Like most of the automotive companies post-war, many brands were indeed of launching new makes to lure public interest. And while BMW was under pressure to shape an chic identity in thorny economic times, its debut in 1955 at the Frankfort Motor Show brought the company great success.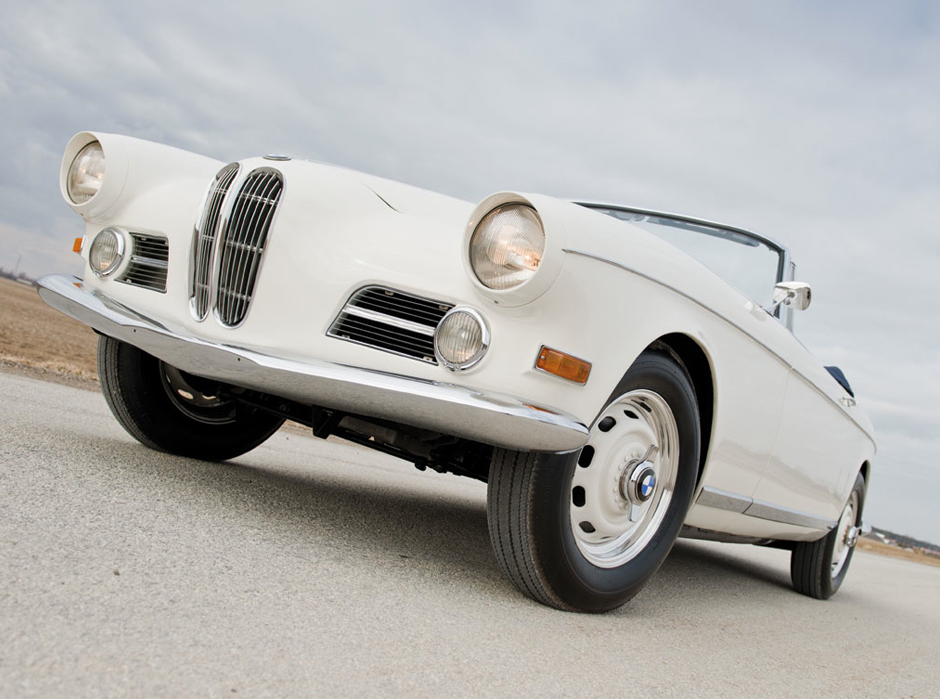 Built as a luxury sports car, Fritz Fiedler was the engine craftsman for the 503, while designer Albrecht von Goertz gave this machine its sleek style and impressive aesthetics.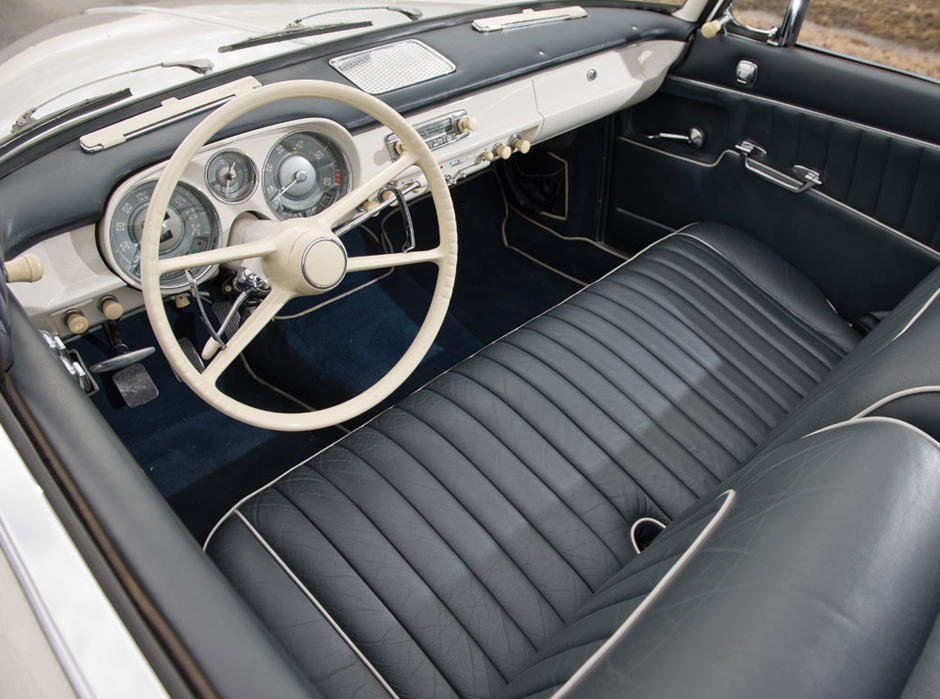 Not only is its a head turner of a car, but I just love the detailed stitched quilted upholstery and this 'love bench' style seating for passengers.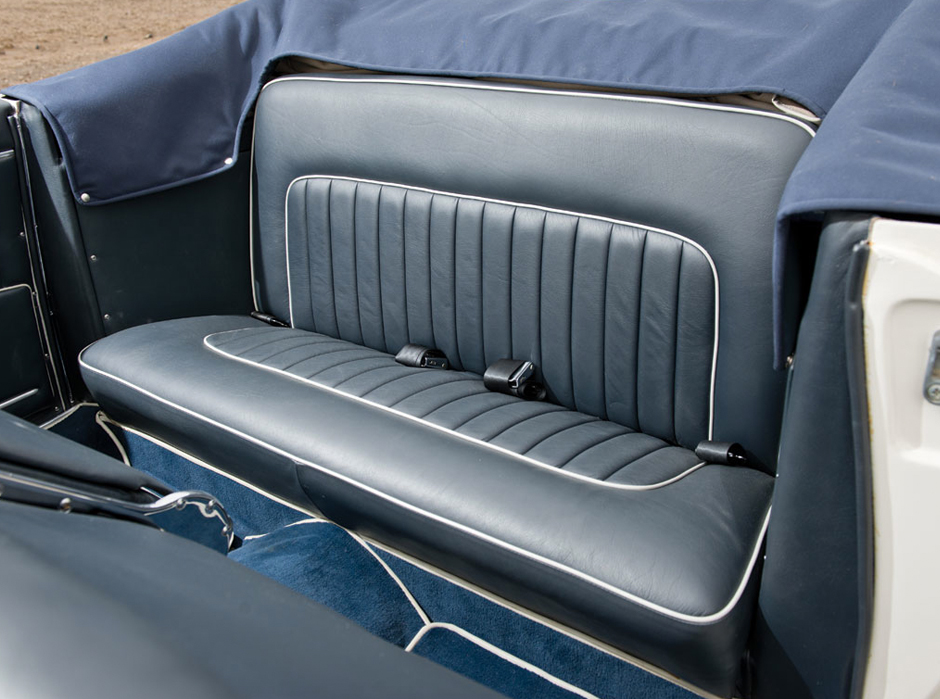 Max Hoffman was a significant U.S importer who encouraged BMW to deploy the 503 with a V-8 engine. Post its showcase in Frankfort, the summer of 1956 was the year official production begin for a very limited run of only 139 units; easy to see why this model is so desirable and pricy in today's market. Appointing high quality finishes and detail, the 503 was a costly car to produce and had a construction including touts welded tubular frame construction, aluminum panels, a 3.2 liter alloy V-8 engine which as well as being the first German automobile to have an electric power top, helped build the 503's reputation as quite the revolutionary car of its time.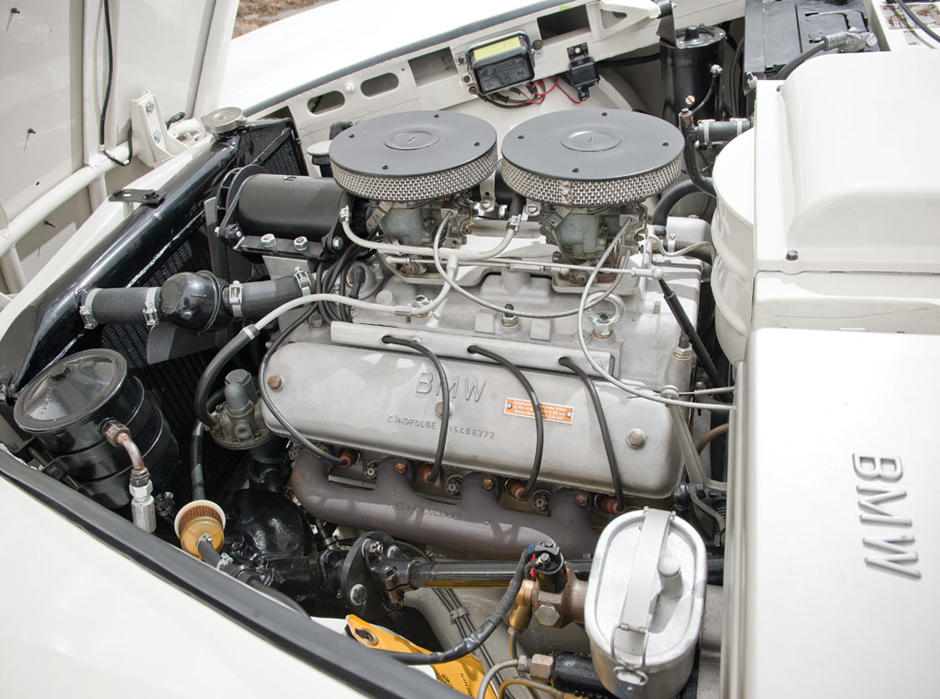 Topping out at speeds of speed of just over 190 kilometers per hour and reaching 0-96 kilometers per hour in 13 seconds, the unfortunate decision came in 1959 to stop production due to the company's financial difficulties.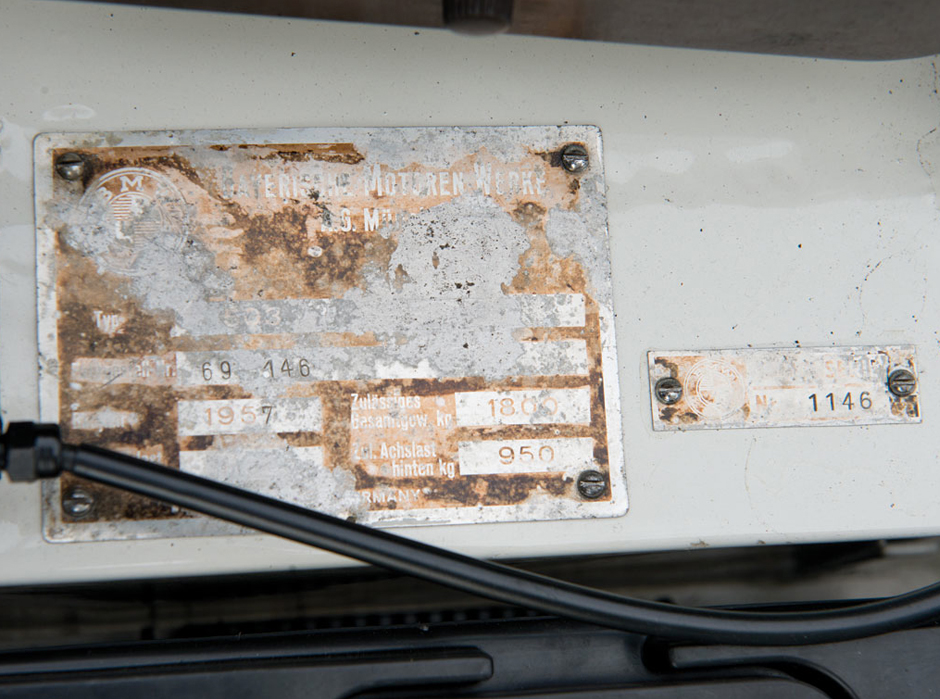 Today this gem is fetching between $316,000 – $415,000 AUD on today's market according to RM Sotheby's. No doubt this would be one fun ride in the sun.
Robbie – Dapper Lounge