I have to say there something quite alluring about a classic and prized set of vintage wheels. It could be their rarity and uniqueness, combined with its history that makes them so attractive. Like with fashion trends at the moment, everything old is new again and along with its distinctive design the Mercedes-Benz 300 SL Roadster is one relic worthy of a mention let alone worth the aspiration
Clicking through RM Sotheby's, one of the best sites to drool over restored gems, I came across a 1960 Mercedes-Benz 300 SL Roadster hitting the auction decks this Saturday for a handsome expected sum of $1.1 – $1.3 mill USD; not that I can shell out that kind of cash any time soon but always nice to admire.
This light Green Roadster brought great success for American importer Max Hoffman. Capitalising on the commercial accomplishments of the 300 SL coupe, Hoffman believed a convertible iteration of the design would be a winner with customers and clients.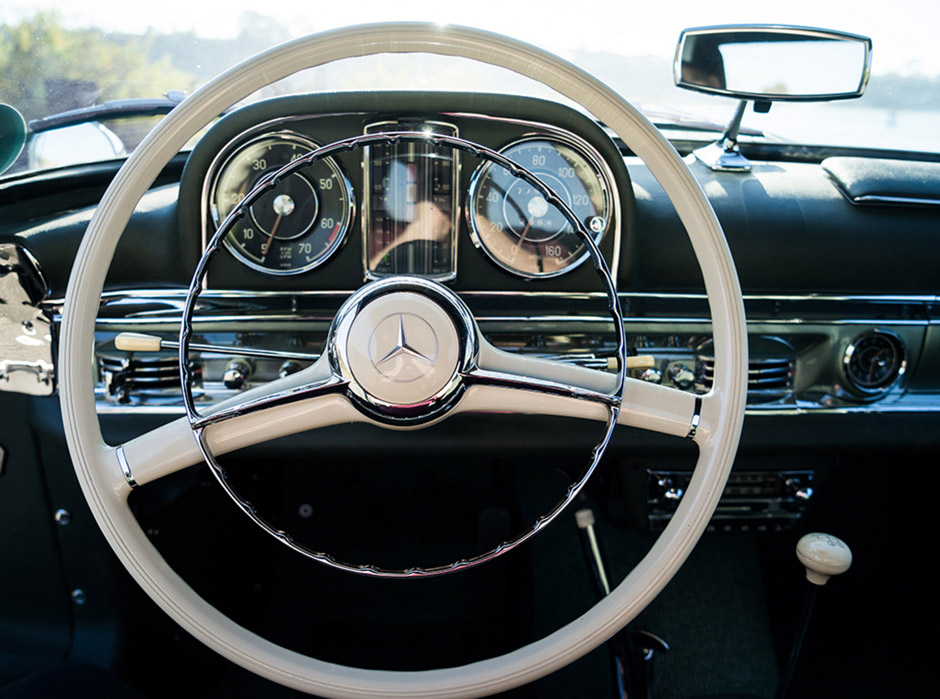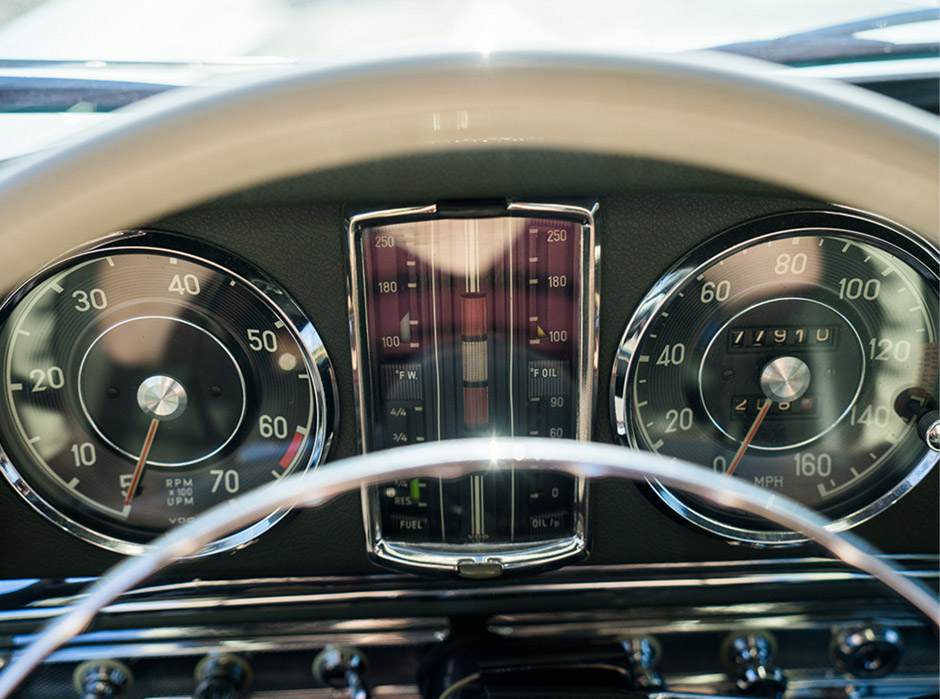 Released in 1957 with a re-design to ditch the roof, modifications to the chassis where required to fit the conventionally hinged doors. By also lowering the chassis's height meant getting in and out if the car was much easier. Reducing the front grille size opening, adding dual chrome strips along the side and repositioning the back spare tire to be below the boot floor, which allowed for more luggage space, where among a few changes.
Hitting top speeds of upto 249 Kilometres Per Hour, owning a 300 SL Roadster at that time, meant much the same as it would today if you have this car parked in your garage; deep pockets and an appreciation of the finer things. With a price tag of $11,000 USD in the 60's, (which is about $91,000 USD in today's money) many owners of a 300 SL Roadster where wealthy car enthusiasts, racing drivers and celebrities.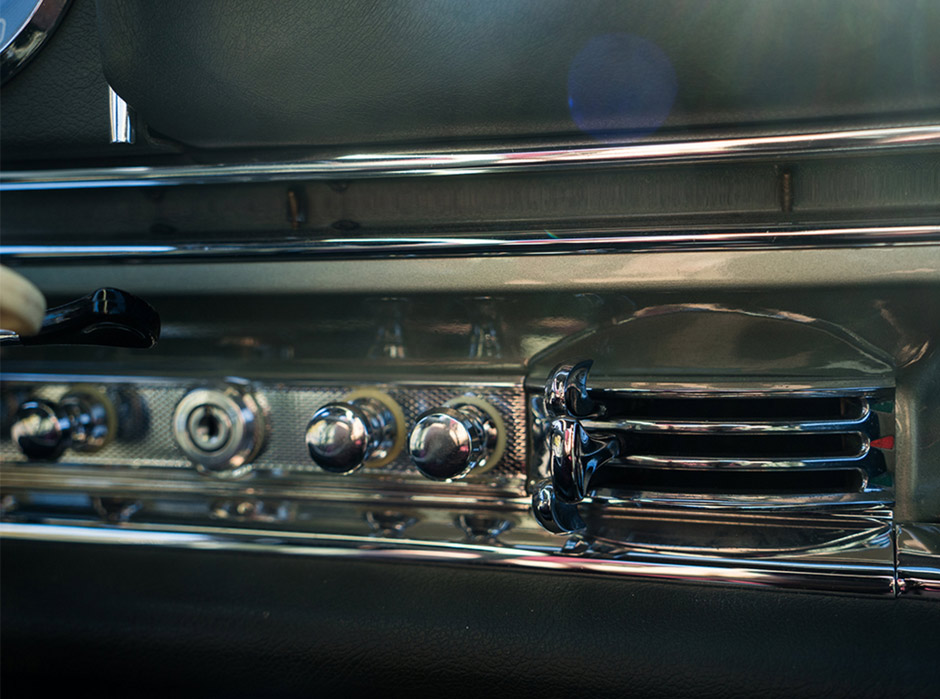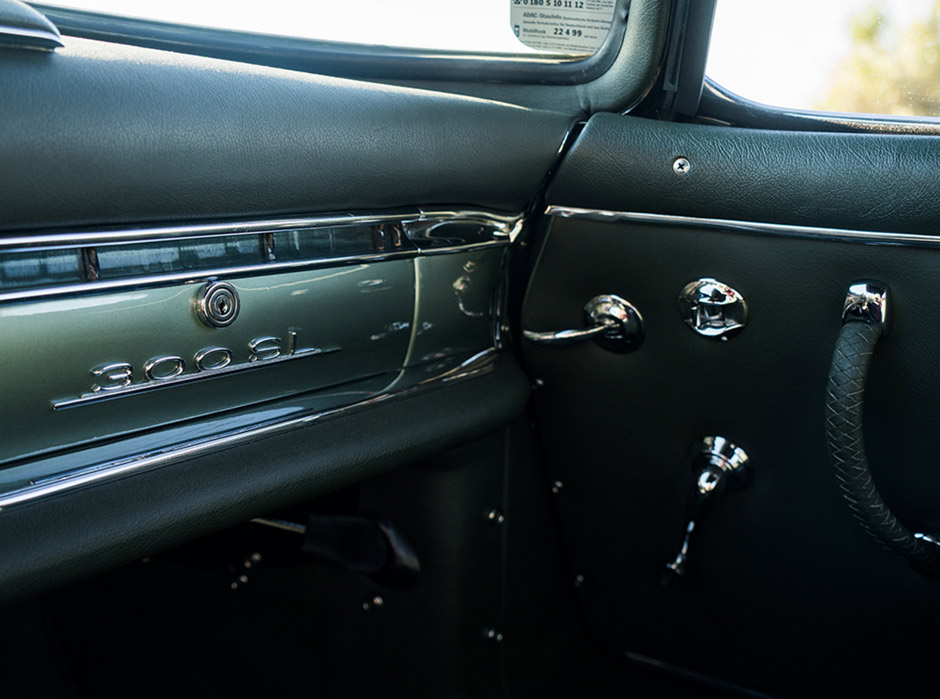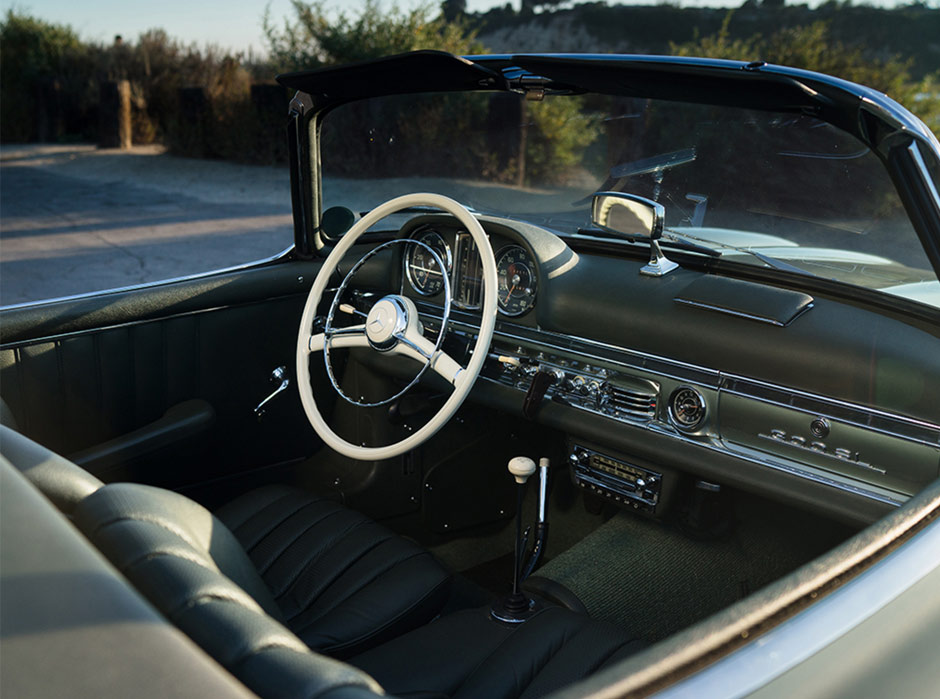 The restoration story behind this 300 SL Roadster pictured here goes a little like this.. "This particular 1960 300 SL Roadster was originally delivered in Fire Engine Red (DB534) and was changed to Light Green Poly (DB274) during its recent restoration. In 1983, the car was purchased by Des Crain of New Orleans; he sold the car to Milton Sheftel of Allentown, Pennsylvania, in 2002. The car was purchased in 2005 by Mercedes-Benz enthusiast Horst Temple. Shortly after purchasing the car, it was decided that the 300 SL would be fully restored. The car was completely stripped to bare metal and refinished in its current combination. All chrome parts were completely refinished, while the drivetrain was fully rebuilt by Marx Mercedes in Costa Mesa, California. The interior and soft-top were refinished in dark green, creating a very unique color scheme, and all-new rubber and seals were fitted."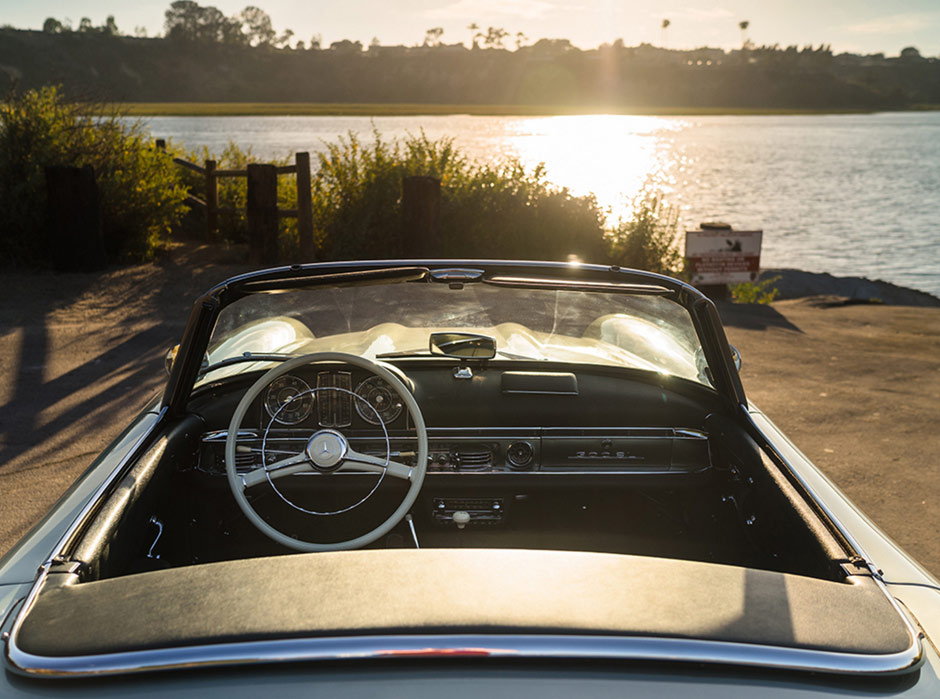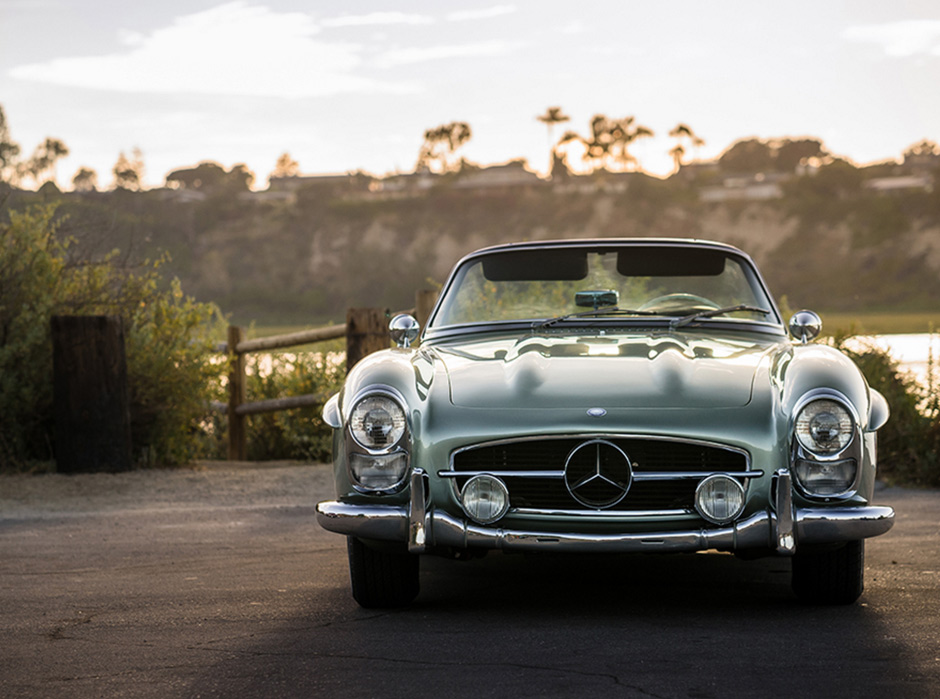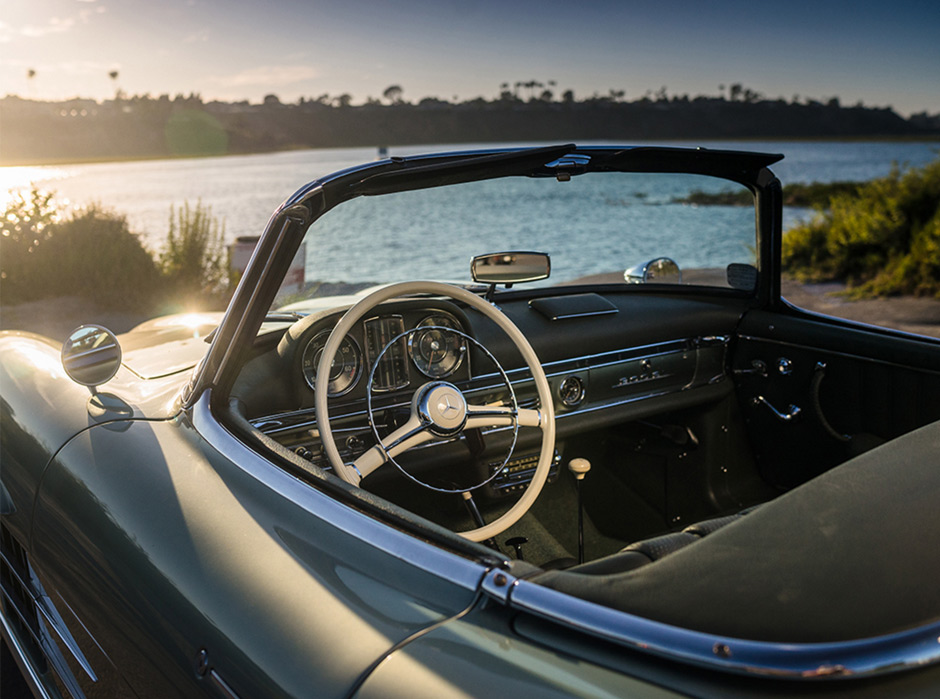 With such and exceptional and meticulously executed restoration, I'm sure this Roadster will create a bidding war come auction this weekend.
Stay dapper gents.
Robbie – Dapper Lounge