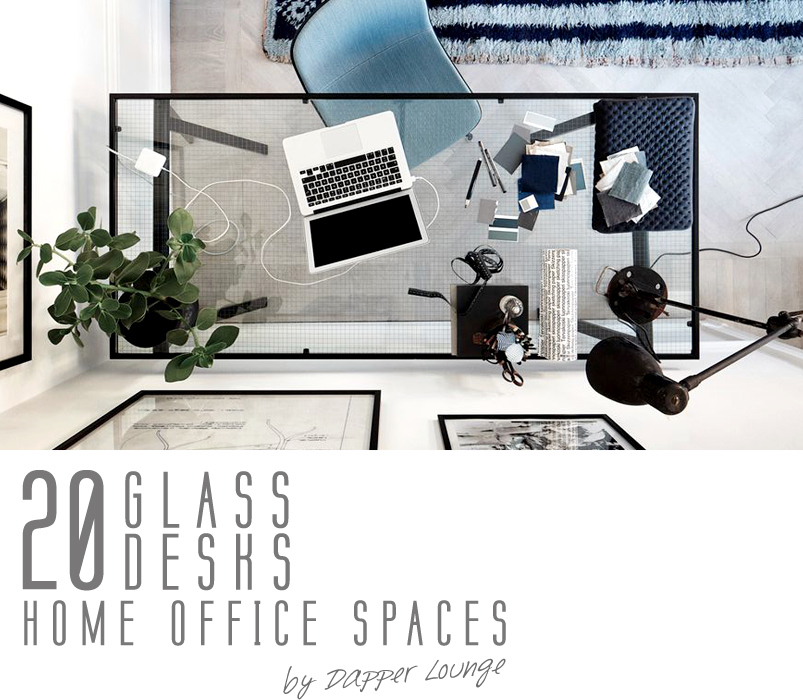 To wrap the four part Home Office inspiration series, styling your space in a clean a crisp aesthetic, you really cant beat the airiness of a glass desk.
Creating a mod look, not only does a glass desk open up any space to due to its translucency while also giving the illusion of a large space, they are particularly great in tighter environments and where minimal square footage is available.
Here is a look at 20 spaces and styles with a glass desk.