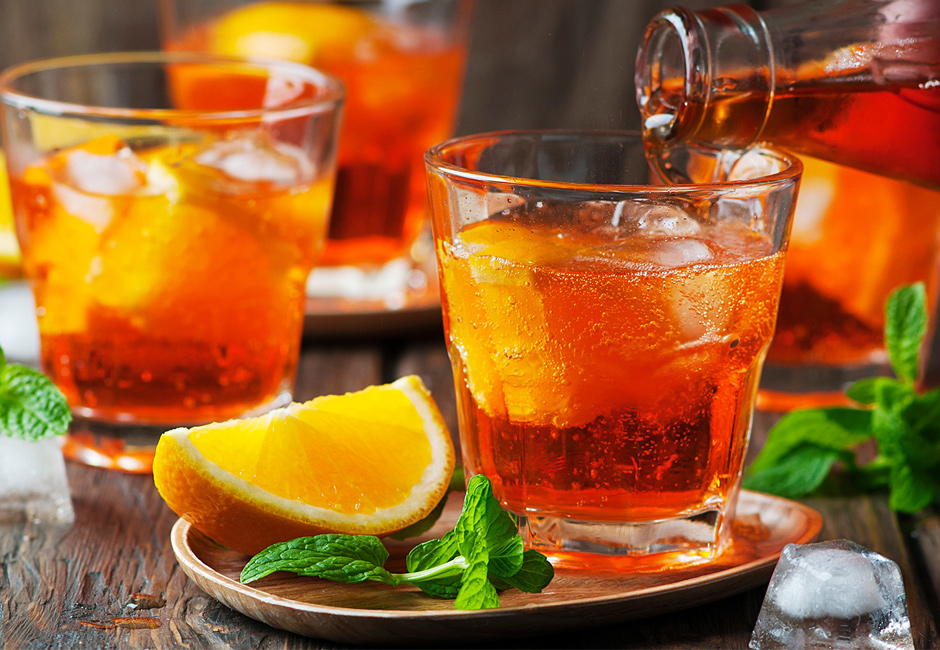 A quick and refreshing cocktail is the key to a little Summer 'hydration'. The Aperol Spritz is one perfect warm weather tipple and a simple Italian cocktail anyone can make. It's a light aperitif drink great for a pre meal beverage as it helps to stimulate the appetite.
RECIPE
Ingredients : Serves 1
45ml Aperol Aperitif ( its a bitter liquer)
90ml Prosecco (or any dry Sparkling white wine)
30ml Soda water
A cup full of ice – per serving
An orange wedge to garnish
METHOD:
3, 2 1… is a an easy way to remember the ingredients and method to an Aperol Spritz, 3 parts prosecco, 2 parts Aperol and 1 part soda water.
With a serving glass full of ice, pour 90ml of Prosecco into a glass.
Add 30ml of Soda water
Top with 45ml Aperol
Stir with a spoon
Garnish with orange wedge
A perfect mix of fizz and bitter liqueur that's not going to hit you for six if you have a couple (they are light in alcohol content as you can have a couple if you like). And if you have a few guests over, it's just as simple to make a jug of this concoction and serve all afternoon long.
Enjoy!
Robbie – Dapper Lounge