THE NEW WAVE OF DESIGNER SMARTWATCHES.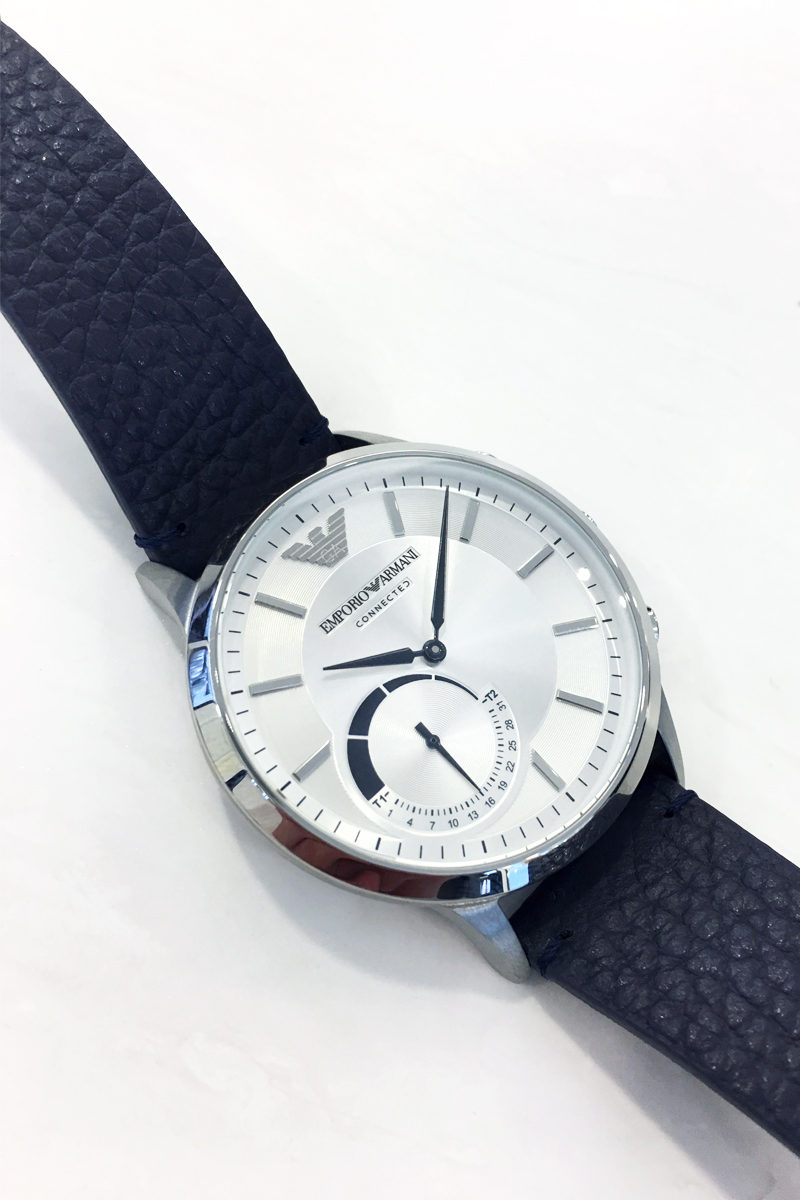 Last Tuesday, the iconic luxury fashion house of Armani, released its new collection of men's Smartwatches; a line with the ability to sync with your Smartphone and includes features like sleep tracker, locating your lost phone and sports activity while also ditching the need to recharge by using a quartz battery.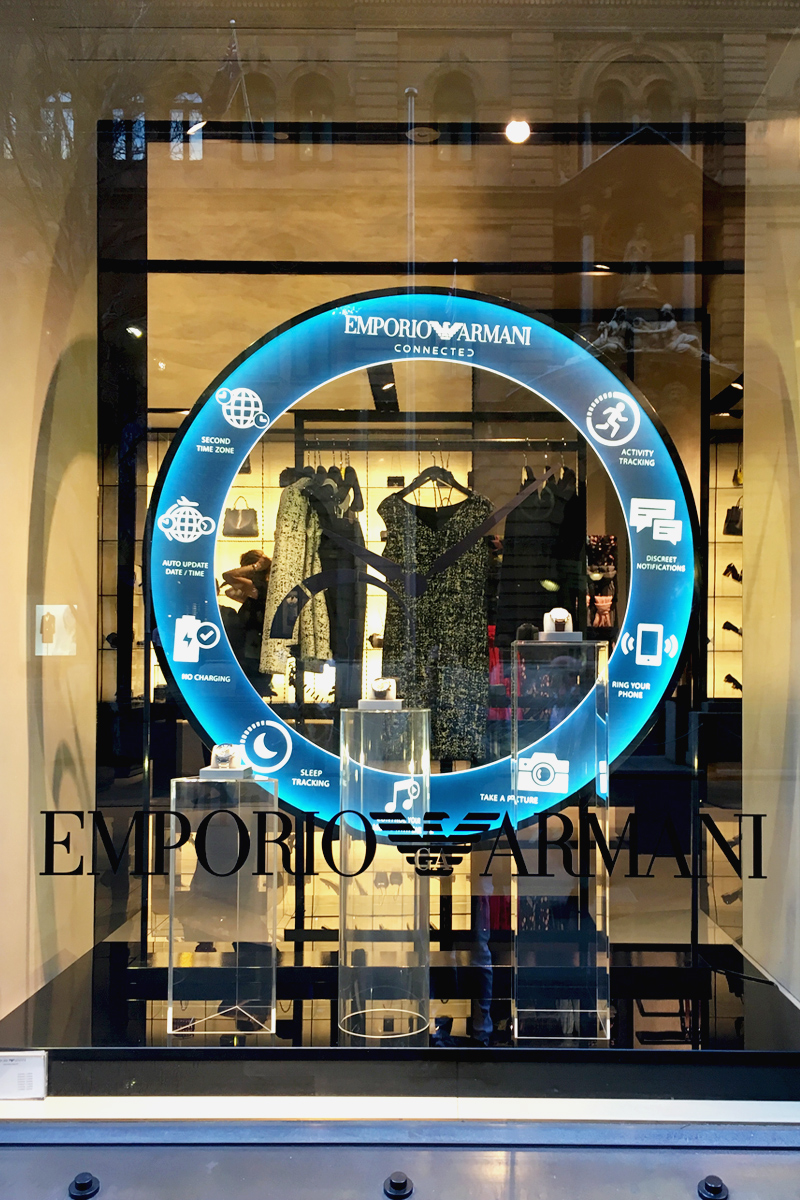 Wearable tech is growing and large fashion houses are having their hand at mixing fashion, luxury design and technology. "Today, technology decisively influences our daily lives. There's an app for everything, and I find that in many cases, they're inventions that actually improve our lives"…"I'm delighted to present a hybrid Smartwatch, which marks the entrance of Emporio Armani — a brand always at the forefront of innovation — into the world of connected accessories. This line of timepieces combines stylistic research, high technological content, immediacy, and ease of use" – Giorgio Armani.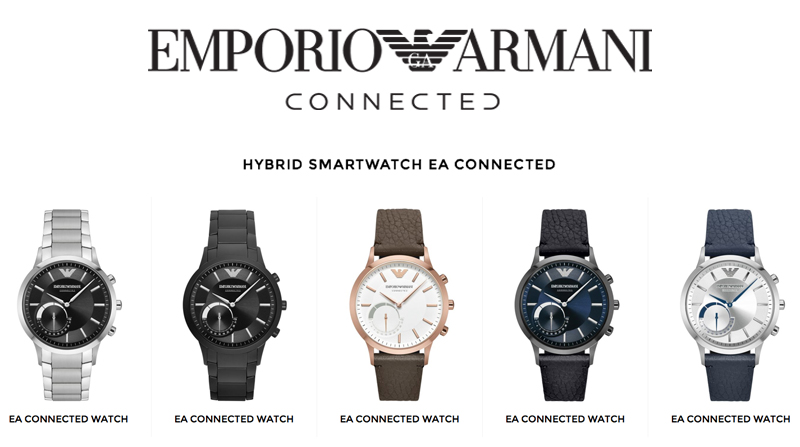 Partnering with Fossil Group to launch its first line of hybrid watches called EA Connected Watch, these Smartwatches offer features including music control, ability to wirelessly take photos on your Smartphone, notifications for messages and calls, alarm, automatically changing time zones, all through Bluetooth with an aligned iOS and Android app. They also offer a second time zone feature for those avid travellers.
Merging the traditional aesthetics of a luxe timepiece featuring an analogue display, the release includes colour's in black, gunmetal, rose-gold and stainless steel, with the choice of leather strap or three-piece link.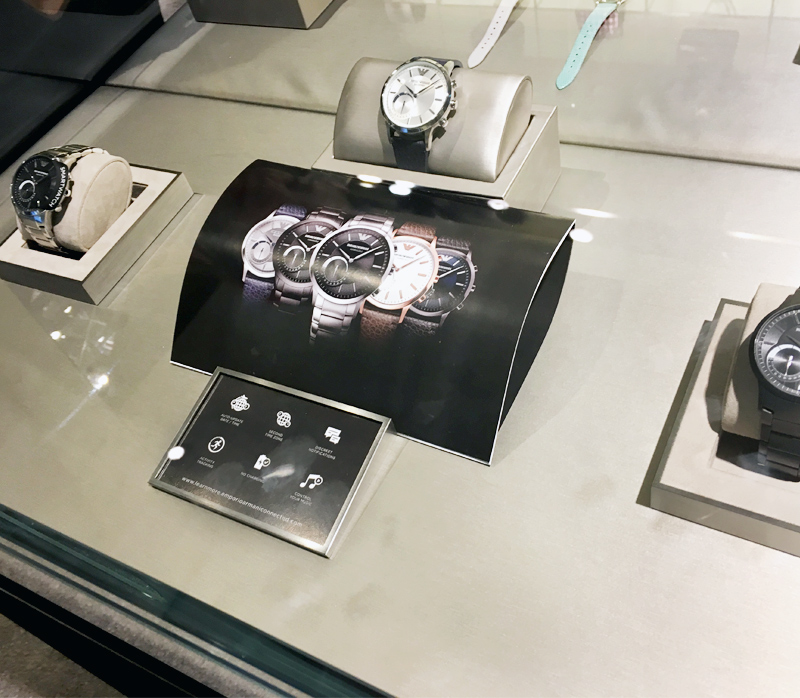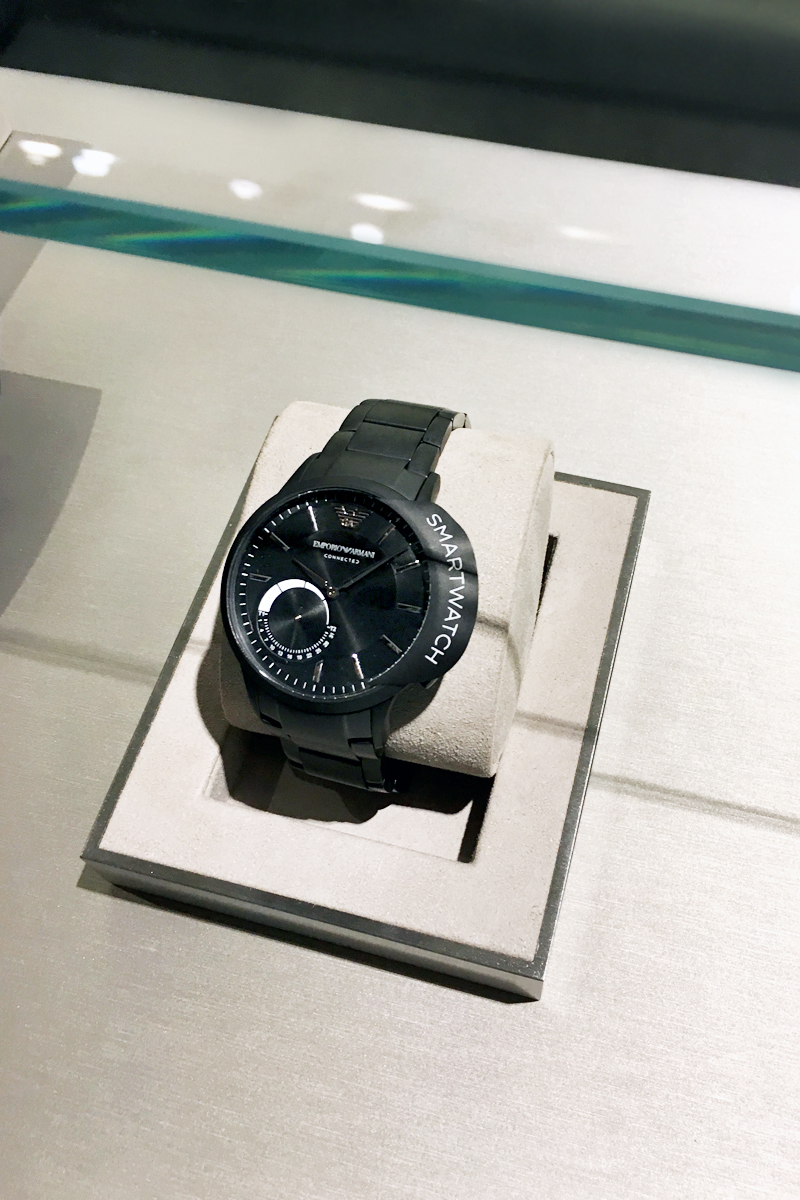 The battery lifespan runs for up to six months, which is a pretty good run for such a busy watch that doesn't need recharging. All colours come in a 22mm watch case which are water resistance having a 3ATM water resistance rating. This means they are splash proof but not suitable for swimming and submerging under water.
Granted not all the tech features are accessible on the watch face like that of an Apple Watch and are viewed and stored through the accompanying app of your Smartphone. But to have a piece of wearable technology all within a traditional and sleek looking watch, would have to be on the money.
Starting from $399 AUD and up to $599 AUD, in the world of watches I think that's a pretty good buy. Check them out here.
Robbie – Dapper Lounge.