Windowpane sartorial statement in hues of blue with Arthur Galan suiting.
PHOTOGRAPHER // RENNAN DIZON
ART DIRECTION & STYLING // DAPPER LOUNGE
EDITING & DESIGN // DAPPER LOUNGE
LOCATION // PADDINGTON, SYDNEY
CLOTHING //
ALL PIECES BY ARTHUR GALAN
SUIT : SHIRT : TIE : POCKET SQUARE
ACCESSORIES //
SHOES : SALVATORE FERRAGAMO
SOCKS : PAUL SMITH
BELT : AQUILA
WATCH : GUCCI
SUNGLASSES: TOMFORD
With summer vibes rises, suiting choices become ever more important in finding that perfect balance of sartorial statement, fit and comfort. A lightweight wool suit will keep you sharp with out the steam under the collar.
With a knock out collection this Spring Summer season from esteemed Australian designer Arthur Galan, I picked out the 'Crato Suit' from his dapper suiting collection, teaming it with bold contracting patterned accessories while maintaining those blue hues.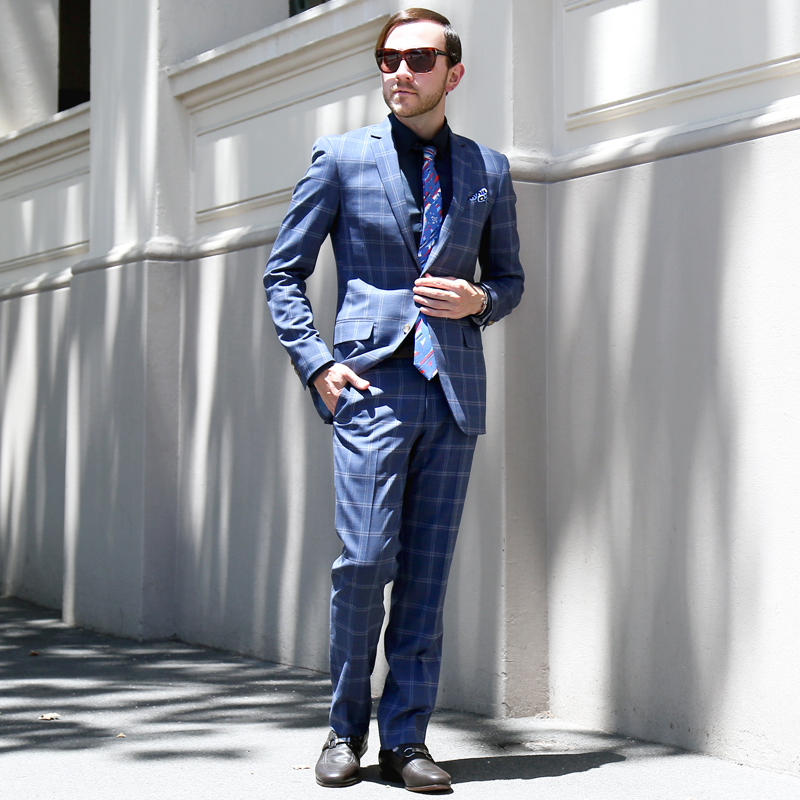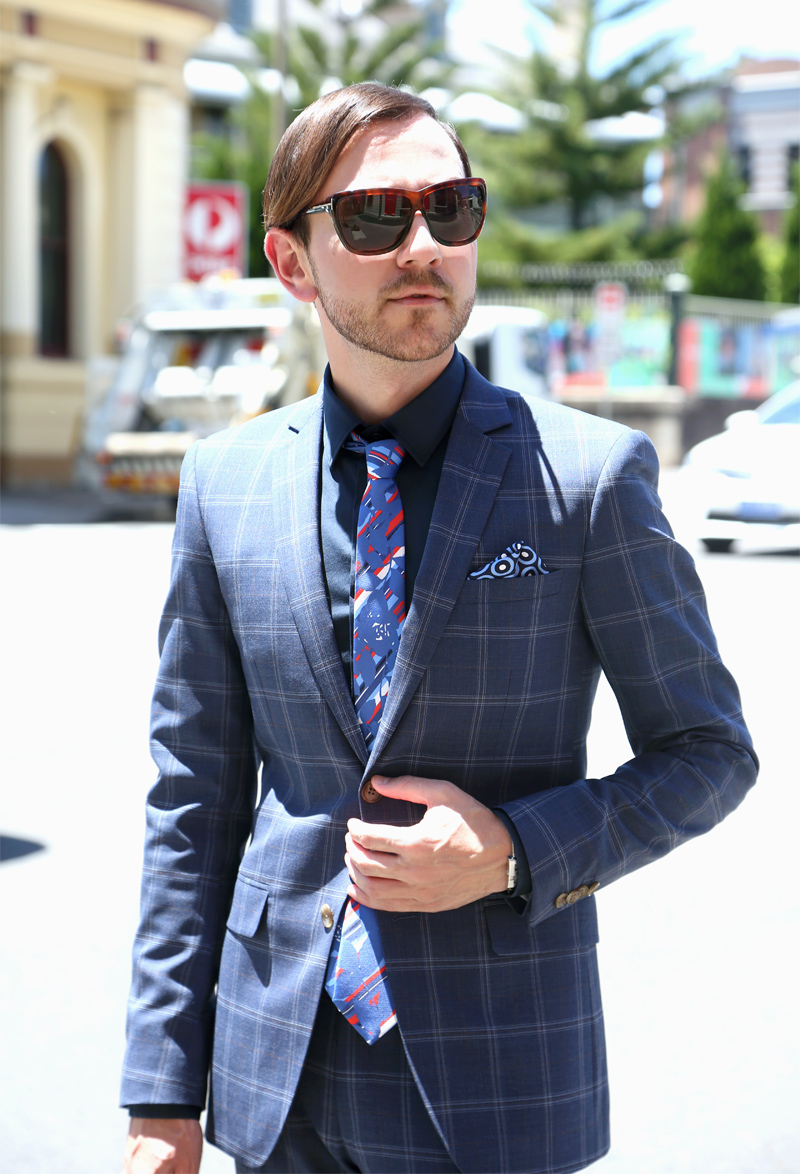 Arthur's craft in fashion sees luxe European fabrics sculpt the shoulder of his suiting range, all with a collection of bold and classic pieces filled with dapper demeanour. After launching his self-titled label almost 20 years ago, Mr Galan has contributed to defining the contemporary Australian menswear landscape to what we sport today; a gentleman that appreciate quality and style.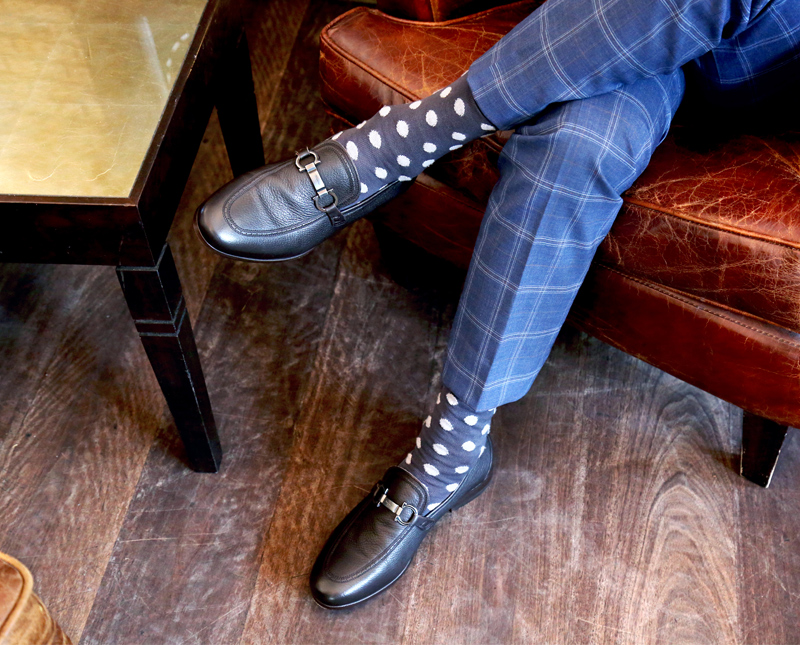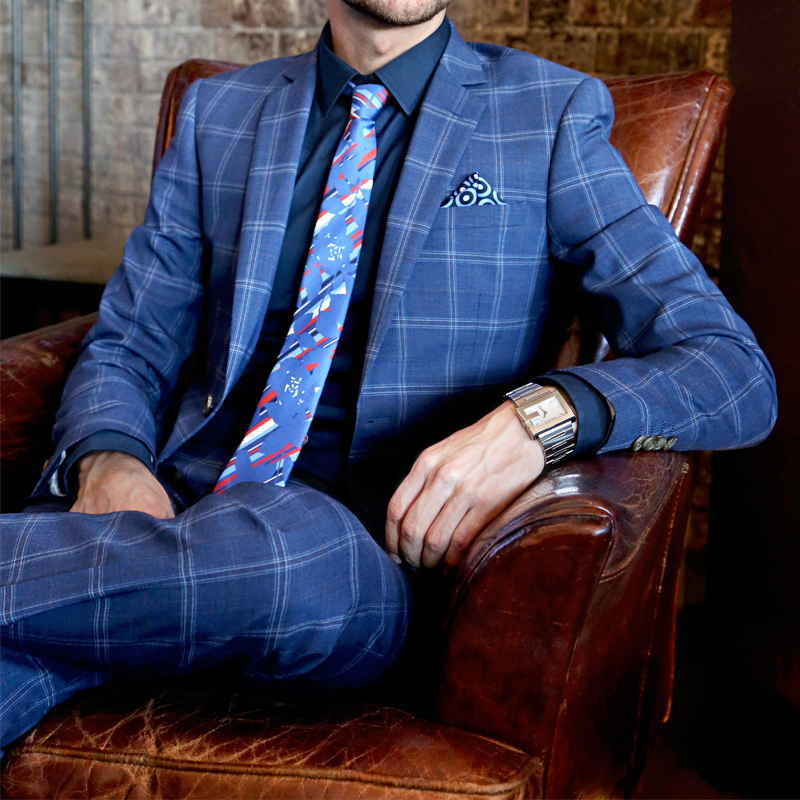 I do love a windowpane suit (wouldn't mind a couple more in the wardrobe); it brings a little greater style edge over a block colour suit. Pending on how daring you feel there are fine or bold line choices on the market to measure to your taste.
What I love most about this number from Arthur Galan is the depth of which the lines are pronounced – a perfect balance of subtlety and statement in the pattern, not too bold and not too faint. It also helps to open your shirting choice be it a solid colour or slightly patterned. I'm sure I'll be getting a fare bit of wear with this piece over the warmer months to come.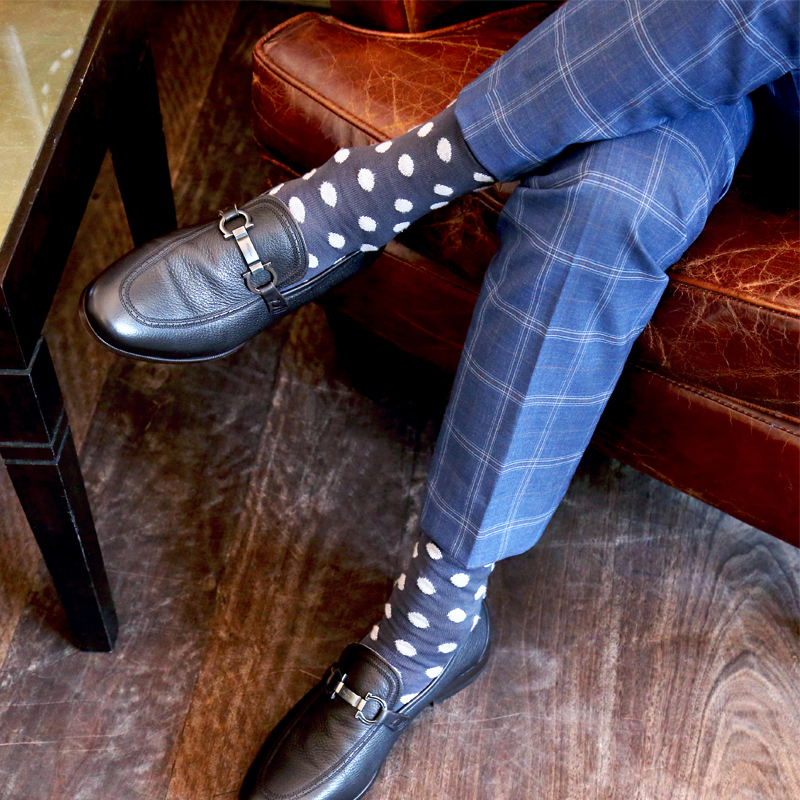 Stay dapper gents.
Robbie – Dapper Lounge