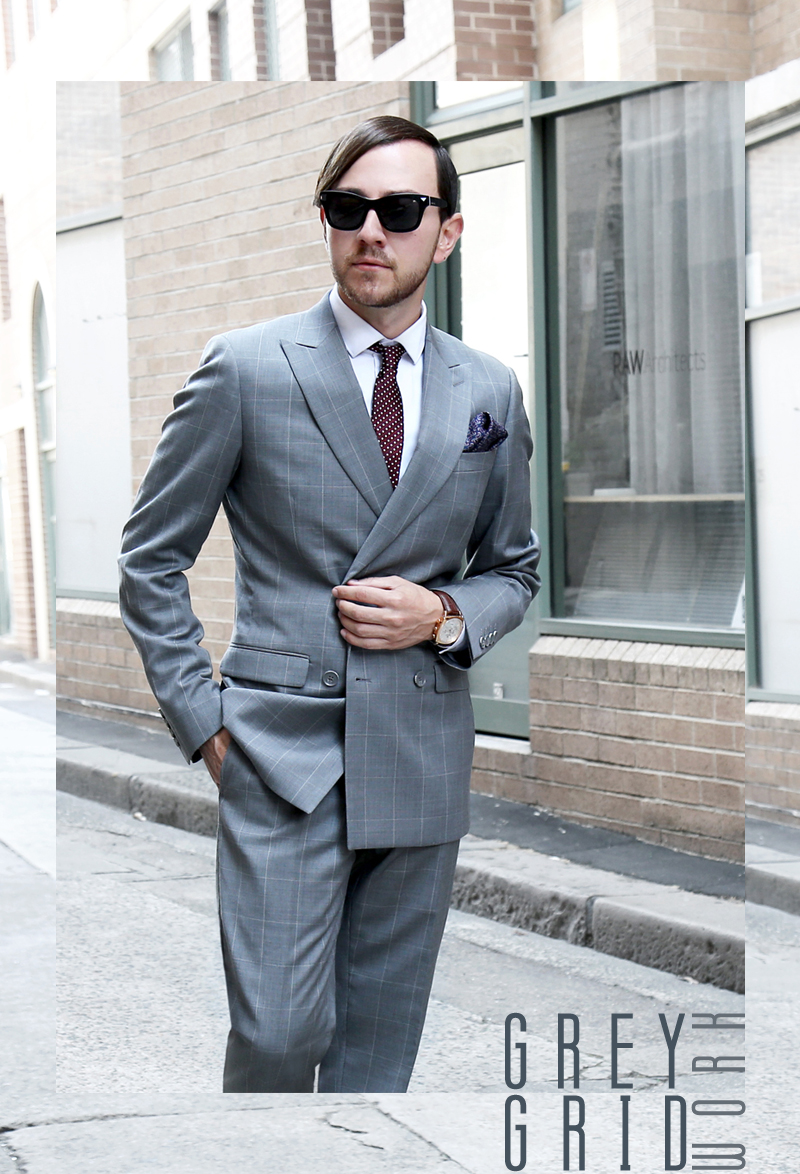 PHOTOGRAPHER // RENNAN DIZON
ART DIRECTION & STYLING // DAPPER LOUNGE
EDITING // DAPPER LOUNGE
LOCATION // SYDNEY
CLOTHING //
SUIT : DKNY
SHIRT : MARCS
ACCESSORIES //
SHOES : VERSACE
TIE : TED BAKER
POCKET SQUARE : GUCCI
WATCH : MELBOURNE WATCH CO
SOCKS : MILANA, DAVID JONES
SUNGLASSES: VALENTINO
The trending style of double-breasted windowpane suiting doesn't seem to be slowing, and I'm loving it! There's an air of classic old school to this look and when mixed with a little more mod elements like a slim tie and a printed pocket square, a classy debonair ensemble is your result.
This grey number I'm wearing is by DKNY in a super 100's superfine wool. Even tough the grid work of the windowpane isn't a thick line, the subtlety is perfect to add stronger accessories to round out the outfit.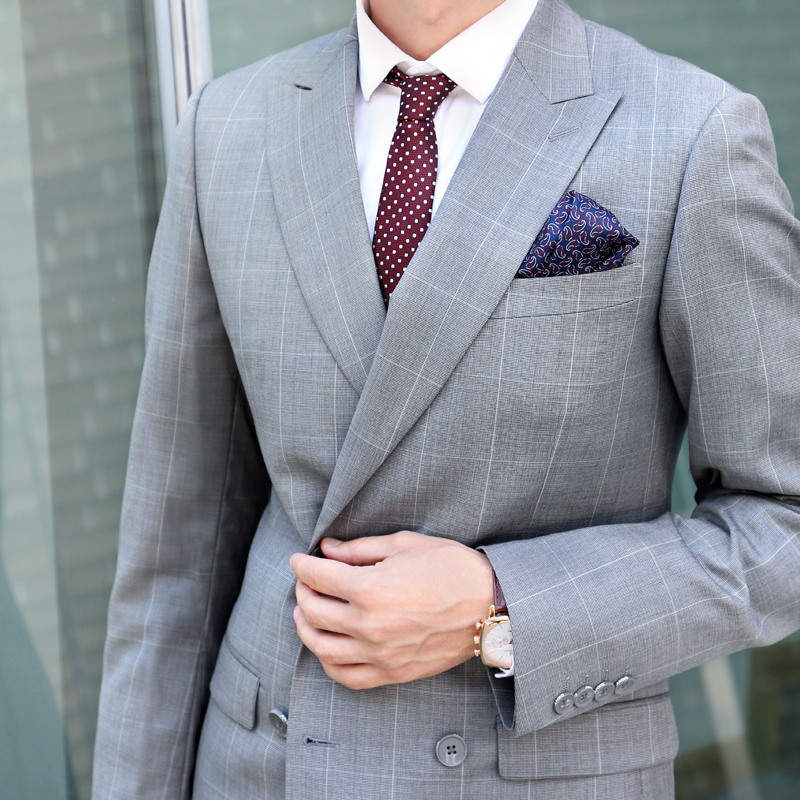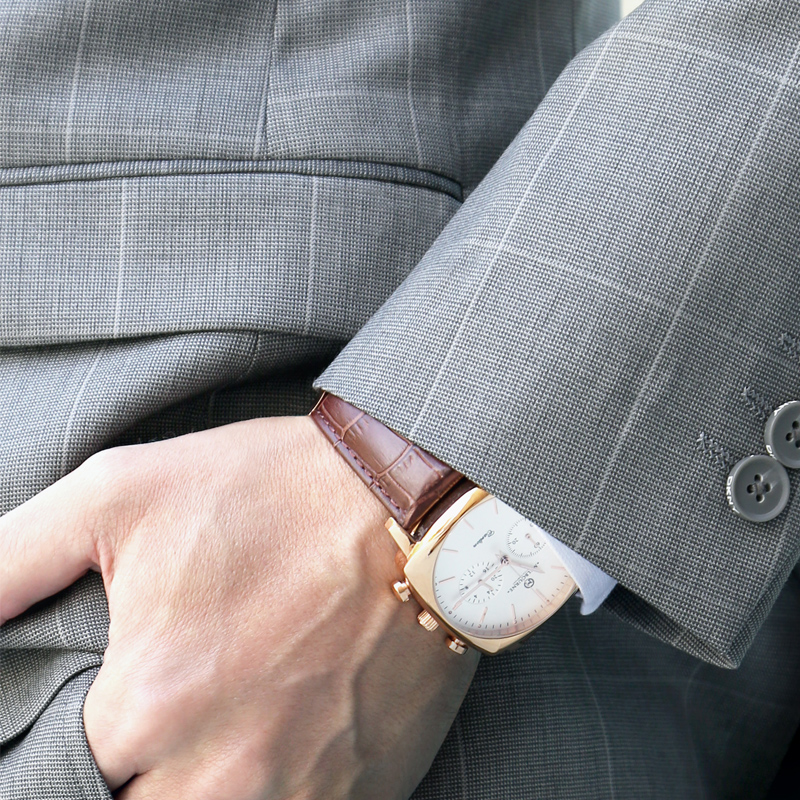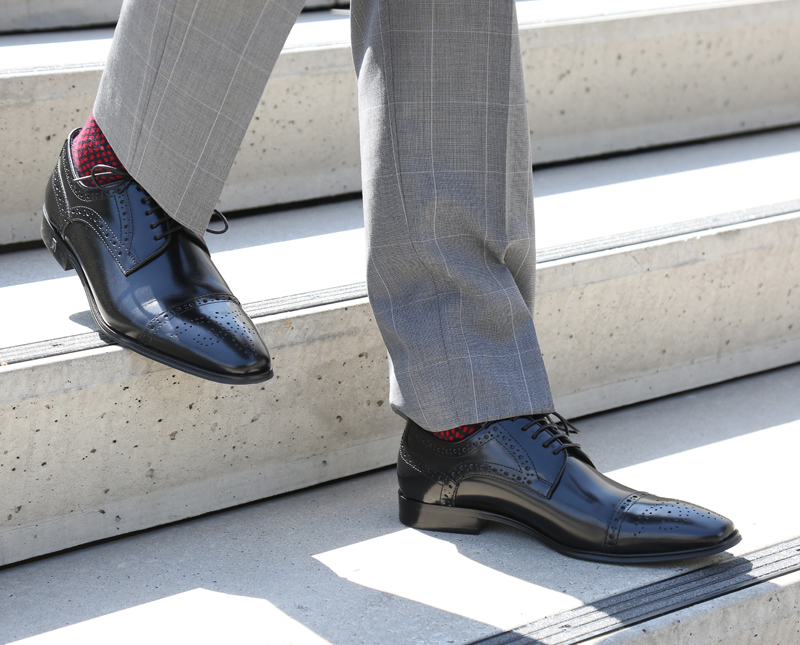 Naturally the refined look of a full suit is a sharp statement, but if you break apart the suit to separate pieces you can pair almost any block coloured trousers or chinos with this jacket hue for a smart casual outfit and a more relaxed vibe.
Being a great neutral coloured suit, I've pulled together a few examples below to share what I think could if you have a similar style and colour jacket in your wardrobe.
As we have just moved into Autumn here in Aus, burgundy is no doubt an on trend seasonal colour along with deeper shades of green being a great pairing with grey.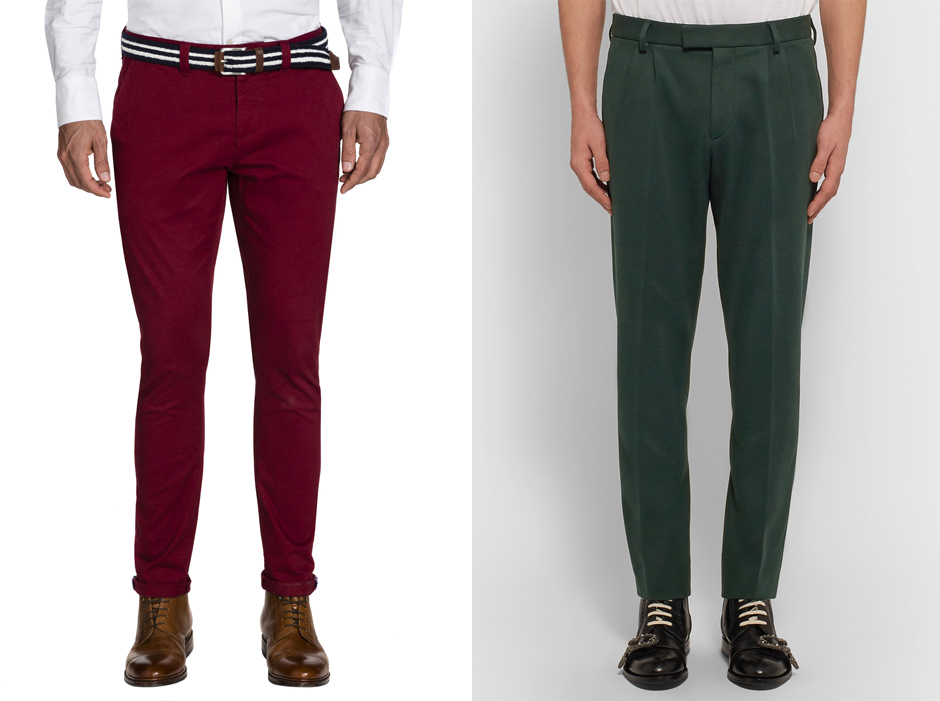 Be it cooler or warmer months, injecting a little bolder colour into your look. Pink salmon hues marry really well with all tones of grey, while navy is always a classic act and companion with grey.
Stay dapper gents.
Robbie – Dapper Lounge