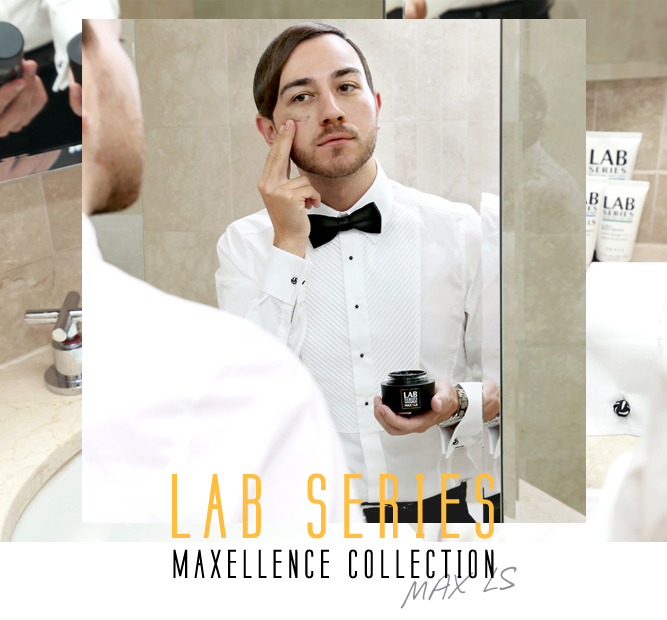 They say you should reach for the stars to achieve excellence, well that's exactly what Lab Series have done quite literally with their new range of skincare for men, the Max LS MAXELLENCE Collection. And with winter just around the corner there's no better time to step up your skin game.
Lab Series have long been know for delivery premium men's skin care and their product range just got even better. For a few years now I've been using the range from Lab Series and honestly haven't been able to fault any products that I've been using; it's no different with the new Maxellence Dual Concentrate and the Singular Cream.
Crafted in small batches, this luxury line-up is a space-powered anti-aging daily regime, which packs a powerful production of ingredients to ignite the production your skins natural collagen and don't leave your skin feeling or looking oily.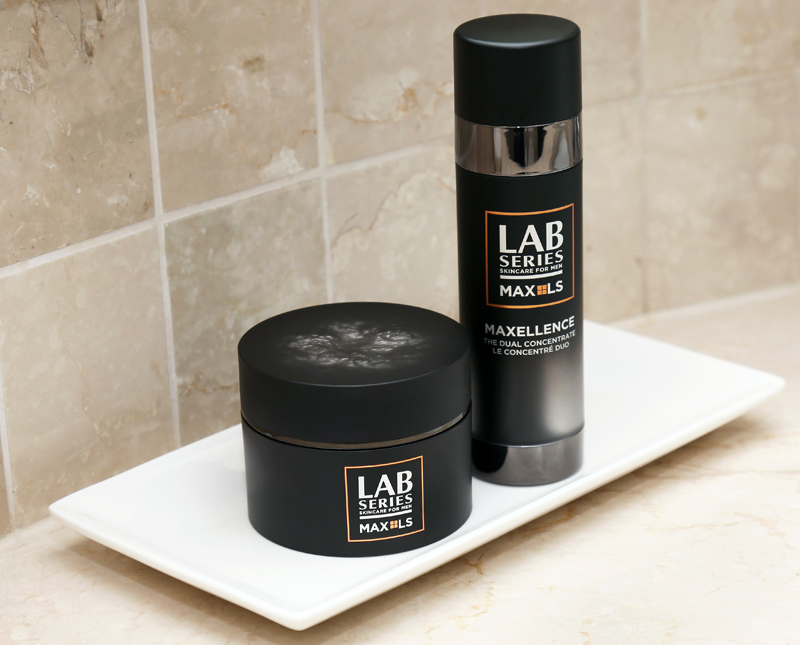 Both products combine rare meteorite extract; yep using deep-space technology Lab Series got their hands on an Achondrite asteroid. Extracting meteorite minerals deep from its core, this is rich in essential magnesium and calcium; a powerful agent for collagen production helping skin look firm and retain a youthful look.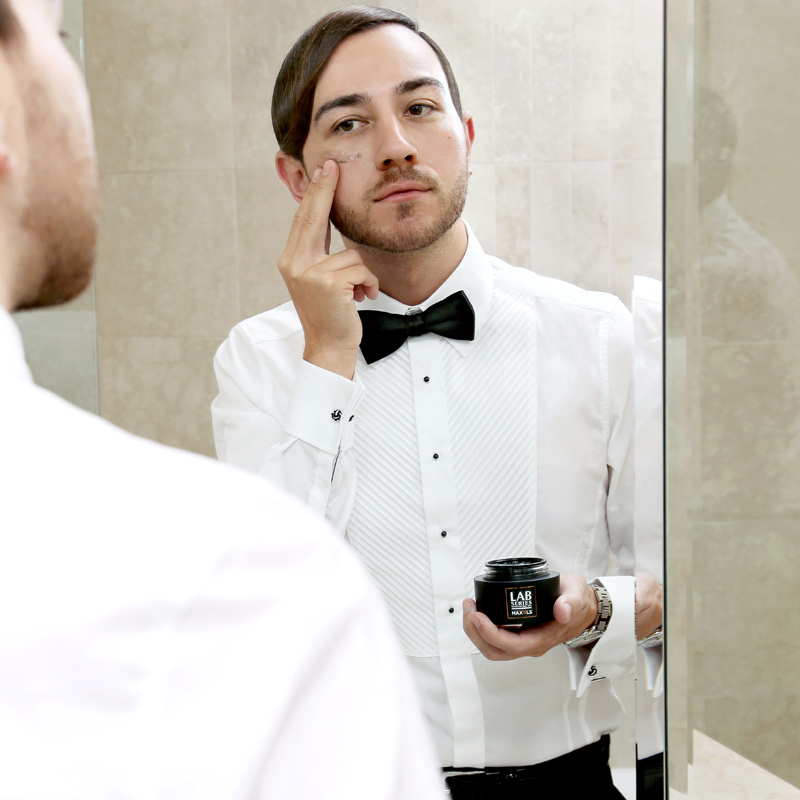 THE DUAL CONCENTRATE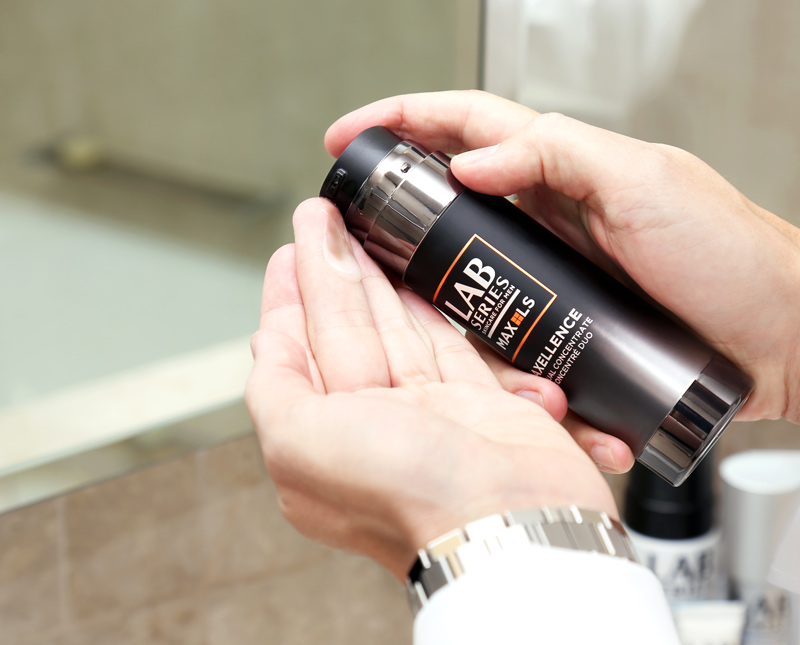 Delivering a dose of replenishing hydration, the sleek black tube has a dual-chamber which provide a white & black cream system with each press of the pump.
White formula works to defend to daily grind on your skin while hydrating your skins appearance.
Black formula includes anti-aging, brightening and deep-space ingredients boosting natural skin collagen restoring those lost years of your complexion.
THE SINGULAR CREAM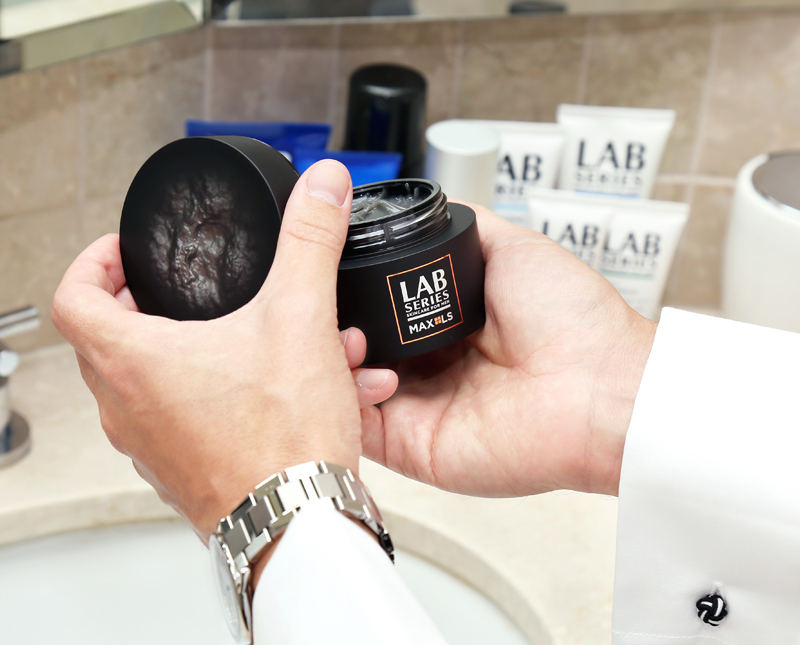 This is where the asteroid extract comes into play in an elevated dose. Applied directly after the Dual Concentrate, the enhanced moisturiser tackles those fines lines for an overall firmer appearance. The silky black cream turns clear once smoothed onto the skin and is absorbed quickly.
SCENT
Applying both creams morning and night, the armour is derived from Shima lemon flowers found only on the remote Japanese island of Ogasawara. Having a distinct perfume, this rare flower isn't produced or accessible for human consumption so the laboratories at Lab Series had to extract the molecules from the Shima lemon flower, which where replicated to an identical smell for the Maxellence range. The result is a lightly scented cream duo that provides a calming sense and thankfully not over-powering. The last thing you need is to get a head-ache from a strong smelling face cream (and yep its happening to me before with two other brands I've tried, needless to say I had to wash it off ).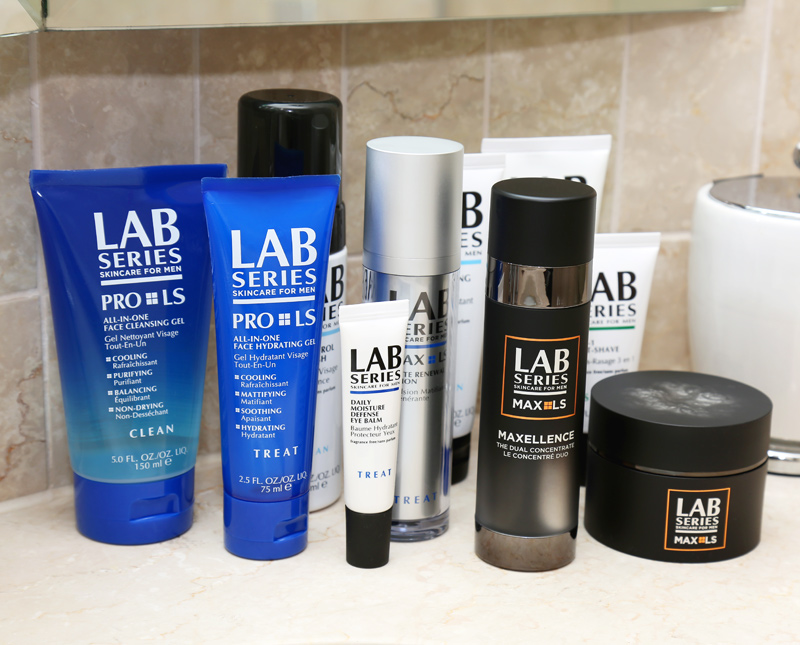 PRICE & WHERE TO BUY
Both these product sit at the high end of the grooming budget with Maxellence Dual Concentrate going for AUD$320 and Maxellence Singular Cream for AUD$230, but I have to say I haven't yet come across a skincare range with such an extensive and advanced development process with a powerhouse of ingredients for men. You can pick both the Dual Concentrate and Singular Cream online at:
Myer
labseries.com
David Jones
Stay dapper gents.
Robbie – Dapper Lounge.
PHOTOGRAPHER // RENNAN DIZON
ART DIRECTION & STYLING // DAPPER LOUNGE
EDITING // DAPPER LOUNGE
LOCATION // SOFITEL WENTWORTH HOTEL, SYDNEY