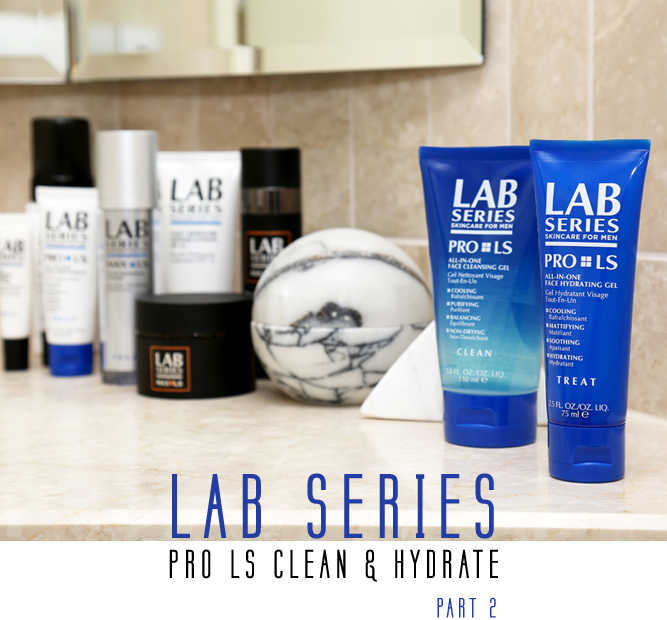 Following on from sharing the article in part one (here) of the new Maxellence Lab Series range, not every gent might be quite ready for the full anti-aging regime or might prefer a lighter gel cream for the day before a stepping it up at night. Either way, taking care of your skin early on pays off down the track.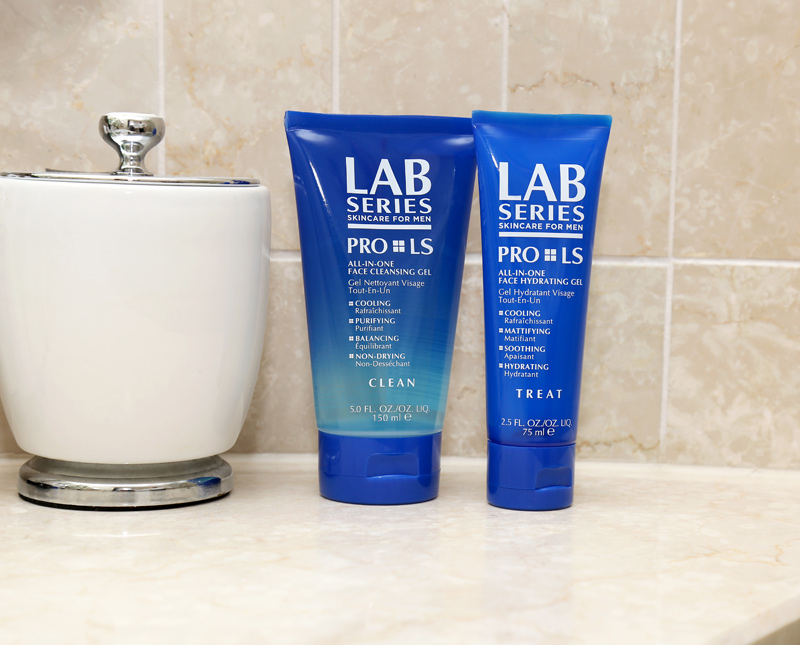 PRO LS ALL-IN-ONE FACE CLEANSING GEL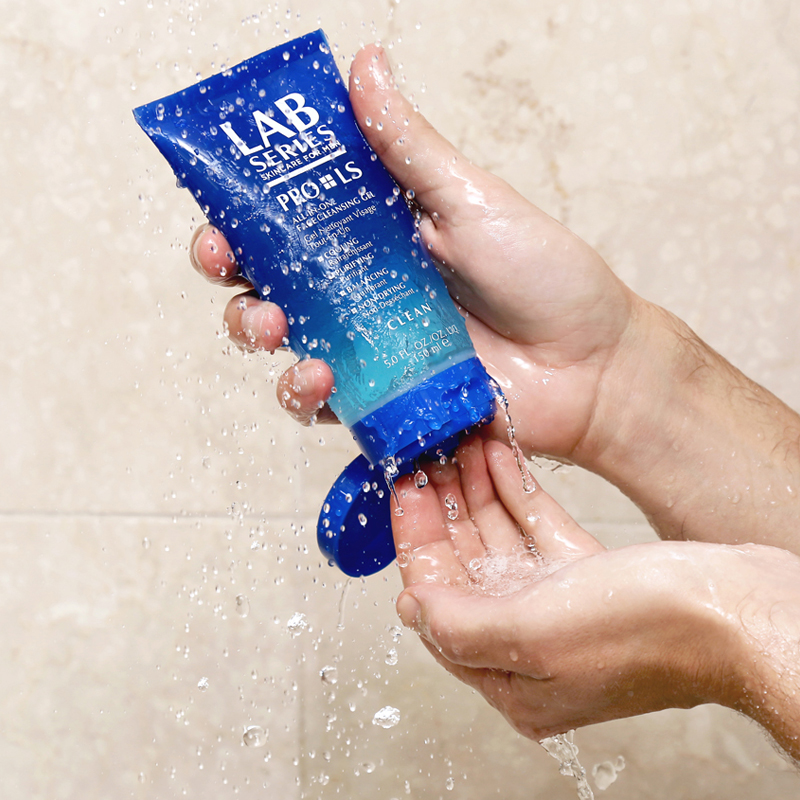 A side from your choice of moisturiser, using a cleaning gel should be part of your morning and evening ritual keeping the skin clean and fresh. It's the best way to get ride of the daily build up of dirt and oils. This newbie All-in-One Pro LS Cleansing Gel from Lab Series is a great all year round hydrating face wash, that's ultra-light weight with a cooling sensation.
Before the release of this new Pro LS All-in-One Cleaning Gel, I was using the Lab Series Oil Control Face Wash foaming pump, which was particularly perfect throughout Summer where the heat brings out extra oils in the skin. The Pro LS All-in-On Cleansing Gel also builds into a foaming lather for the face and beard, that give the skin a great clean without stripping away the skins natural moisture. Washing away dead skin cells and getting deep into the pores, it conditions the skin for a fresh feel.
PRO LS HYDRATING GEL
Next step is to keep your face hydrated. Applied to the face and neck, the Pro LS All-in-One Hydrating Gel is super fast absorbing and lightweight, that doesn't leave your face feeling caked on with cream or reflective with shine. It locks in moisture to maintain hydration levels and has a smooth, cool feel when applied. The sent is a soft citrus that's not over bearing and contains cucumber extract for a calming feel.
PRICE & WHERE TO BUY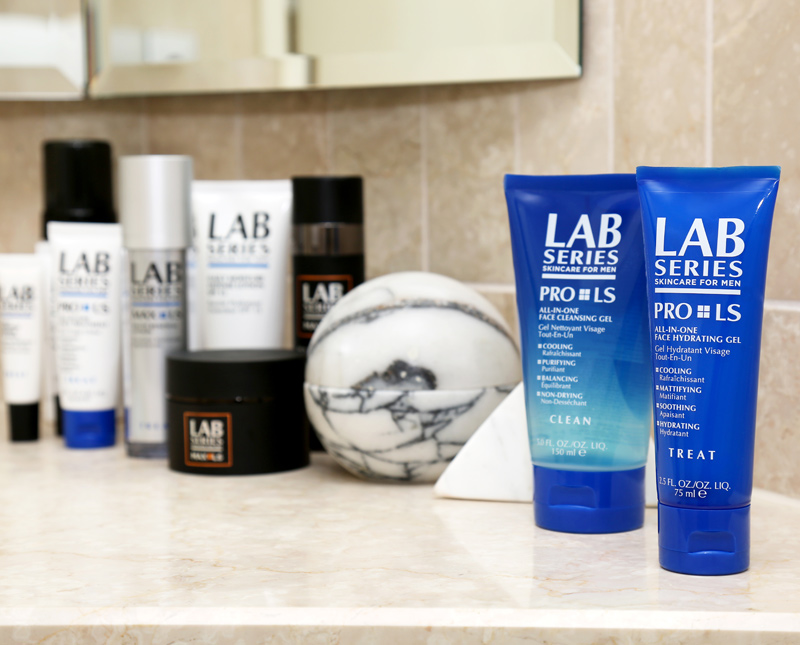 This range is very affordable and won't brake the grooming budget. The cleansing gel is AUD$24 while the hydrating gel goes for AUD$40. Both are available at:
Myer
David Jones
labseries.com
Stay dapper gents.
Robbie – Dapper Lounge.
PHOTOGRAPHER // RENNAN DIZON
ART DIRECTION & STYLING // DAPPER LOUNGE
EDITING // DAPPER LOUNGE
LOCATION // SOFITEL WENTWORTH HOTEL, SYDNEY