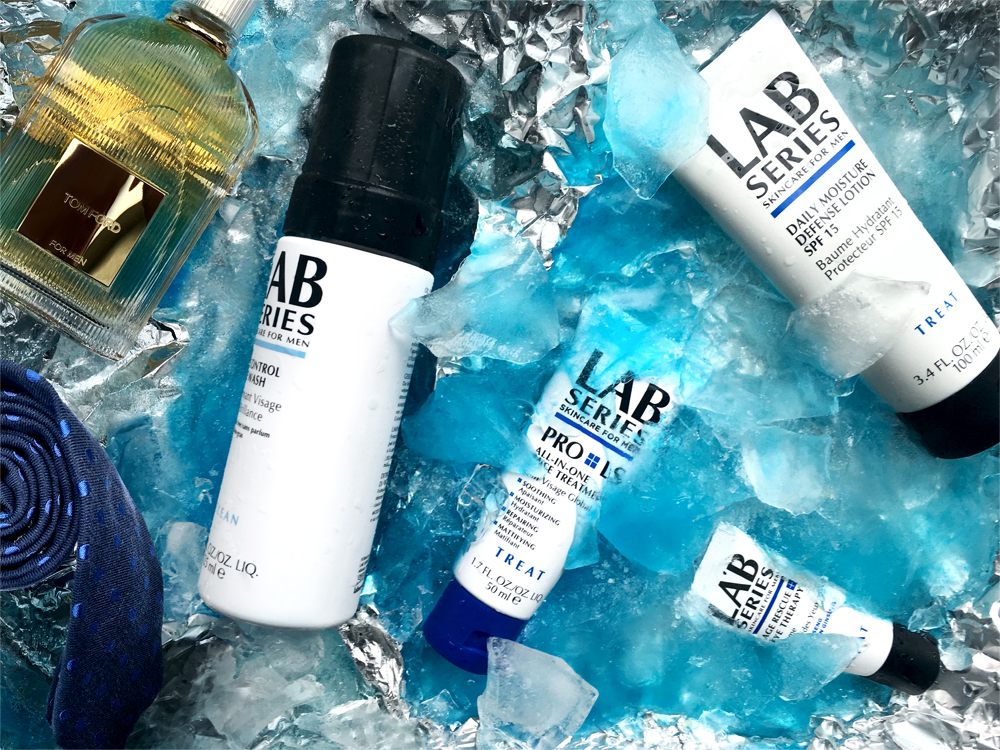 Whether a weekend away or a week long getaway, having your grooming and travel essentials down pat can help sooth any separation anxiety you may have with your daily grooming ritual.
With my short coastal trip up north to the sunny shores of Q.L.D for a little work and play, I thought I'd put together the top tools to keep us gents looking sharp and organised.
TAKE NOTE:
Jotting down those all-important ideas mid flight or key meeting points, the fine stationary range from Montblanc will have you noted in style. $POA
ALL ZIPPED UP:
There's nothing worst then arriving at your destination, only to open your luggage and find you sun block or beard oil smeared over your prized pocket square. A quality toiletry bag (or wash bag) solves that. This Merlo coloured cross-grain leather Wash Bag by Hugo Boss has you covered at $495AUD, or a tanned option by Polo Ralph Lauren in Full-Grain Leather can seal all your goods at $155AUD, or a classic black Italian crafted piece by Tom Ford at $1,009AUD will have you organised.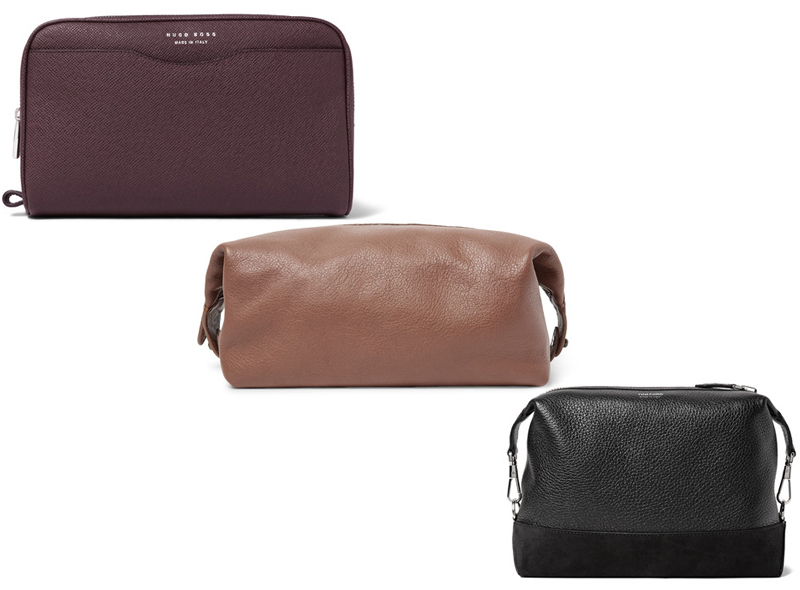 SCENTED SHARPNESS: 
The latest cologne by Prada is a sure winner to carry you from day to night.
L'Homme Prada, is fresh and modern scent that combines ingredients of amber and iris, with notes of neroli, geranium and patchouli. From $100AUD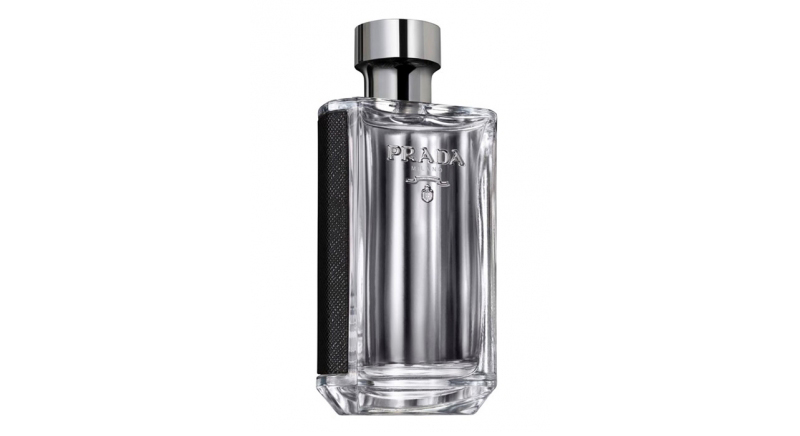 A CUT ABOVE THE REST:
When travelling the last thing you want to be doing is mopping the bathroom of your freshly trimmed beard clippings; this is where the Philips VBT Vacuum Shaver does the cleaning for you. Designer to vacuum 90% of cut hair, while providing 20 lock-in length settings, 0,5 – 10mm with 0,5mm precision. At $149.95AUD, I've popped this one on my Christmas whish list.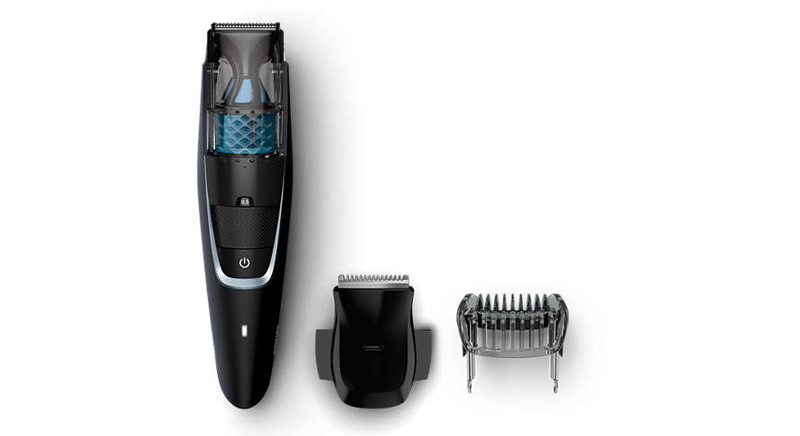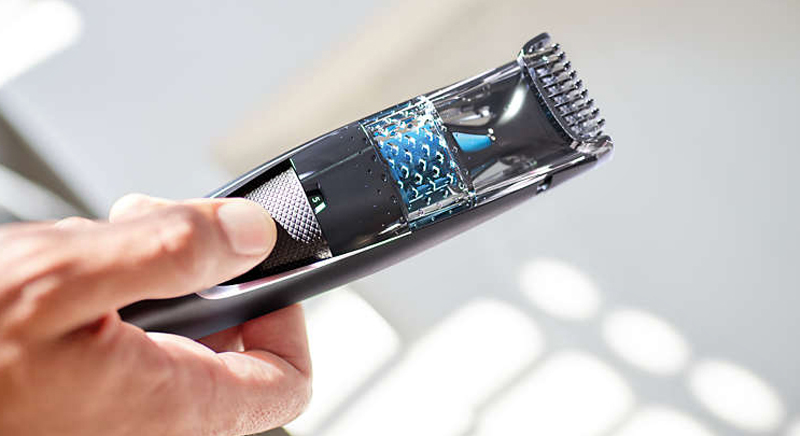 For those that prefer the traditional razor in hand, and have a few extra dollars to shell out, luxe menswear designer Thom Browne teamed up with Harry's to give us gents a premium shave in the form of a 24k gold handle to glide along our moneymakers in true fashion. In the from of limited edition razors only stock at Barney's and starting at $150USD, rest assured you razor dollars go to a great cause with all proceeds helping St. Jude's Children's Research Hospital and God's Love We Deliver charity.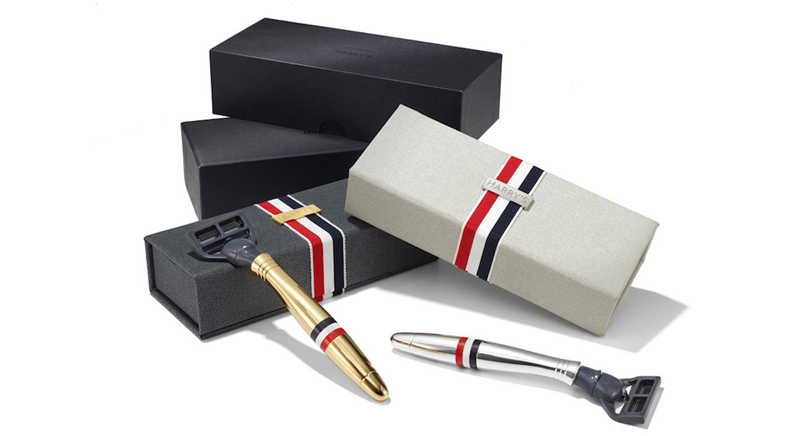 For a quality razor that doesn't bake the bank, The Winston Set by Harry's includes their ergonomically designed razor made of die-cast zinc and polished chrome with a rubberized grip, foaming shave gel or cream, 3 extra blade cartridges and 1 travel blade cover for $25USD.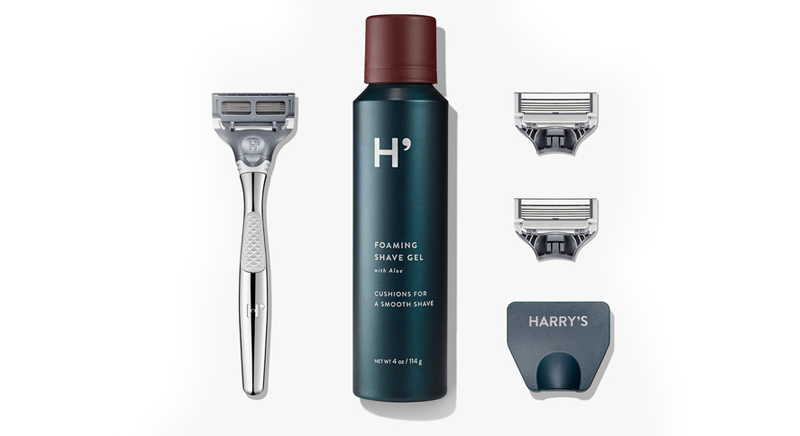 One my go to travel essentials is to pack conditioning beard oil by Tom Ford. The scent alone of the 'tobacco vanilla' is amazing but also nourishes the beard using almond, jojoba and grapeseed oils.
FACE-OFF:
Having used Lab Series products myself for quite some time, their range is great particularly for those that like a matt finish when using a cream. And a daily moisturiser with SPF15 built in, is an easy all in one option to hydrating and protecting against both UVA/UVB rays.
The Lab Series Pro LS All-In-One Face Treatment or Future Rescue Repair Serum I've used as a great night options while the Age Rescue + Eye Therapy will keep them bags and circle at a minimum.
Cleanse of the daily dirt with an Oil-free liquid to foam face wash with Salicylic Acid that cleans and exfoliates dirt, pollution and excess oil (minimizing the chance of breakouts) without disrupting the skin's natural PH balance.
Avoiding chapped lips is always a good thing; no one enjoys a peck on the cheek from sandpaper. A personal favourites and one that's not high shine is Tom Ford's hydrating lip balm which includes a mix of natural oils, vitamins and butters that helps sooth and condition while sealing in moisture to protect against the elements.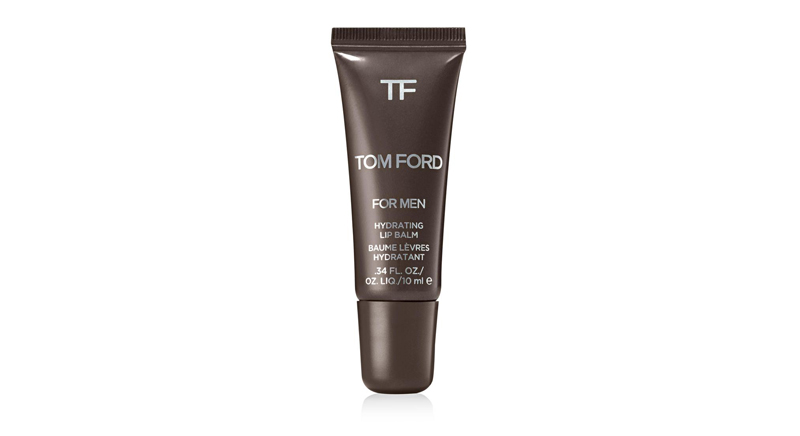 WIRED FOR FUN:
If you've every found yourself rummaging through our luggage finding you tangled headphones or usb cord, then this Cord Taco will help fix that problem. The guys at thisisground.com, make 100% leather Cord Tacos that clip with a snap to organise those loose wires. Each pack comes with 5 Tacos for $38USD.
For those who enjoy snapping away and sharing their perfect sun kissed horizons on instagram, this nifty clip on Smartphone lens attachment by Ollocip will have those holiday pics in perfect form. From a 4-in-1 lens, to ultra-wide and fished eye lens, it's a handy photographer companion. $69USD.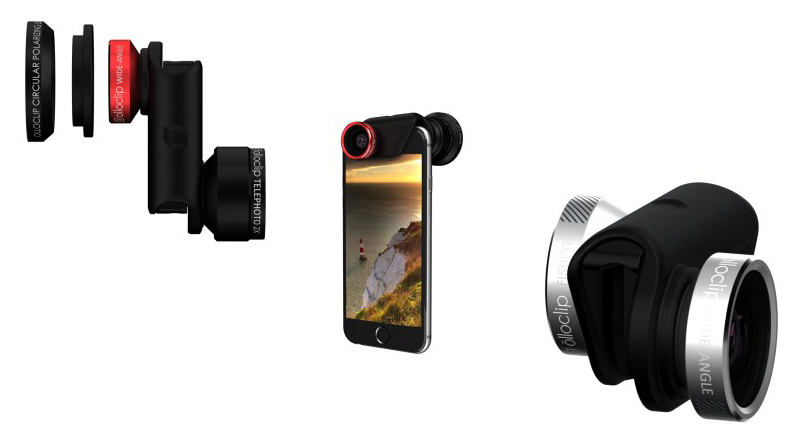 As we all know excessive time on instagram leads to low battery juice, and fast! So a portable power bank is your best friend in helping you keep your feed up to the minute. The Aspera P8 3000mAh Powerbank is a durable and sturdy way to carry a charge. P8 has a 3000mAh powerbank which is enough to charge two iPhones or a small screen tablet or even cameras and is a is dust proof, submersible in water and is drop resistant to two metres. $40AUD
PACKING FOR PURPOSE:
To hold all you essentials, the perfect luggage is on order. One piece that's has compartments for almost everything, is the 'Venture Backpack' by LA based brand This Is Ground. Going for $1,041USD, it's build to 'straddle the lines between technology and adventure, between work and play'. With an inbuilt hidden tracking tile, your loot won't go missing. Made of vegetable tanned Italian leather, I don't think they've missed a stitch to accommodate your travel essential.
I'm more of a duffle kinda gent when it comes to transporting some of my travel essential, so for a weekender edit here are a few picks that will transport you in style.
Aquila have released the latest addition to their line of leather goods with the Taylor Bag. Made in Portugal with premium soft leather and sized to fit a week's batch of clothes, shoes and toiletries, it's a great options. For the luxe, a leather-trimmed Monogrammed Coated Cotton-Canvas Holdall by Saint Laurent , Mulberry's Medium Clipper Holdallor or a Gucci carry-on duffle will keep you dapper in each stride.
Even though these pieces mightn't have a tracking chip, if you've got one of these on your shoulder, you'd be doing your best not to let it out of your site.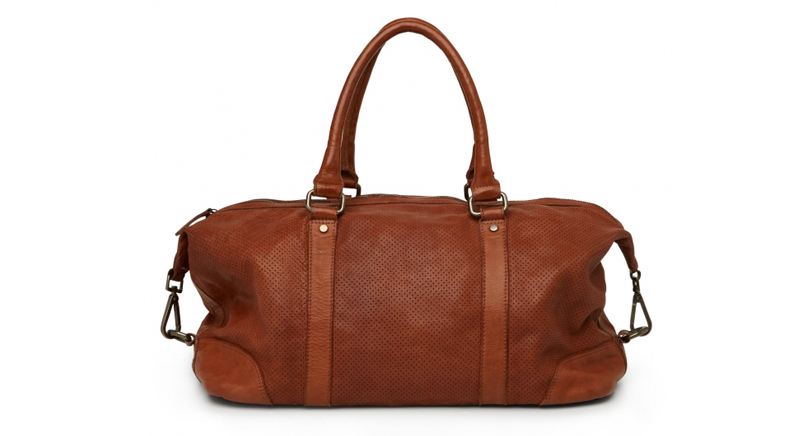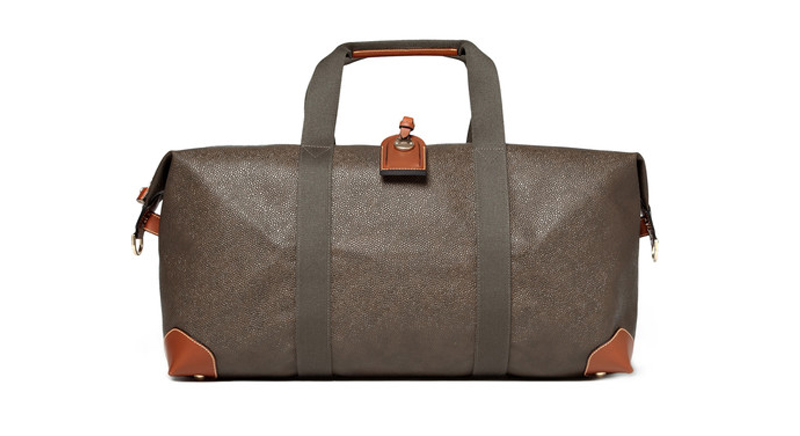 Enjoy your travels gents.
Robbie – Dapper Lounge.