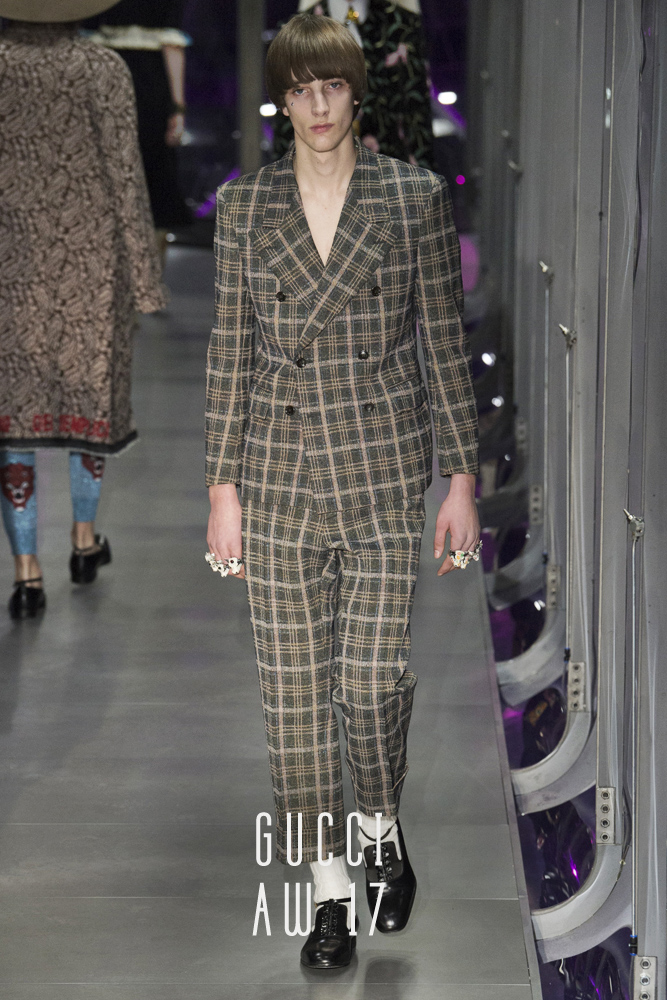 Gucci's Creative Director Alessandro Michele pushes the boundaries of style once again at Milan Fashion Week for the unveiling of Autumn Winter 2017.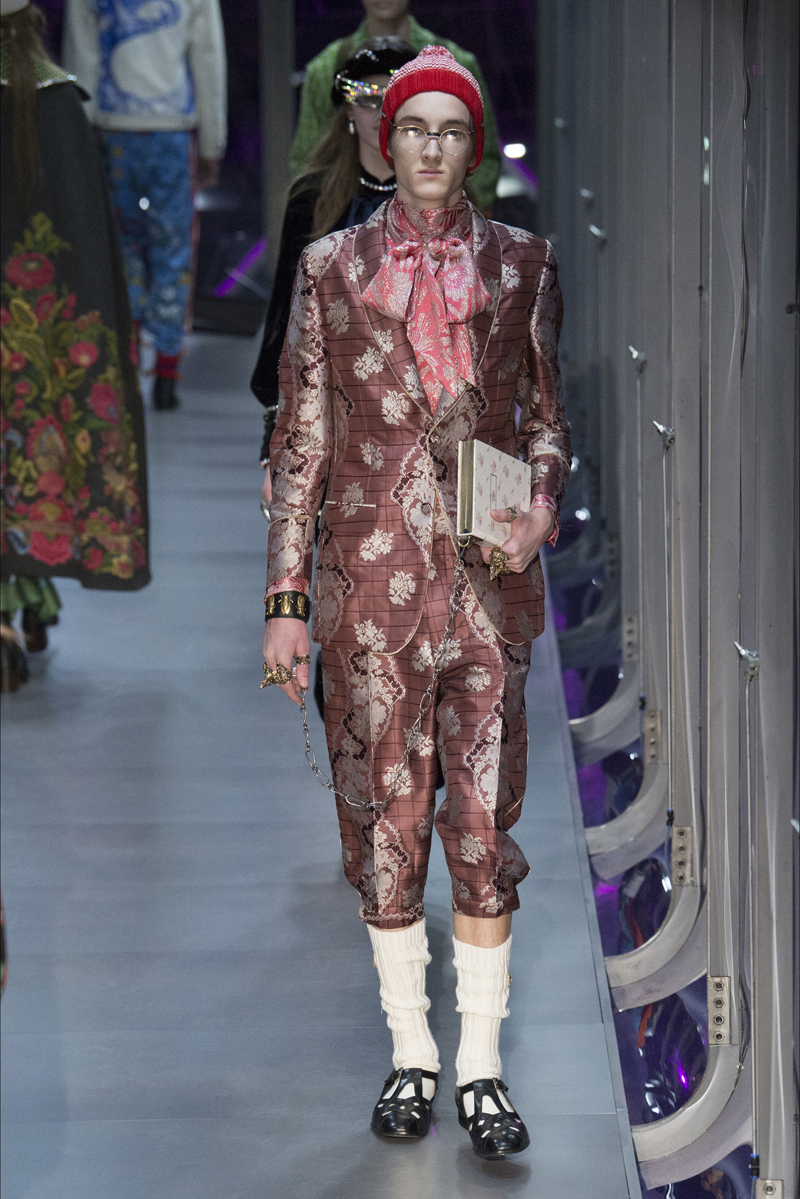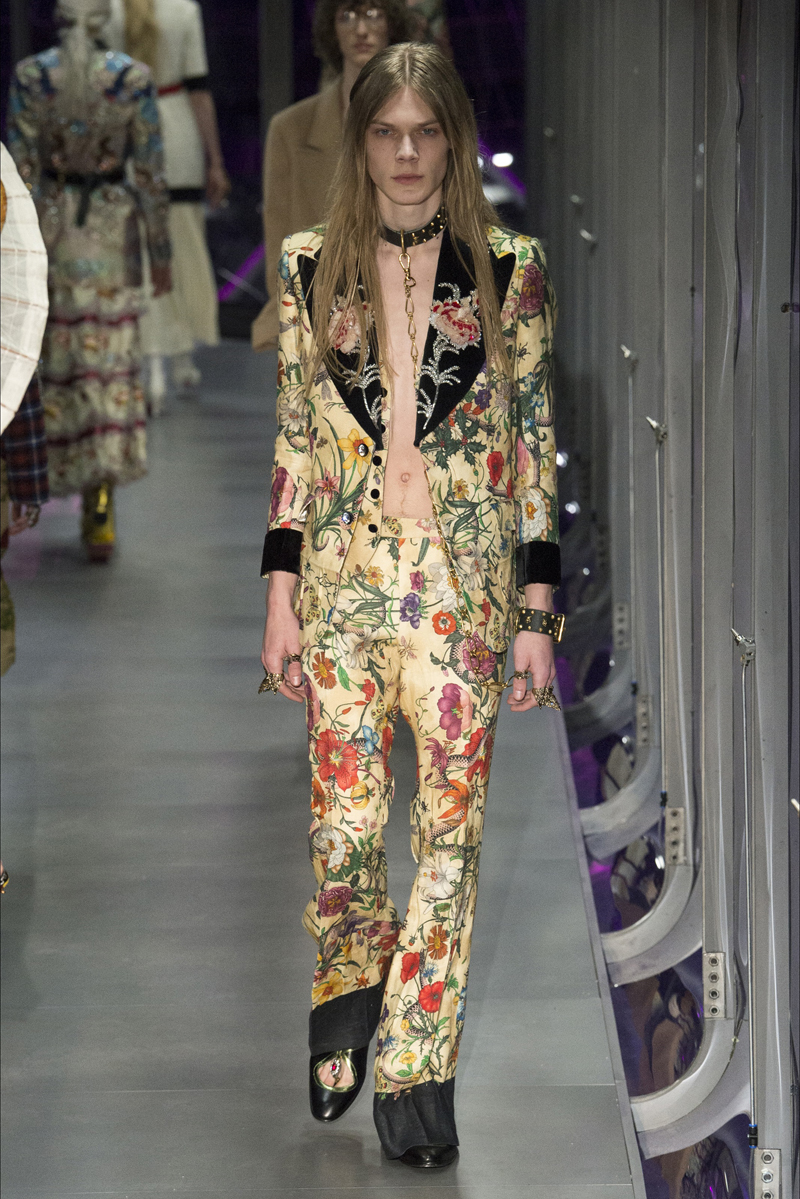 Showing a collection of eclectic statement styling proportions, Gucci's inspiration ran a story of 'The Alchemist's Garden'. "It's a big trip in my personal garden which is mine but also Gucci's, and it expresses all the ideas of me, all of my obsessions," said Alessandro Michele. "I can pick up different things and make them talk like an alchemist. You take things that apparently have no voice — very trashy stuff from LA, odd things from England, Italian aesthetics—what young guys and girls love—and after they become gold."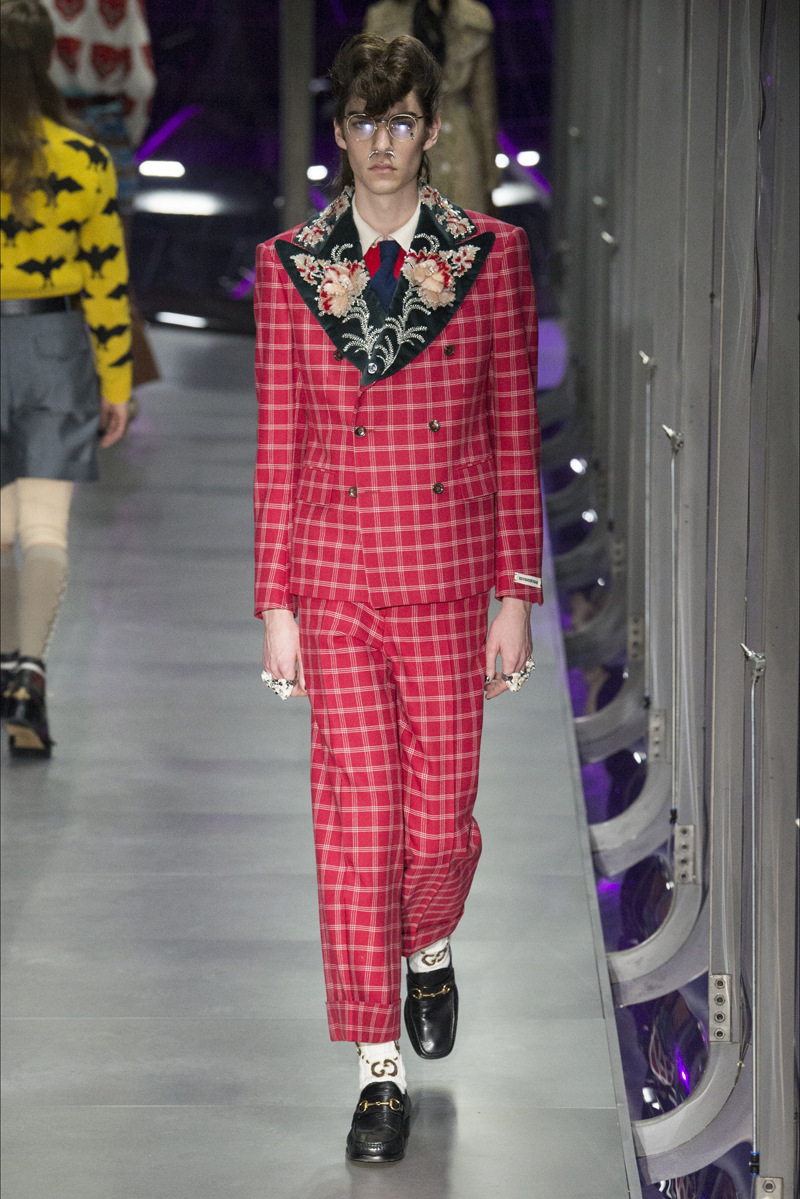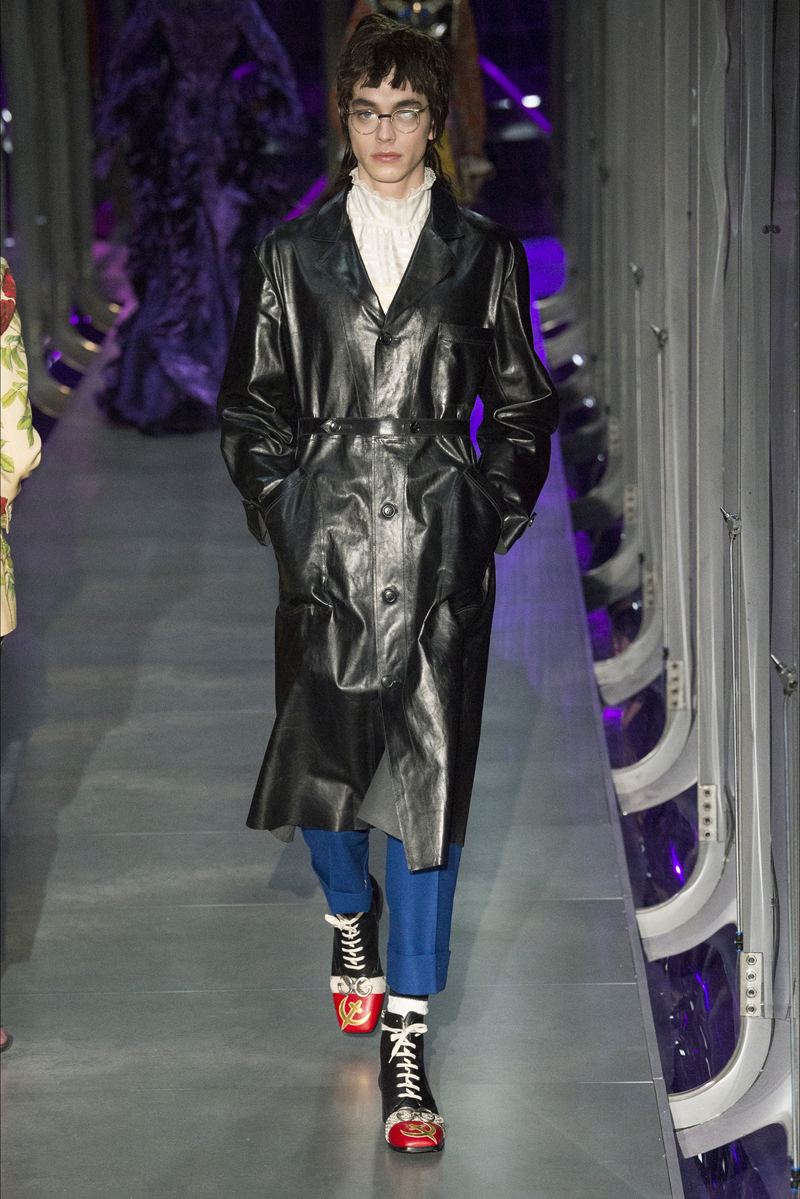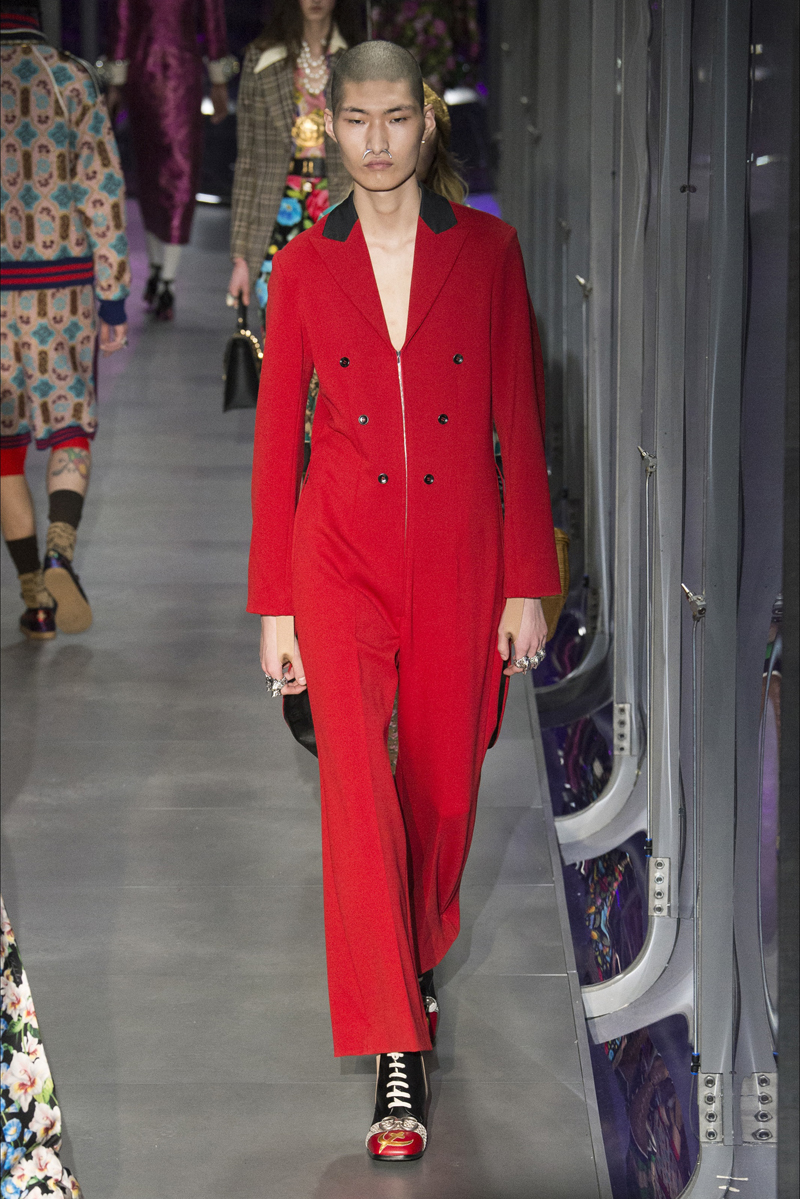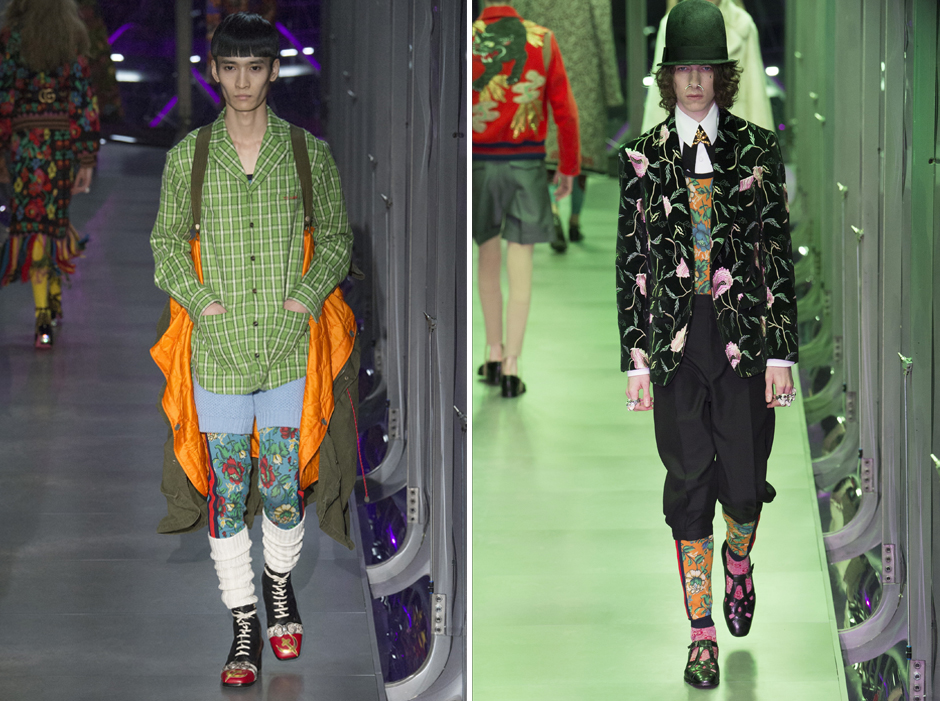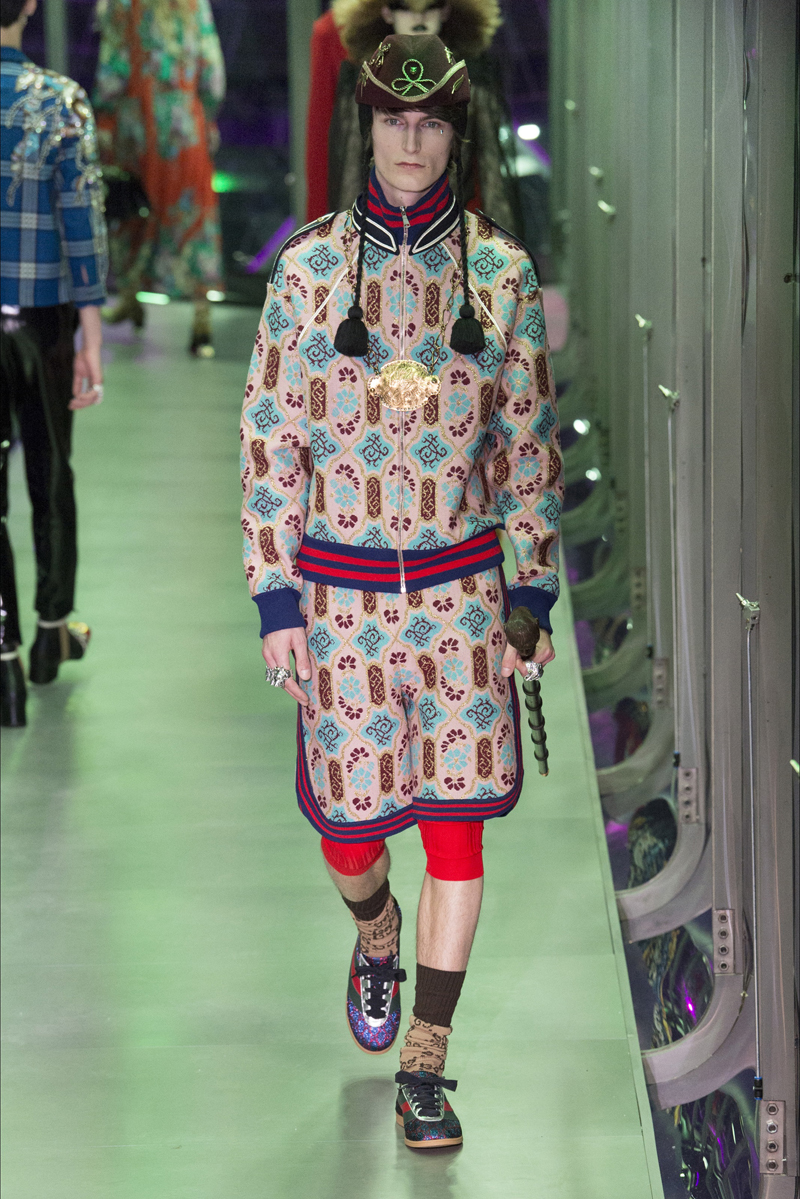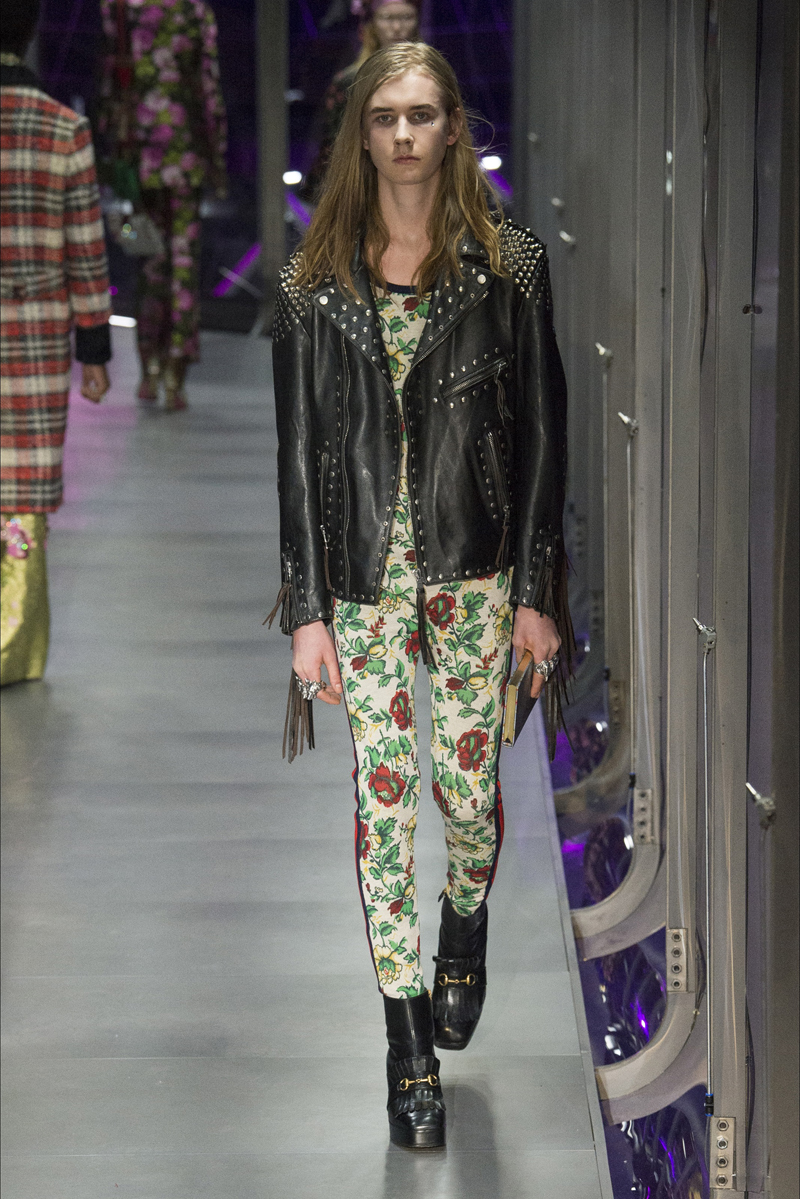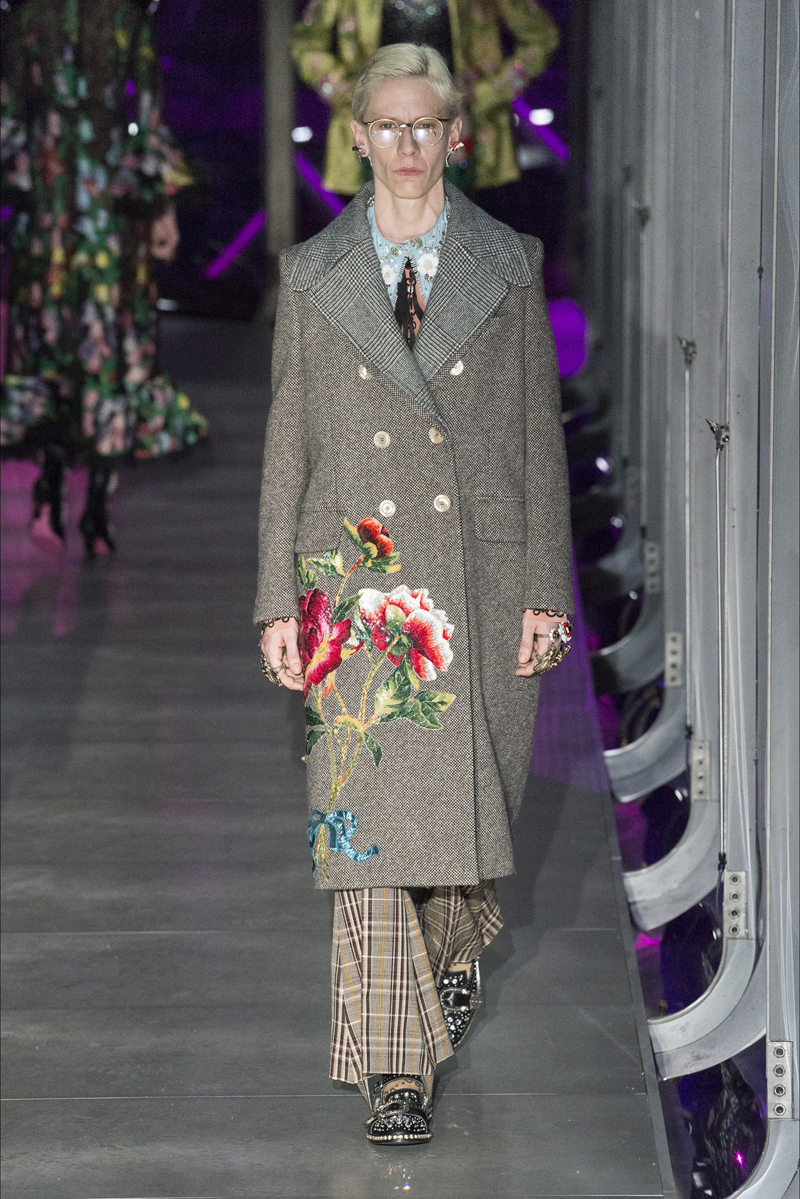 The combined men's and women's show had gents in red bicolour check suiting, floral embroidered camel coats and bellbottom trousers, through to a rocker denim jacket with metallic fringing and ACDC tee. Knitwear of chevron patterns in green, red and blue colours and wool tiger and bat jacquard crew-necks, highlighted Gucci's woven pieces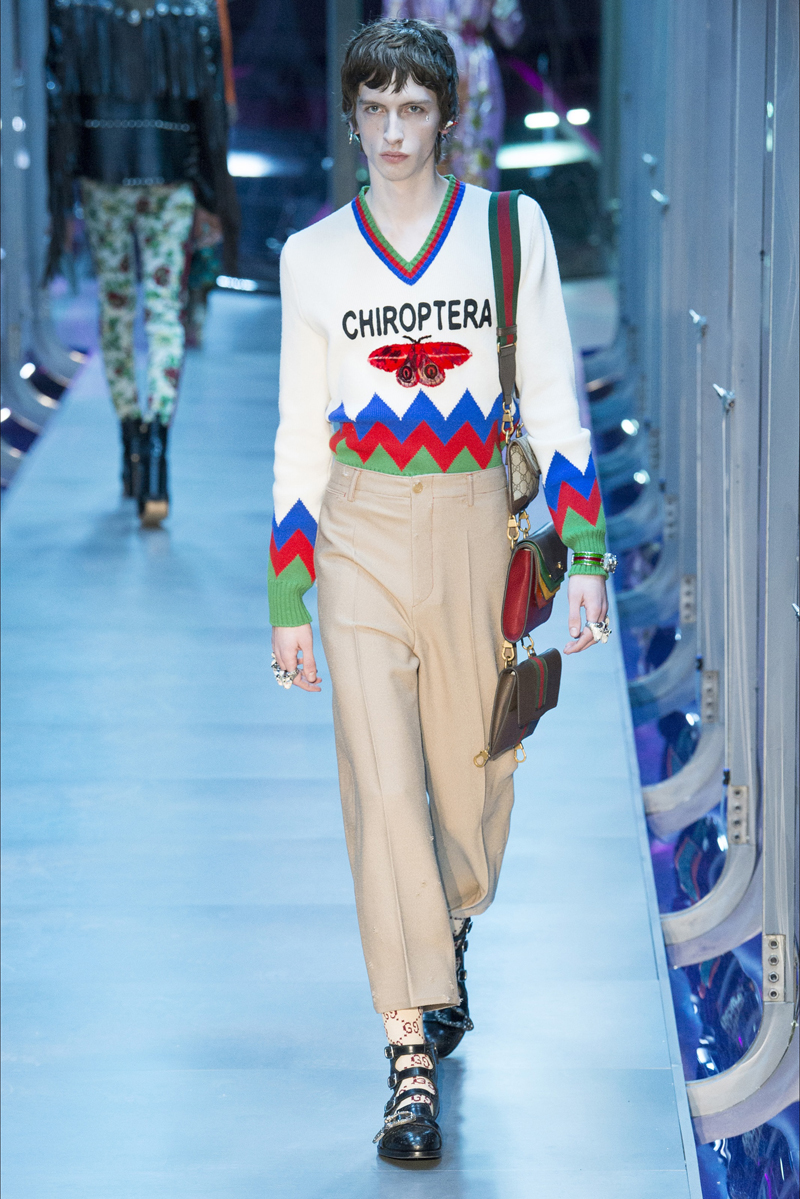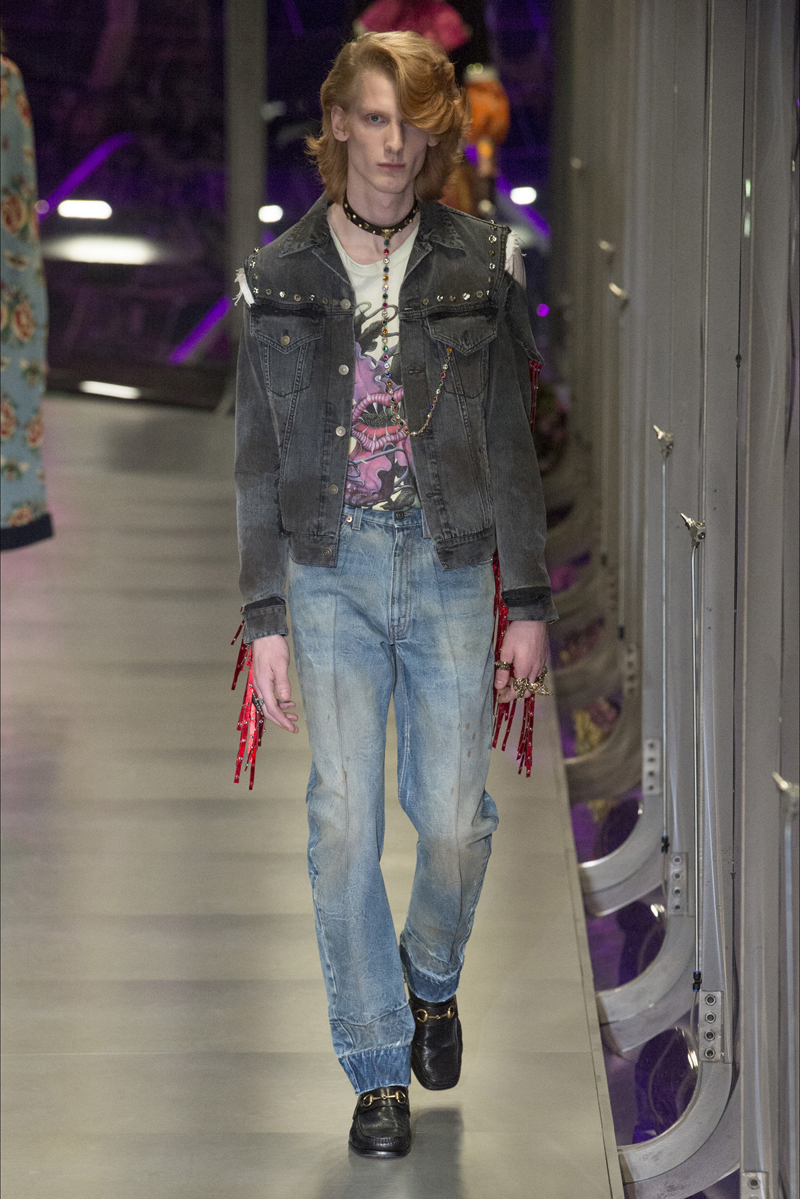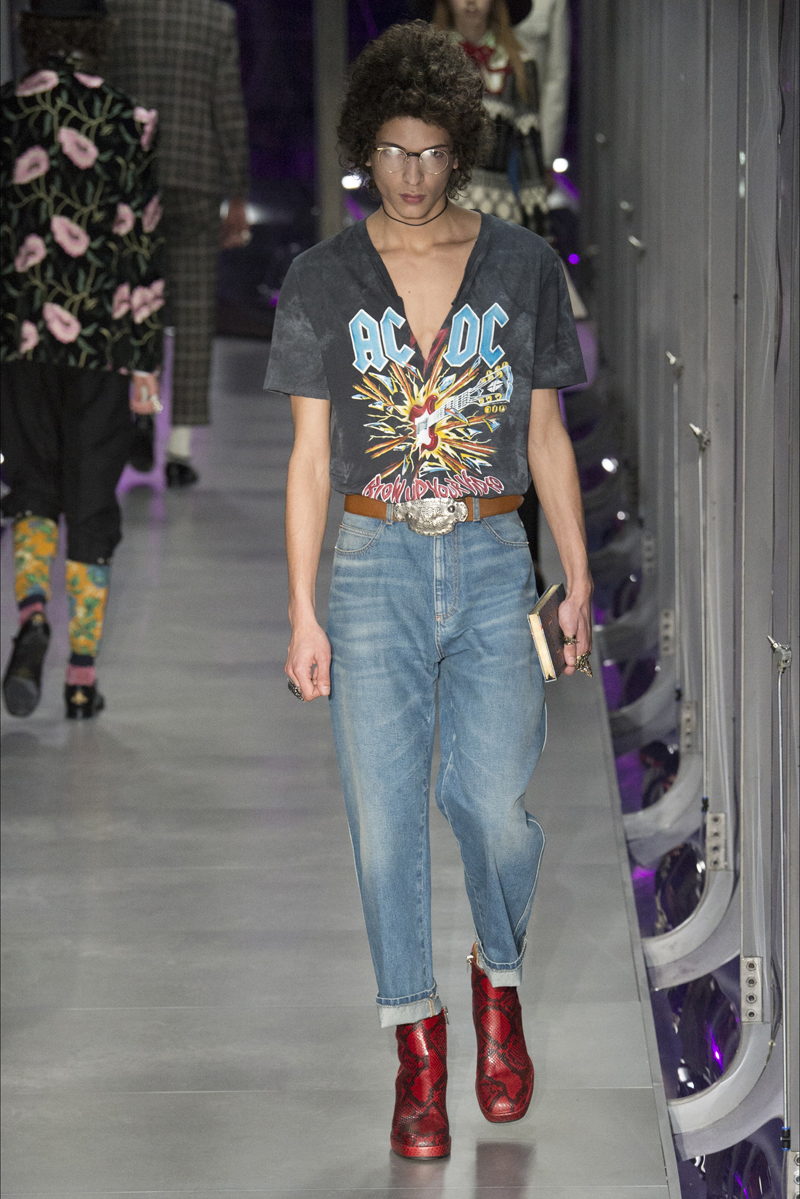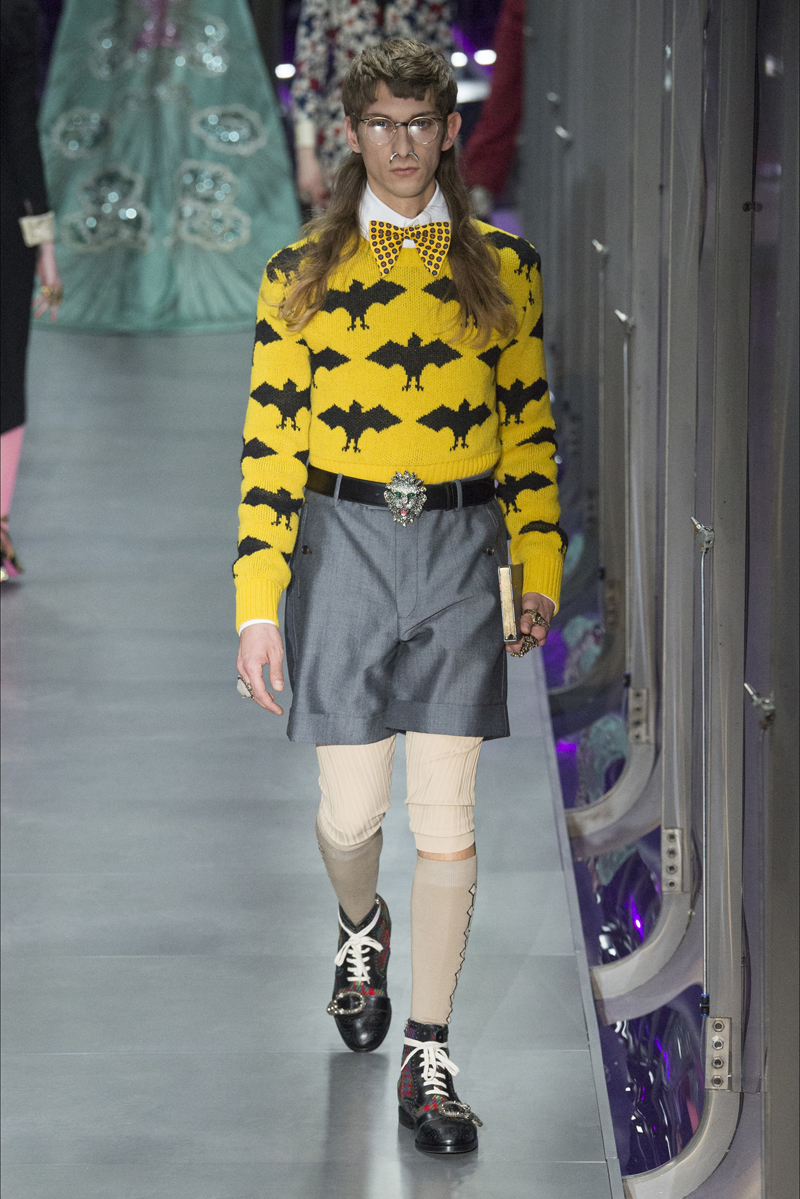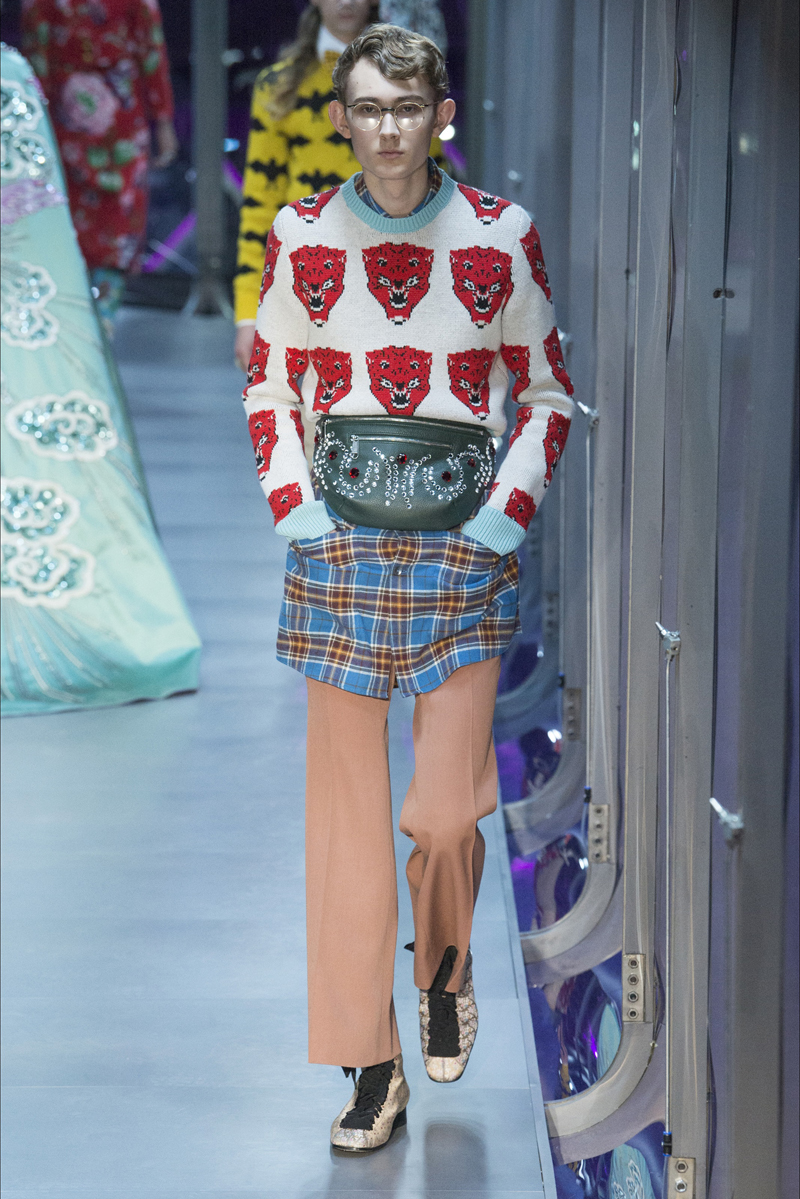 Oversized collars, patient leather pants, suspenders and boots with Gucci's signature webbing added to a collection that felt it was moving through era's a fashion brought into modern light. Crystal embellishments, beaded floral lapels on plaid suiting gave an androgynous edge before a nostalgic vibe came through with vintage inspired luggage and metallic pieces symbolic of the 70's era.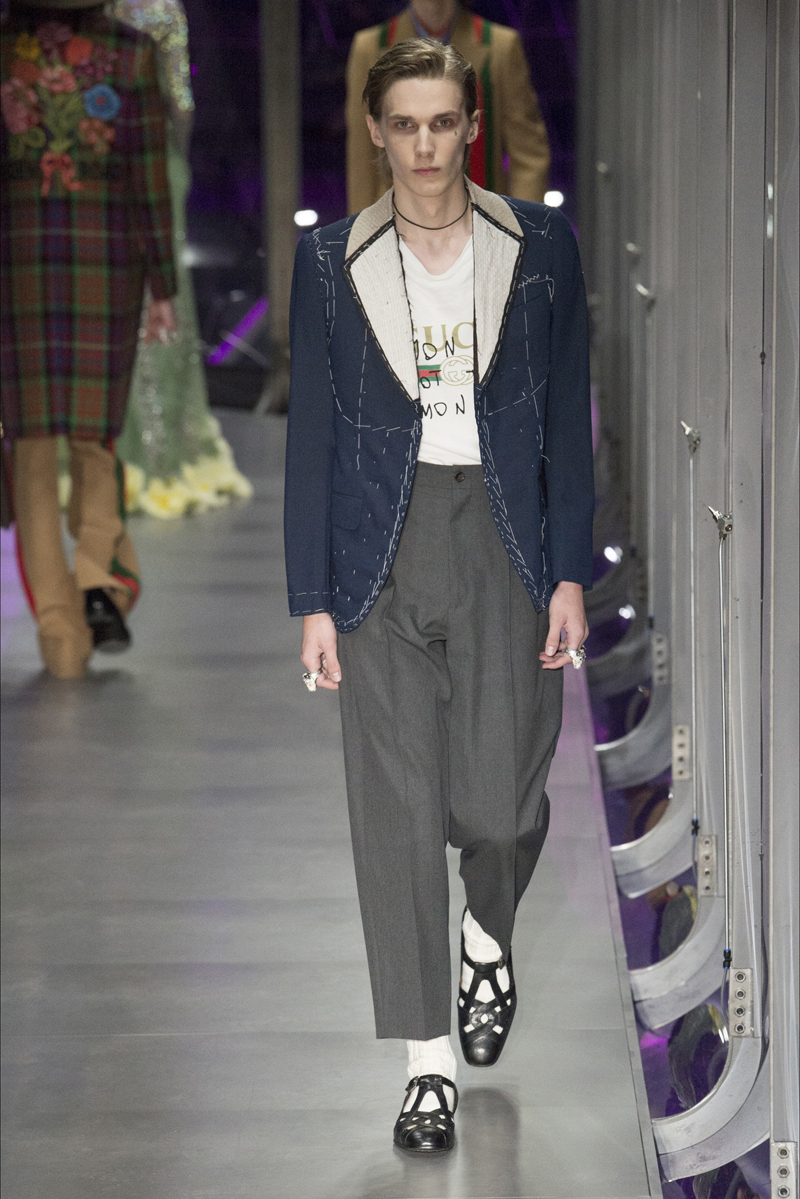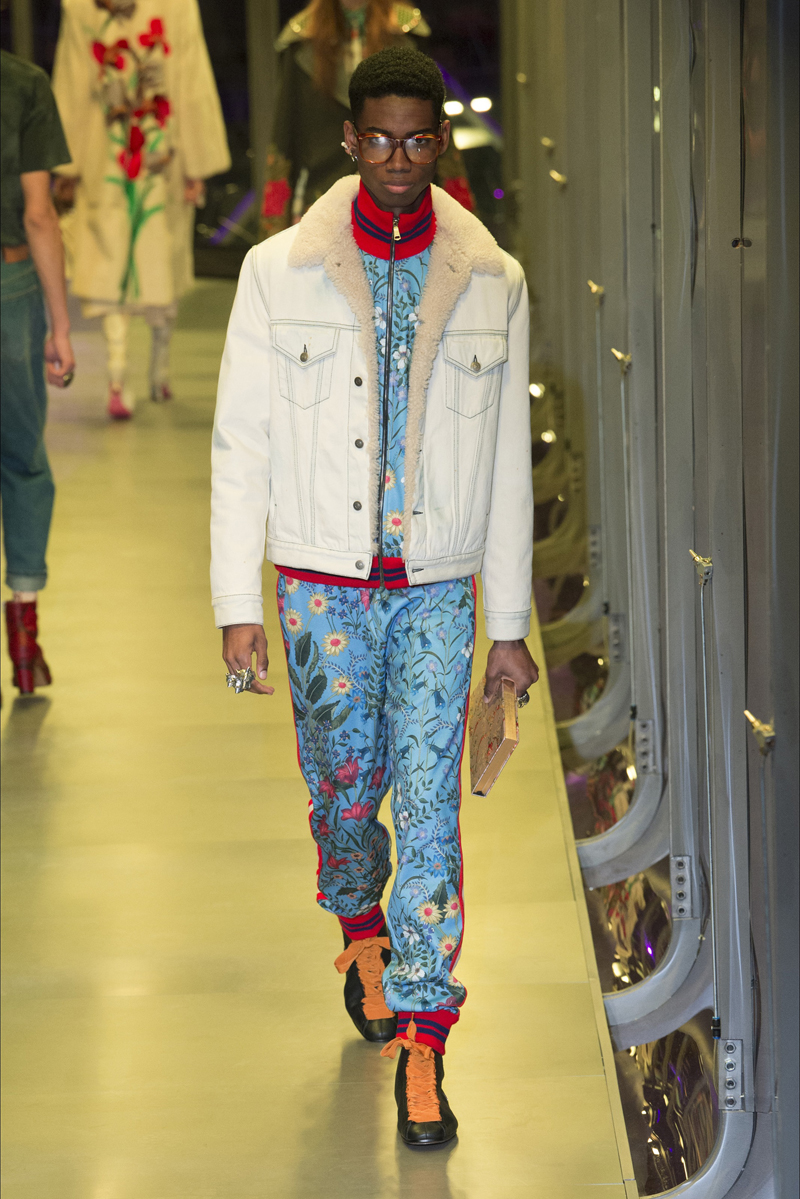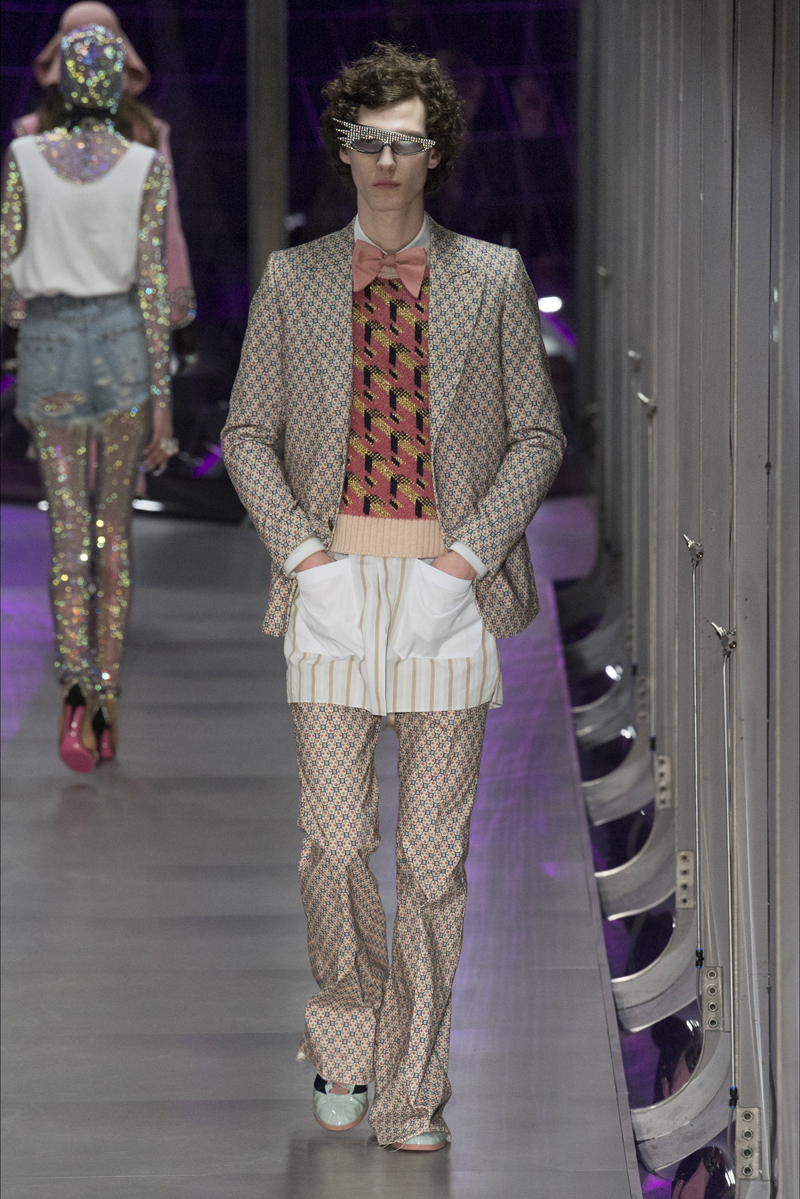 Watch the show below to see all the action.
Stay dapper gents.
Robbie – Dapper Lounge