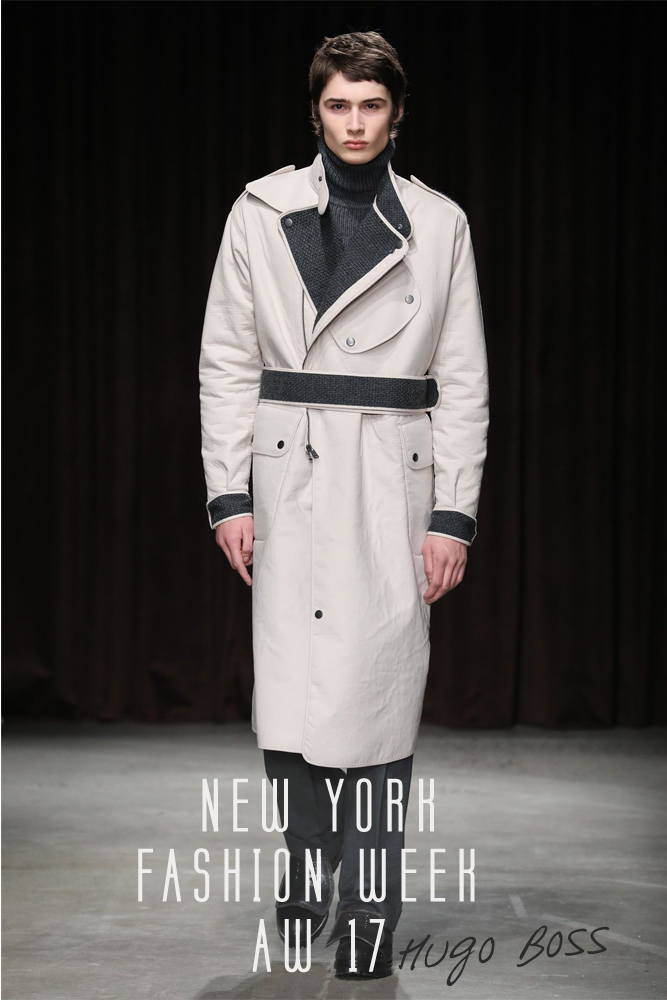 With men's fashion month coming to a close, it was in New York that Hugo Boss let luxury loose on the runway for the release of their Autumn Winter 2017/18 collection. A front row filled with notable actors Edgar Ramirez, Zachary Quinto and Miles Teller, social influences Adam Gallagher, Mathew Zorpas and Marcel Floruss were all in attendance to view the range.
New Hugo Boss Chief Brand Officer, Ingo Wilts, showcased a new line of menswear stemming from the heritage of the brands archives and inspired by the eighties and nineties. Loose and voluminous cuts with a twang of athletic styling, delivered nylon and leather anoraks, fur trimmings and contrast lining outerwear along with less structured and soft suiting silhouettes.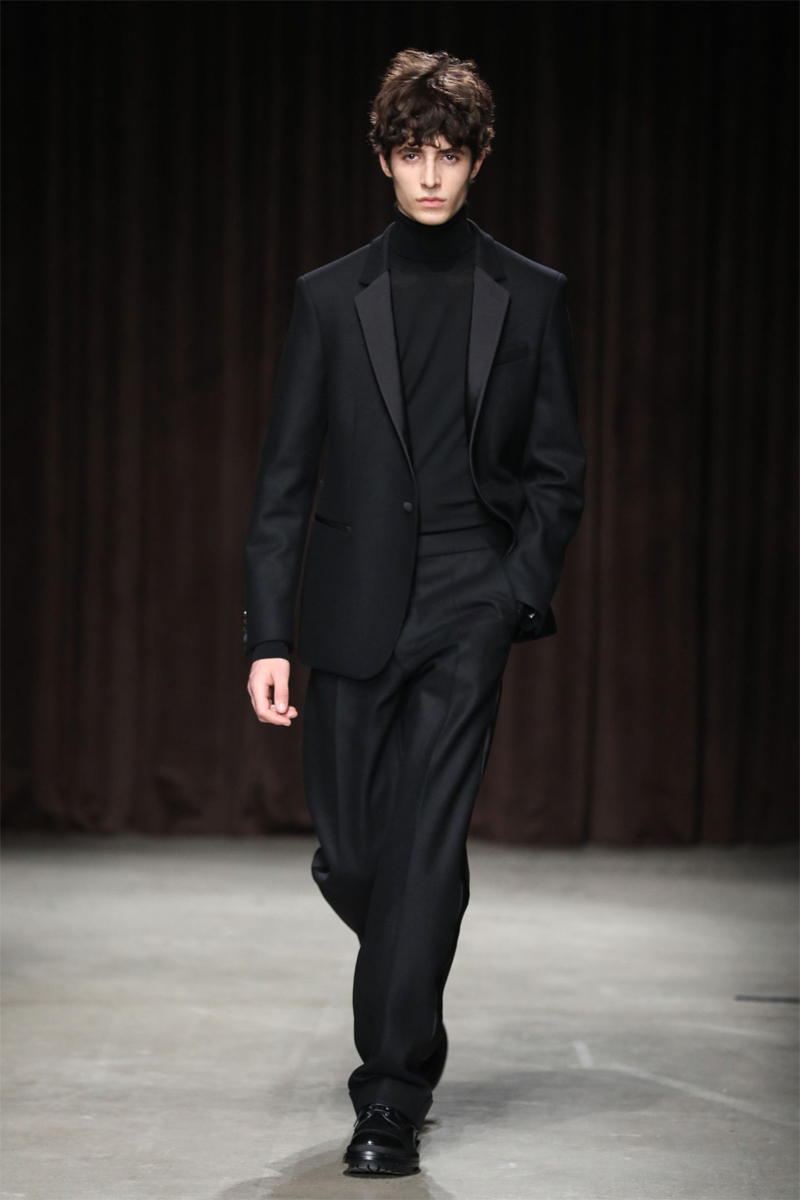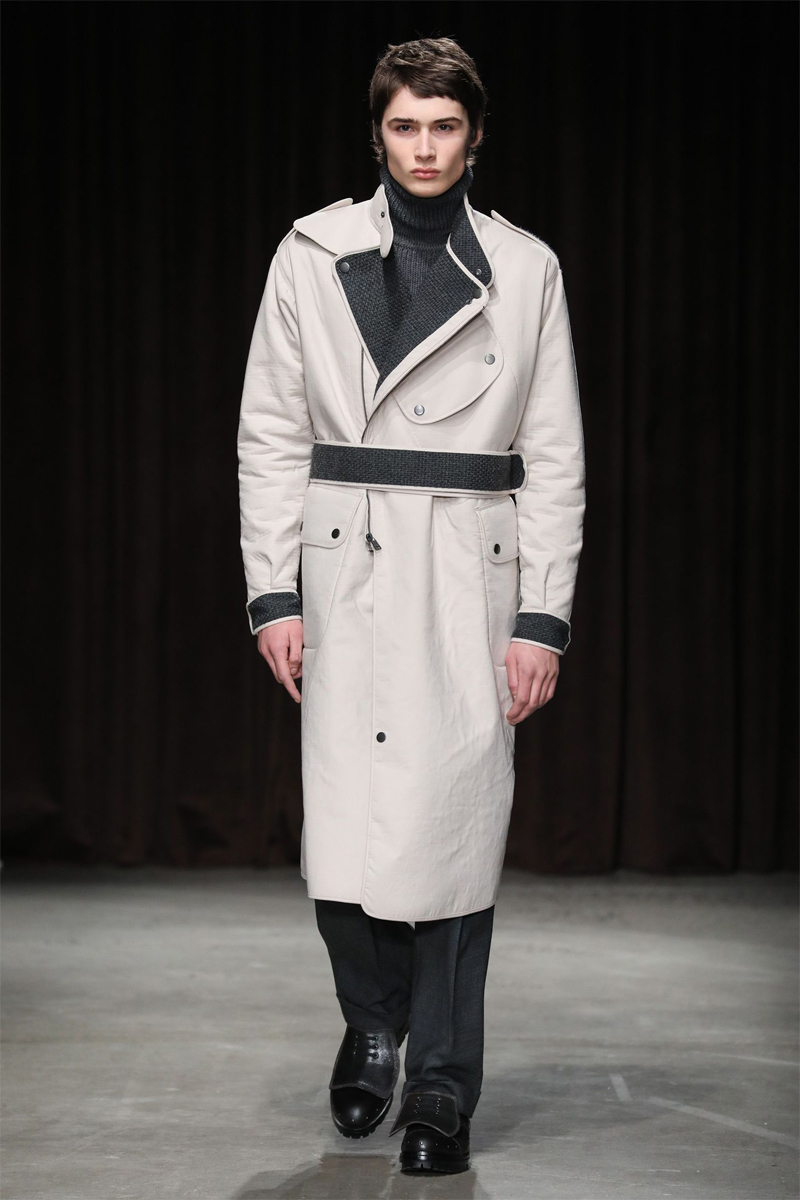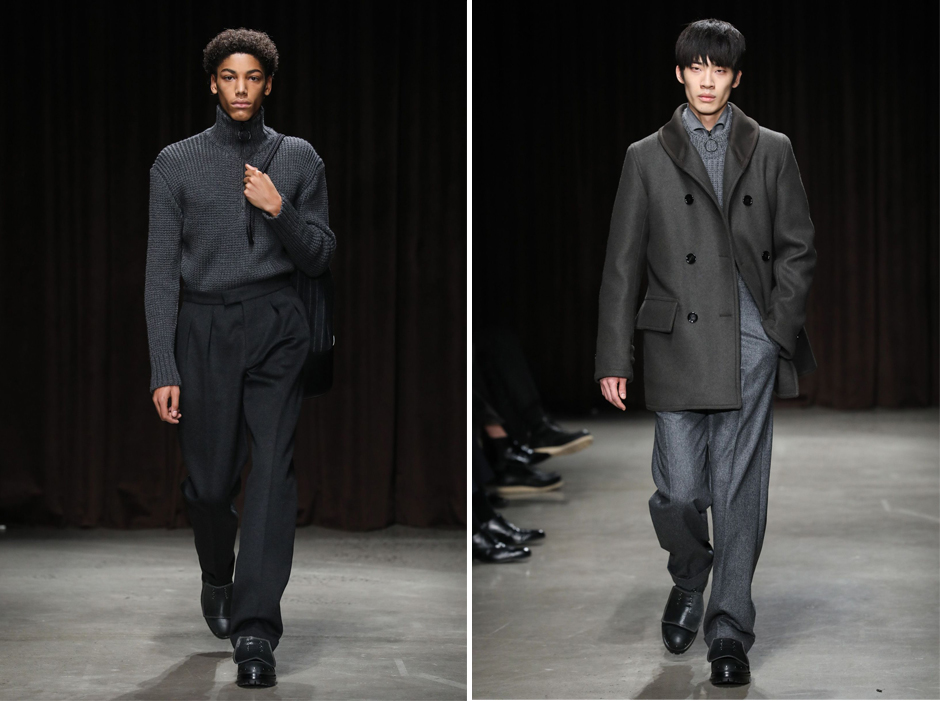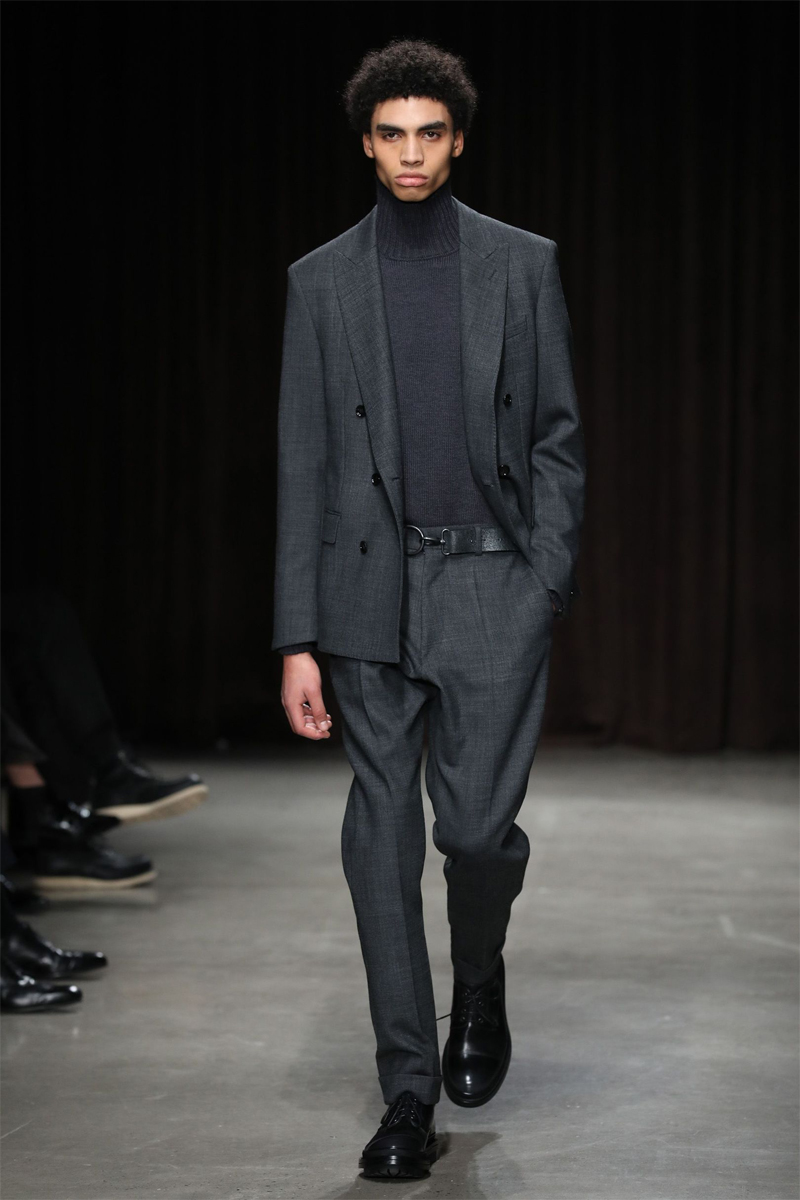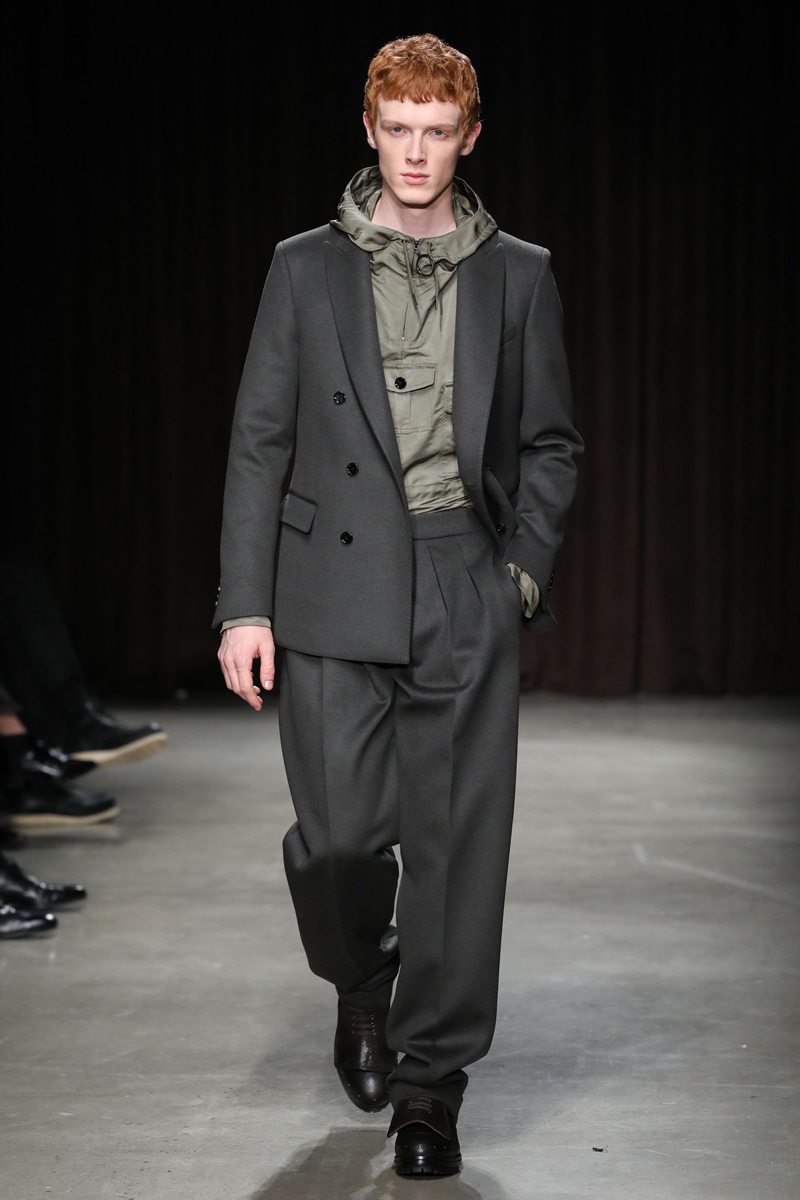 The duffle and bucket bag proving the new 'briefcase' accessory for Hugo Boss, charcoals and greys established key colours, with burgundy, navy, ivory and khaki a complement. Heavy cable knitwear and oversized hardware adhered to leather jackets and coats walked alongside double-breasted suiting.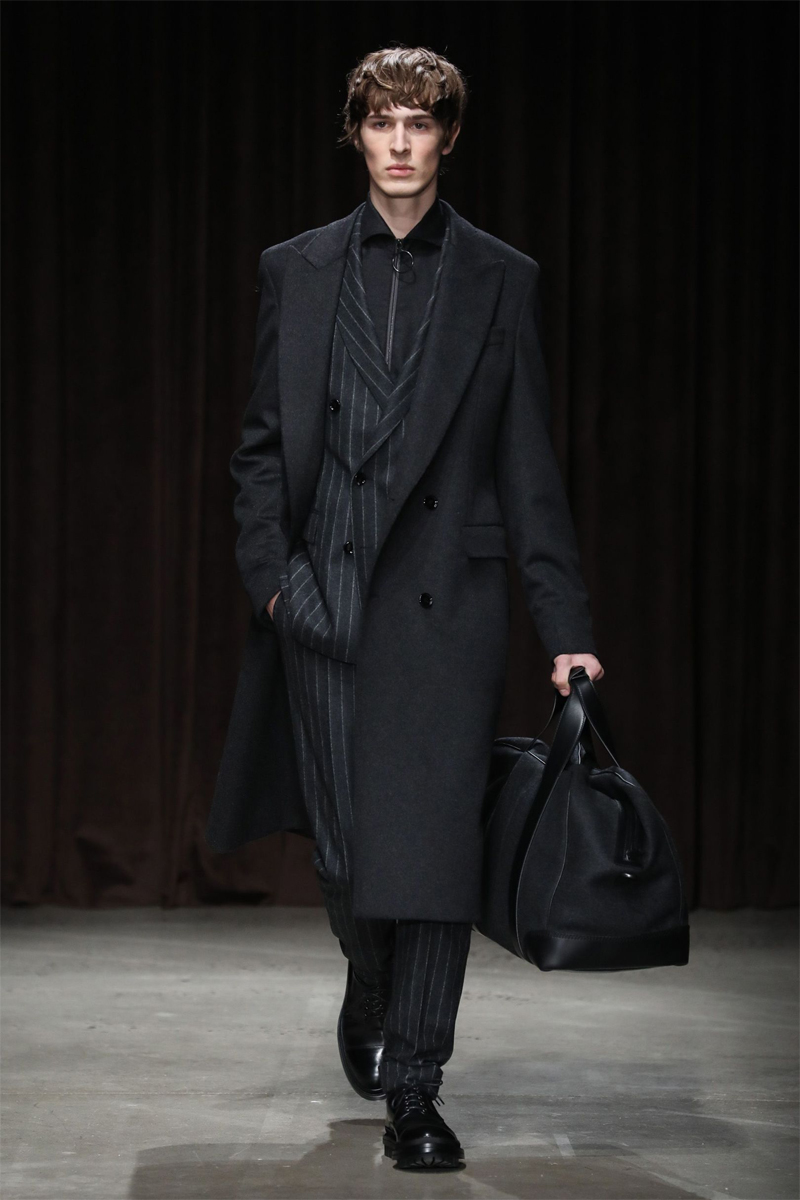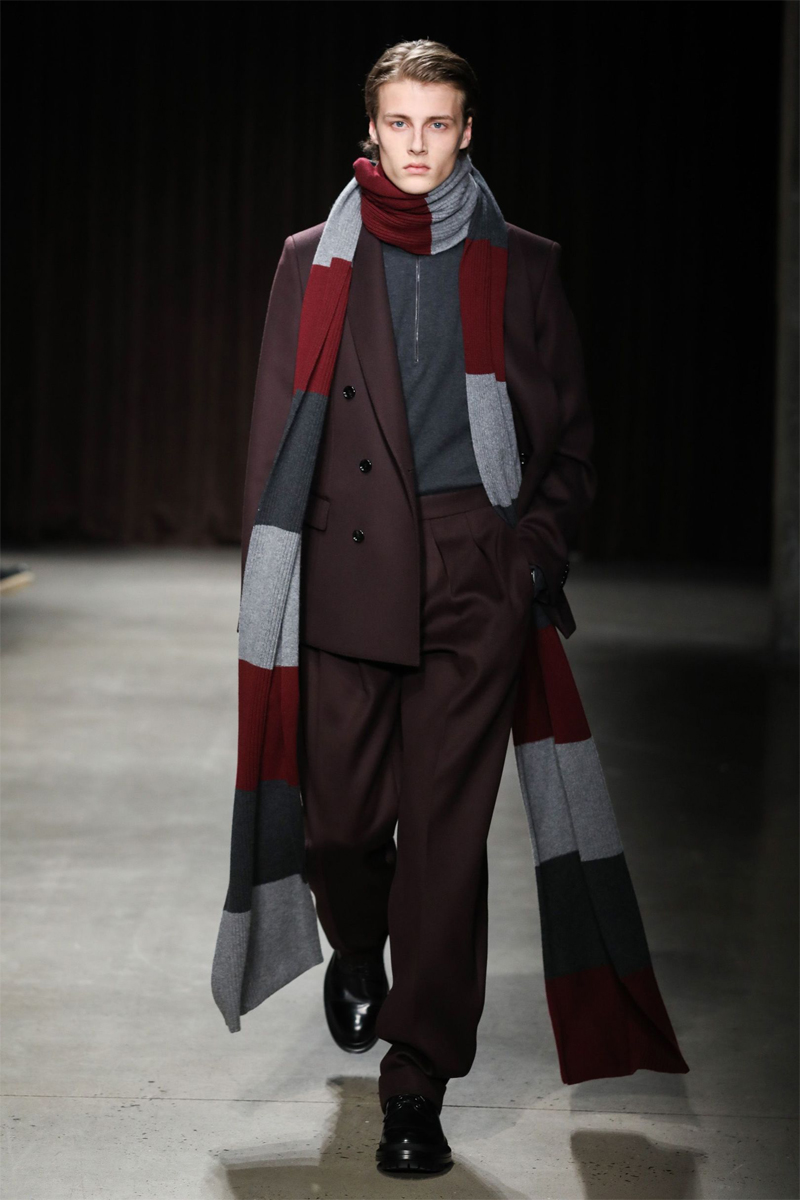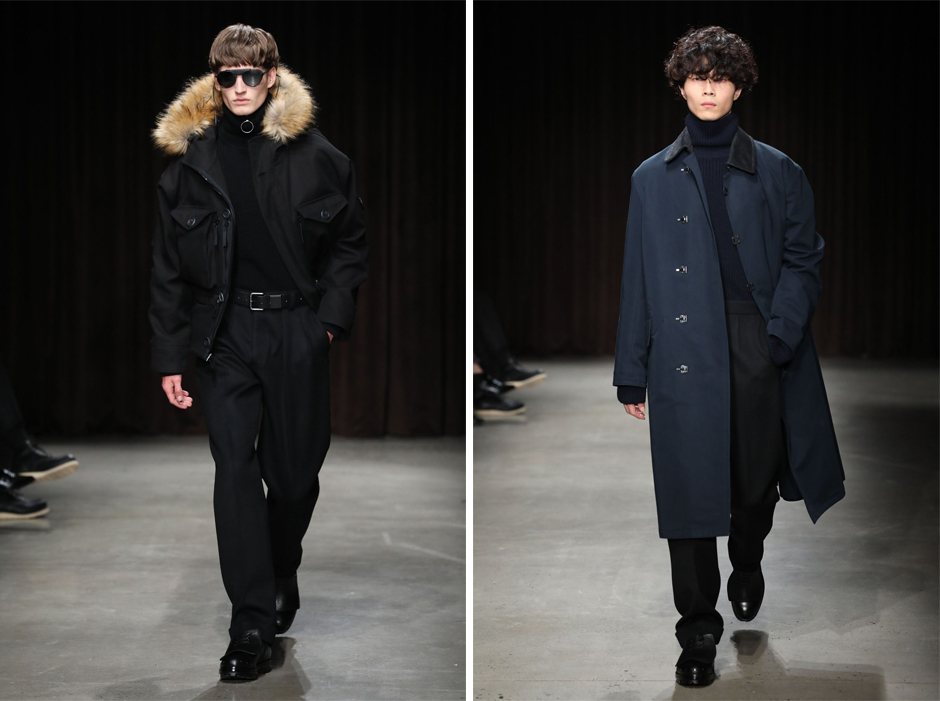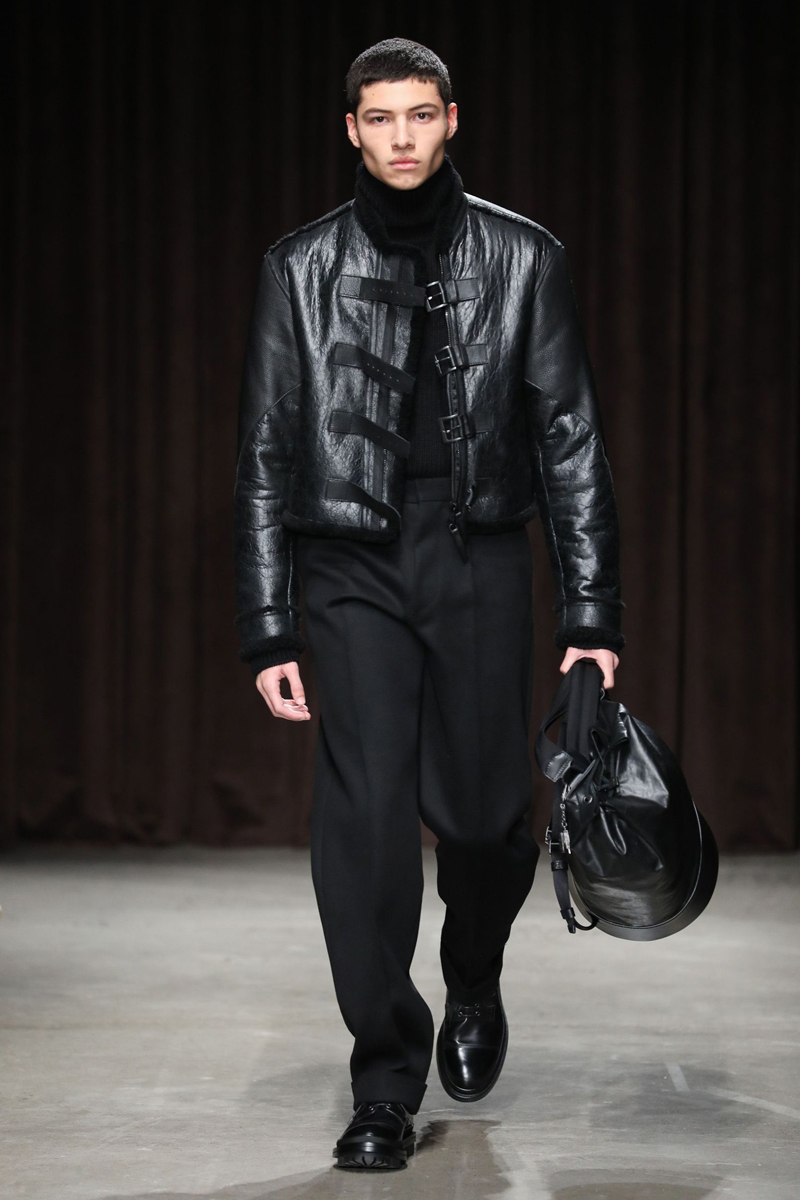 Adaptable styling for today's modern man sees a collection both adhering to its infamous suiting repertoire yet allowing it to evolve for the work to bar to weekend schedule; looks and pieces that are transitional for purpose. "This is a new way for Boss,"Ingo Wilts said. "We're known for the suit, but this shows how you can wear it differently".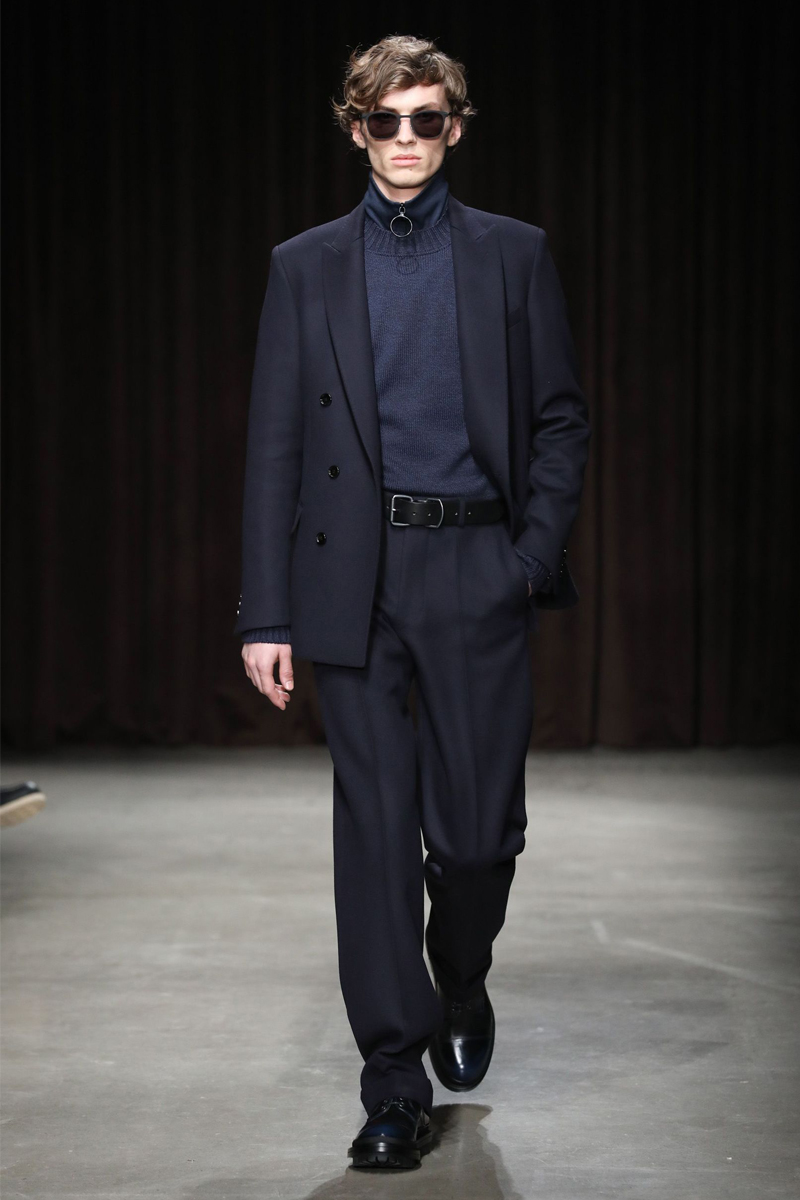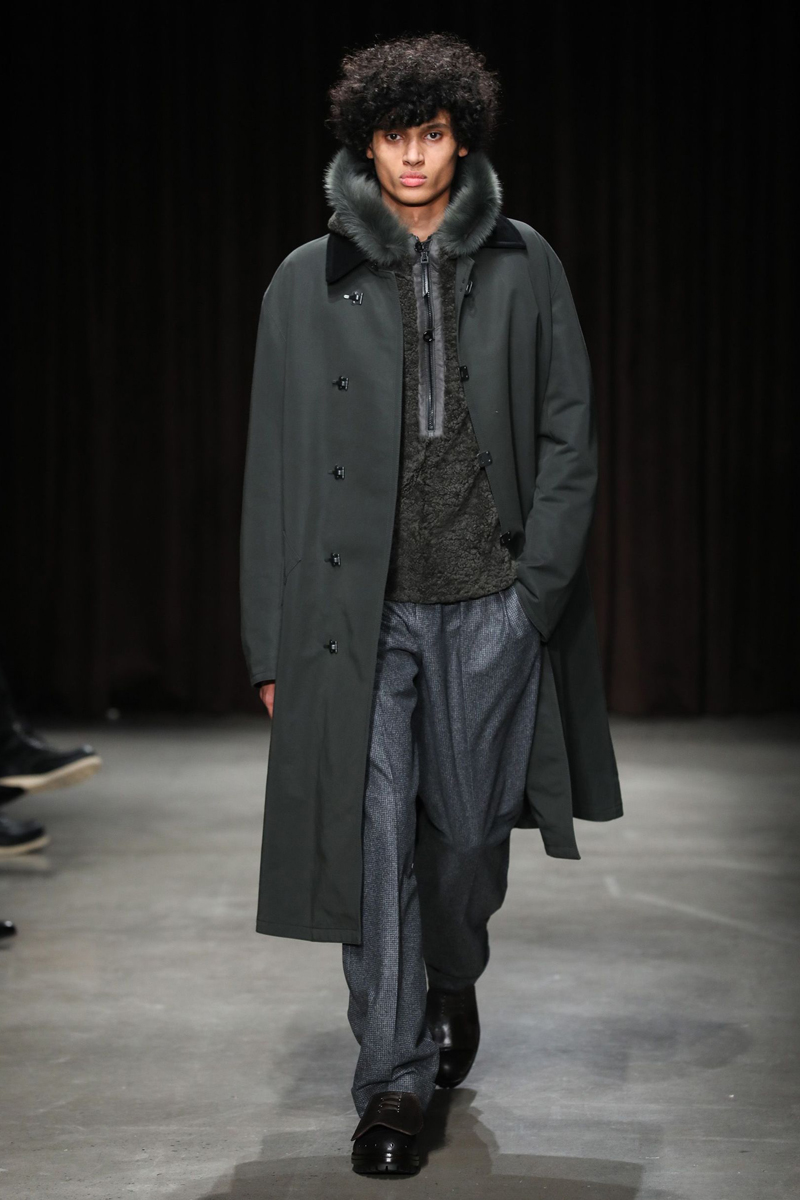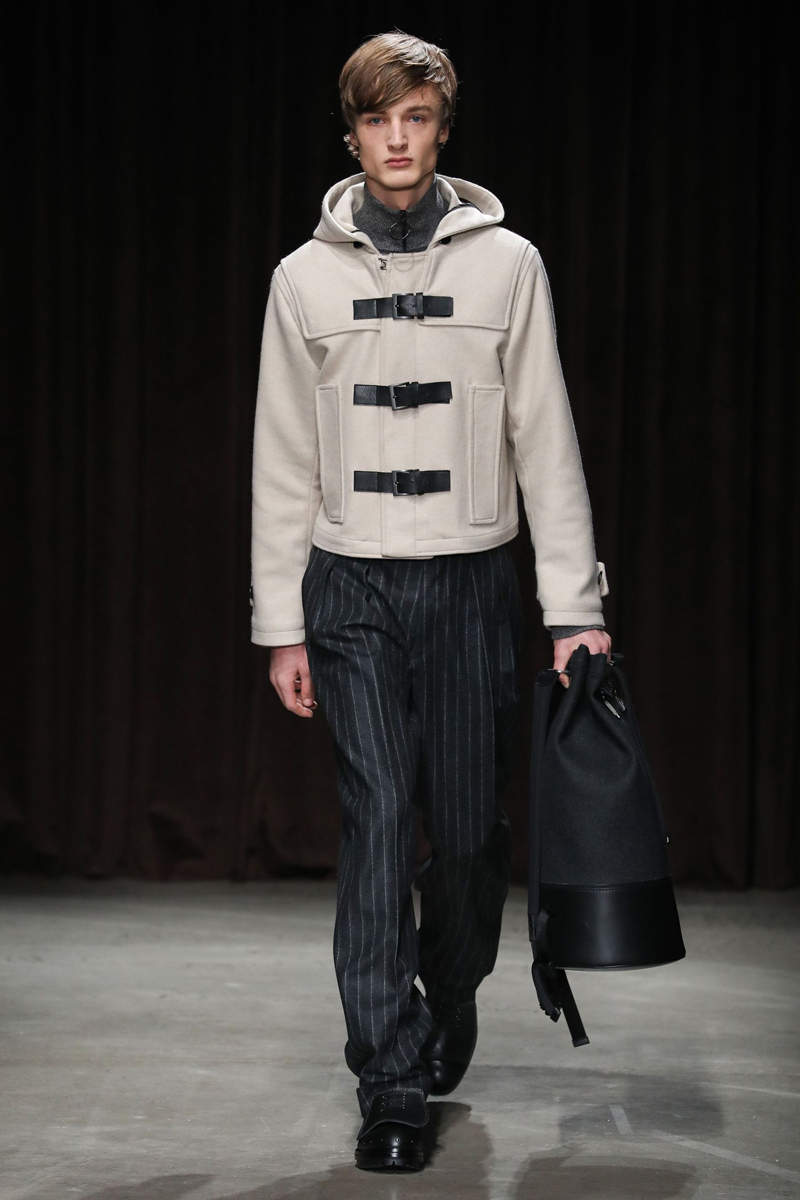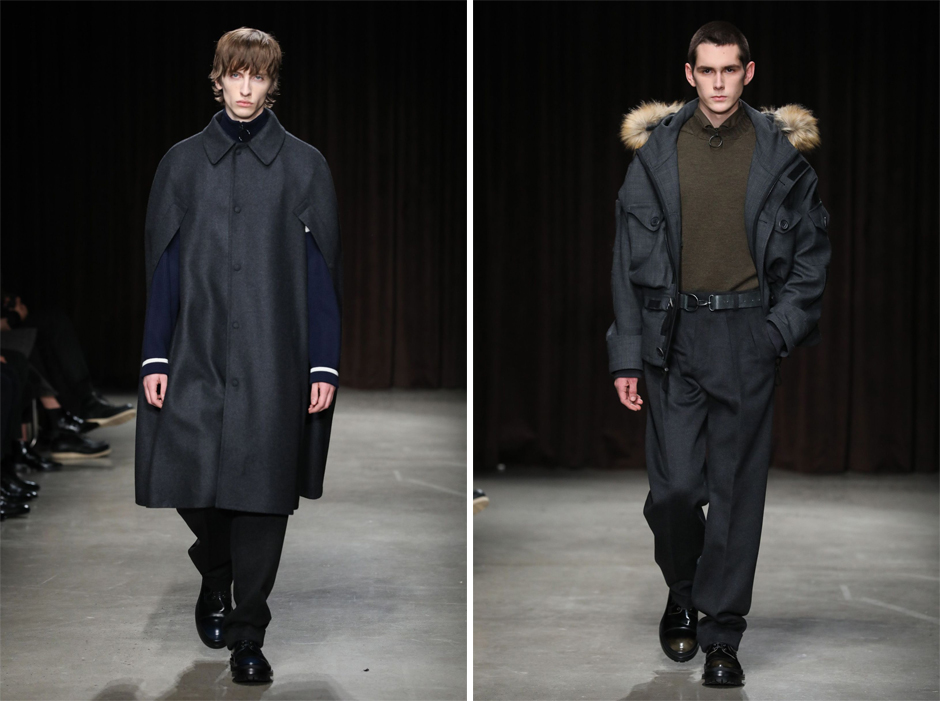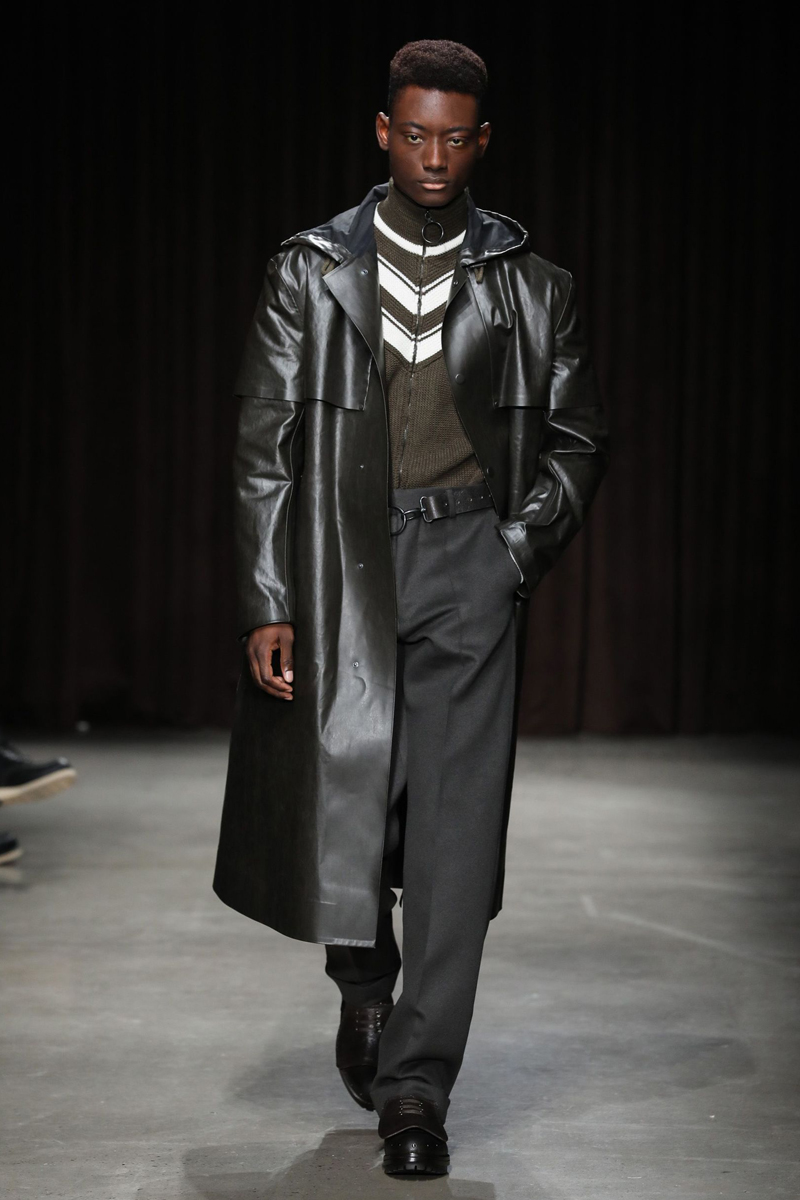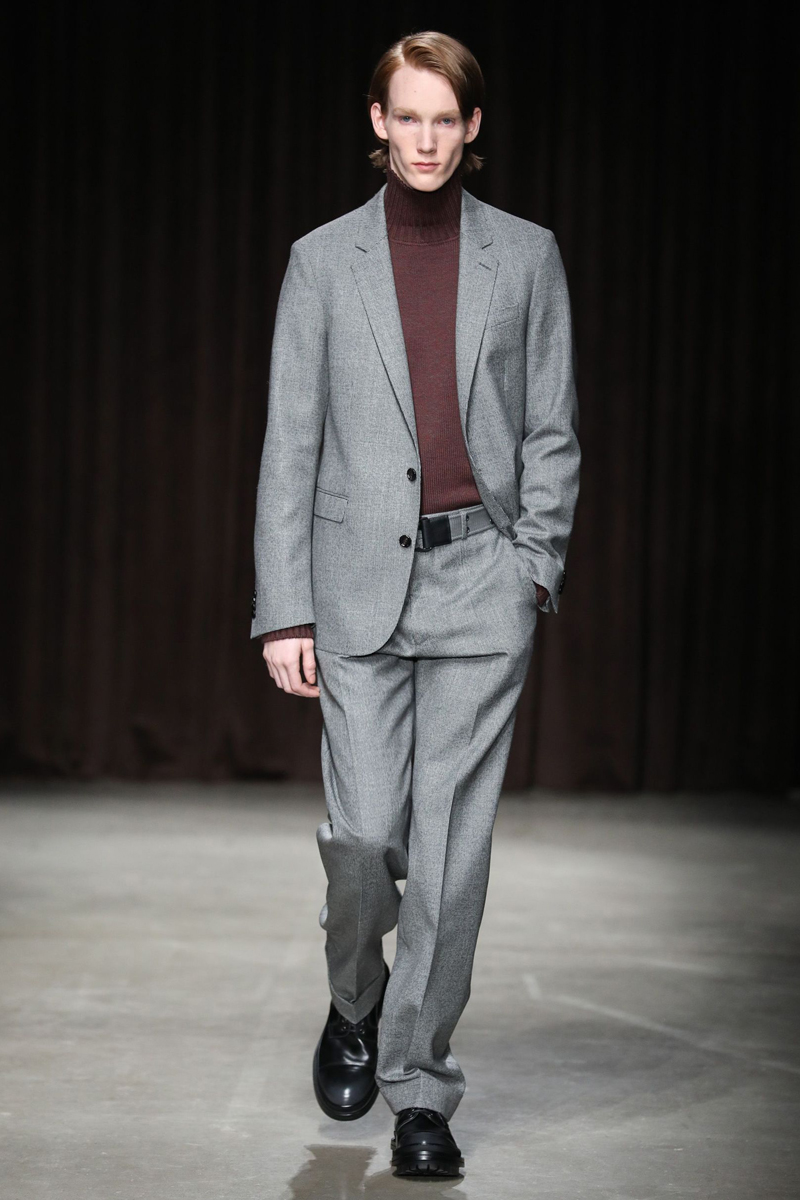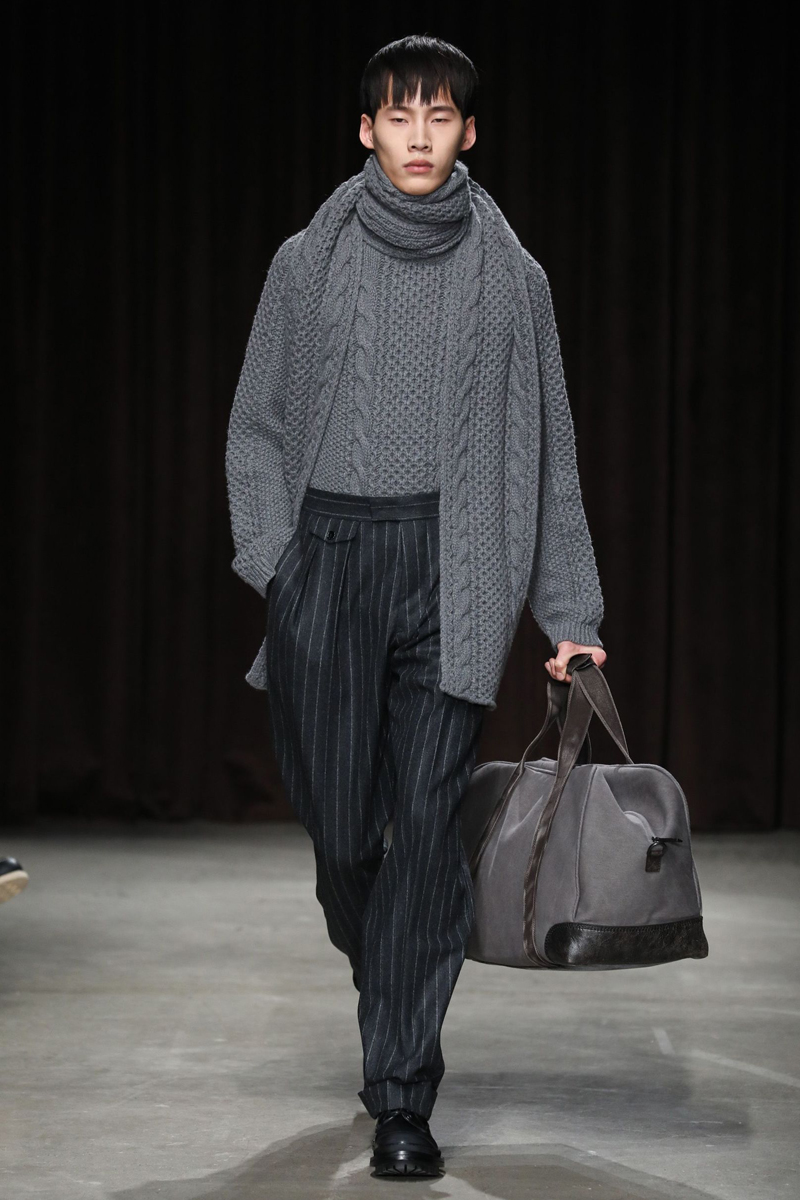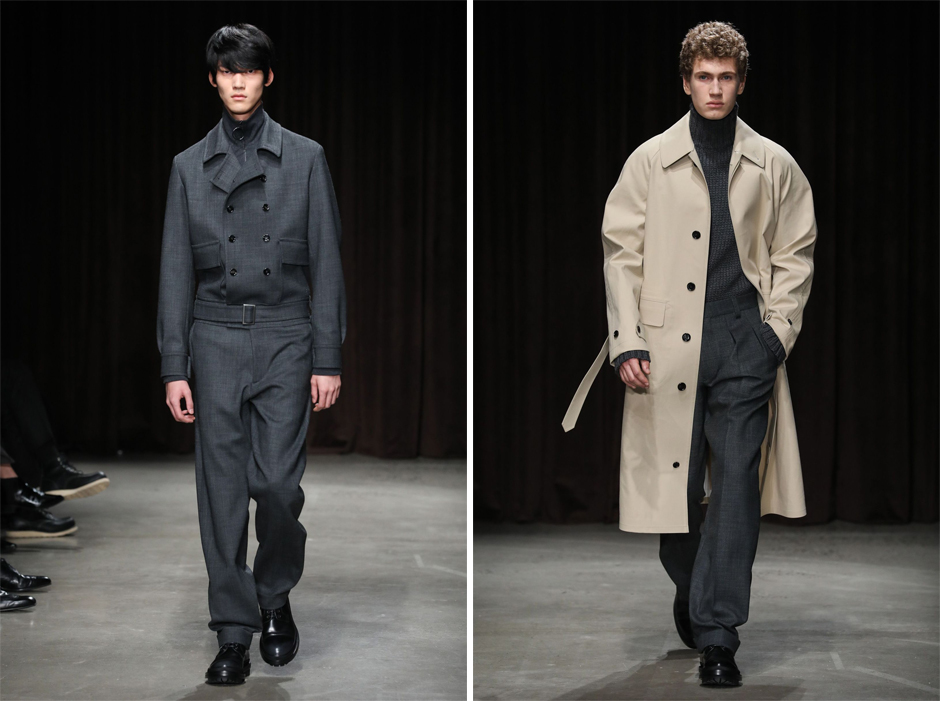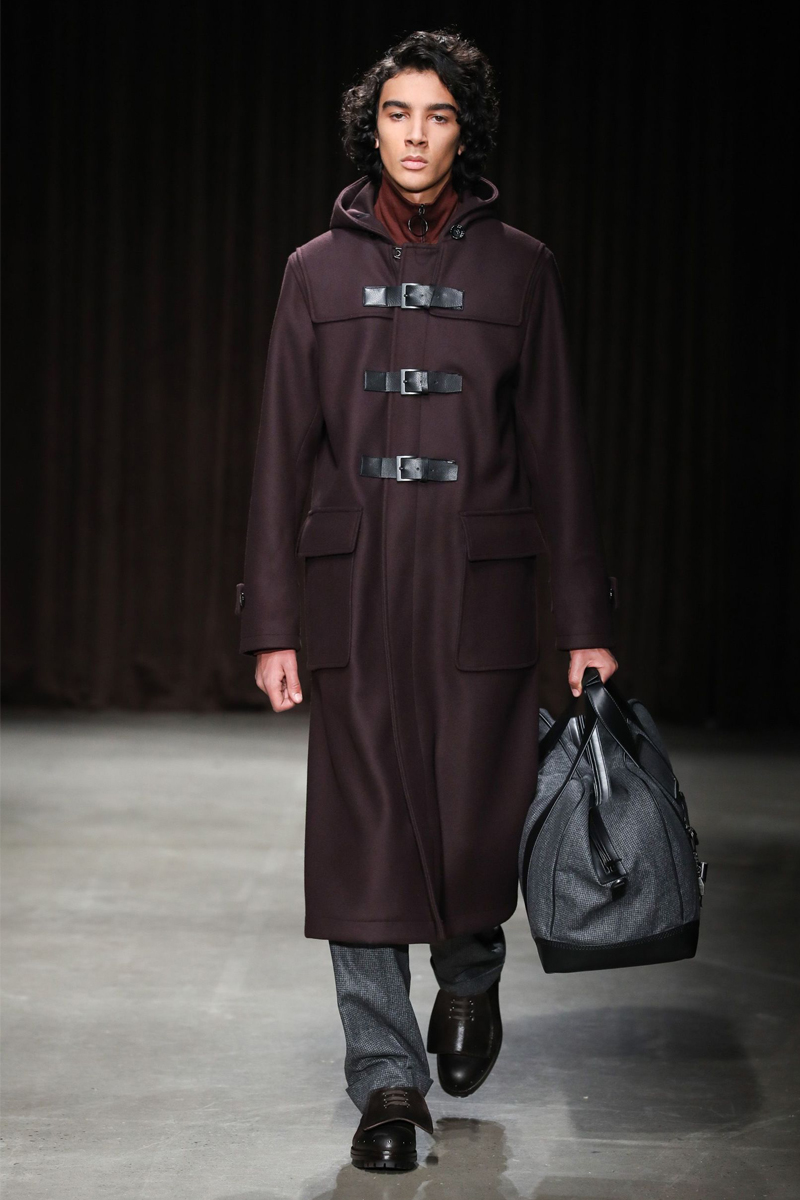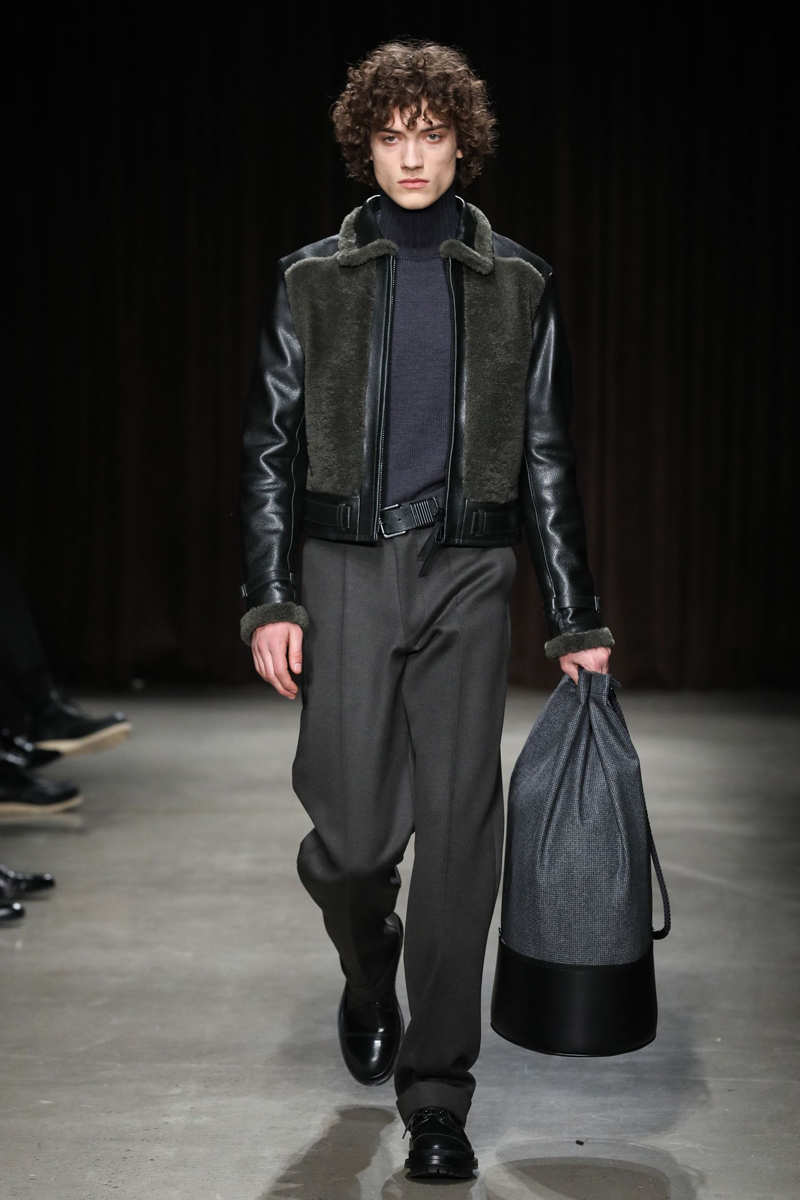 You can see all the looks in action in the below runway show video.
Till next time, stay dapper gents.
Robbie – Dapper Lounge