London Fashion Week Men's wrapped up this week for another year, which also celebrated its 5th Anniversary showcasing some of Britain's best men's fashion with the presentation of Spring Sumer 2018 collections. Dylan Jones, Chair of LFWM and Editor-In-Chief of British GQ said 'The fifth anniversary of London Fashion Week Men's has been as surprising as it has been exhausting. With over 100 events, runway shows, presentations, installations, cocktail parties, dinners and full-on raves, #LFWM once again proved that London has more stamina that any other fashion capital. As for the shows, they have been extraordinary, from the psychedelic to the formal, from Charles Jeffrey and MAN to the best of Savile Row, and from Dunhill and Richard James to Vivienne Westwood. There really is no place like London.'
With five days of shows and events, I thought I'd filter through and share what I though a where a few stand out collections with the Top 5 presentations and runway shows from #LFWM.
JOHN SMEDLEY
Kicking off with John Smedley's collection which was one show that caught me eye as I was skimming through instagram each day of the shows. Held at St James in London, the brand best know for luxurious knitwear, saw a collection filled with a fantastic use of graphic prints with an oriental vibe that took the form of trousers, tee's and suiting. With classic tailored trousers and jackets yet a smart casual stride to the range, a bold and vibrant injection of colour with citrus yellows and cobalt blues helped the collection pop.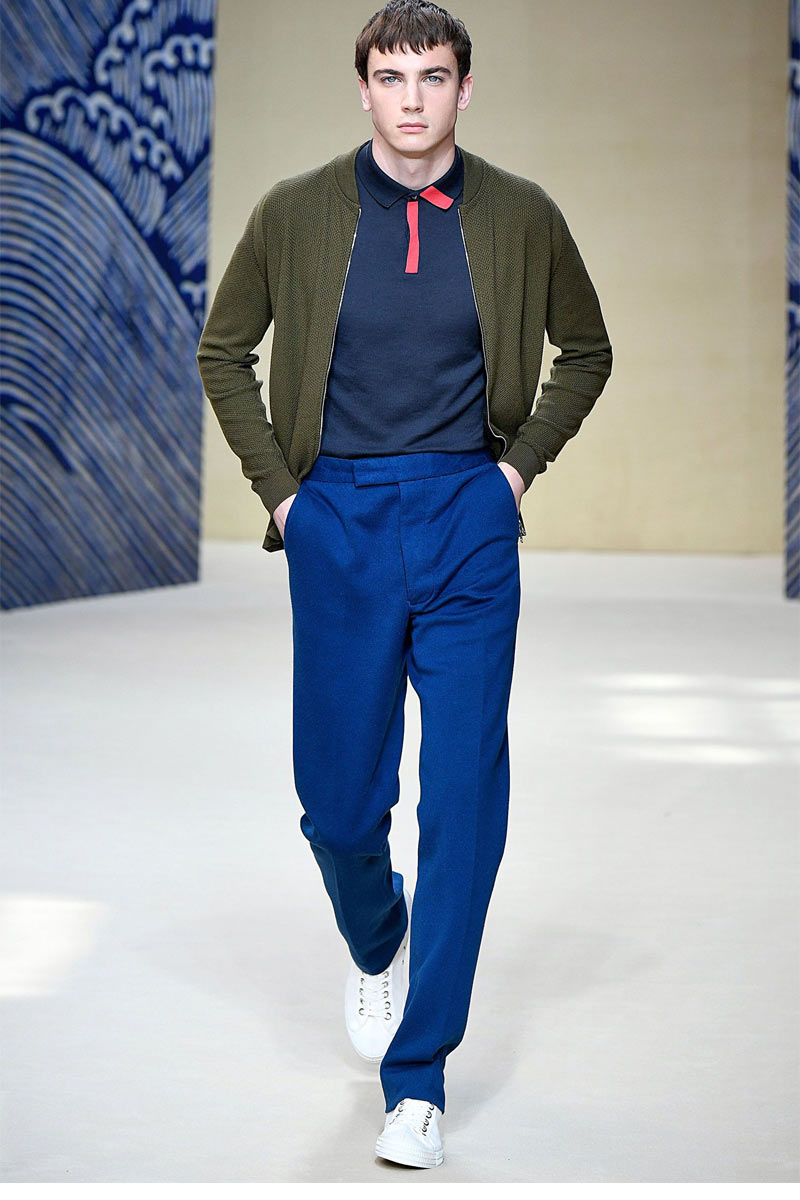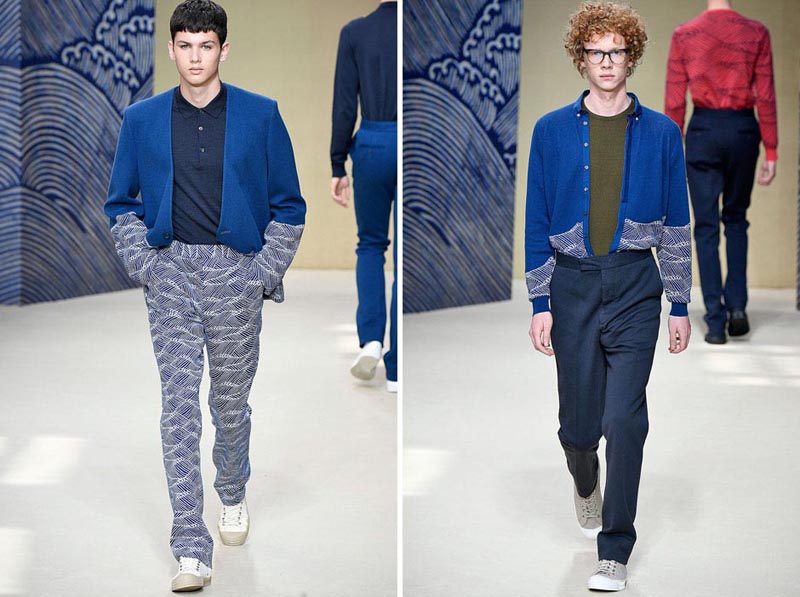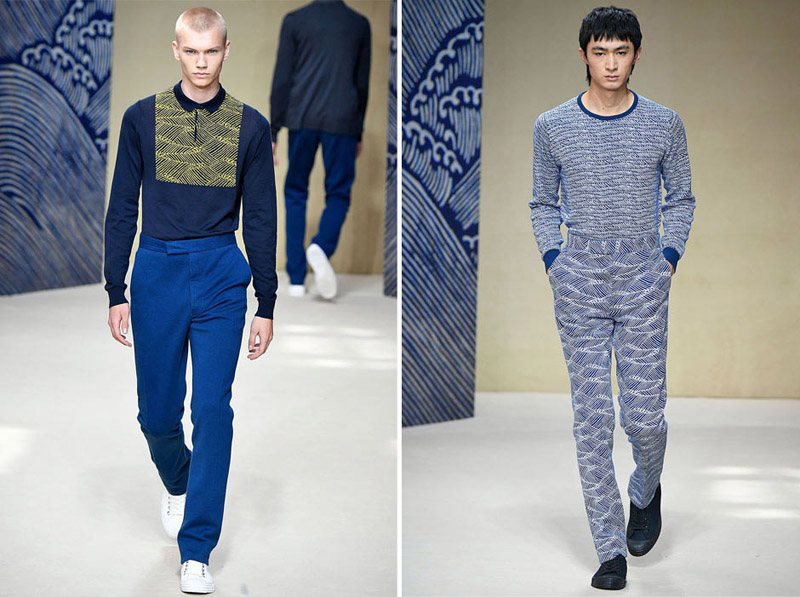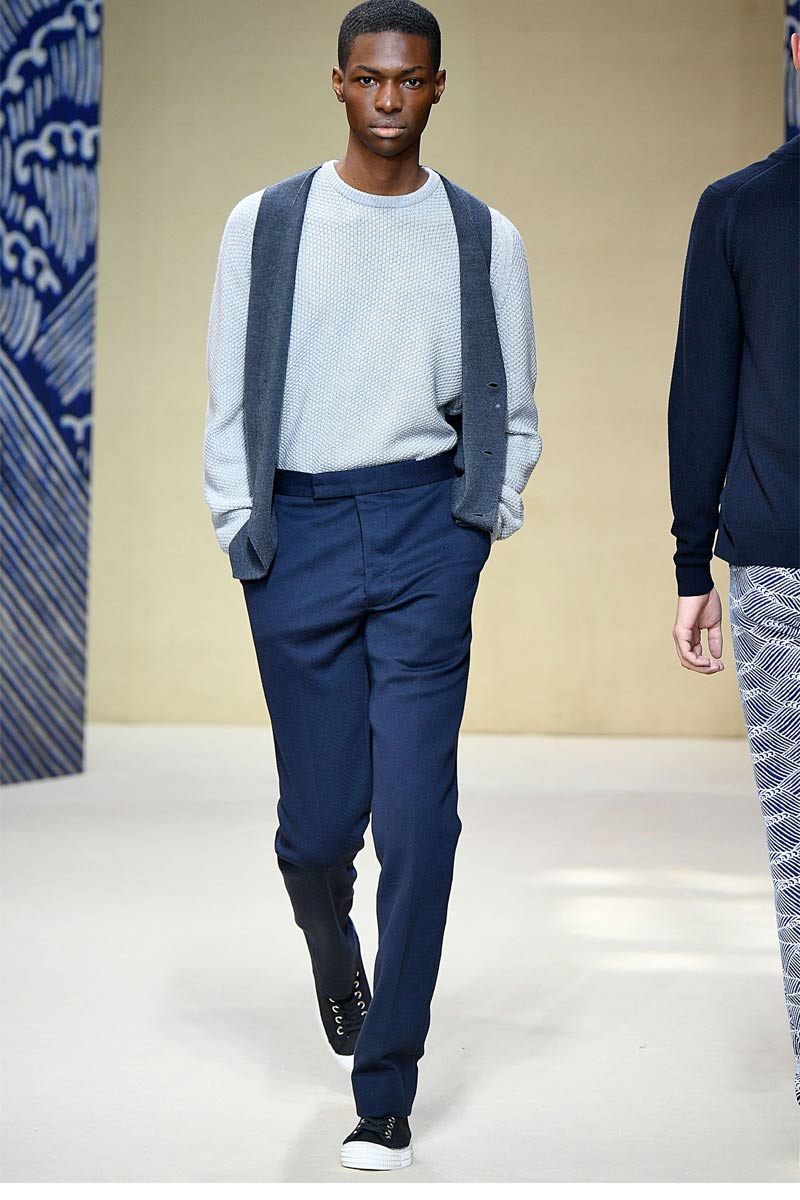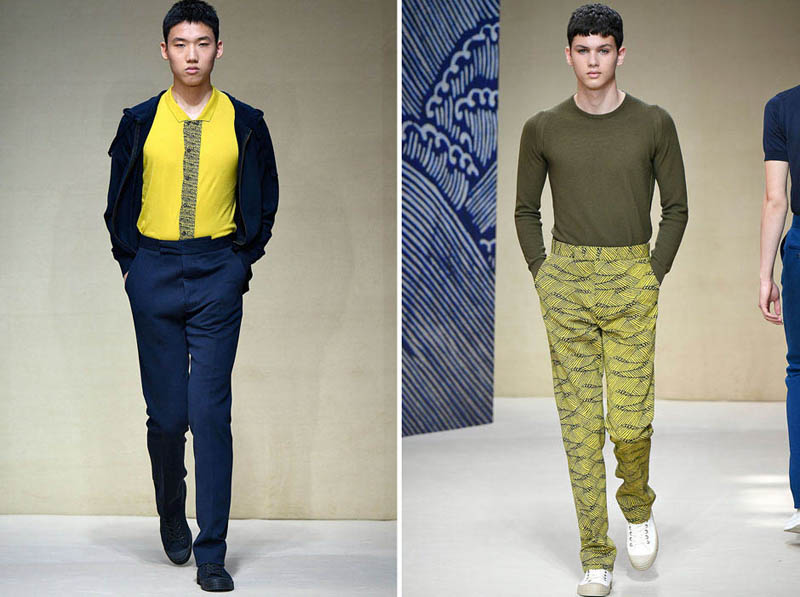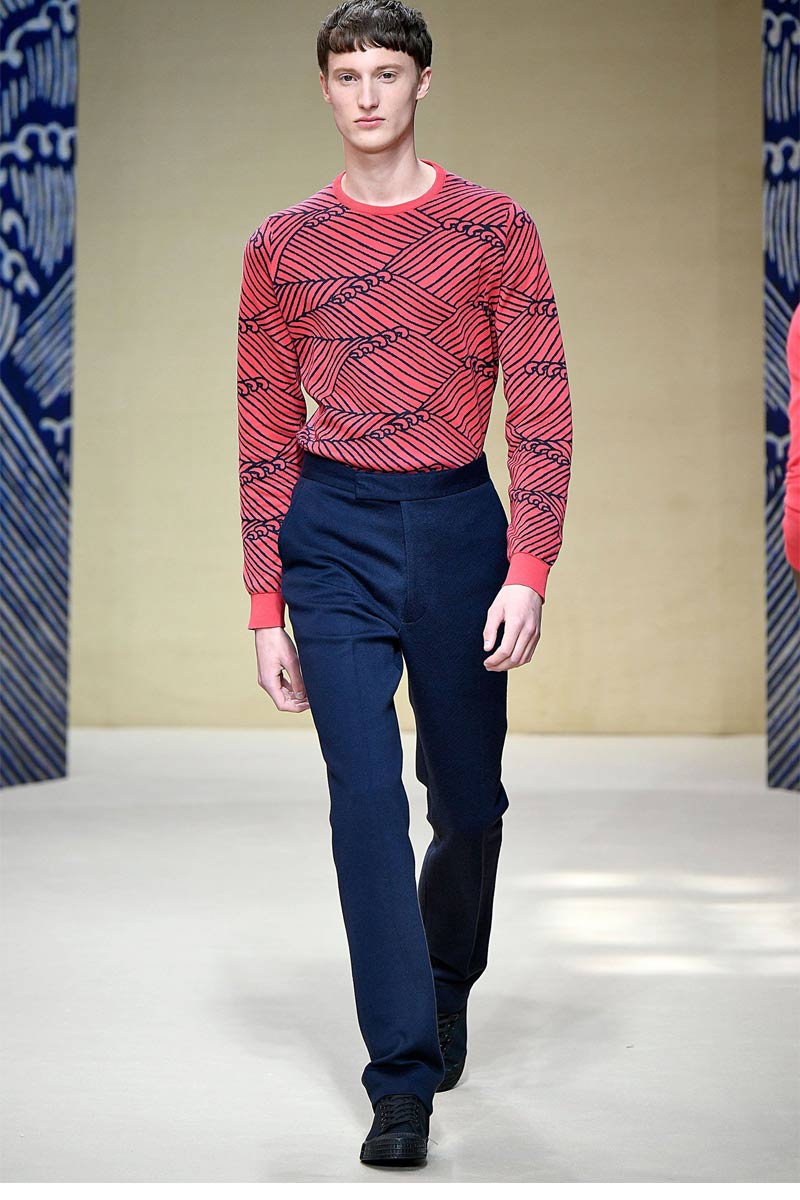 DUNHILL
British tailoring brand Alfred Dunhill has a new creative director at the helm, Mark Weston, who was the former Senior Vice President of menswear at Burberry. Unveiling his first collection for Dunhill choosing a presentation over a runway show, pieces included classic suiting with dinner jackets sporting velvet fabrication and stain lapel trims, standing along side fur collar navy lightweight coats and quilted outerwear. Field and bomber jackets added a youthful edge to the traditional brand, while a neutral colour palette of stone, khaki and soft blush rounded out the range.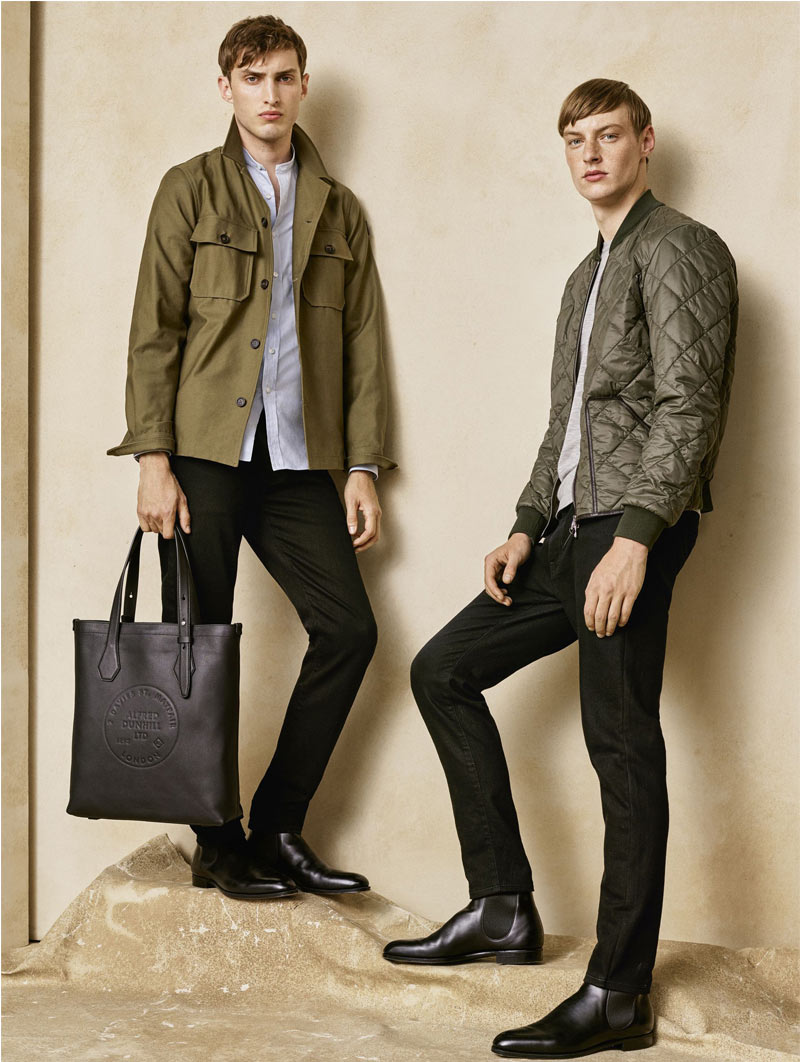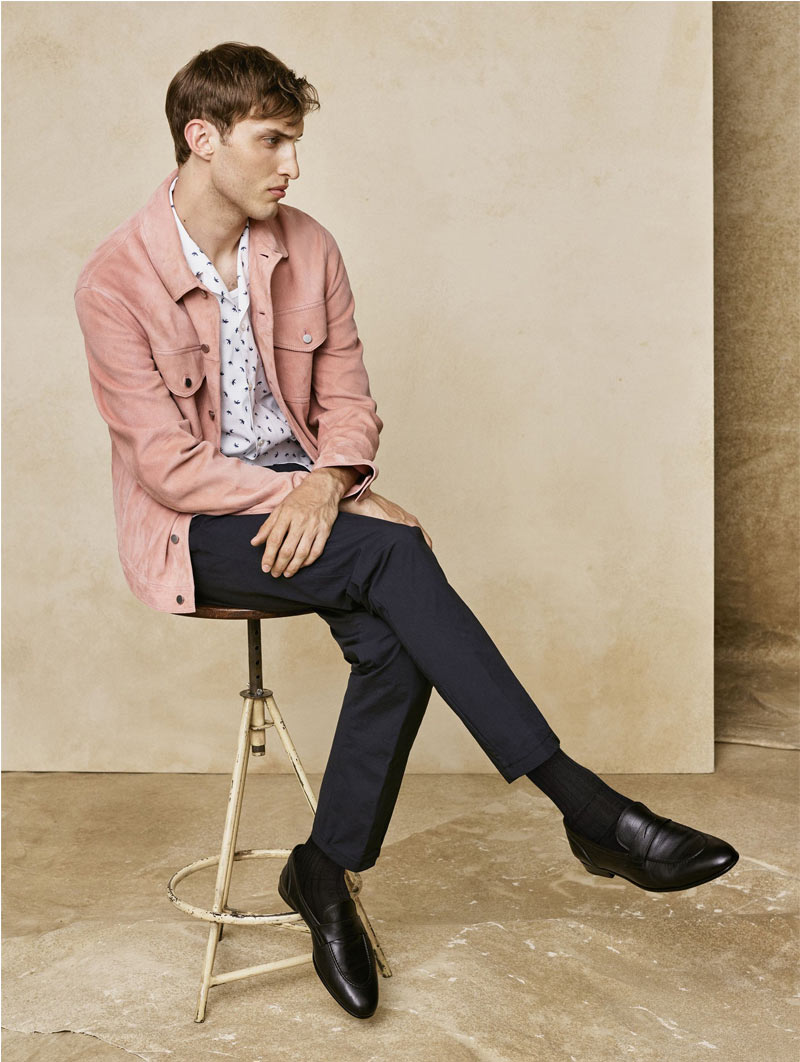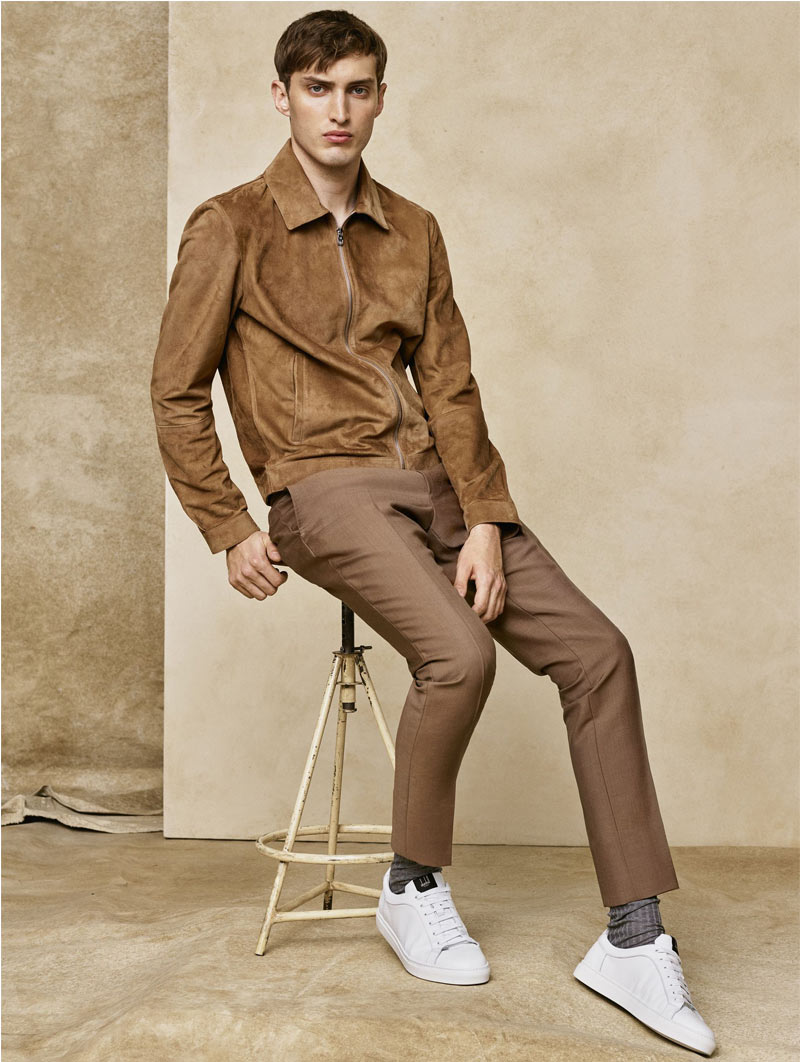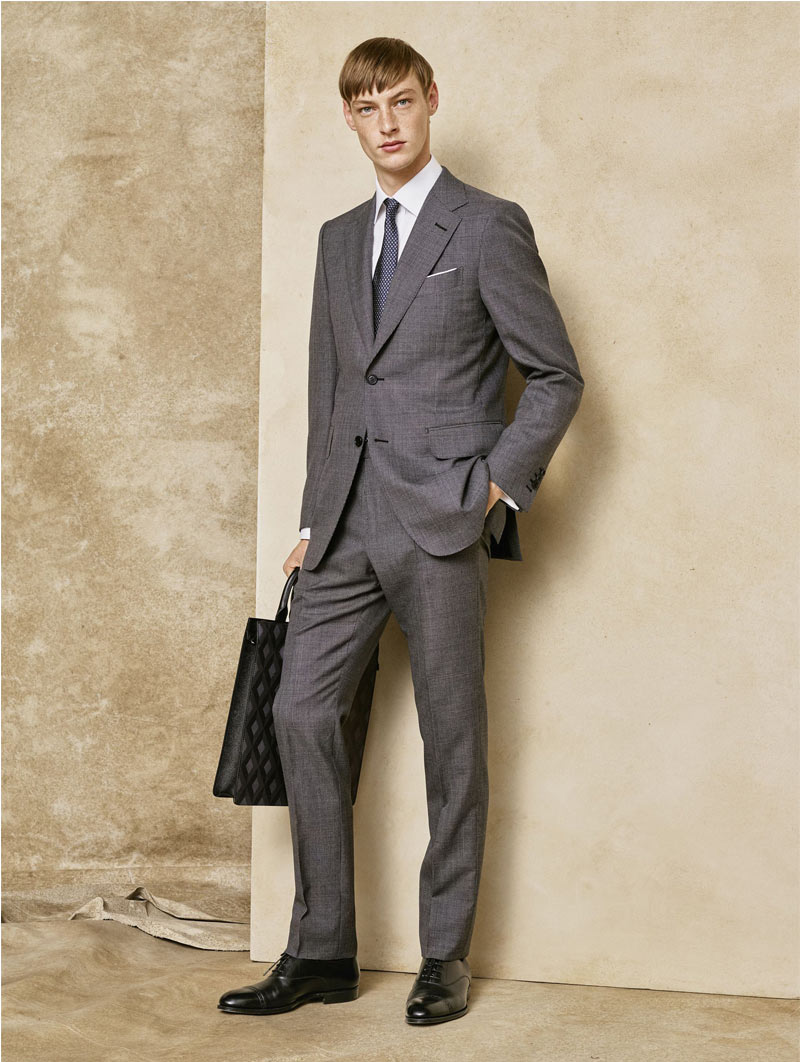 OLIVER SPENCER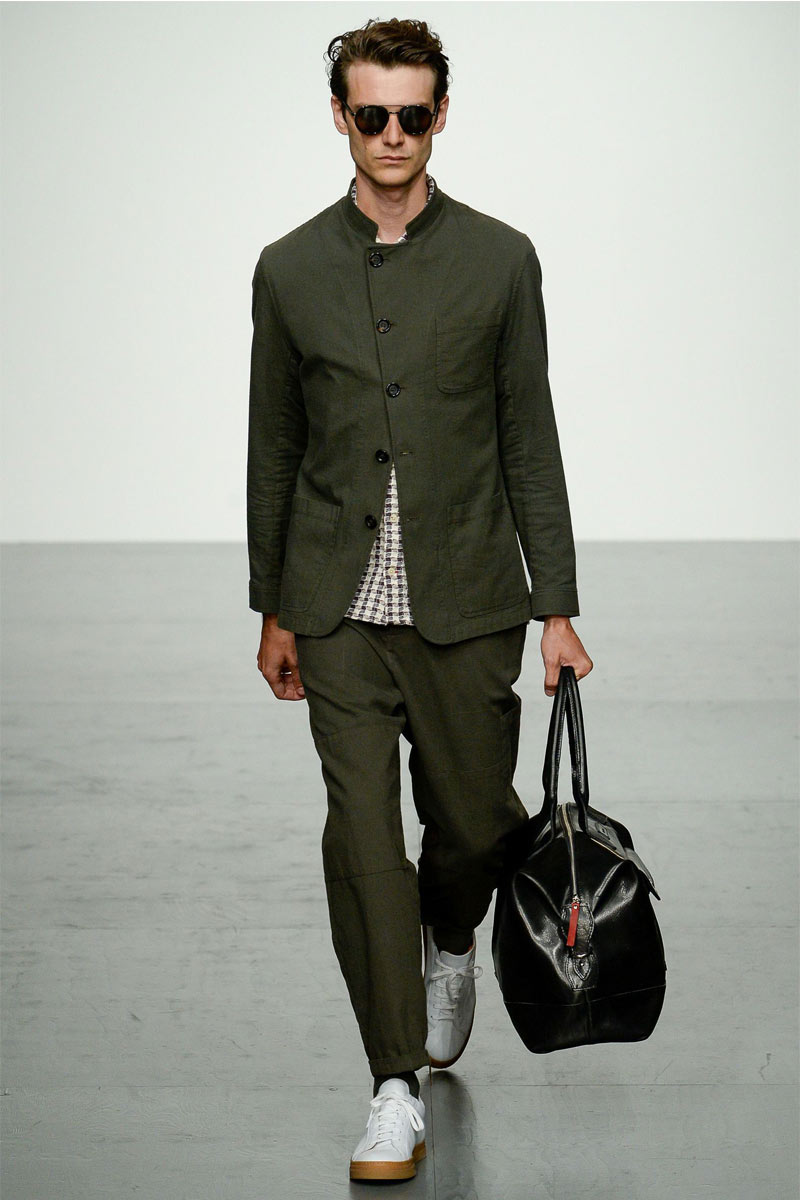 Oliver Spencer's last winter collection I thought boasted a very wearable and pretty cool collection, so I was keen to see what Spring Summer had to offer. Held at The Strand in London, working with tone-on-tone and patter-on-pattern styling, pieces in the range had a real off-duty relaxed vibe. The 'shorts suit' mad an appearance with the jacket eliminating the collar and lapel, checked suiting and bomber jackets in grey hues walked with lightweight textured cotton and linen fabrics.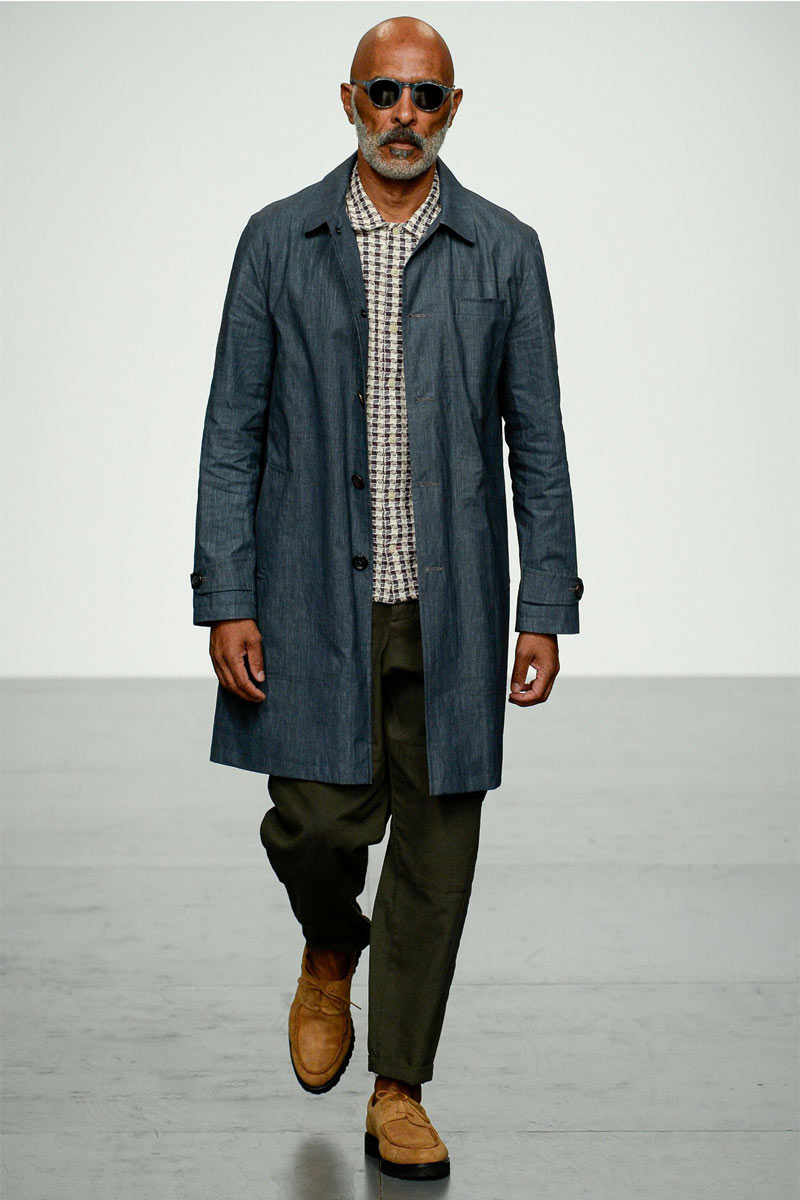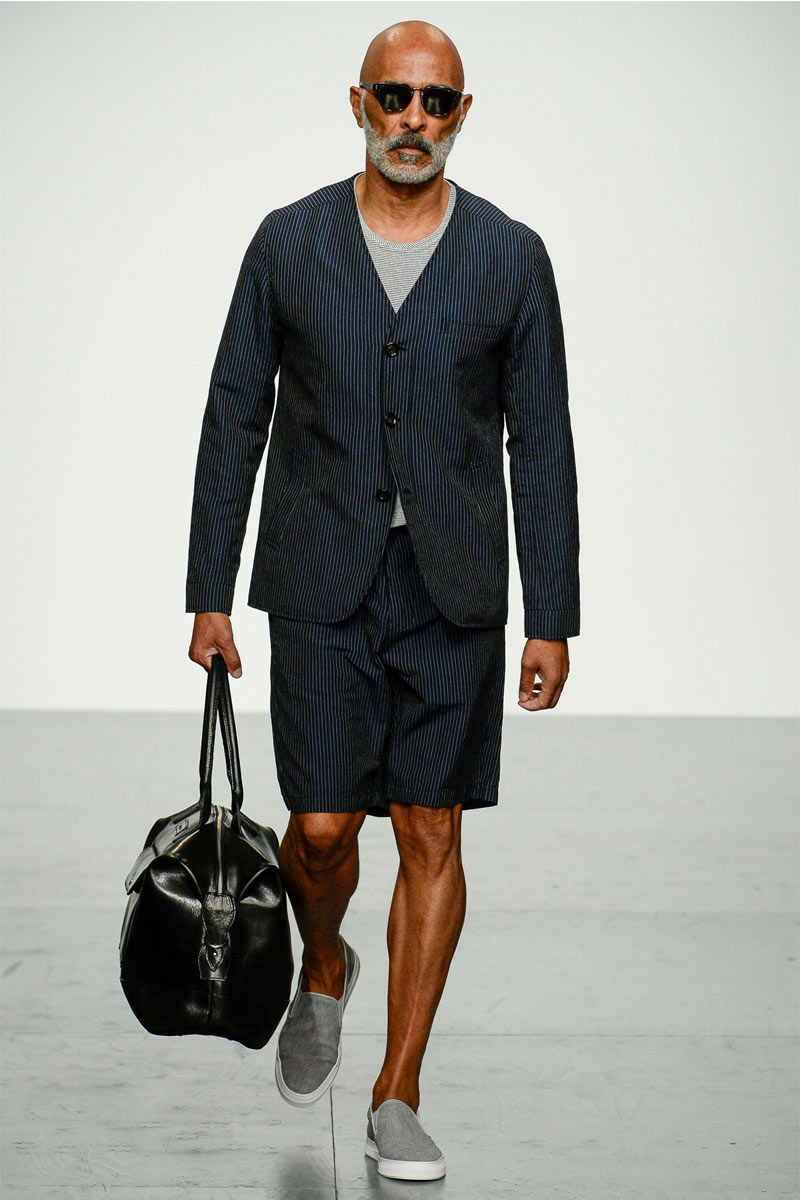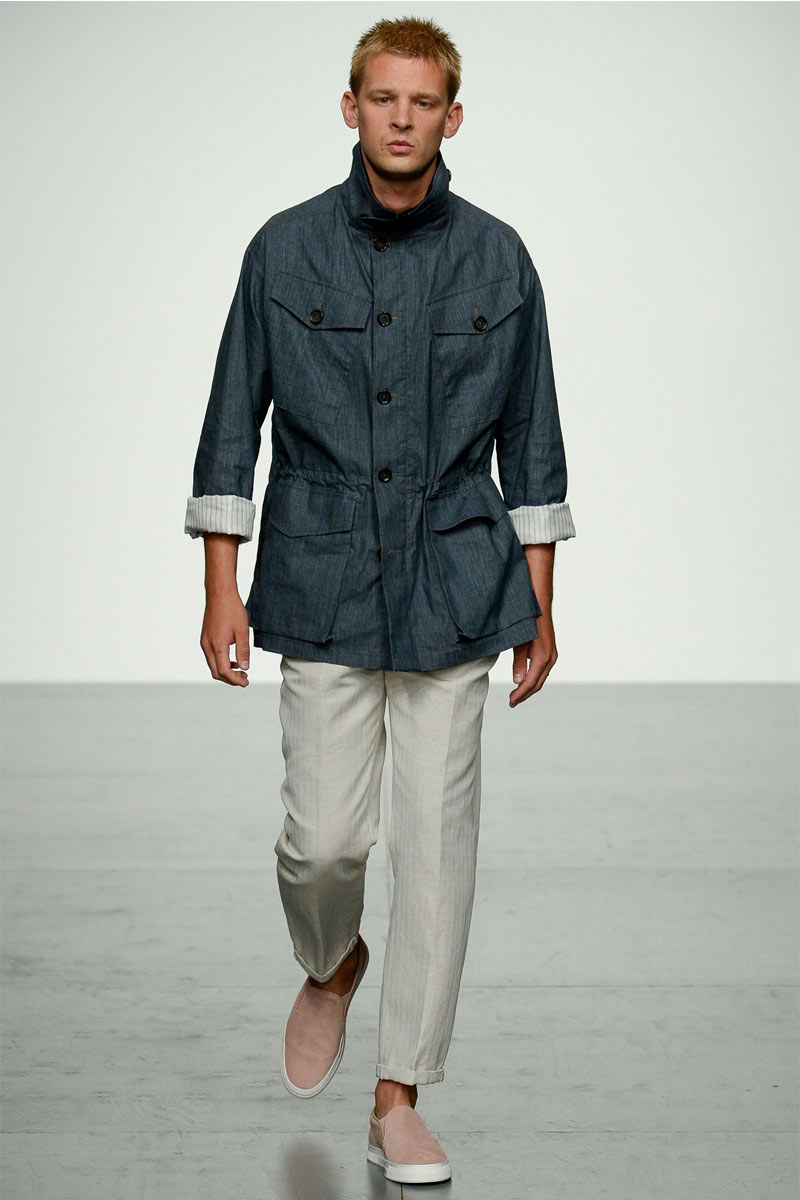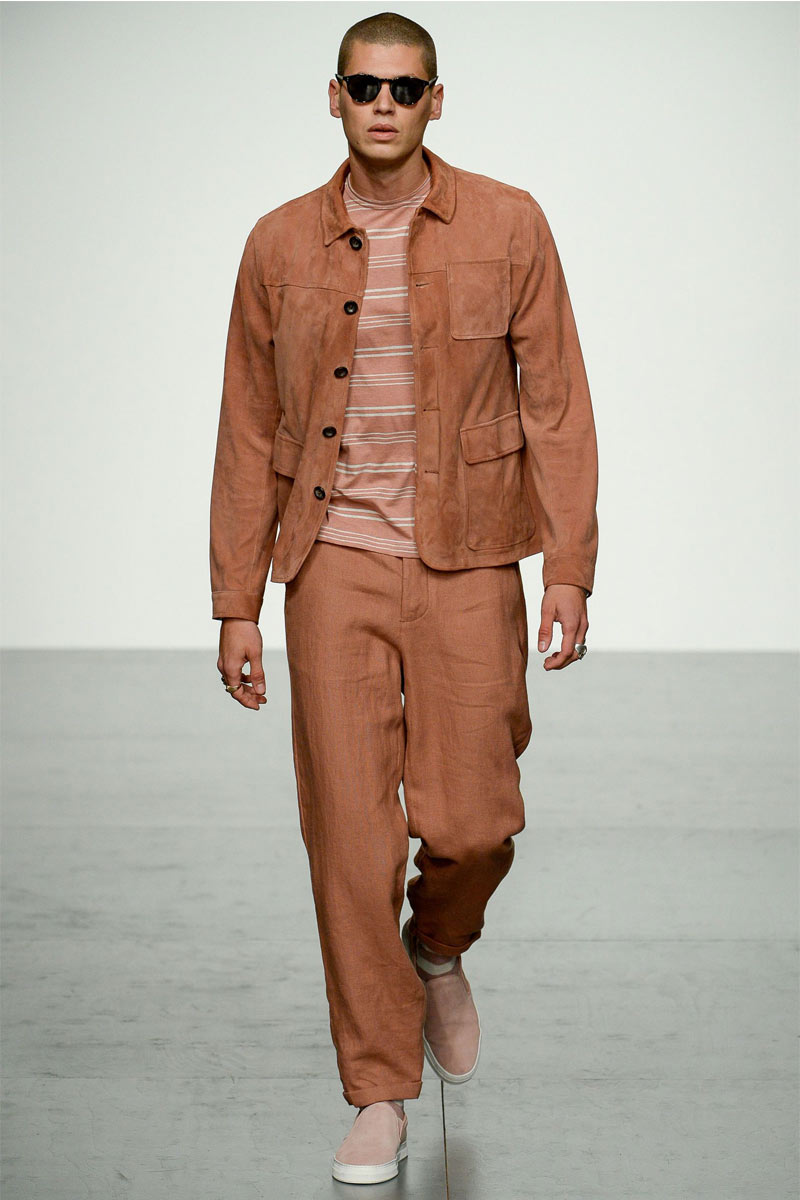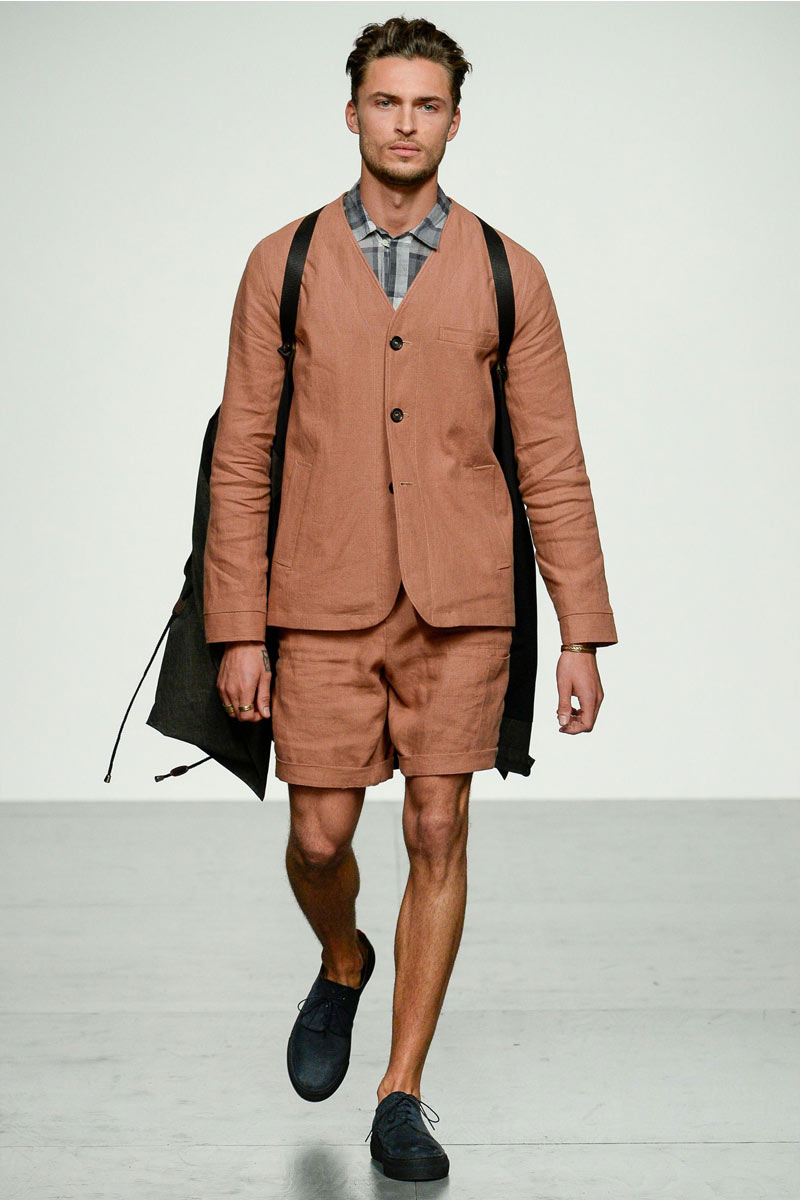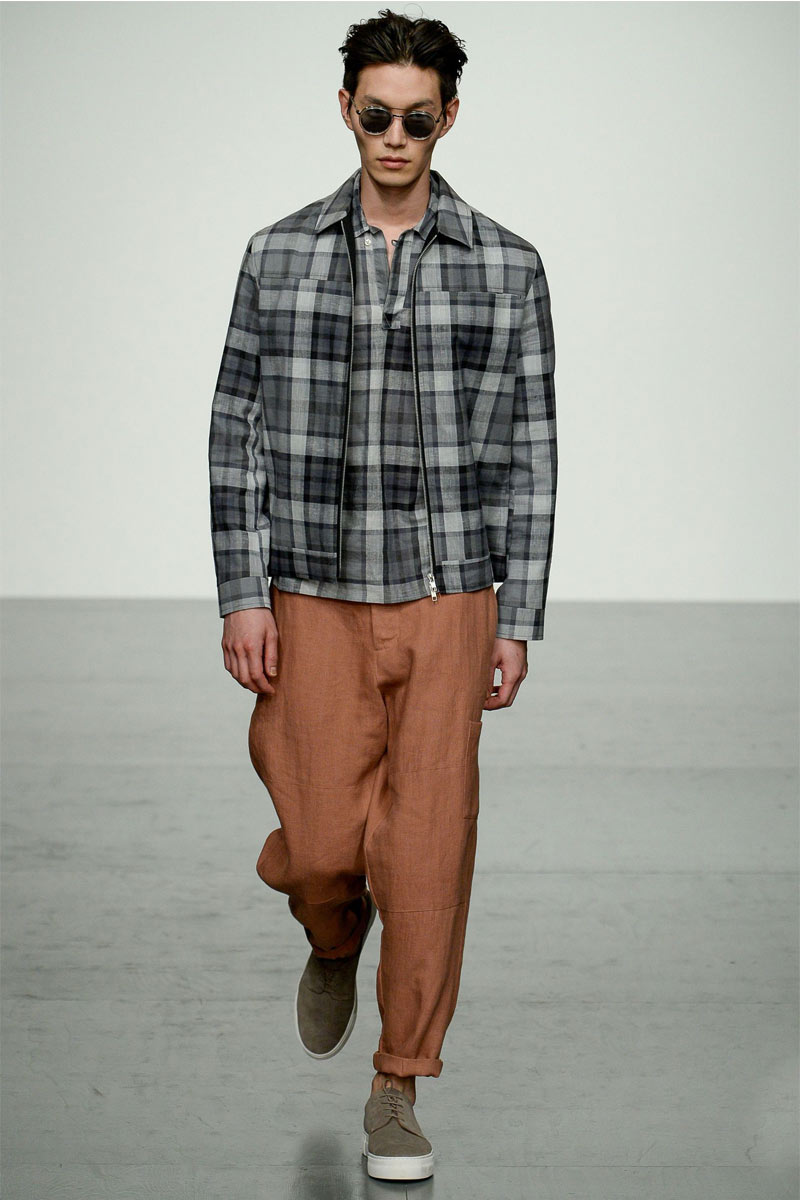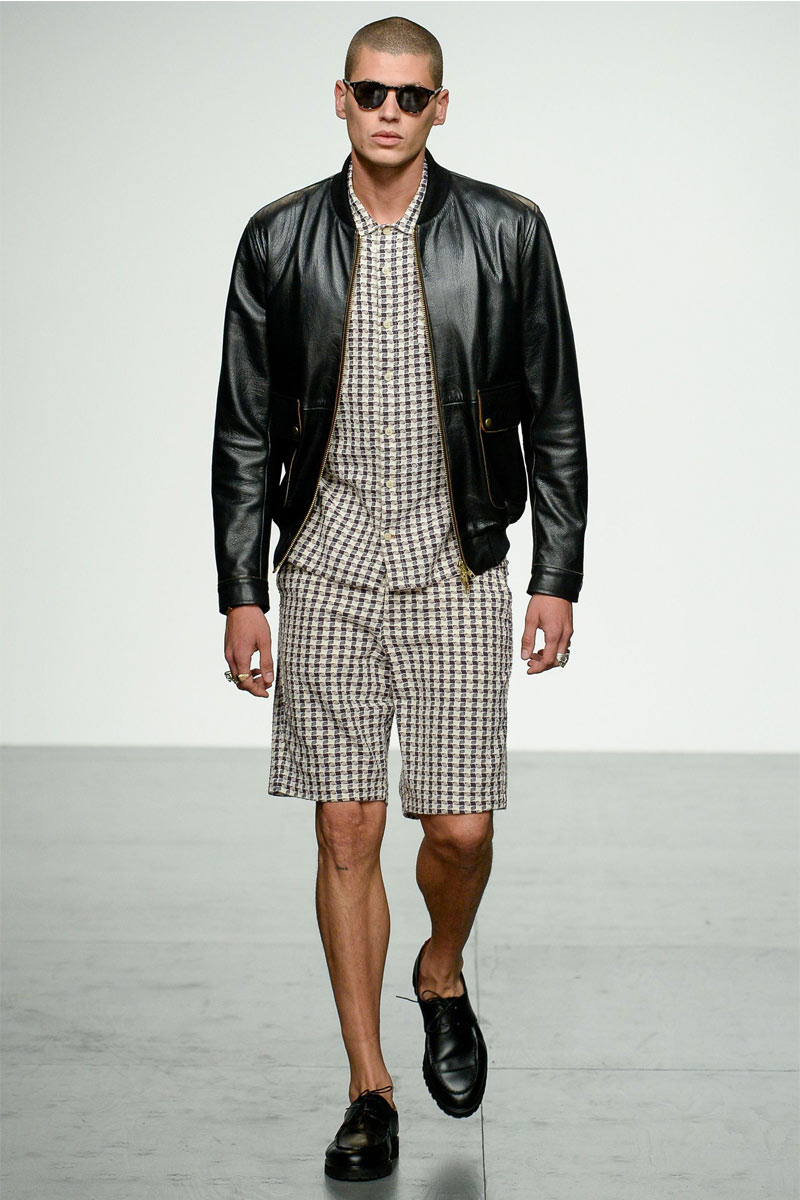 RICHARD JAMES
"Shape and colour are my two strong things." They most certainly were a brilliant and defining element to the collection called SS18 Atlantic for Richard James. The luxury brand has made its mark for its contemporary tailored menswear and among the first of the 'new establishment' tailors on Savile Row.
Held at its Savile Row store, the presentation comprised of pieces using fine wool and silks, linen blends and cotton with designs inspired by the 50's. Double-breasted suiting, pleated trousers, cardigans and bomber jackets in dusty pink, pistachio, mocca, ivory and blue hues made for a very dapper collection.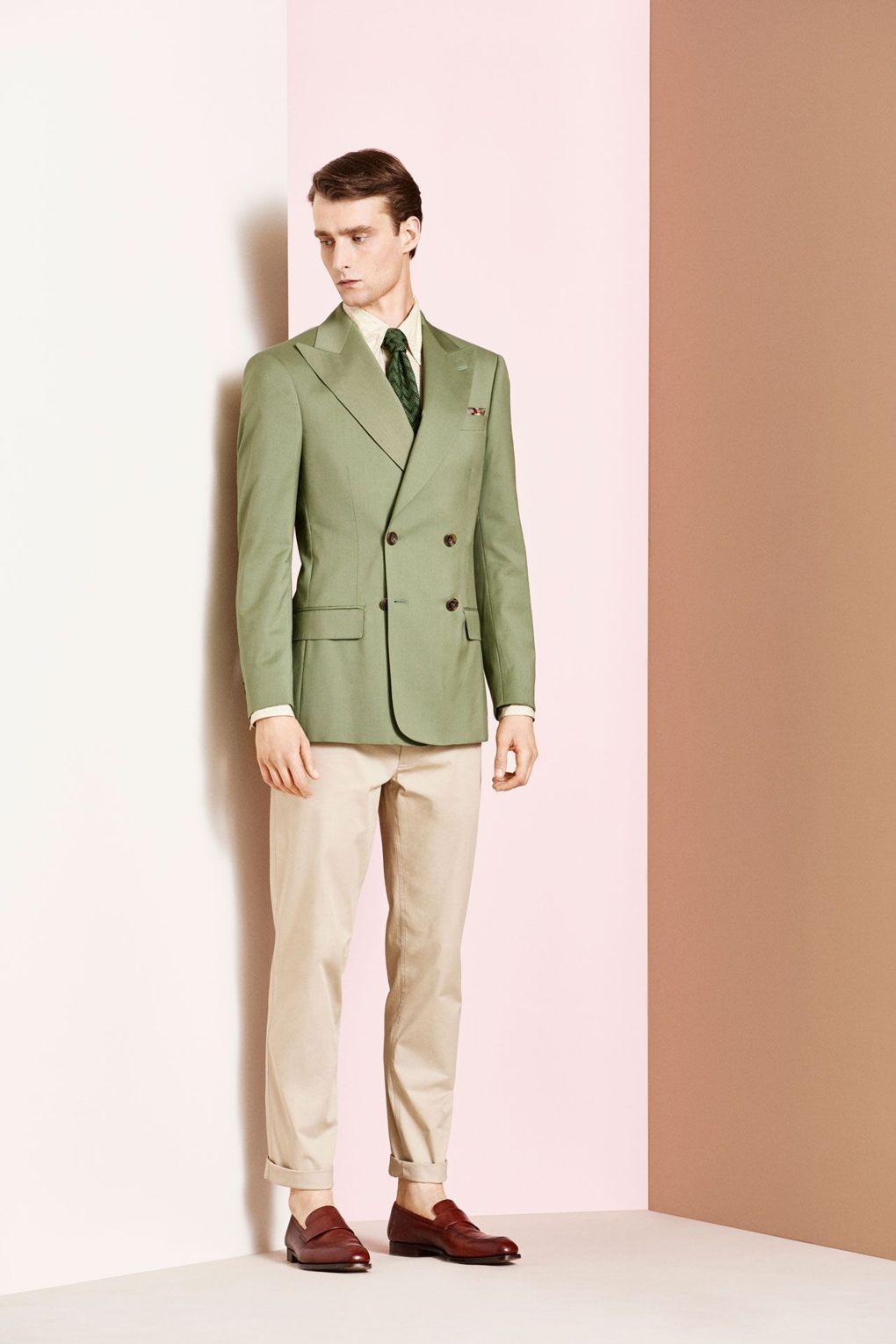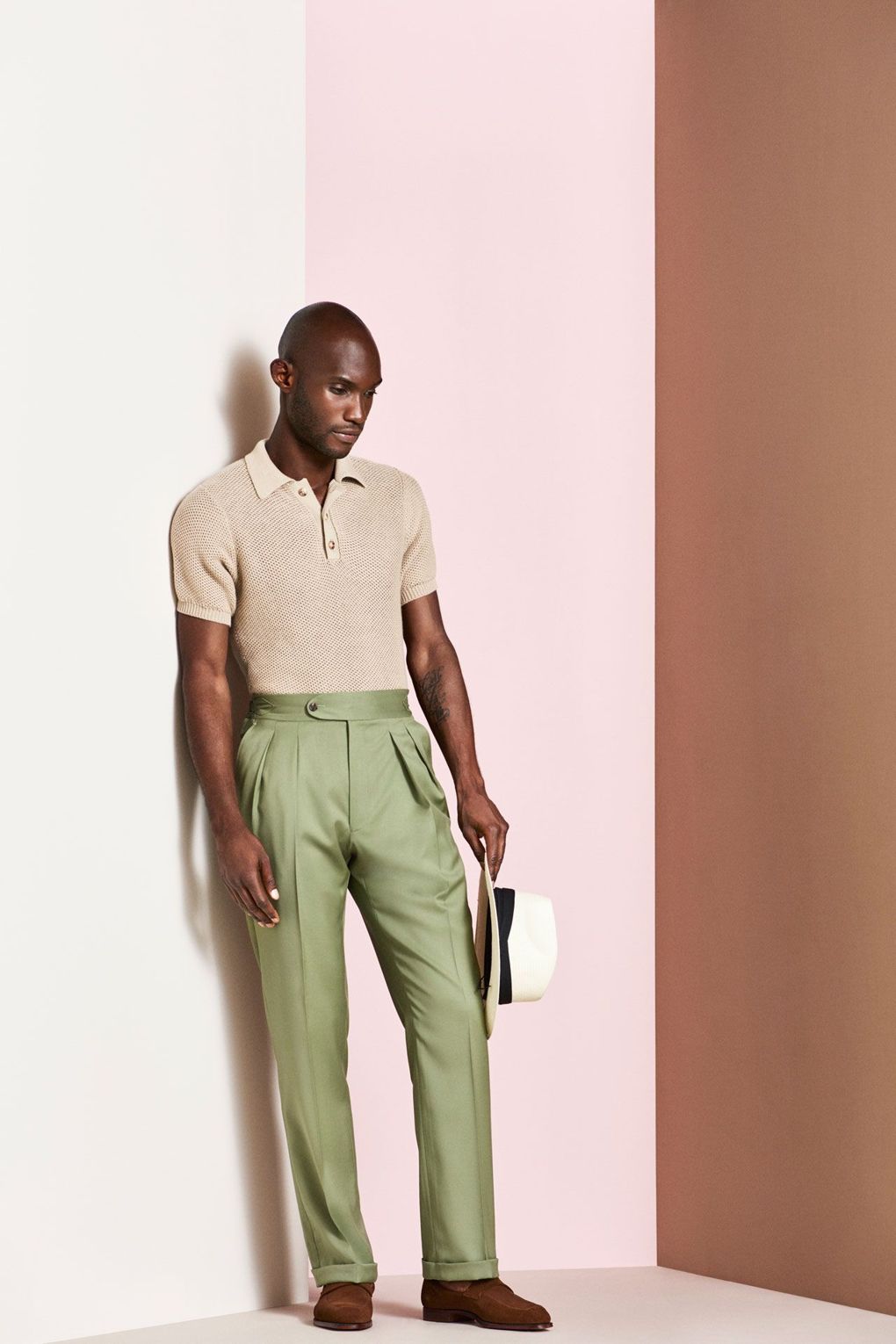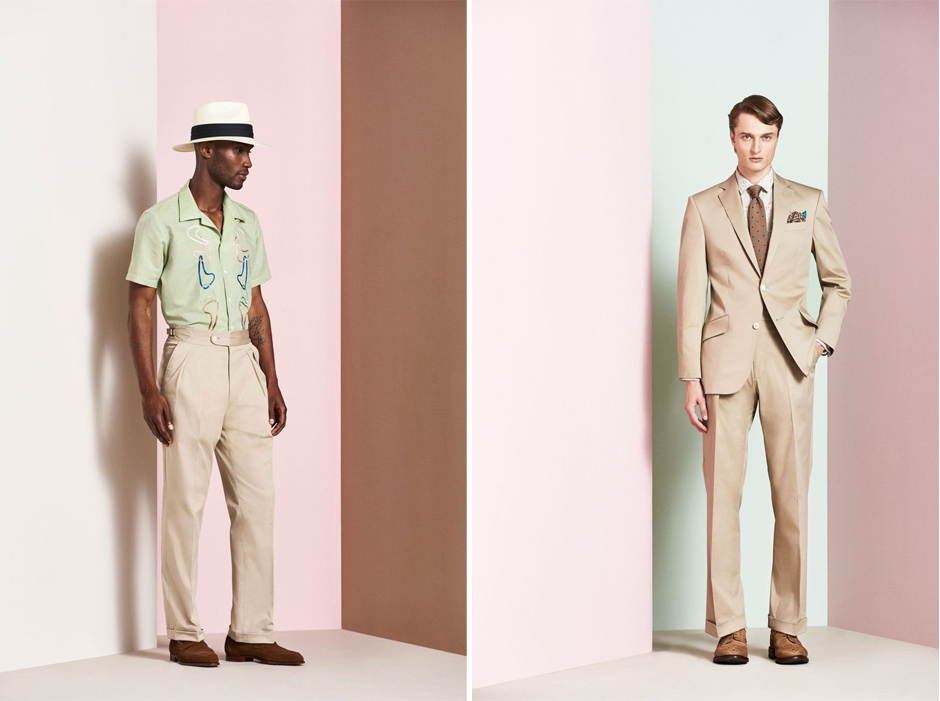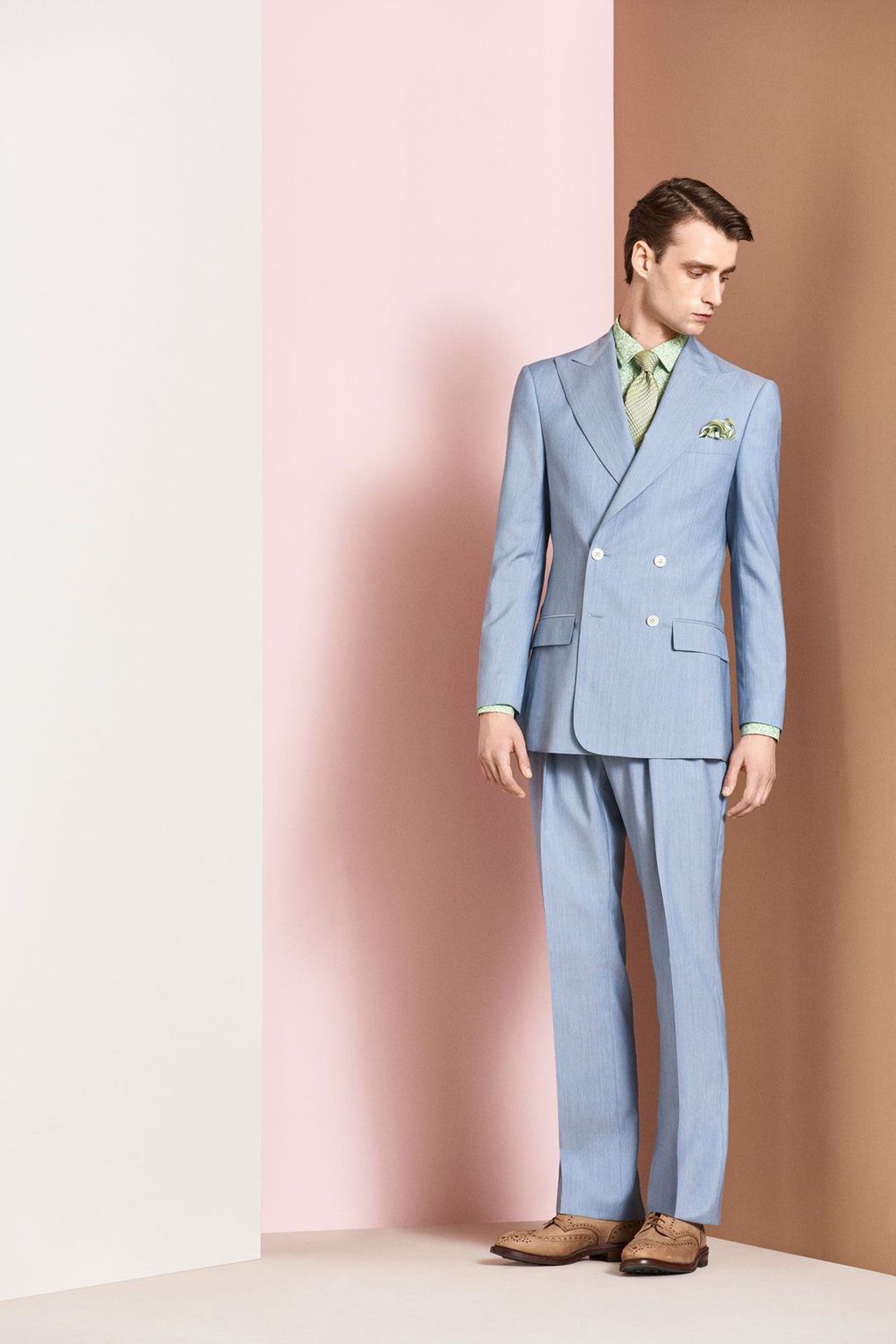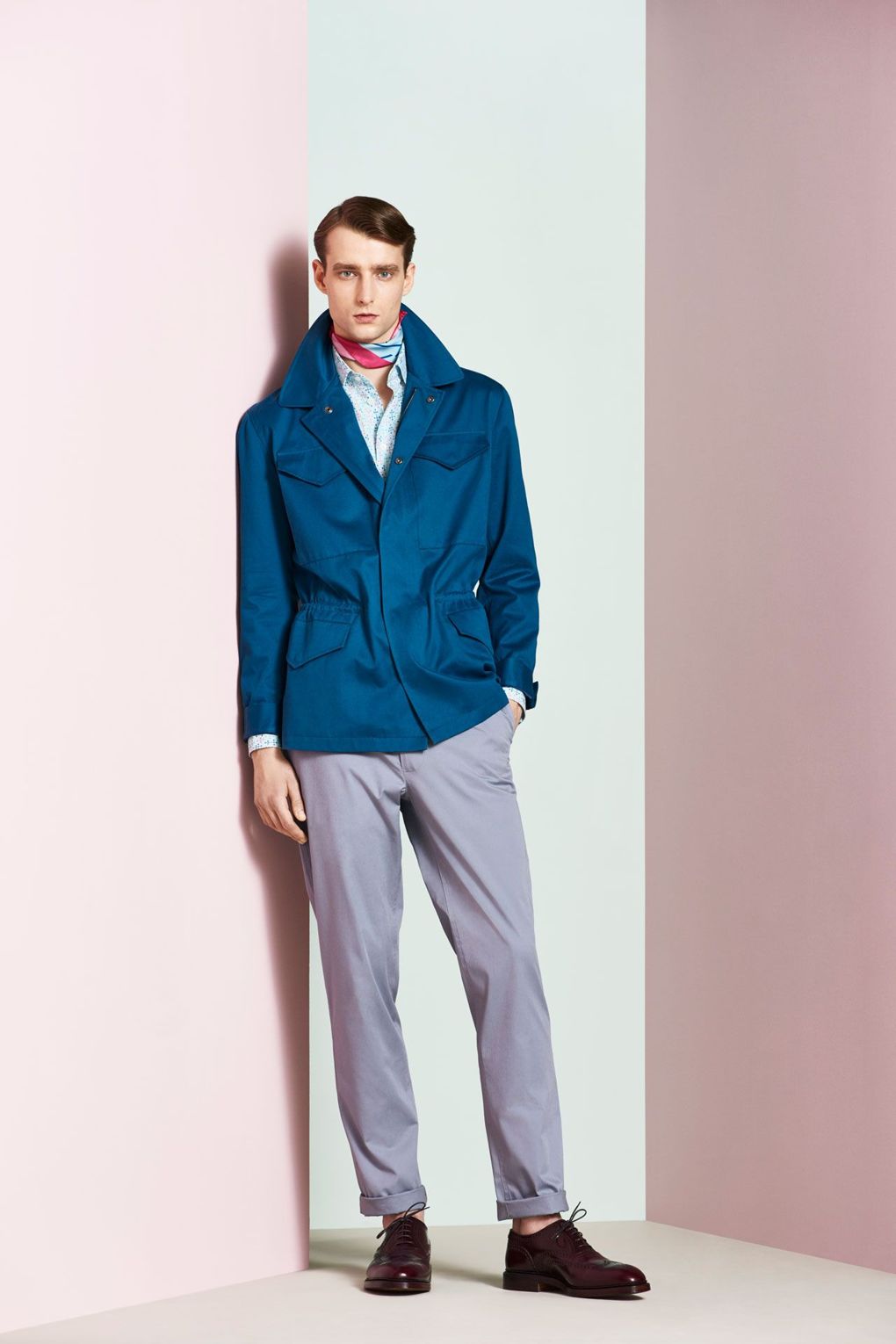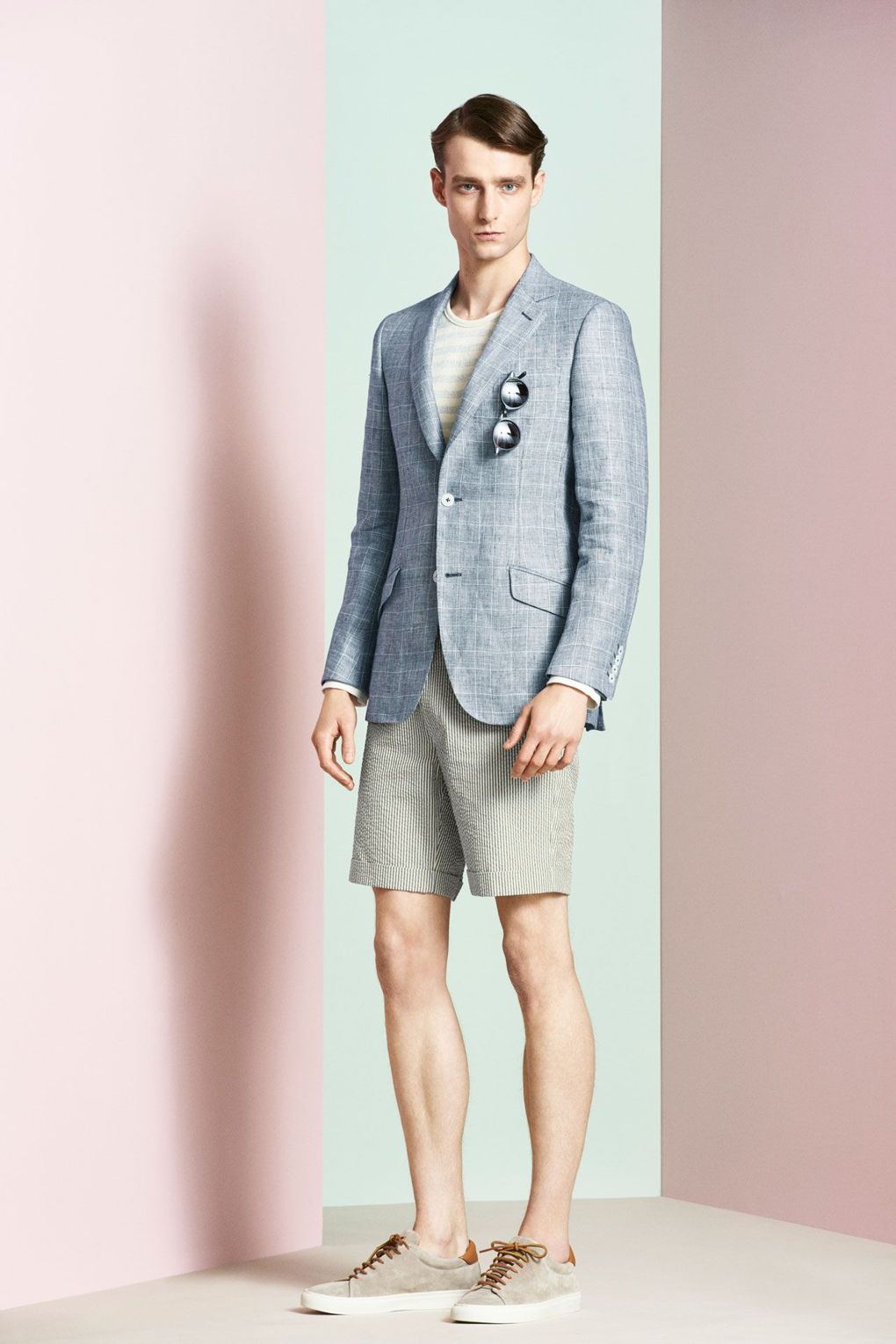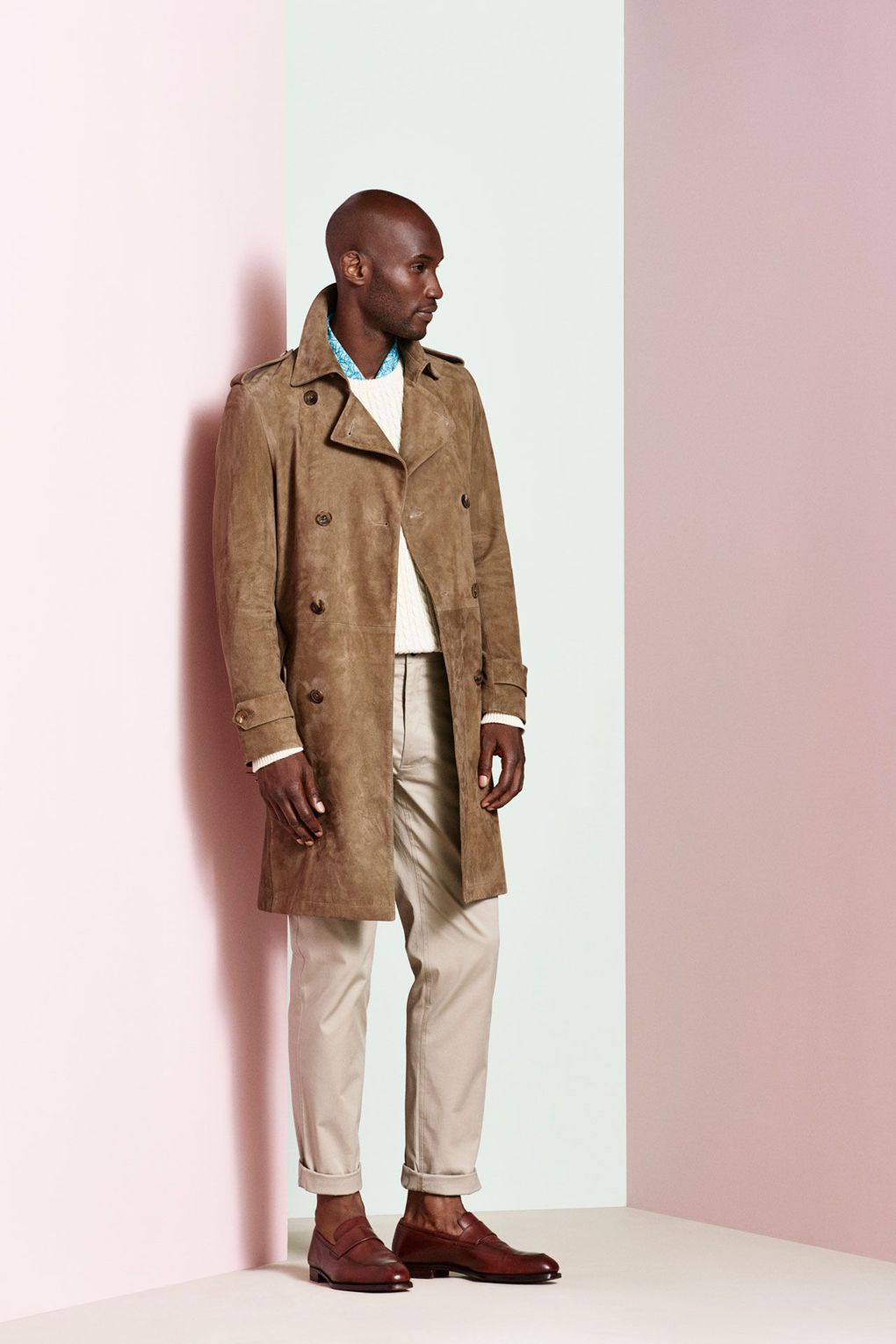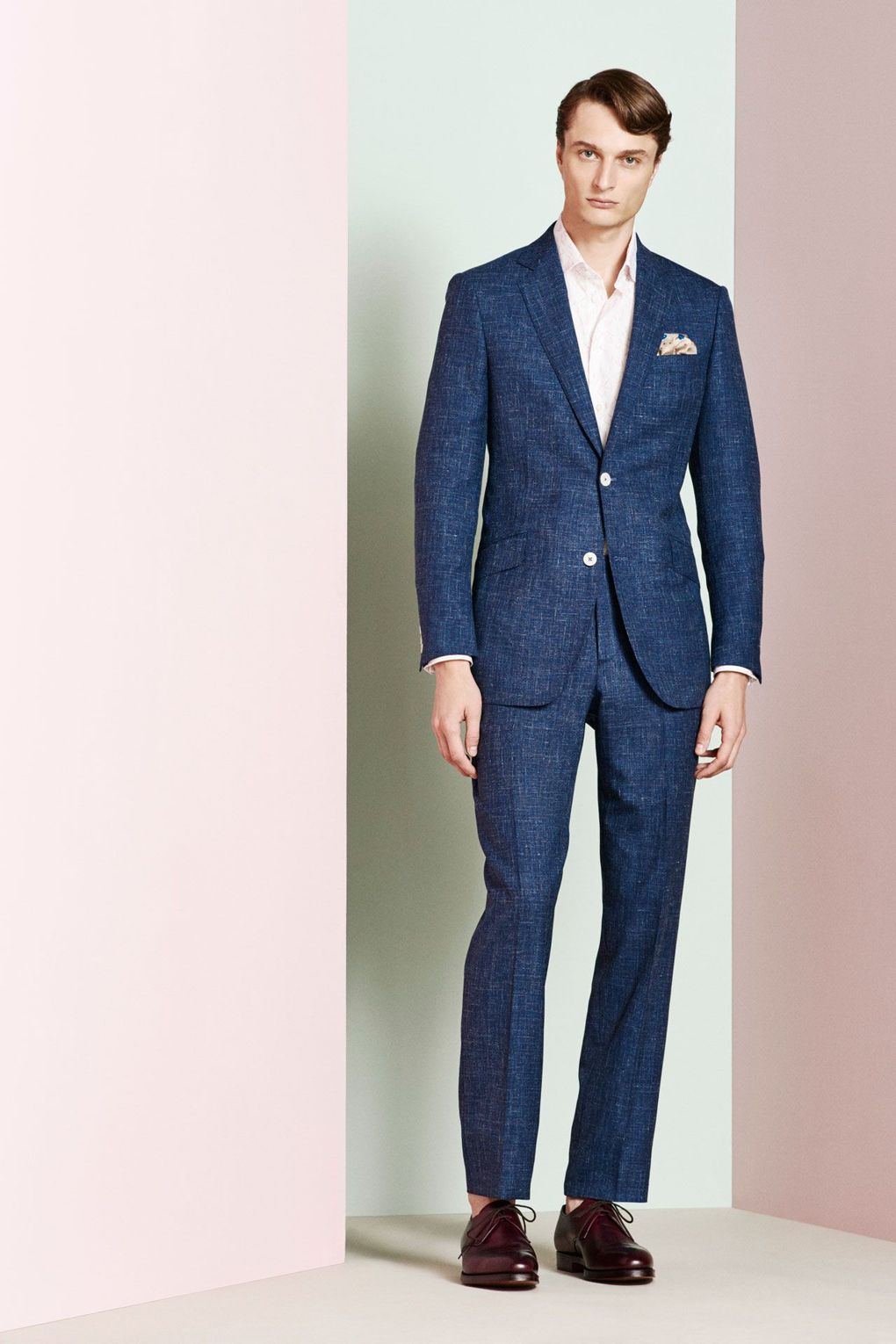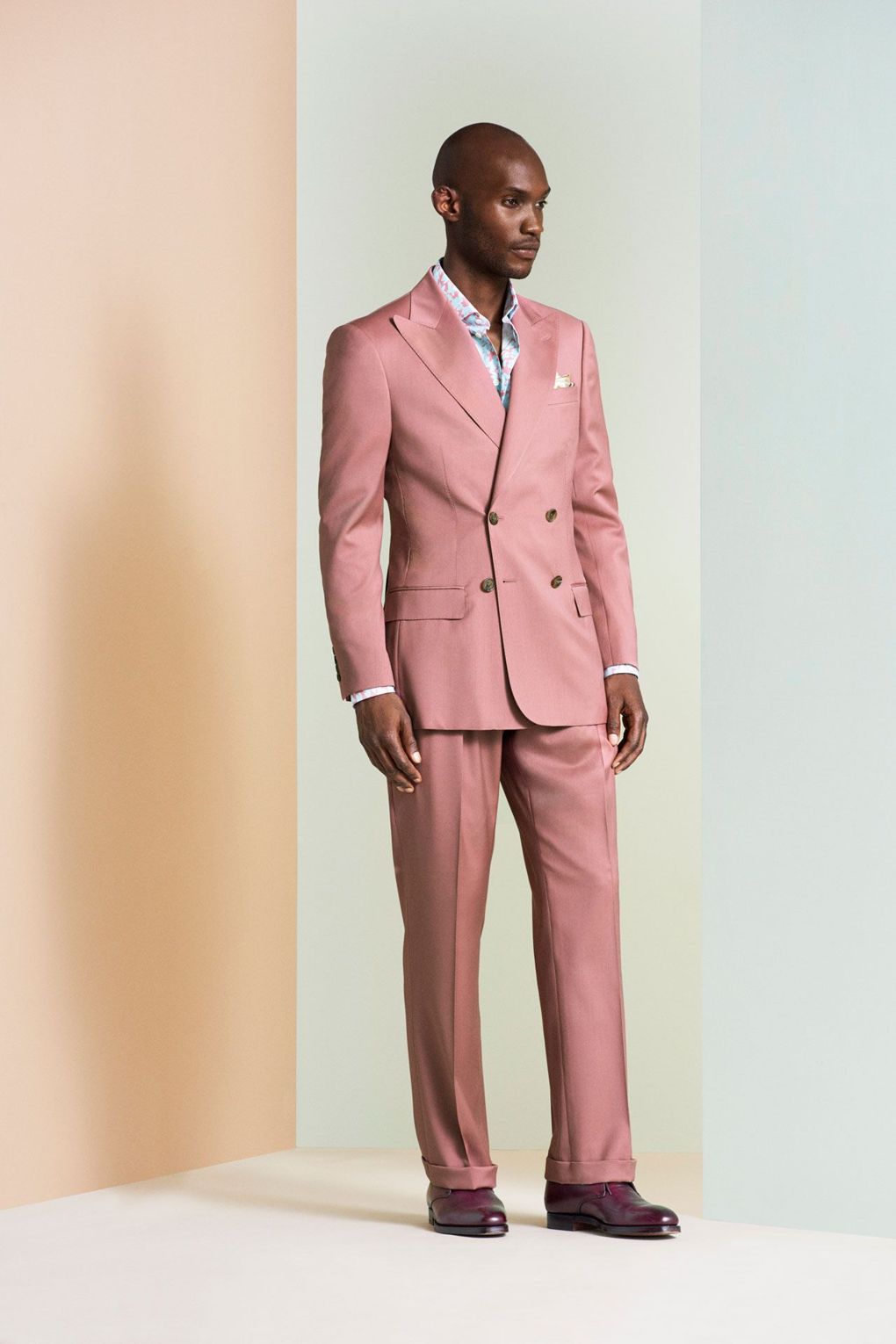 KENT & CURWEN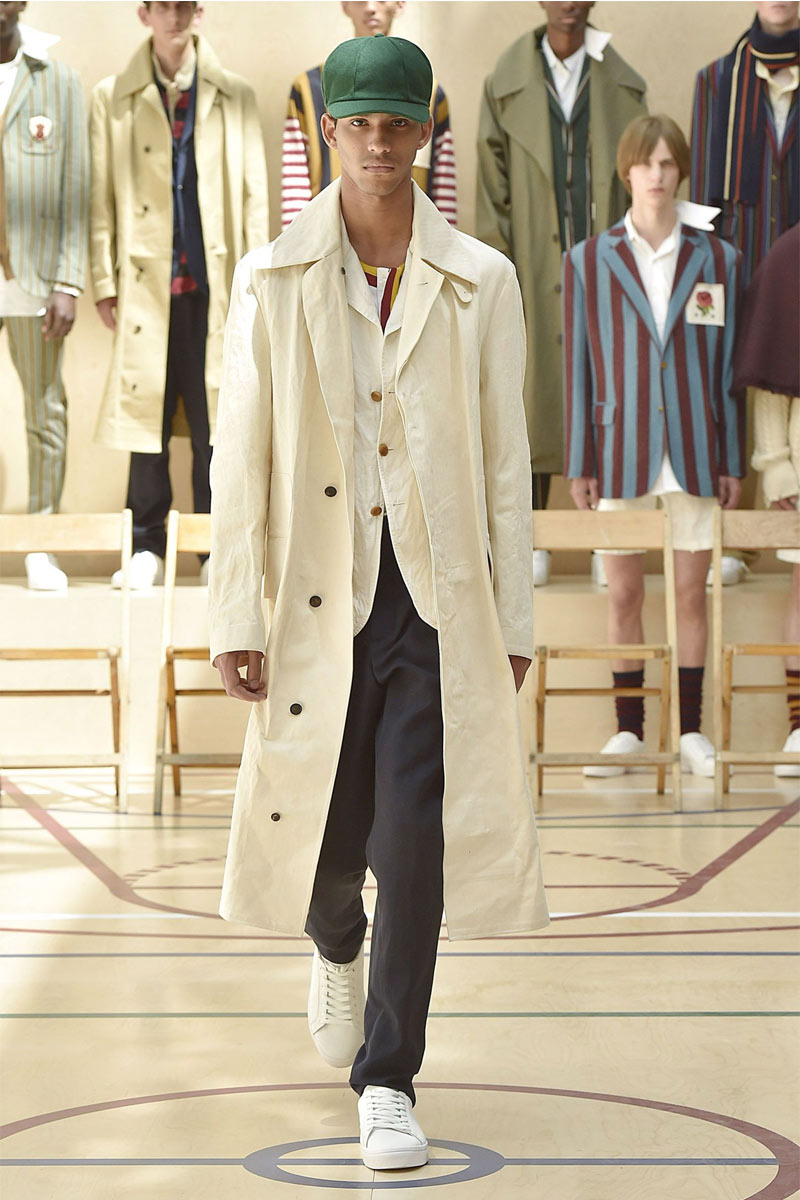 The brand's heritage stretching back to the 1920's has a deep British sporting inspiration to its collections, which is quite fitting for the labels co-owner David Beckham. Now in its second season with Beckham and designer/ fellow co-owner Daniel Kearns leading the brand, the Spring / Summer 2018 range sought its muse from the 1940's era of sport.
Preppy striped suiting, regatta blazers and cable knit jumpers, saw a presentation set in a hidden courtyard in Covent Garden, designer Daniel Kearns said "when designing this collection I was extremely interested in teams, the sense of belonging, being part of a set or gang. I like the way each member of a team breaks down their uniform, wearing the garments in their own individual way to express their personality." The labels first store is said to be opening later this year in Covent Garden.