Sailing into the sunset on a luxe yacht is a dream for many. But ever wanted to know what a $40m yacht looks like? And one that doesn't run on fuel? Then Duffy London will show you how to speed through the water on a solar powered yacht, while dropping some serious cashola.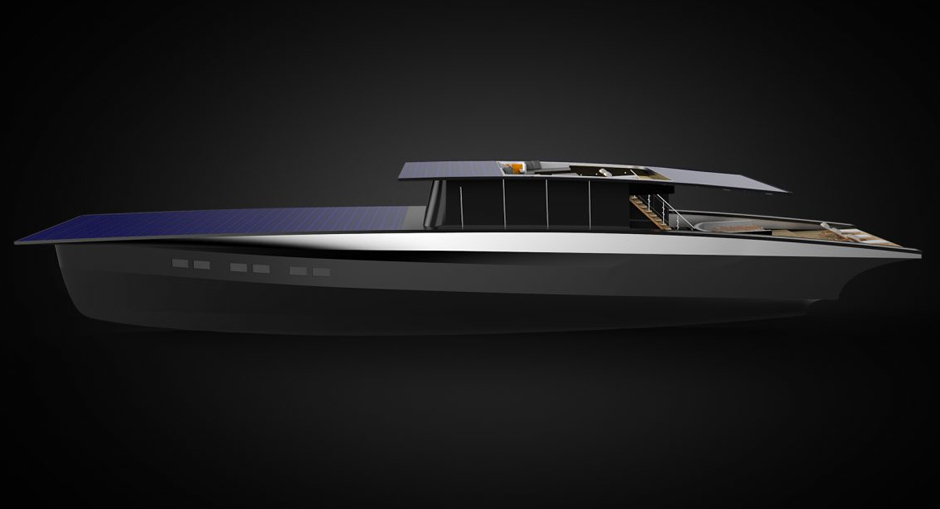 The design company that brought us 'The Up Balloon' Coffee table and the 'Abyss Table' (that seems to have done great rounds on instagram), has delivered a luxury motor yacht that supplies free and clean fuel; a solar powered super yacht called 'Solaris Global Cruiser'.

Cursing quietly and quickly, Duffy London have taken out the conventional need of relying on the natural elements of wind to generate the speed in your sails and have used state of the art manufacturing techniques to create a yacht that has a strong and light hull, shell and interior, with the latest in battery and solar technology; it could potentially never require refueling.
"As a medium, a large yacht, boat or ship is a perfect proving ground for these technologies, as it provides an environment that is almost entirely enclosed. It must be able to produce its own fresh water, deal with its own waste and provide its own power.
Solar panel and battery technologies are currently progressing in huge leaps where they now have their own form of Moore's Law (used for computer processing power) and we can apply a version of this law to make this concept a feasible one" – Christopher London of Duffy London.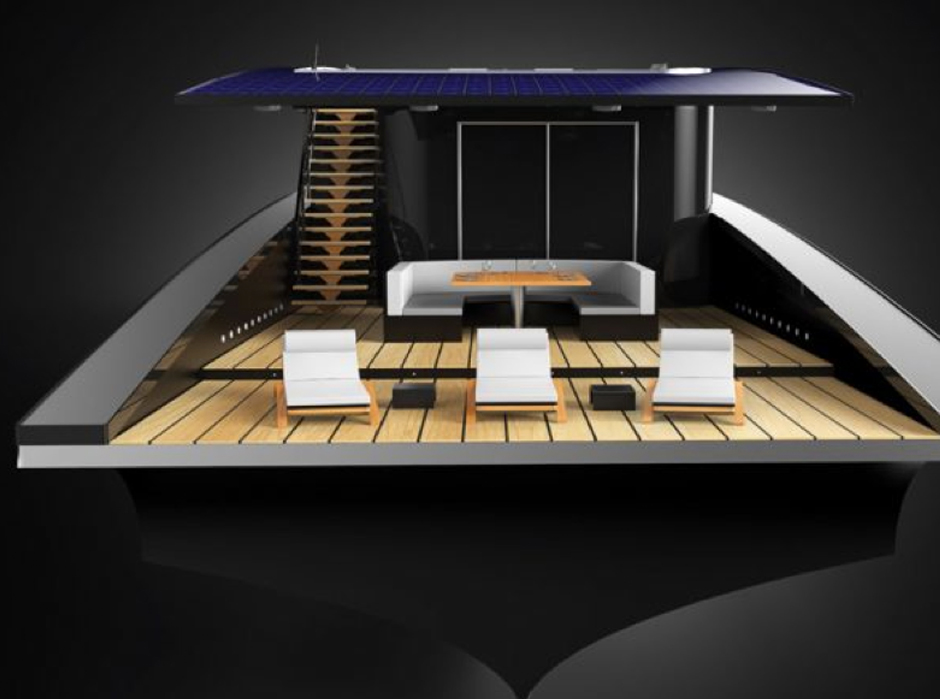 Music to many ears for those that do own a boat of any sort with fuel being expensive, smelly and filthy, not to mention awfully damaging to our environment. With the solar panels forming much of the overall sleeck exterior aesthetic of the yachts design, solar panels that cover the yacht, charge the battery banks which power its electric motors. Even while it's docked, the battery banks continue to charge with any spark of the sun. For any short distance travels or quick burst of speed, the Alcohol Turbine generators kick in to gear, to add that short term power needed.

Available in 2020 for a little over the $40m price tag, it accommodates 10 guests, 7 crew and includes 5 cabins, the 'Solaris Global Cruiser' is one yacht that sails in style while also helping preserve our stunning seas. Check it out here at duffylondon.com
Keep dapper gents.
Robbie – Dapper Lounge