Continuing in part 2 of Milan Fashion Week Men's Bally and Ermenegildo Zegna showed some great threads. Lets take a look.
ERMENEGILDO ZEGNA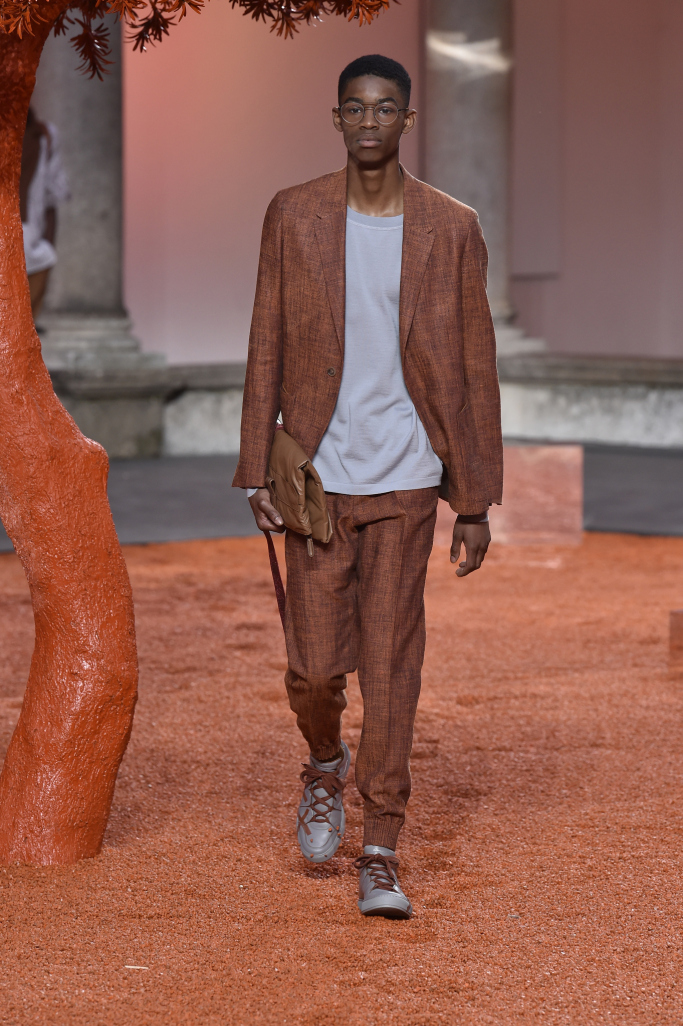 It's a burnt orange setting for the Spring Summer 18 collection of Ermenegildo Zegna being held at Milan's Università Statale. In a collection by Alessandro Sartori (the second as newly appointed creative director) and one that I thought was just brilliant, had a nostalgic tone to the selected location with Sartori saying at the show preview, "I used to come here when I was a student. I loved the quiet, the silence, the sense of peace. Milan is full of secret places like this one."
The idea in using such a vivid colour came from fine wool that's bared by the vicuña, a wild South American ancestor to the alpaca. Merging the influence of this hue into Zegna's collection created a range full of tan, blush pinks, earthy browns through to shades of muted blue, teal and navy.
Sartori said "I loved the idea of confronting classicism with a modern approach." Crosshatch textured suiting styled back with a tee, accessories with a leather folder over pouch and high-top sneaks made for luxe informal style. White single button suiting was feature along side rich rust double-breasted suiting, caps and bags of the same shade as well as stretch leather mesh crew neck tops.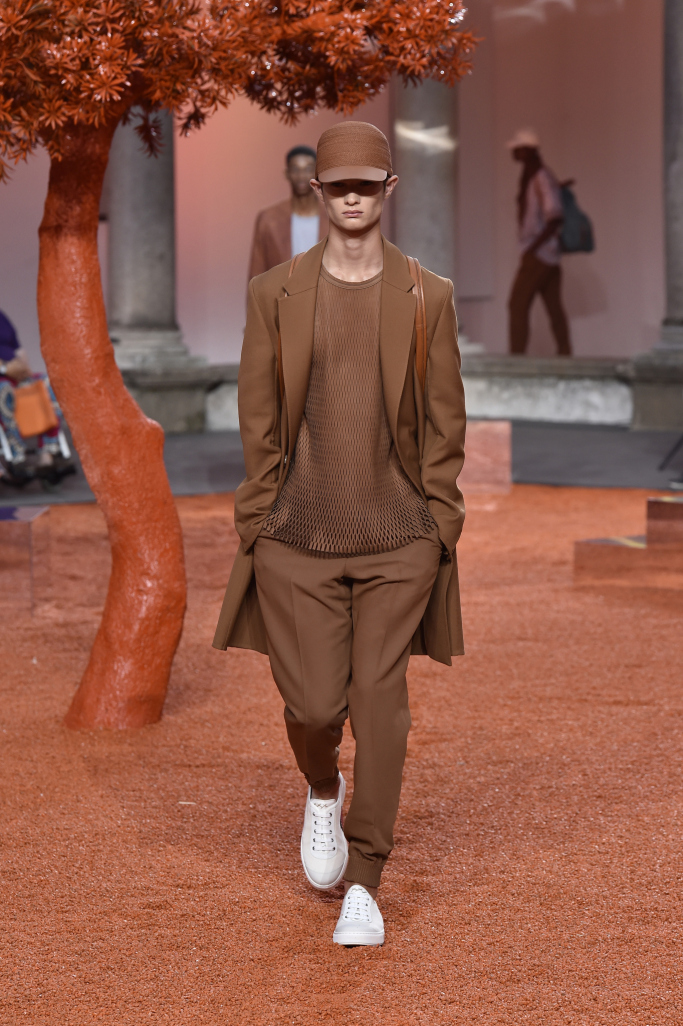 Following the show Ermenegildo Zegna has made 12 runway looks from the Couture line available for order. Launching its new bespoke service back in March, Zegan also brings a personalization service for Spring Summer 2018 where pieces from the main collection can be customized by Zegna artisans.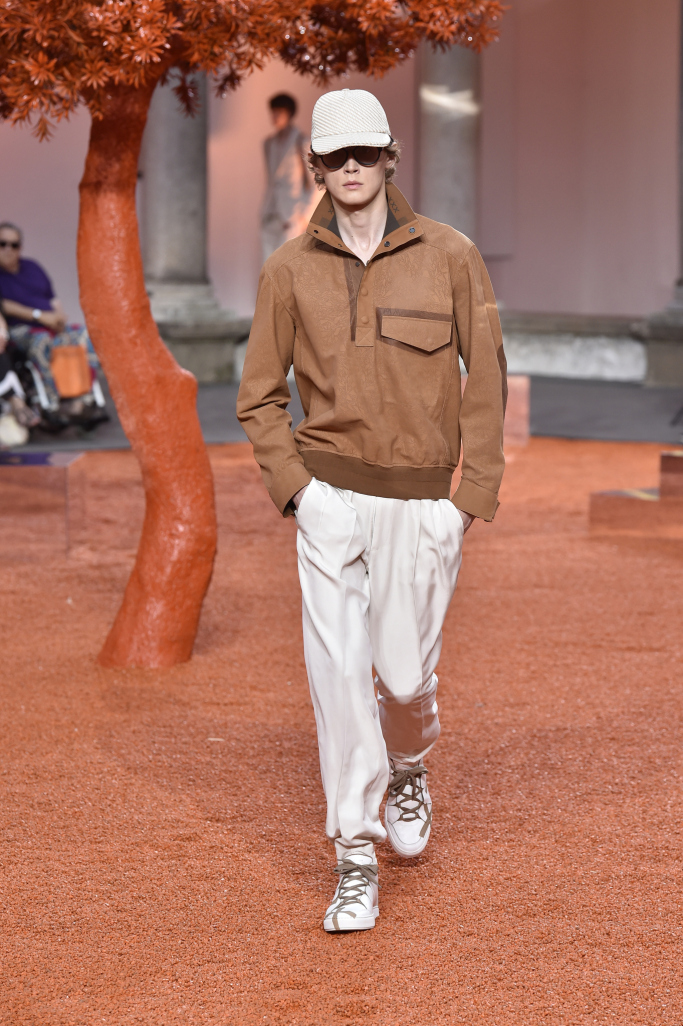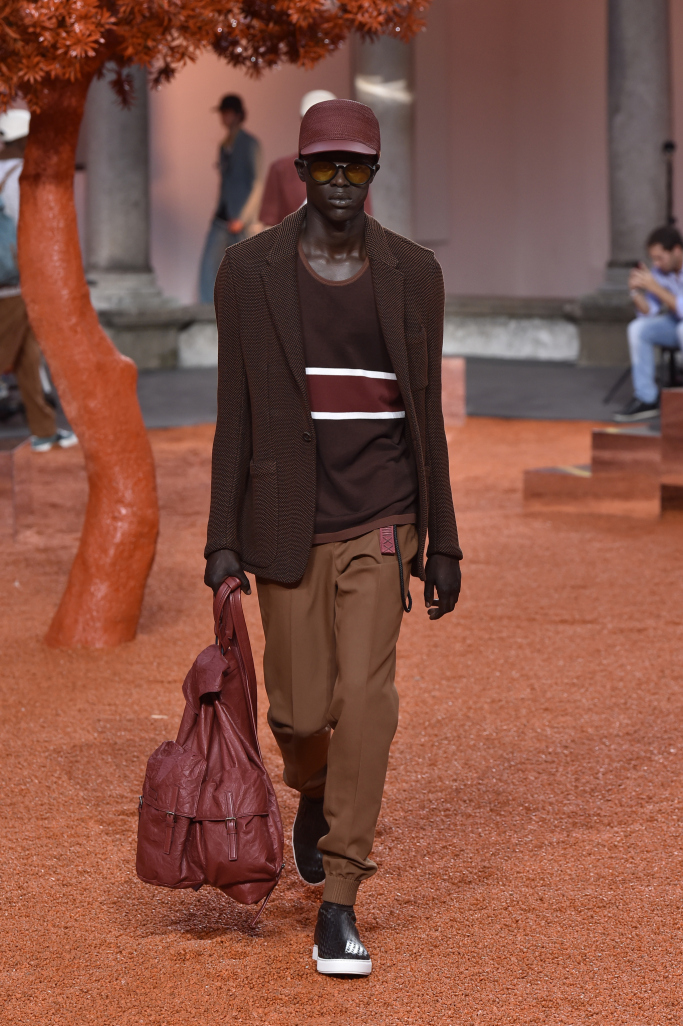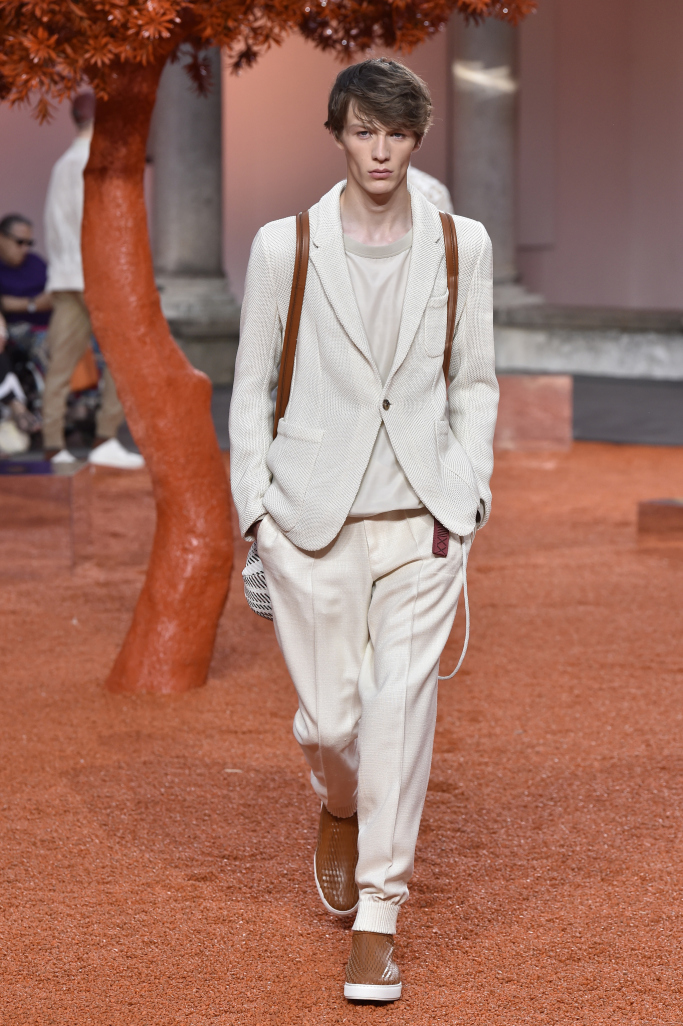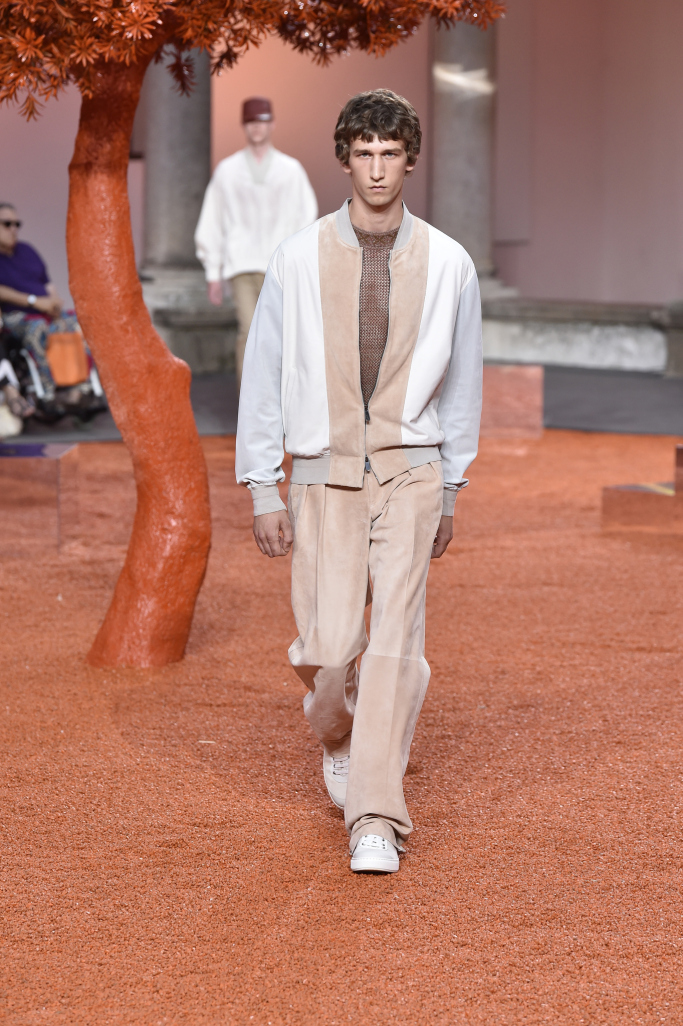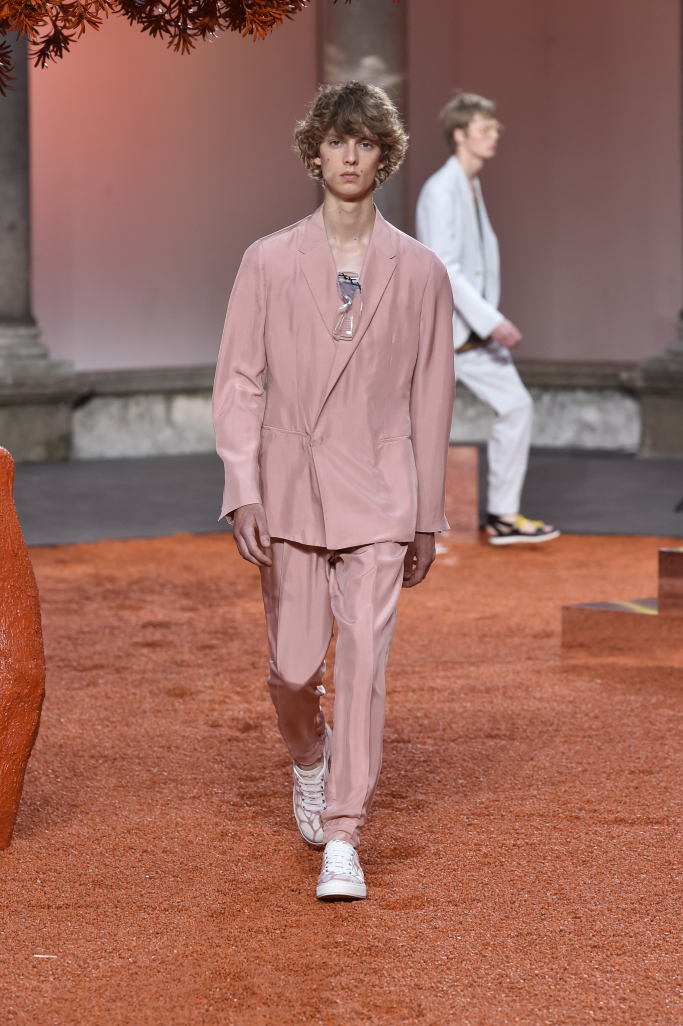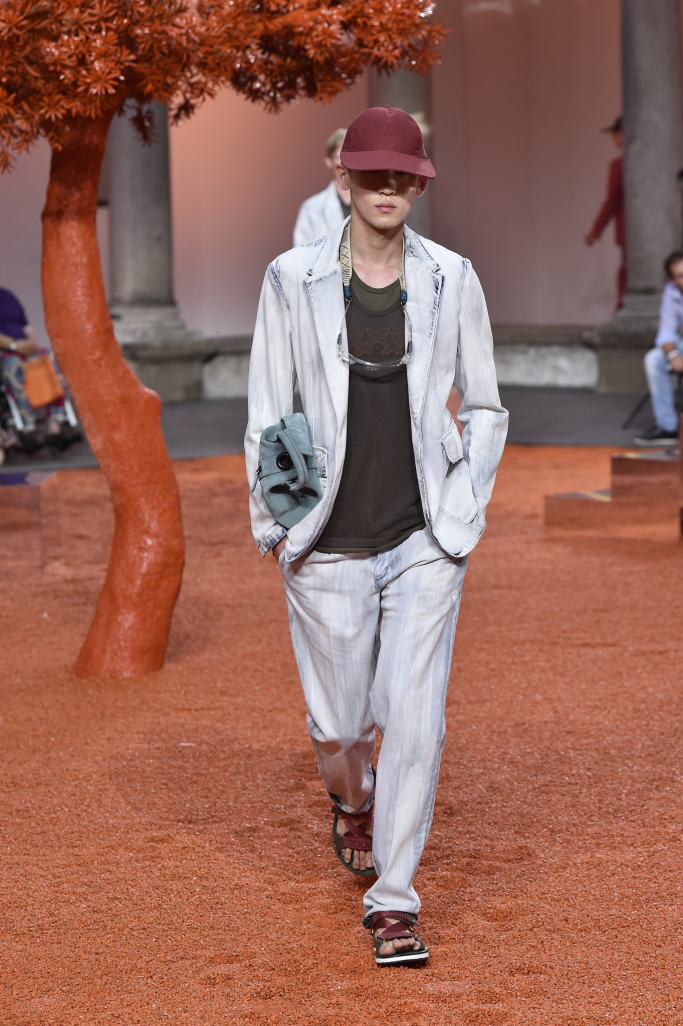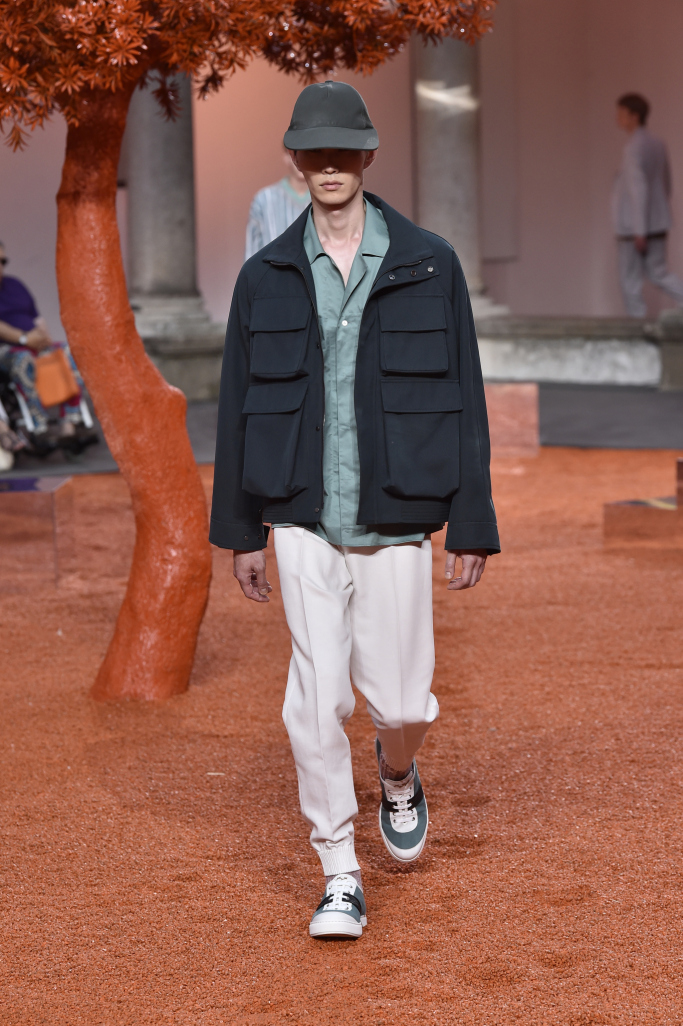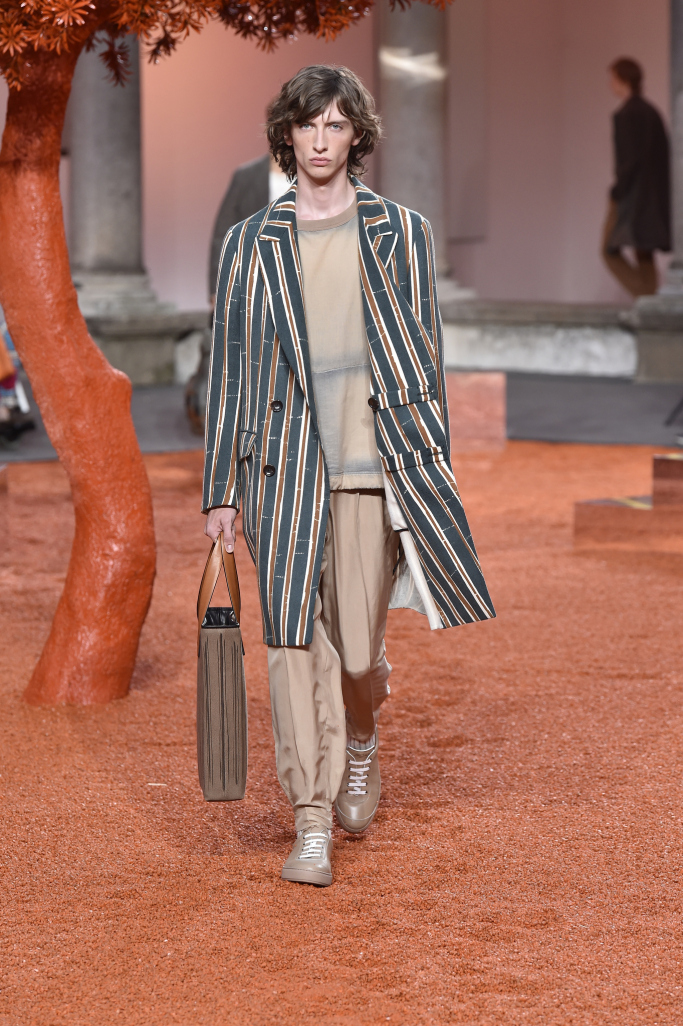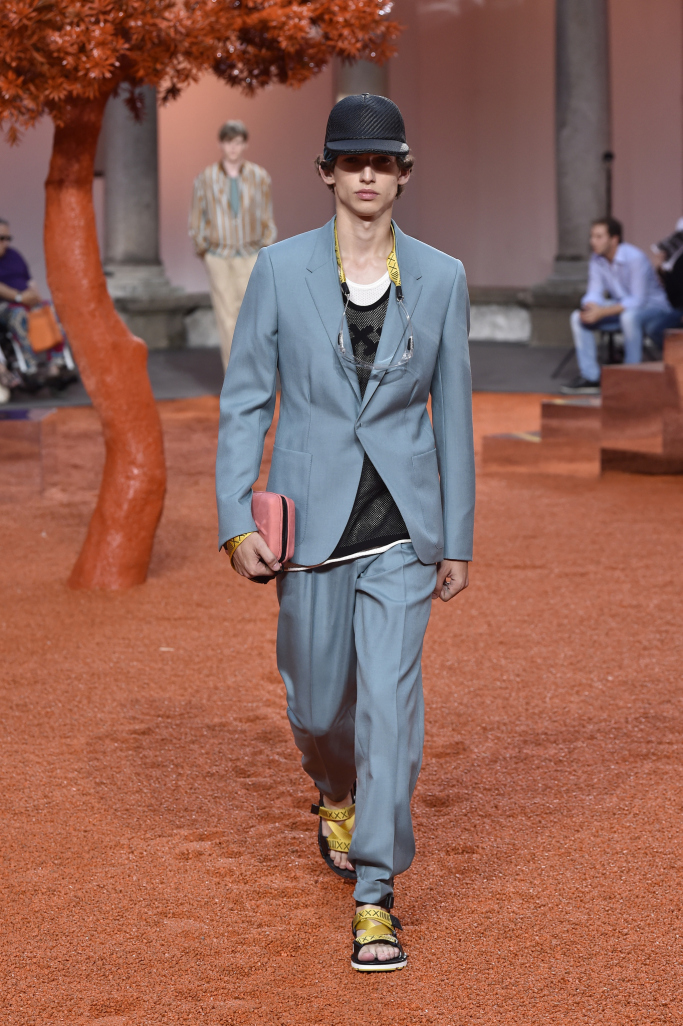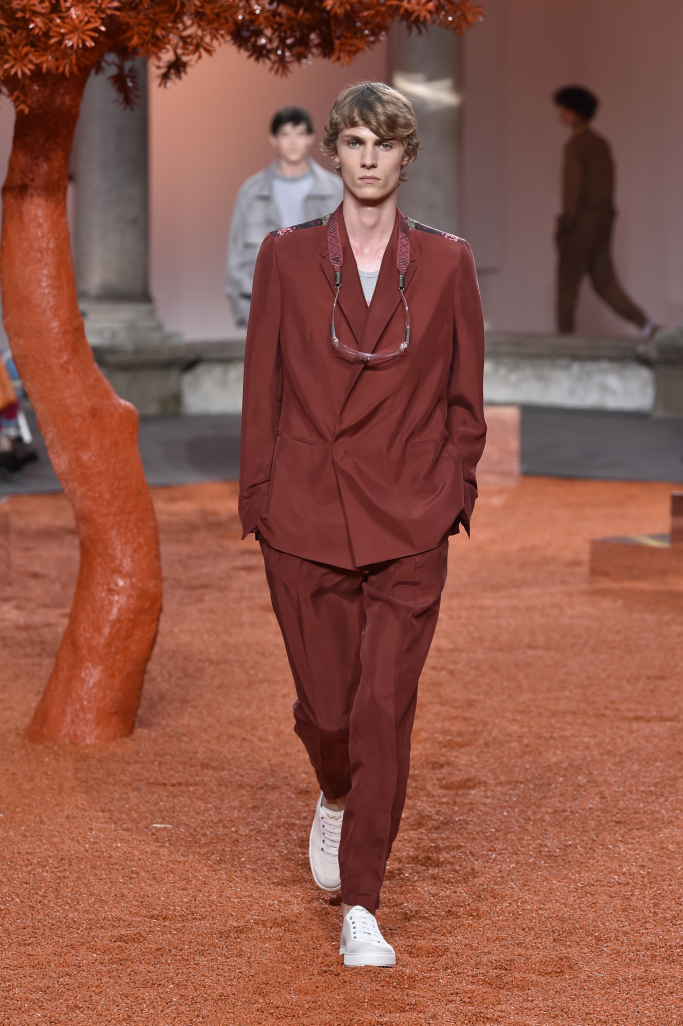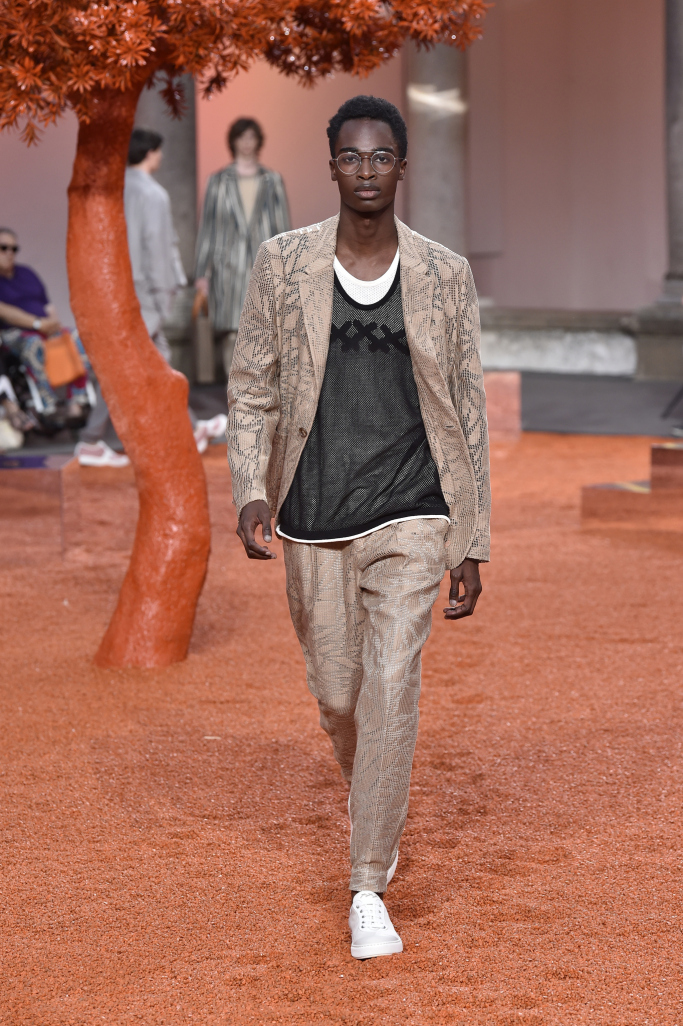 BALLY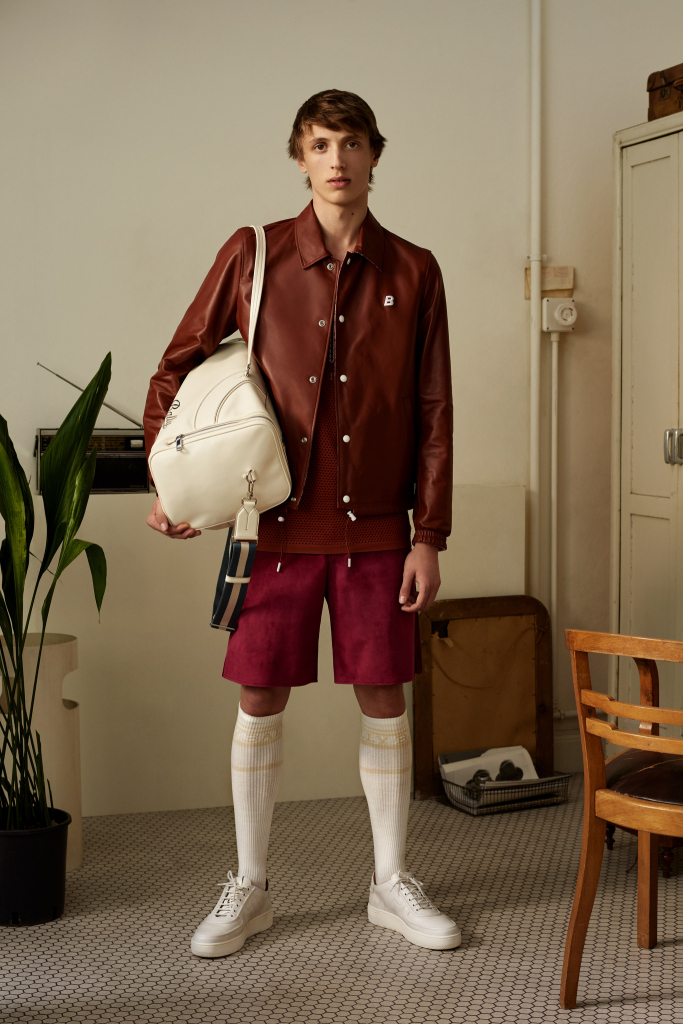 Bally's presentation of their Spring Summer 18 range in Milan was an essence of the late seventies and early eighties era with New York city its muse. The underground art movement colliding with retro vibes showed burgundy and tan shades while also referring to its archives bringing back the 1981 'B' logo in the form of a silk shirt. Corduroy trousers appear again, a seemingly reoccurring fabric in use by many designers at the moment and as seen in the ss18 range by Ferragamo and Prada earlier this year in its winter collection.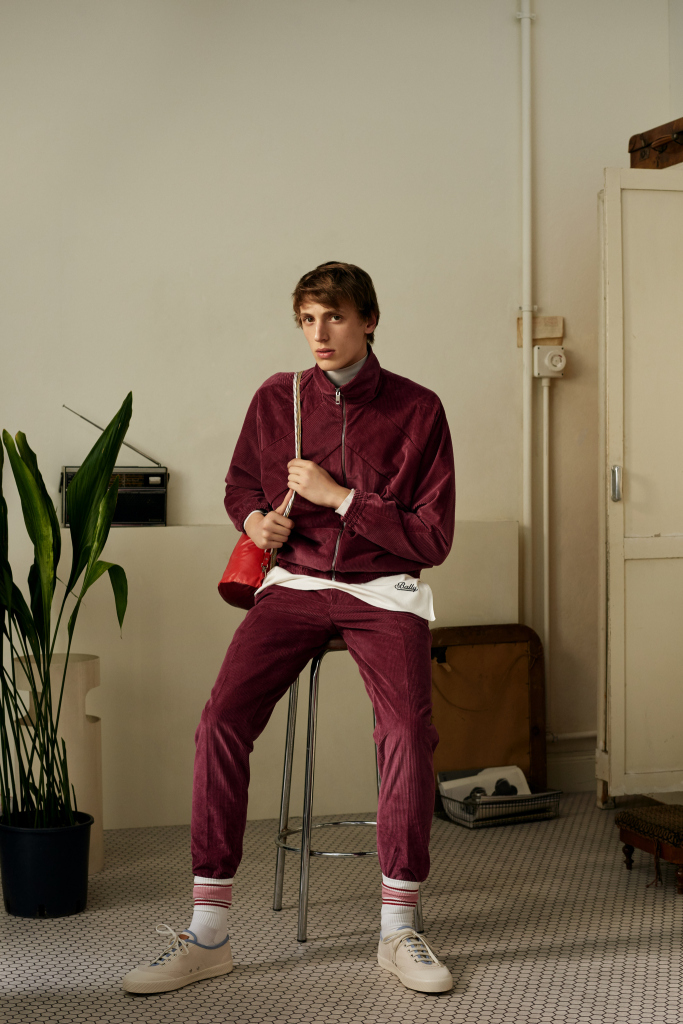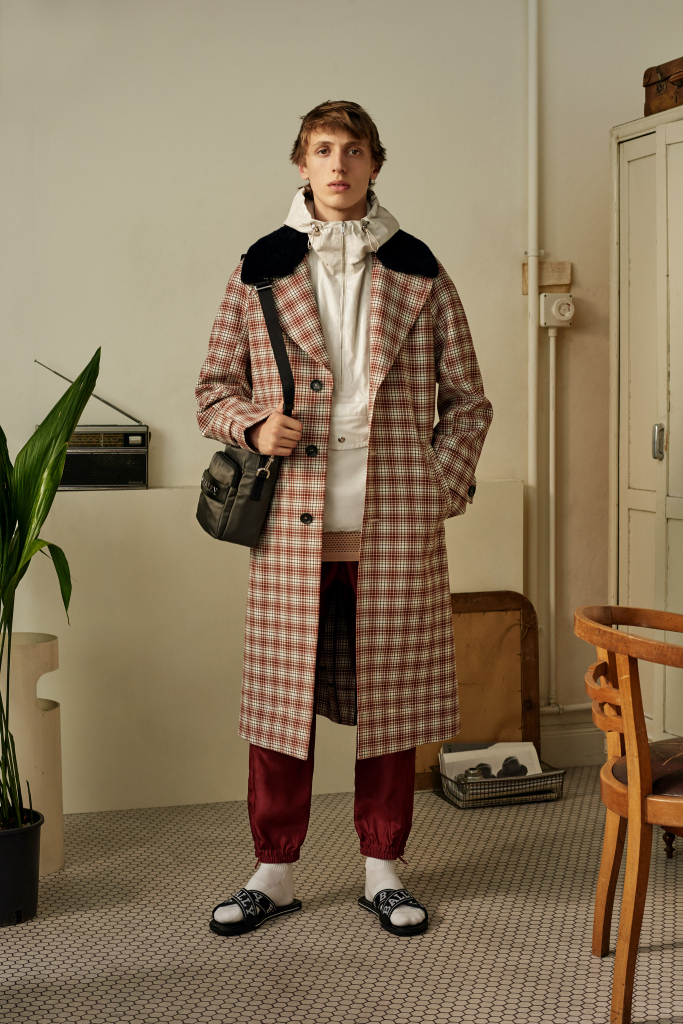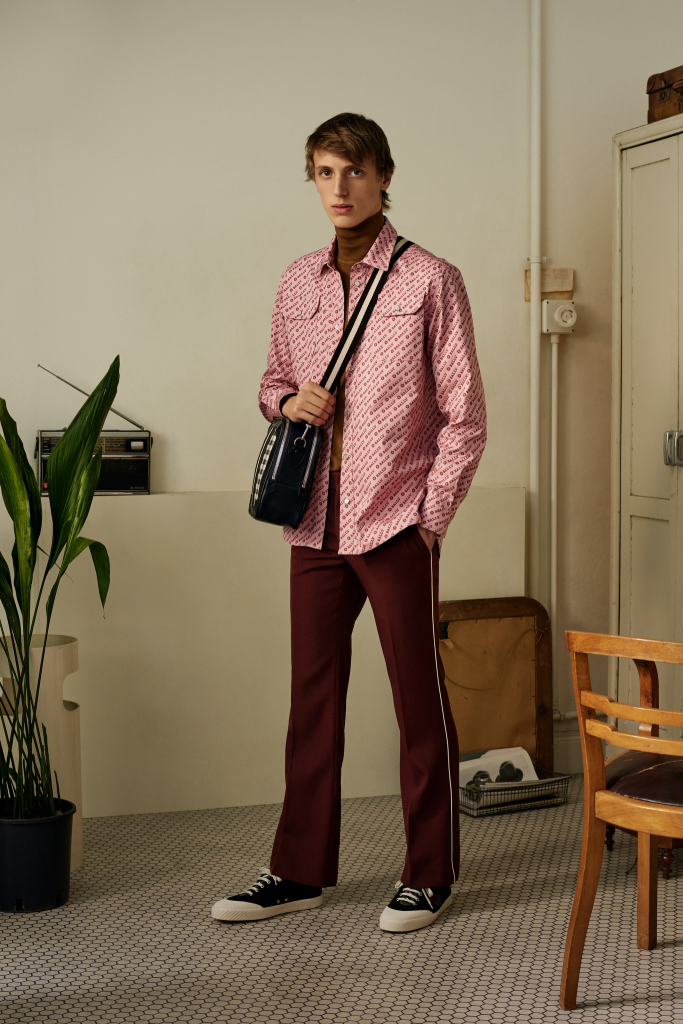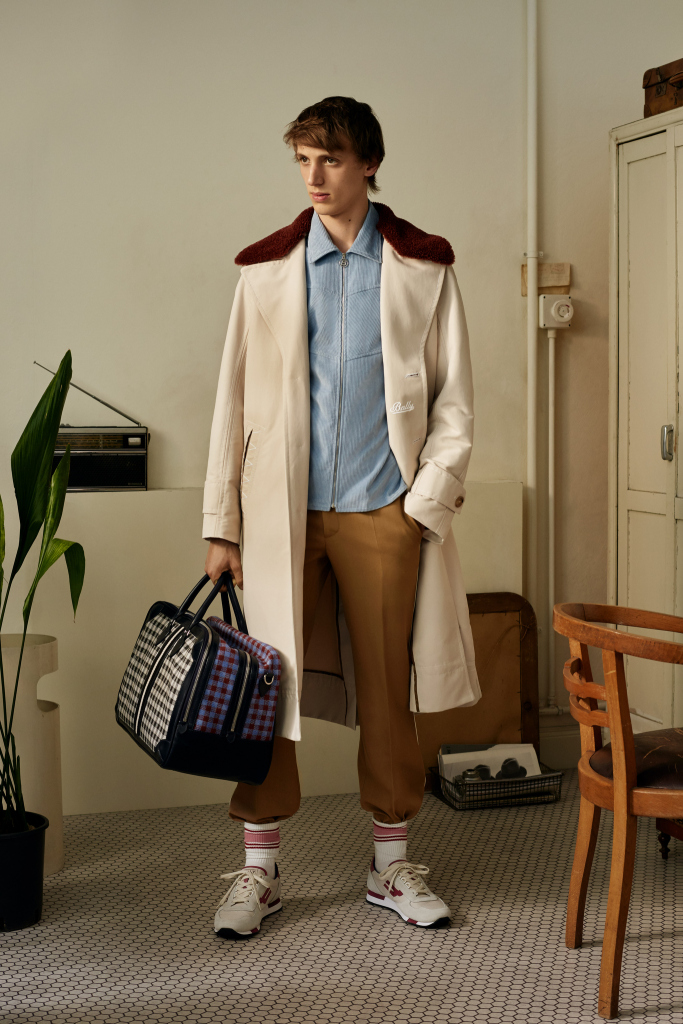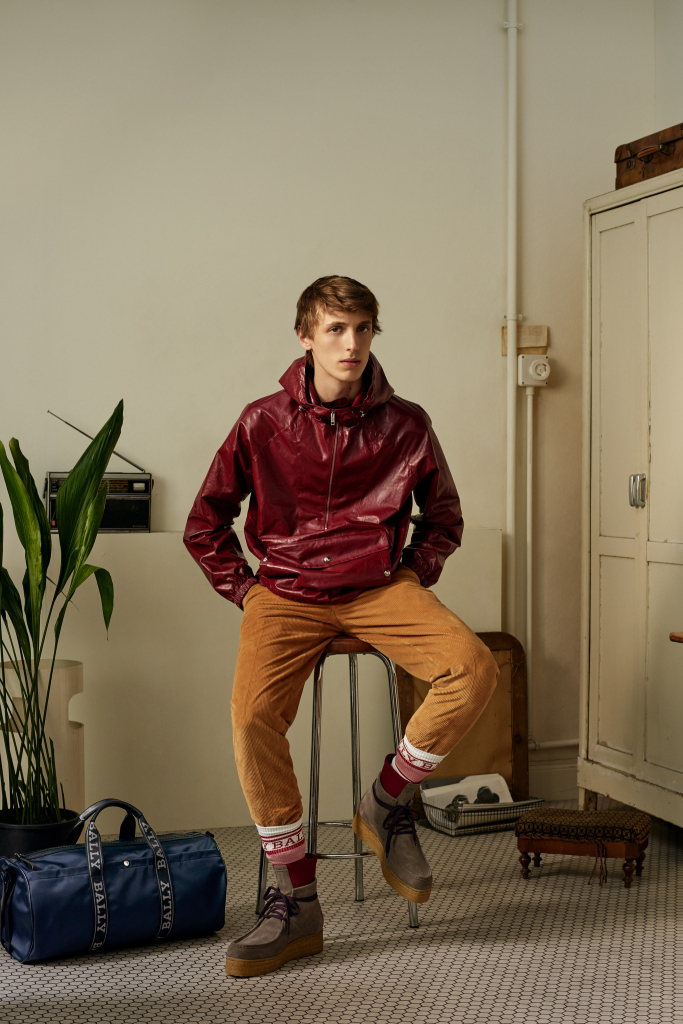 Stay dapper gents.
Robbie – Dapper lounge.