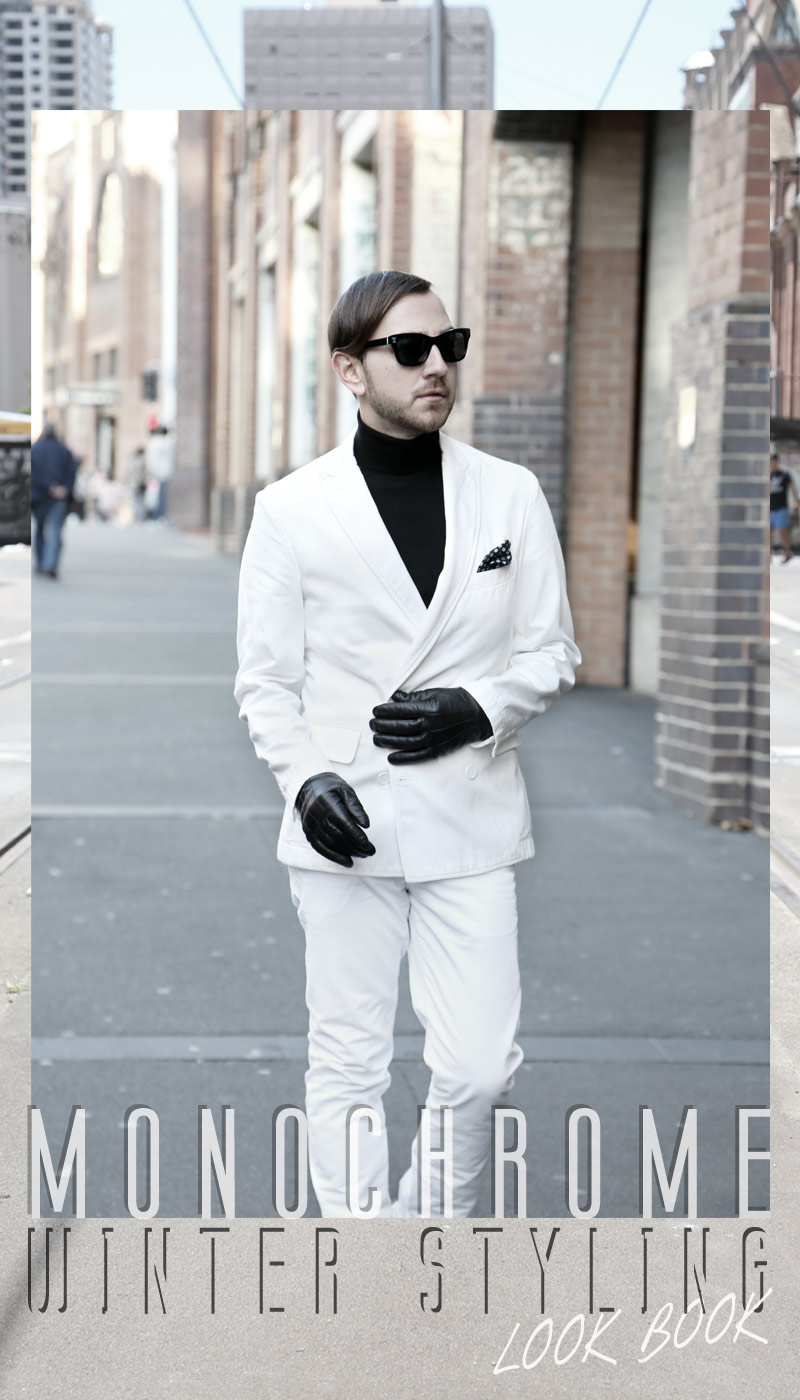 PHOTOGRAPHER // RENNAN DIZON
ART DIRECTION & STYLING // DAPPER LOUNGE
EDITING // DAPPER LOUNGE
LOCATION // CHINA TOWN, SYDNEY
CLOTHING //
DOUBLE BREASTED JACKET : SABA
ROLL-NECK : DKNY
TROUSERS : BRENT WILSON
ACCESSORIES //
POCKET SQUARE : SALVATORE FERRAGAMO
LEATHER & CASHMERE GLOVES : MILANA
SUNGLASSES : VALENTINO
A clean and bold look can come from the simplest of colour pairings. Keeping a tight palette to two colours, black and white monochrome styling pops just as much as bright hues and makes for a modern ensemble.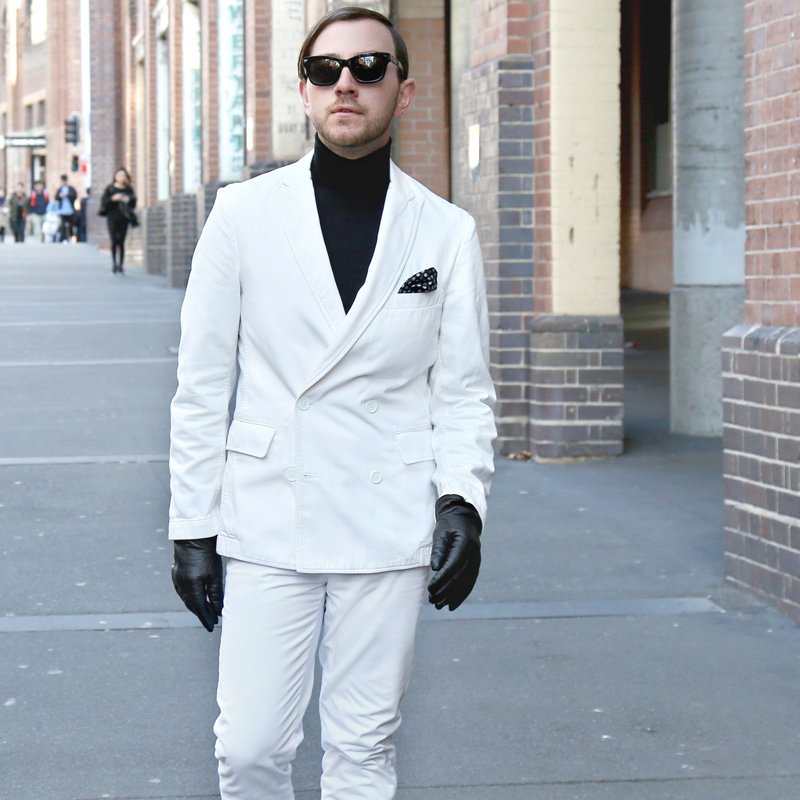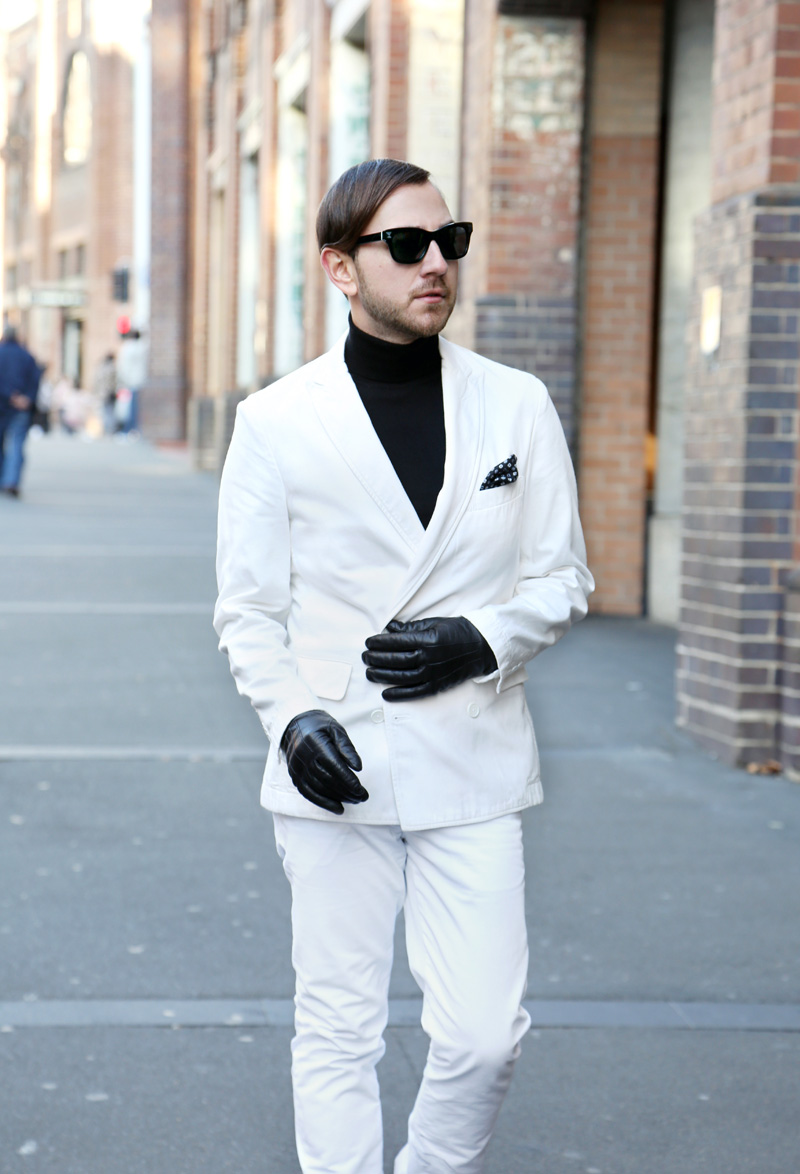 Being Winter, your roll-neck (or turtle neck) knit, can really be a saviour come the mid period of the frosty season. Working this look around my DKNY wool roll-neck, a classic double-breasted jacket in cotton fabric and chinos in white, helps to make a strong contrast again the black knit, while tying the look together with black accessories to round out the styling for strong distinction.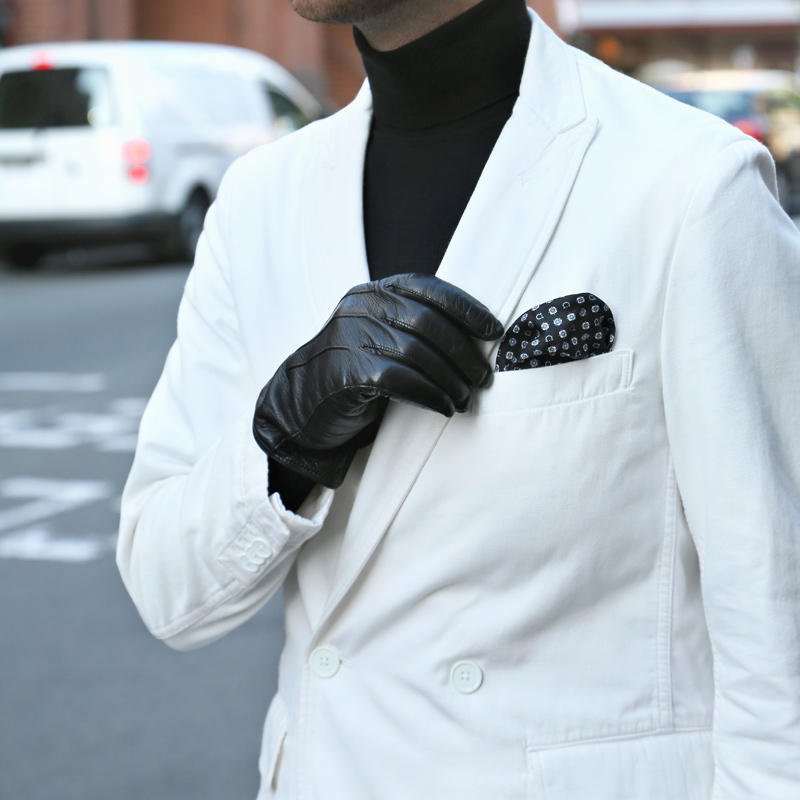 Wearing a roll-neck, naturally the fabric continues up your neck, and by pairing this with a double-breasted jacket, the low drop and opening of this particular jacket creates a deep V shape across your torso forming a focal point to your chest and up to your face.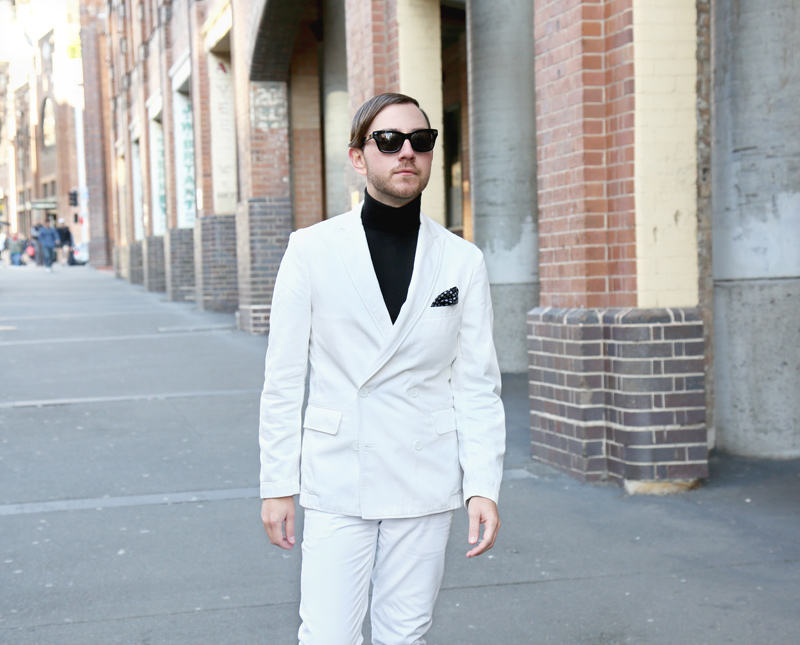 Stay dapper gents.
Robbie – Dapper Lounge