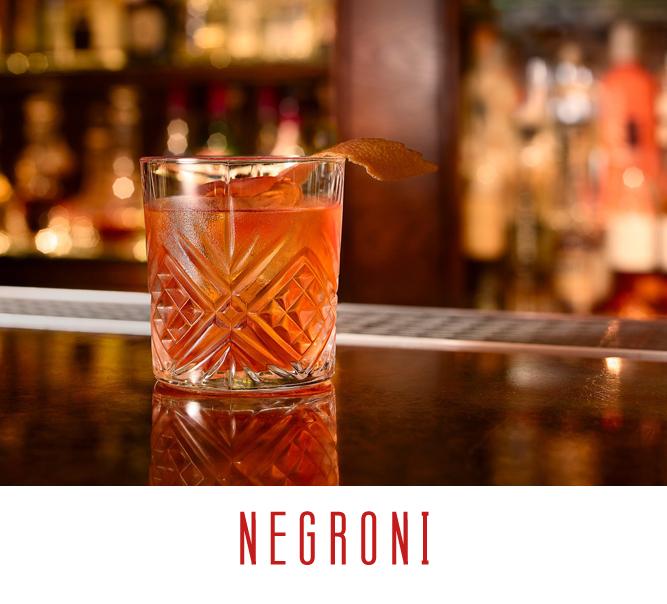 Dating back to 1919 in Florence, the Negroni cocktail delivers a bitter bite and is one of todays most popular gin based tipples.
RECIPE
Ingredients : Serves 1
30 ml Gin
30 ml Campari
30 ml Italian vermouth (sweet vermouth)
Handful of ice cubes
Orange peel for garnish
Cocktail glass : coupe or tumbler glass
METHOD
Pour all ingredients into cocktail shaker and shake well.
Strain mixture over fresh ice into serving glass of choice.
Peel a slice of orange skin, twist skin and rum rim of glass before placing twisted peel into drink to garnish.
Enjoy.
Robbie – Dapper Lounge
Pic via cntraveler.com