Paris, a city filled with panache, rich culture and home to some of the best style in the world, had men's fashion front and centre for Paris Men's Fashion Week. From Dior, Paul Smith and Balmain, here are a just few runways show highlights that delivered some pretty cool collections starting off with Louis Vuitton.
LOUIS VUITTON S/S 18
Dreaming of a summer island holiday? Well Kim Jones, Creative Director of Louis Vuitton Men's had sartorial surf culture and scuba gear at the heart of the Men's Spring / Summer 18 collection. Held at the Palais-Royal, Jones found inspiration from a book titled "The Atlas of Remote Islands: Fifty Islands I Have Not Visited and Never Will".
Merging tropical aesthetics of floral motifs in bursts of red and yellow, neoprene wet-suit style fabrications in shades of grey and navy cut to outerwear and pants, suit tailoring was relaxed in varying hues of charcoal and royal blue. "Every single thing has the DNA of travel put inside it, so you have these really light jackets. They do have to work in the real world and we're very much about authenticity here," Kim Jones said. "Every man can walk into a Vuitton store and find something for his lifestyle."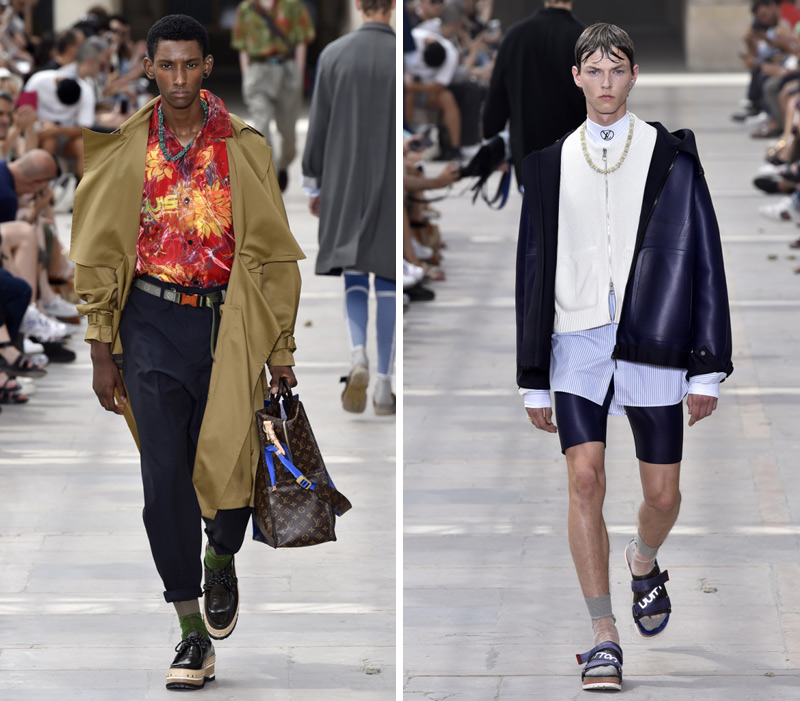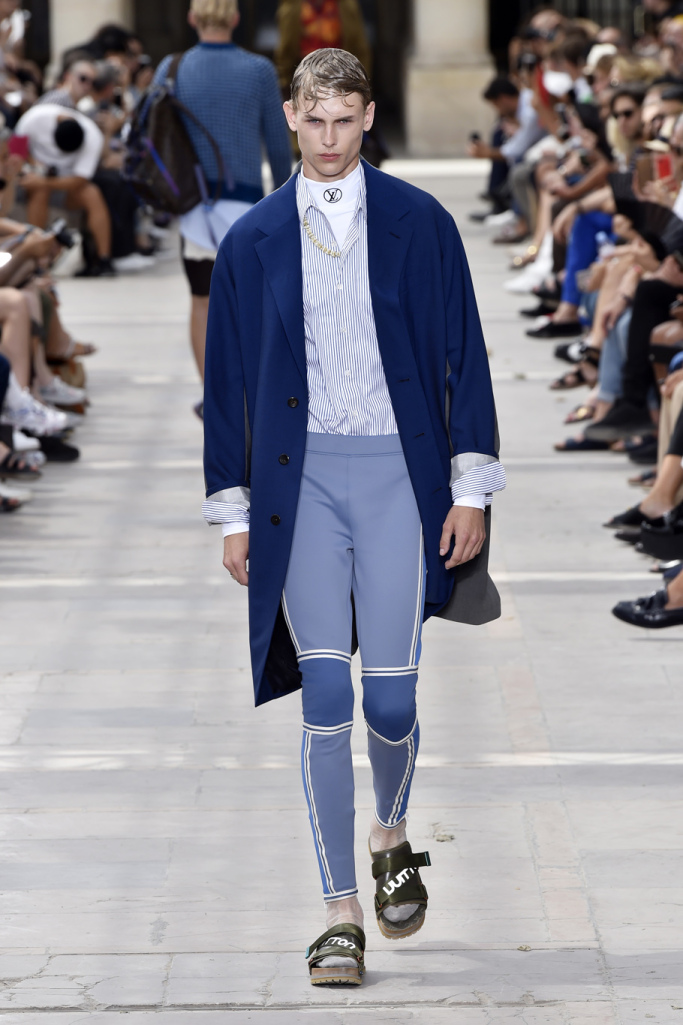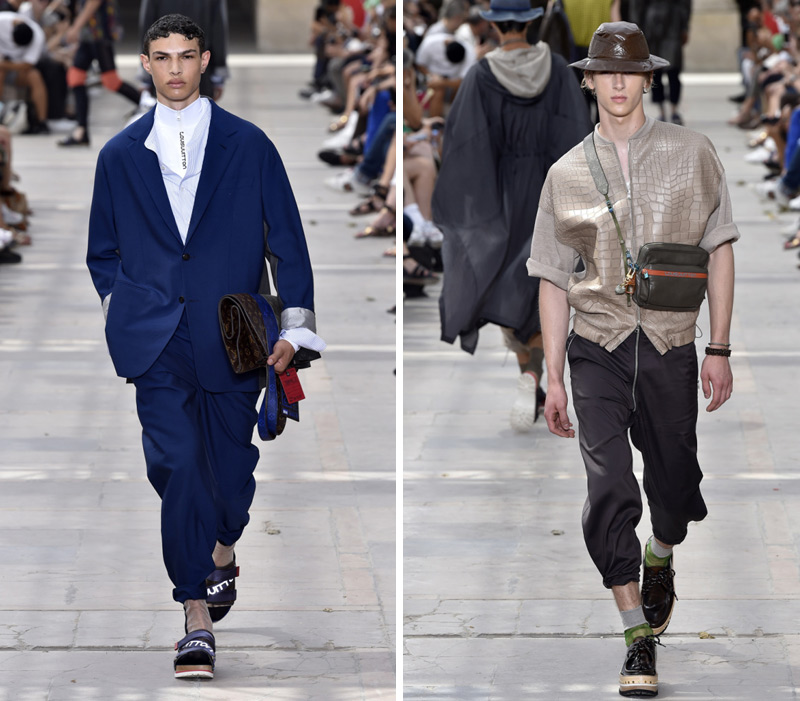 DIOR HOMME S/S 18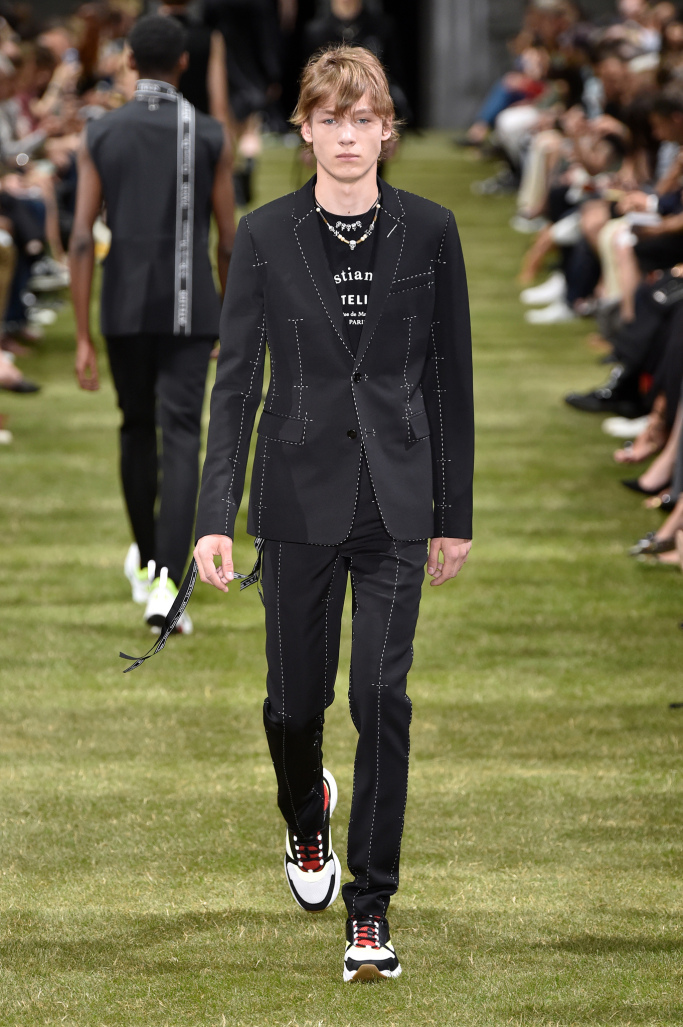 It's been ten years since the appointment of Kris Van Assche as creative director for Dior Homme and in his Spring Summer 18 collection, he explores Dior Homme's legacy in craftsmanship and the heritage of the flagship atelier at n°3 rue Marignan, Paris.
Held at the Grand Palais, looks where styled to monochromatic precision with bold red and burgundy accents. Varsity vibes merged into the range with lettering and suiting jackets adorning bomber jacket sleeves. Pieces from the collection where inspired by the developmental process of constructing a suit. "Musings on process and proportion become the subject of the Summer 2018 collection, as the studied deconstruction and reconstruction of the Dior Homme suit produces controlled gestures of volume" said Kris Van Assche. "I've been here for 10 years and it made me think about the DNA of the brand, the black suit and the white shirt."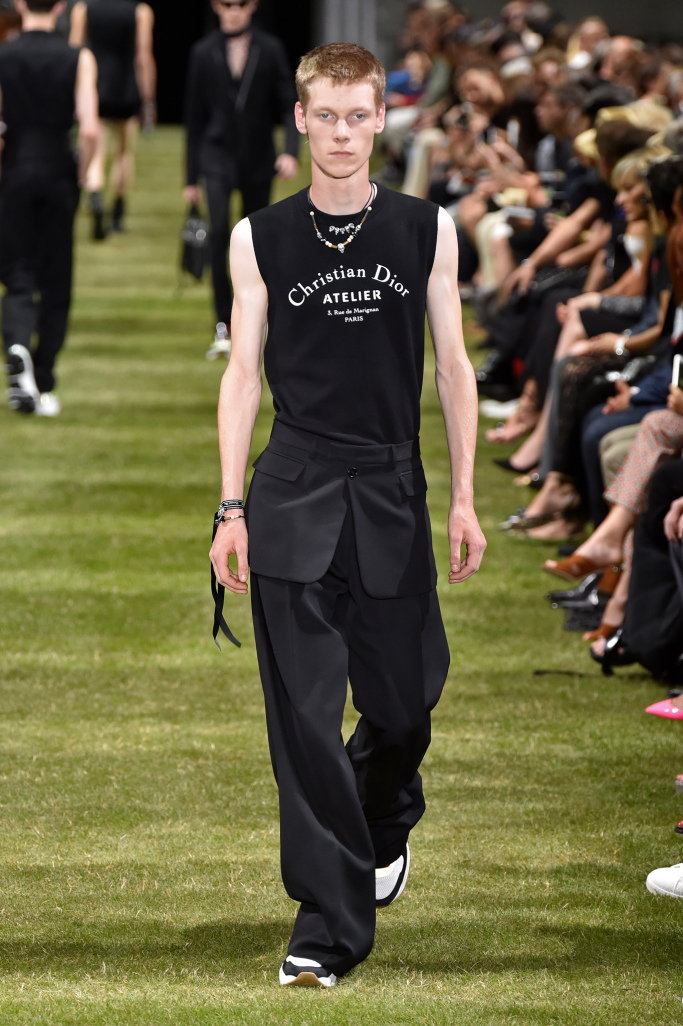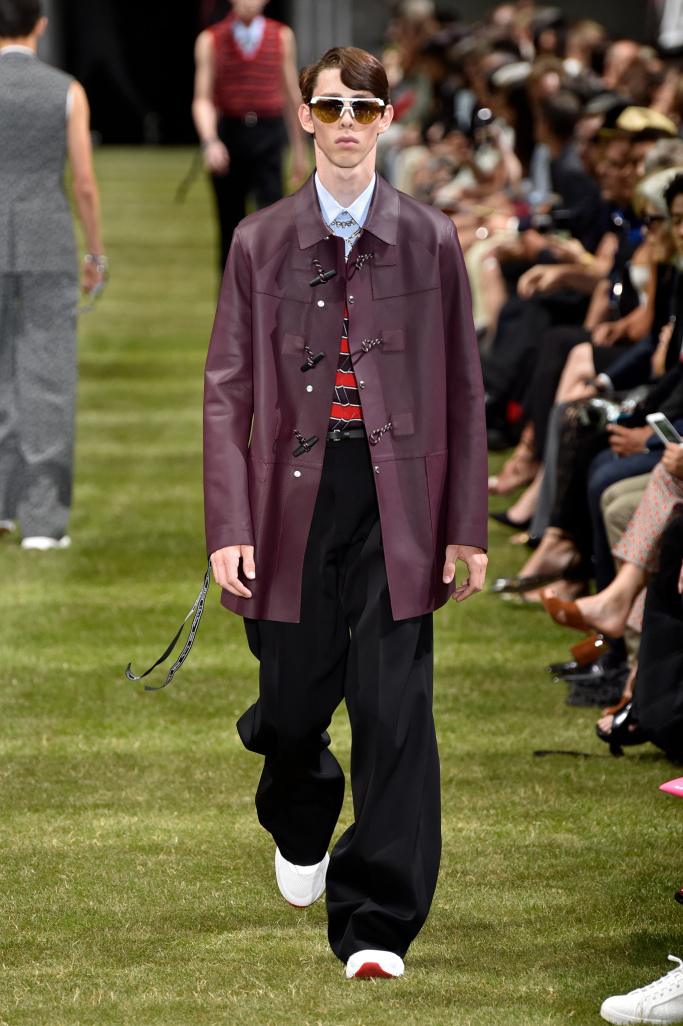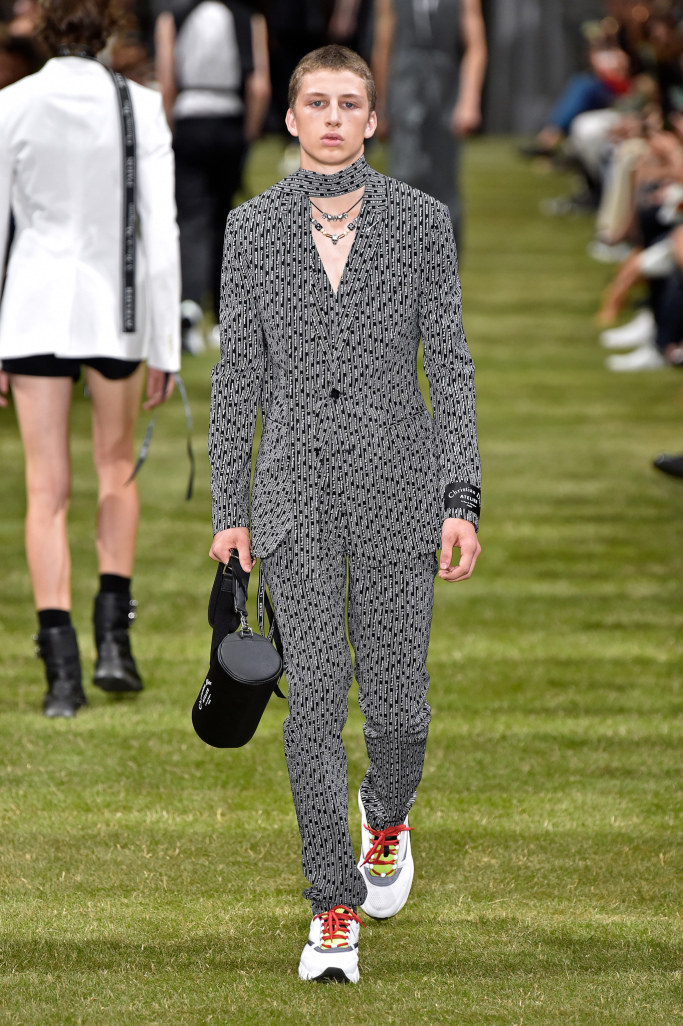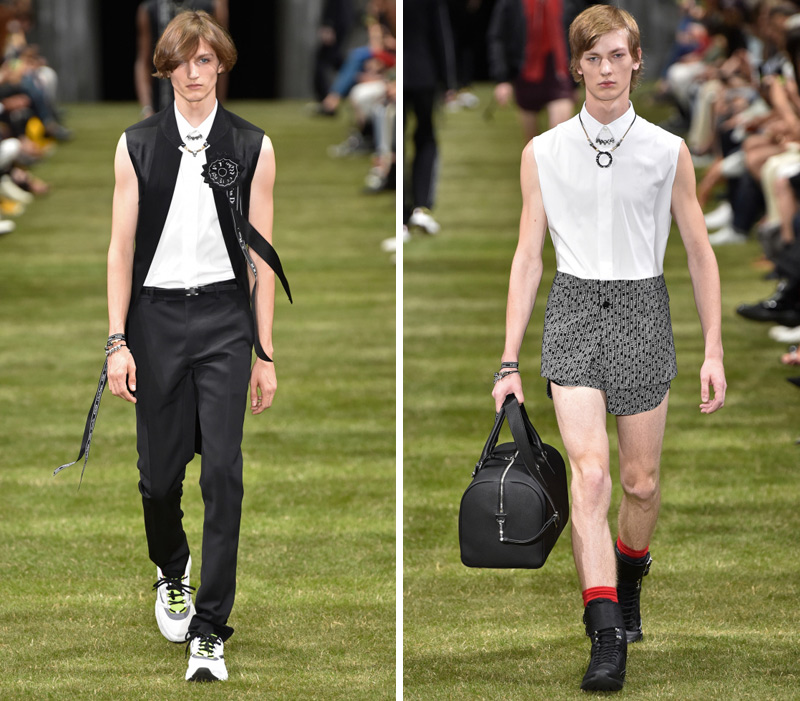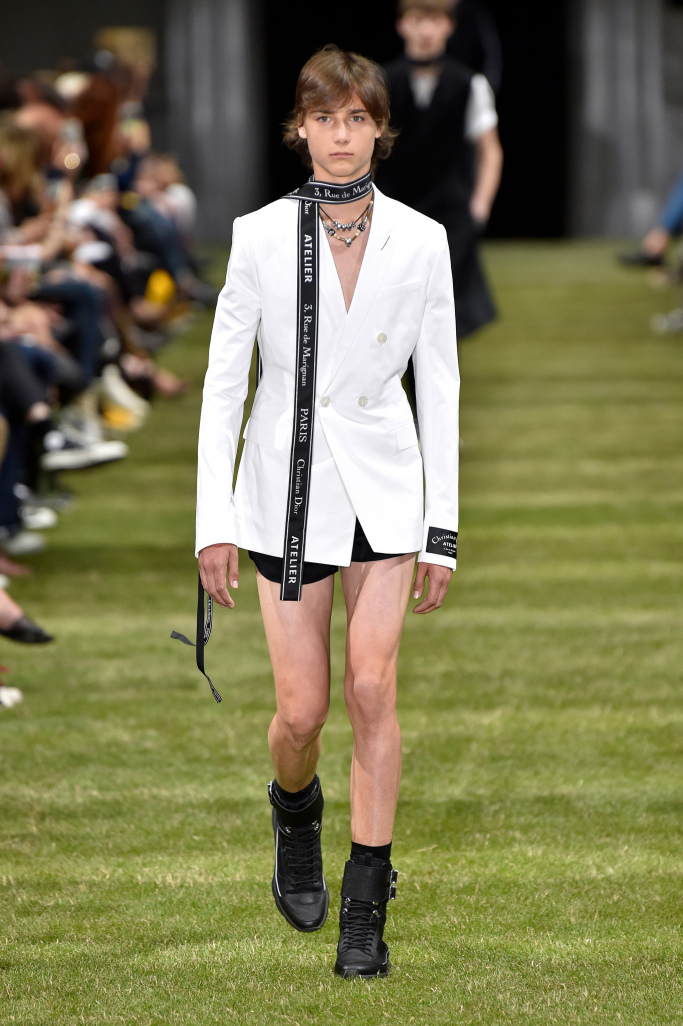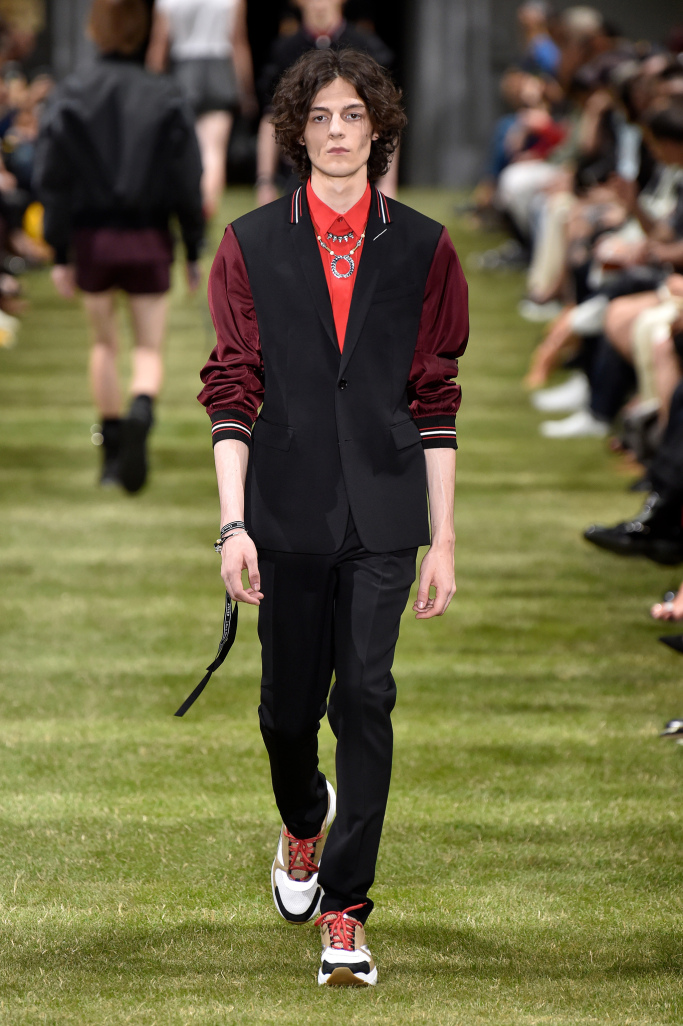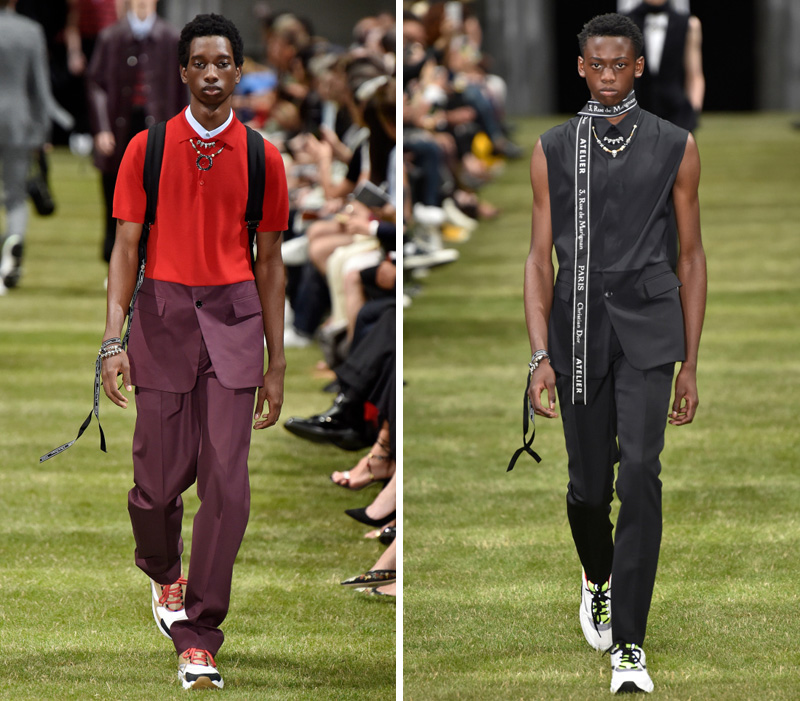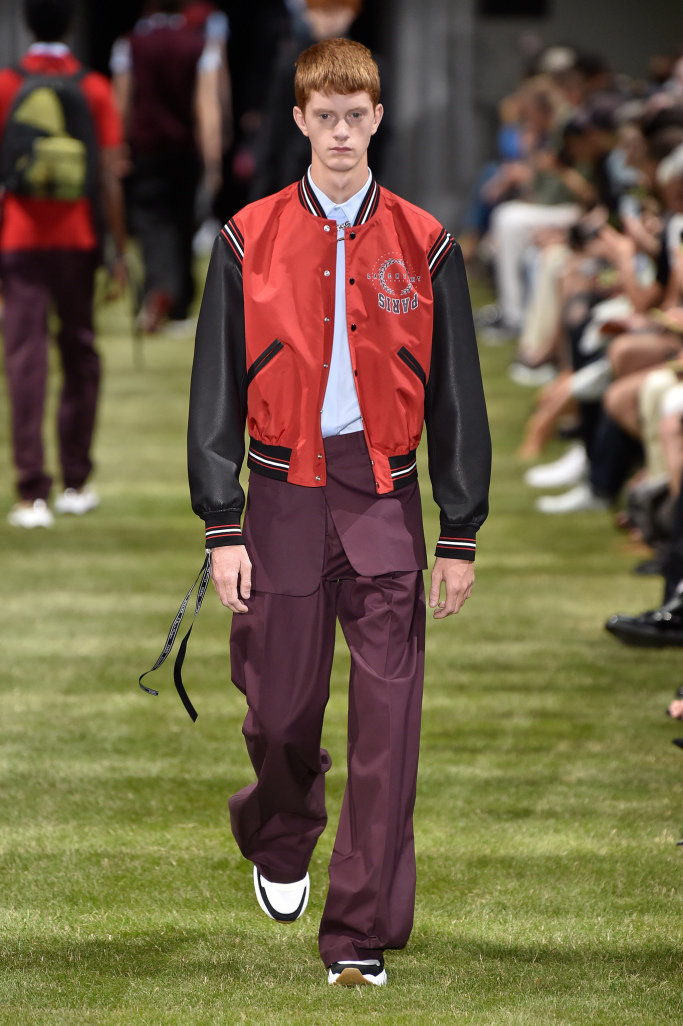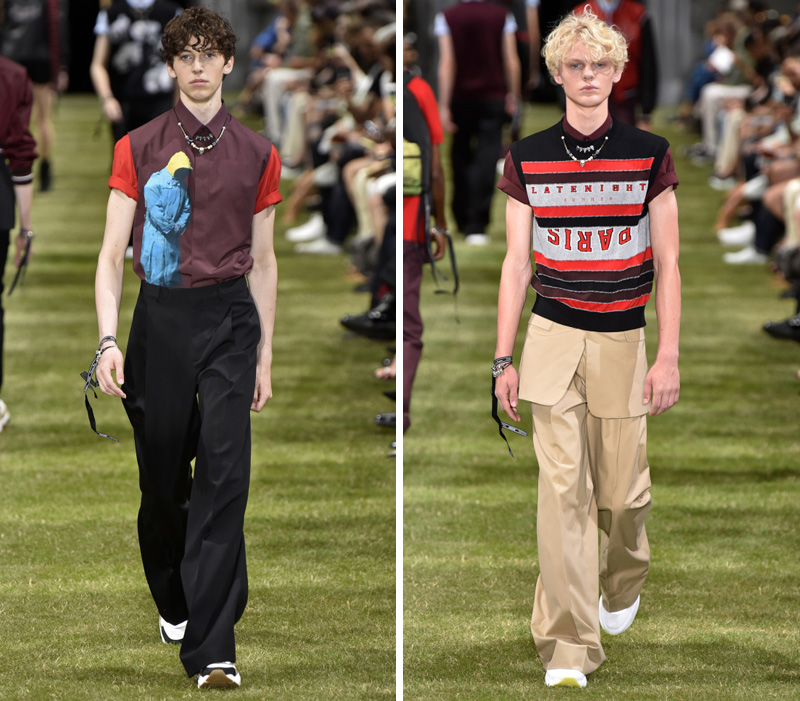 BALMAIN S/S 18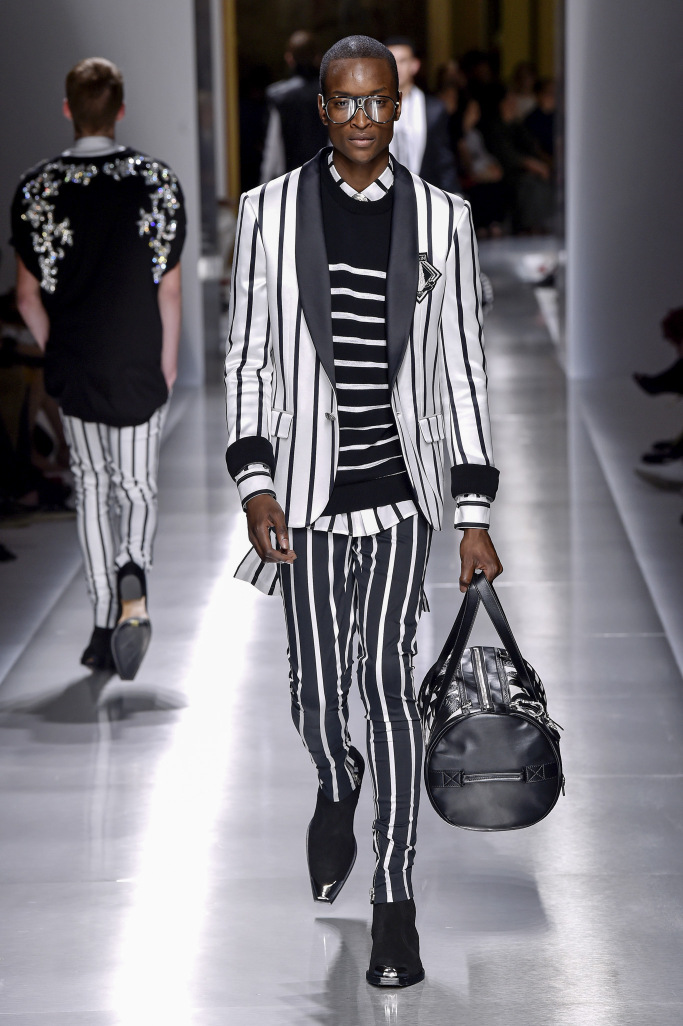 It was an embellished affair at Balmain's Spring Summer 18, with inspiration meshing French and US. Appliqué of chunky chain edging and studded metal and crystal beading work made jackets luster, while traditional French baroque swirls inspired by classic French palaces made for bold patterns on leather bikers and suiting jackets.
In an effort to form a collection fit for more than just what the ideal 'Balmain Man' would wear, Olivier Rousteing, Balmain's Creative Director, showed a play on the iconic French Breton stripe lining its way to cuts of trousers, tee and tuxedo jackets, with denim jeans studded in silver domed embellishments made for a luxe street cool element. Wild West cowboy fringing to leather jackets with an abstract American flag knit and coat integrating U.S influence to the assembly. Heavy in monochrome pieces and with a minimalist colour palate, it was all in the detail that made this collection a major head turner.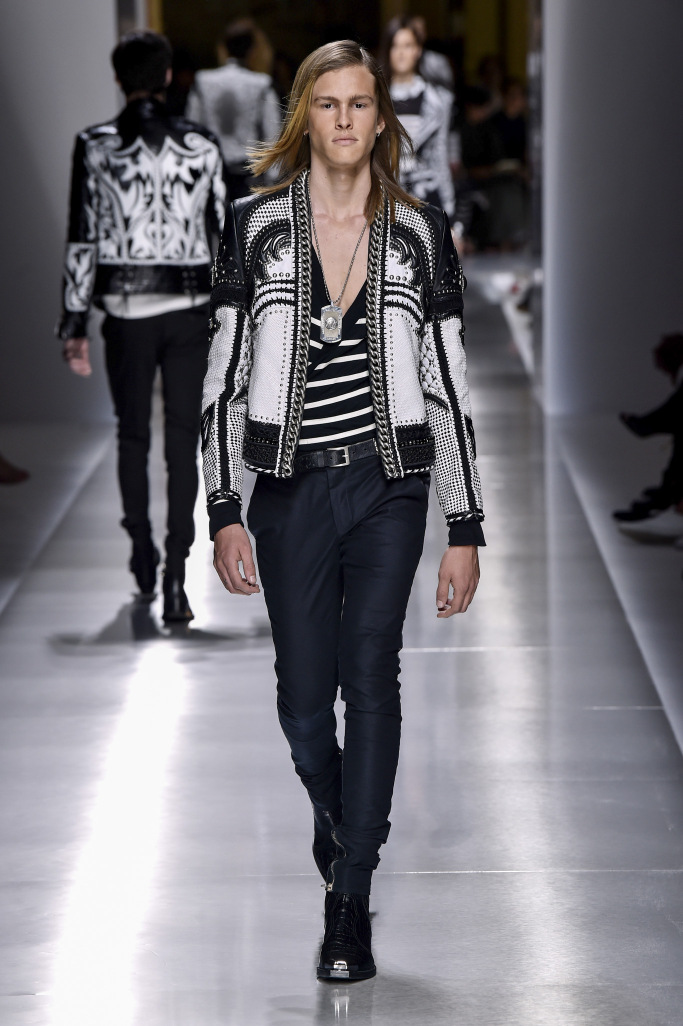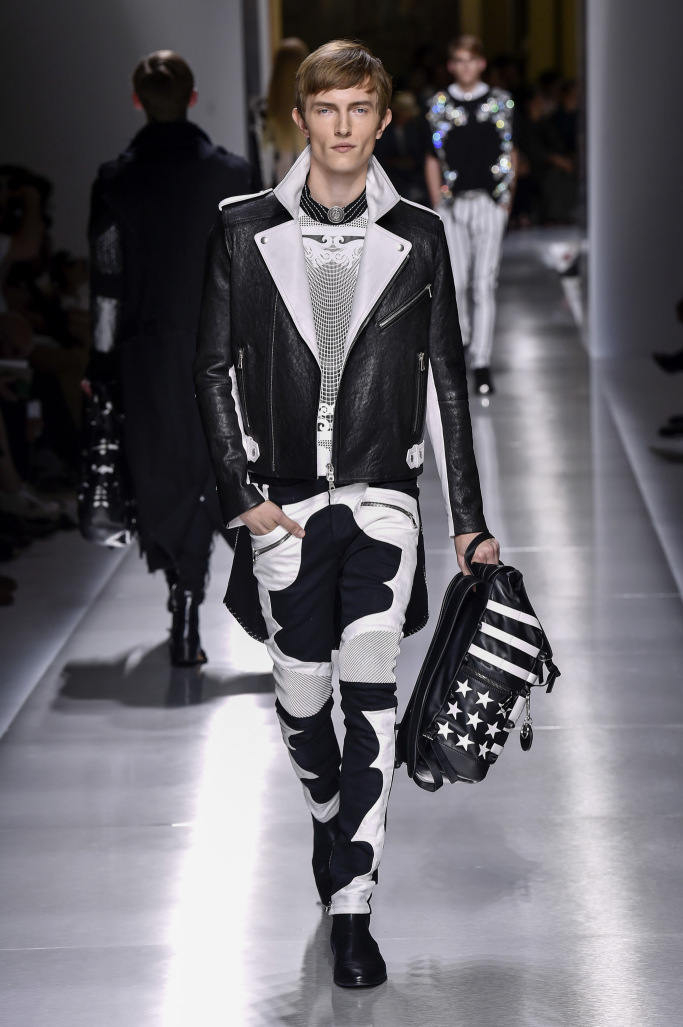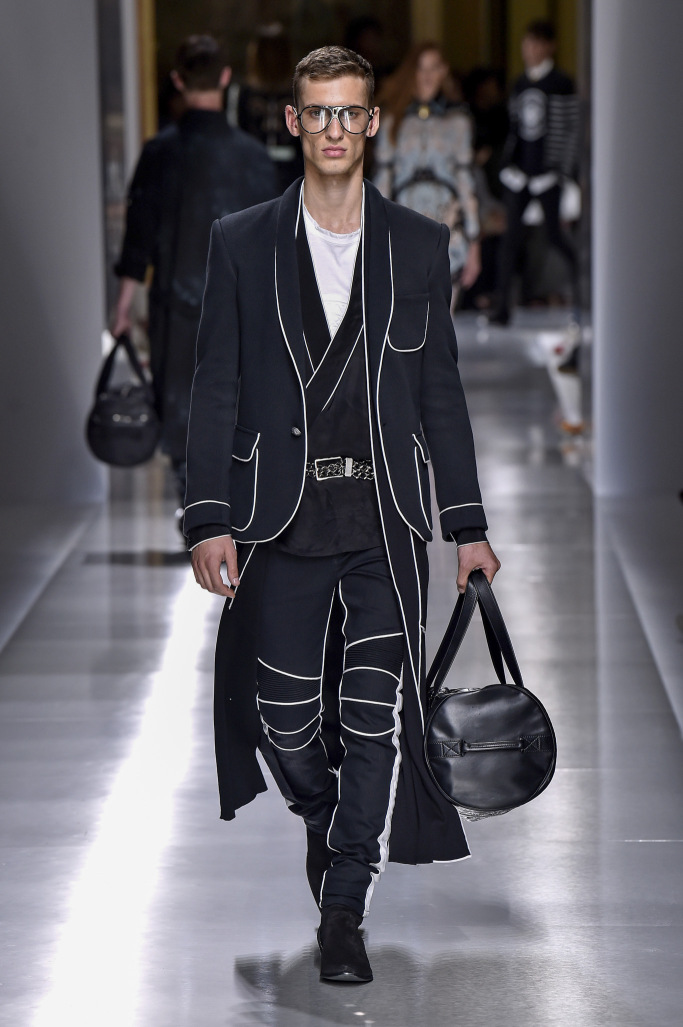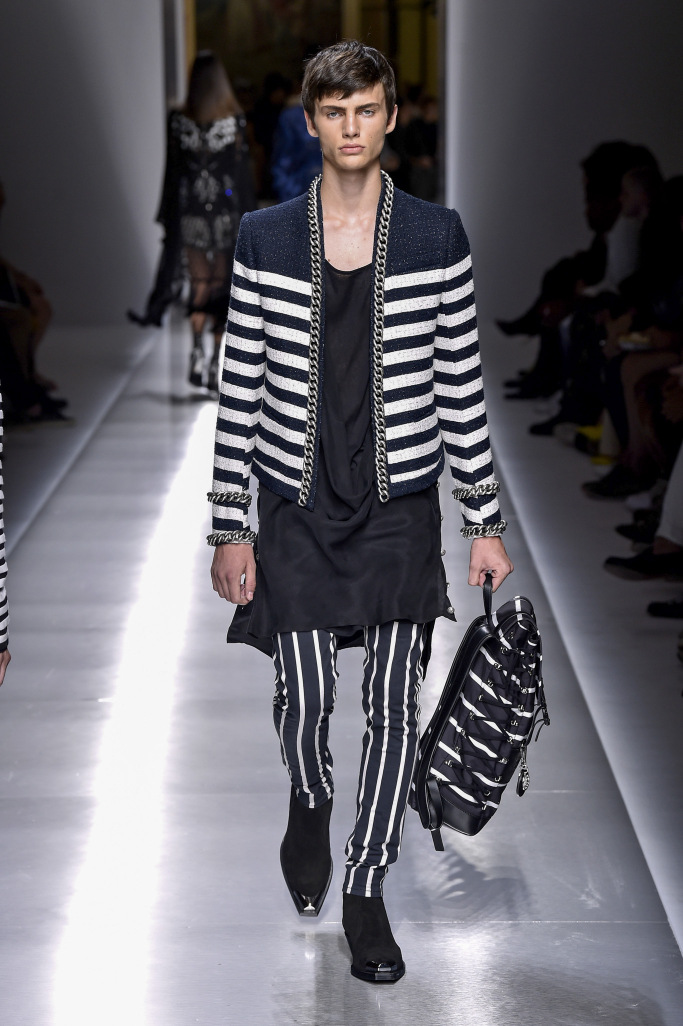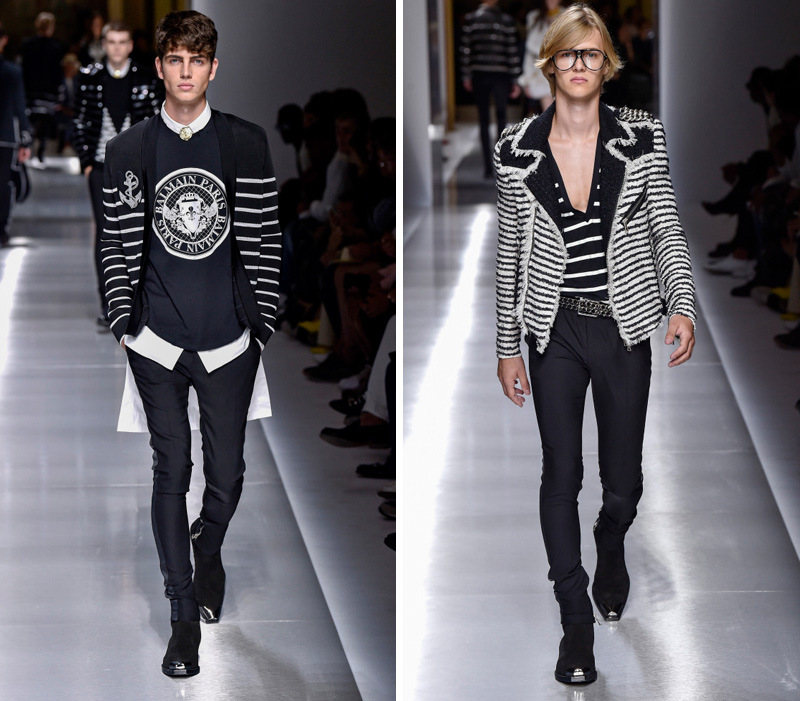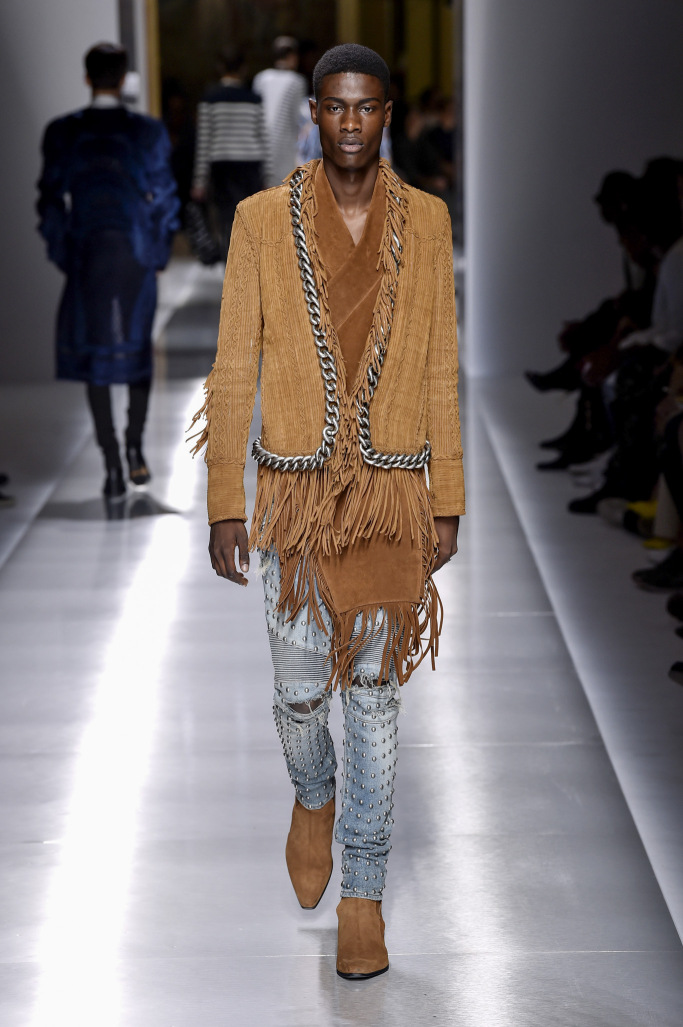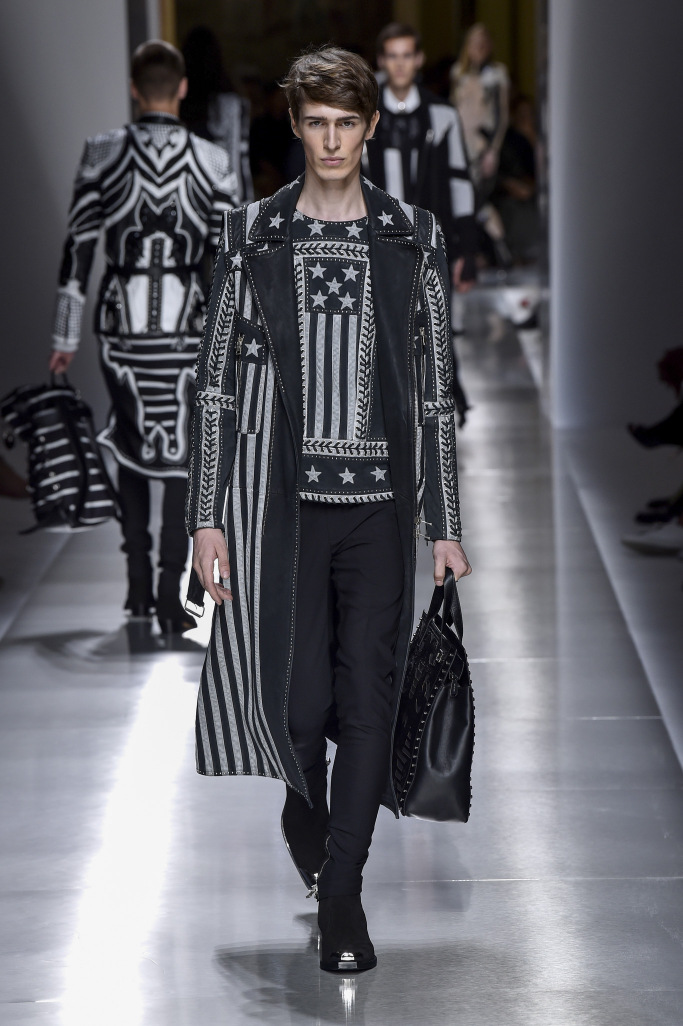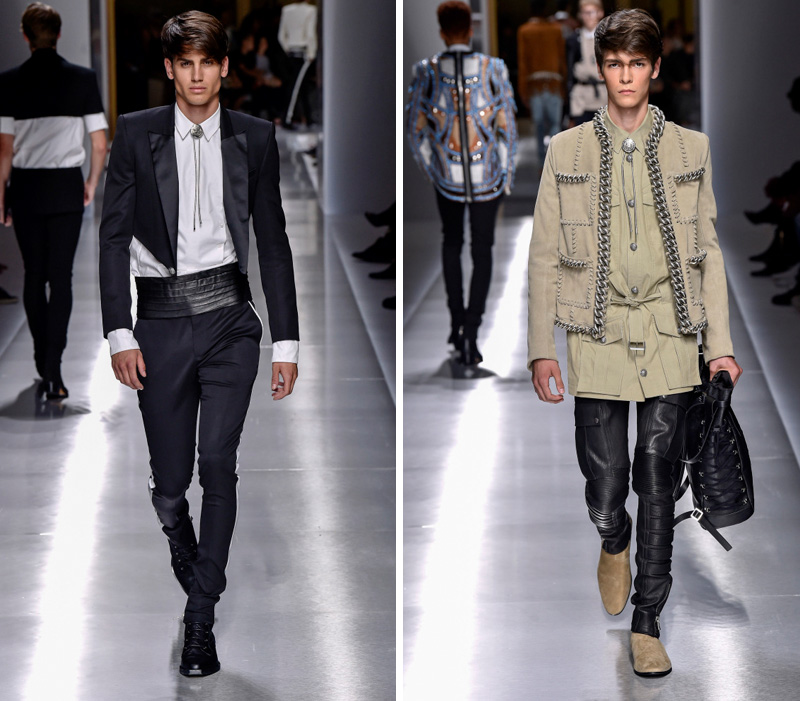 PAUL SMITH S/S 18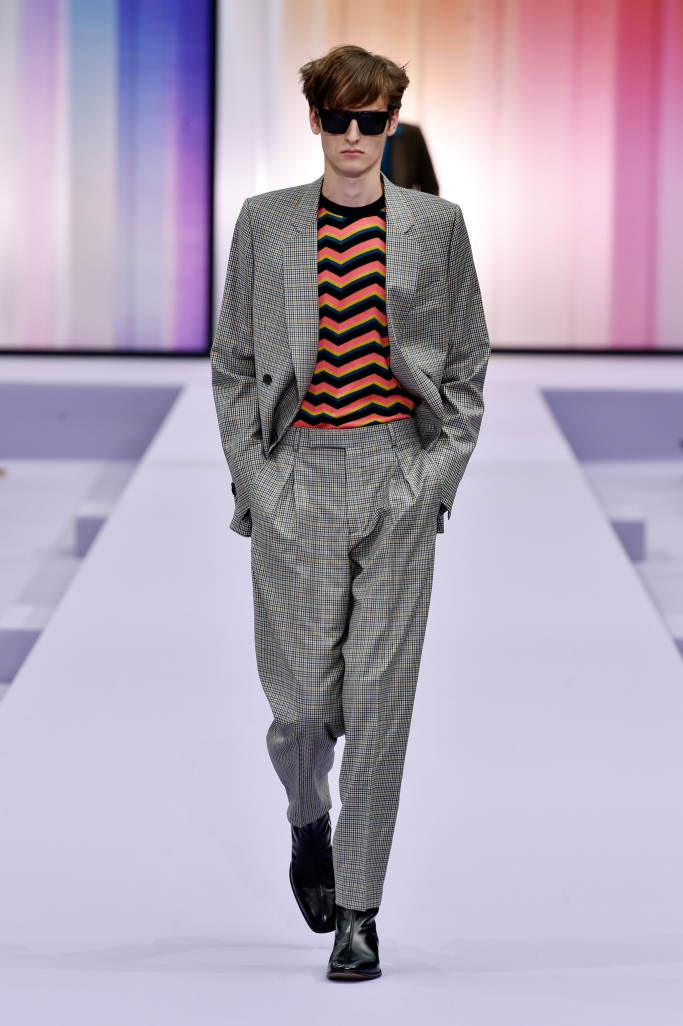 At the Paul Smith Spring / Summer 2018 show, Smith takes us to Hawaii where floral and playful prints form the parameters of the collection. A bright and bold range lined with colour shining in its entire splendor.
In reflection of a trip to New York in the 70's, Smith's NYC visit was defined by the numerous Hawaiian shirts bought at thrift shops which inspired him to create his own print that help establish his designer signature. For 2018 the range see fascia suits, deep sea foam shirting and long side and navy, bottle green and cannery yellow outerwear. With graphics a heavvly adopted in the collection, Smith said "a midnight beach scene is yet another strong graphic from a collection overflowing with bold prints. With tailoring a core part of every Paul Smith show, this season sees a nod to '80s pieces from the Paul Smith archive, with notched lapels, low break points and squared shoulders on jackets."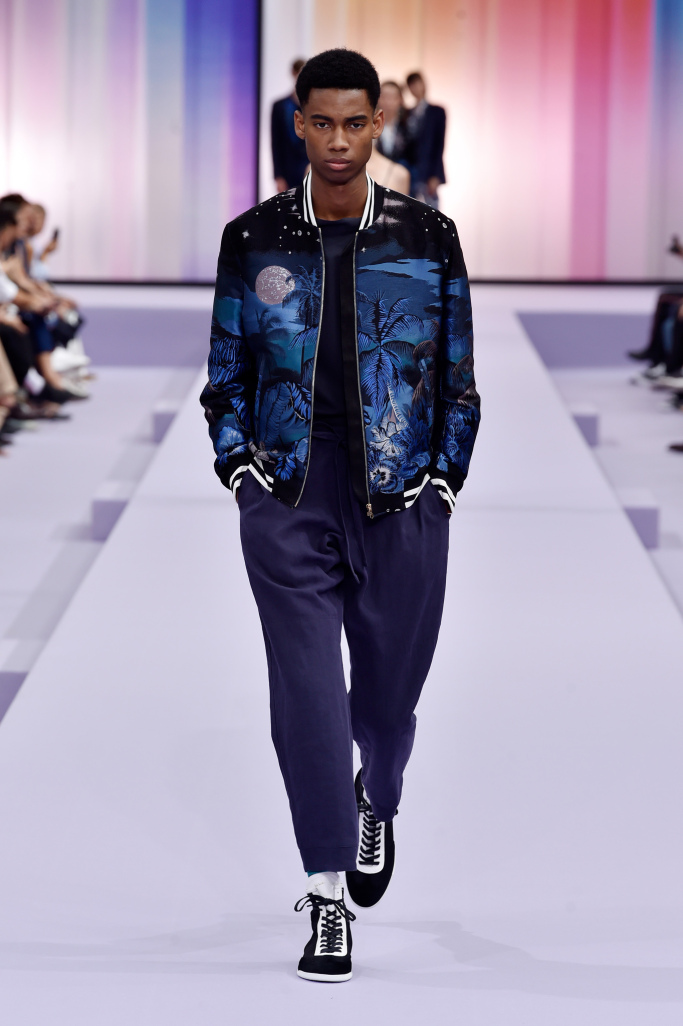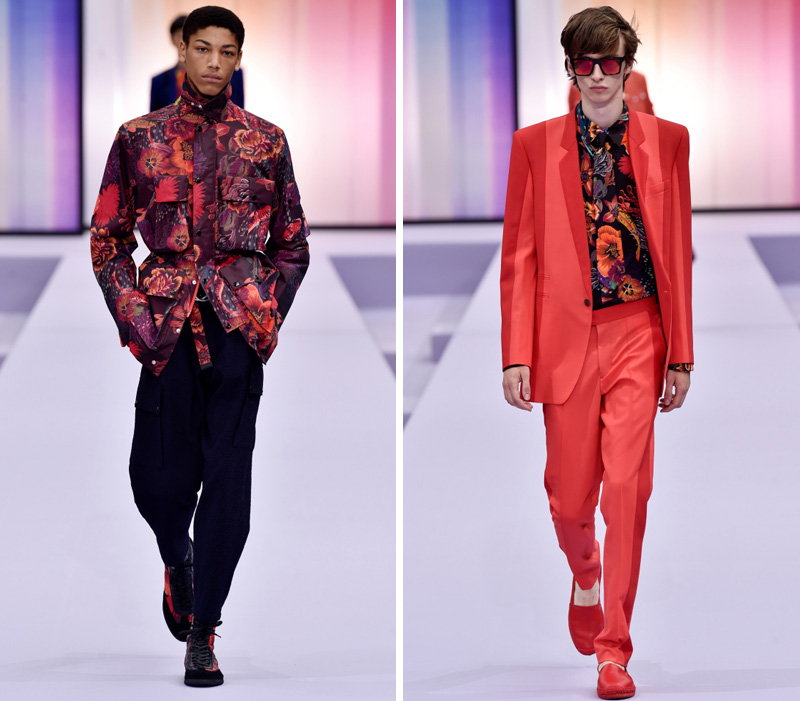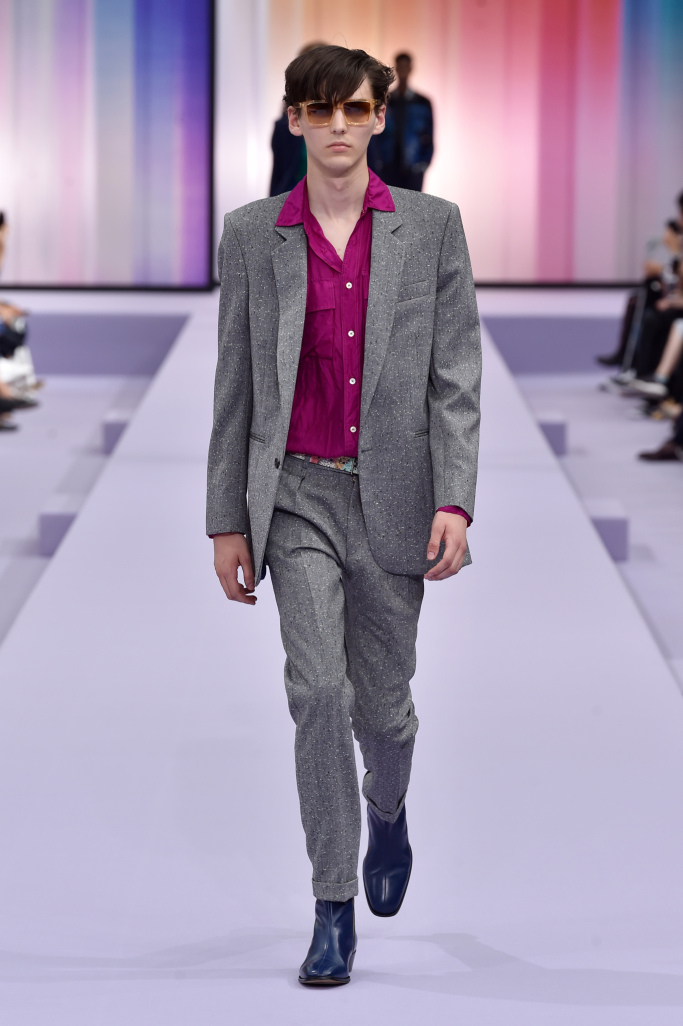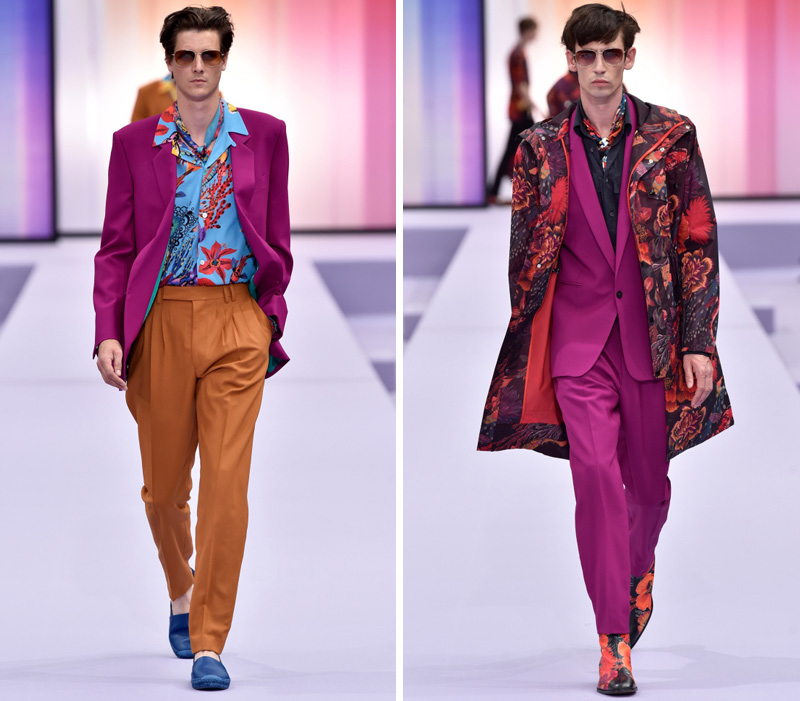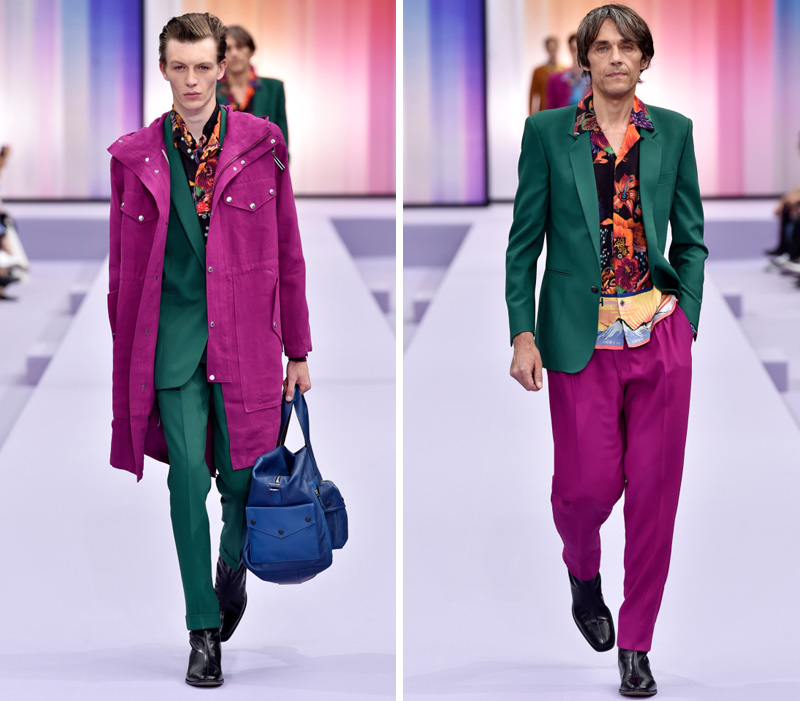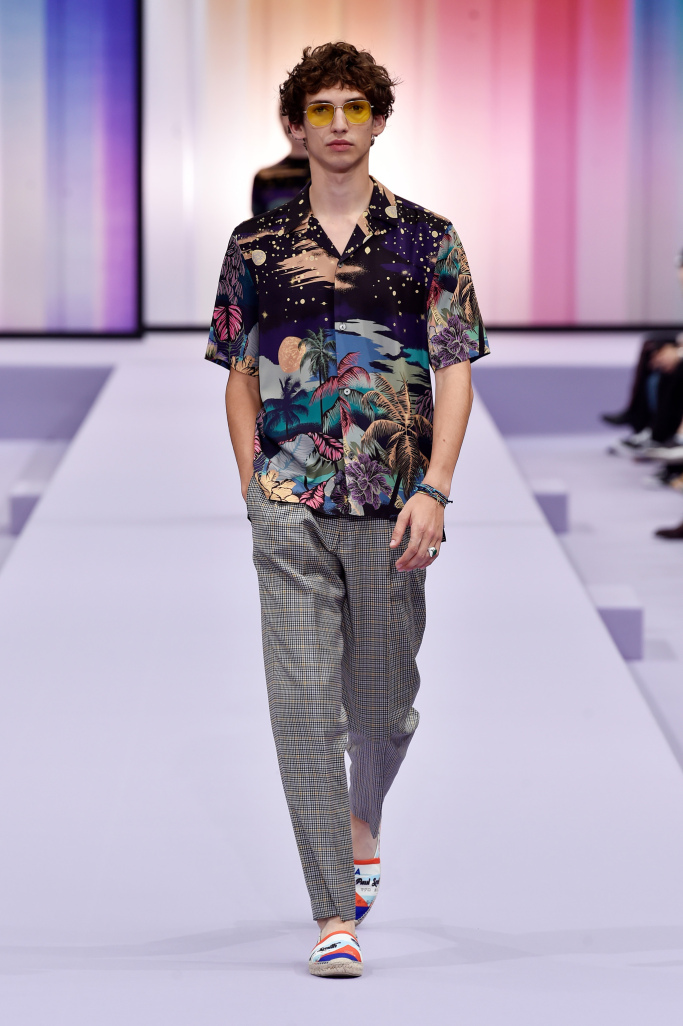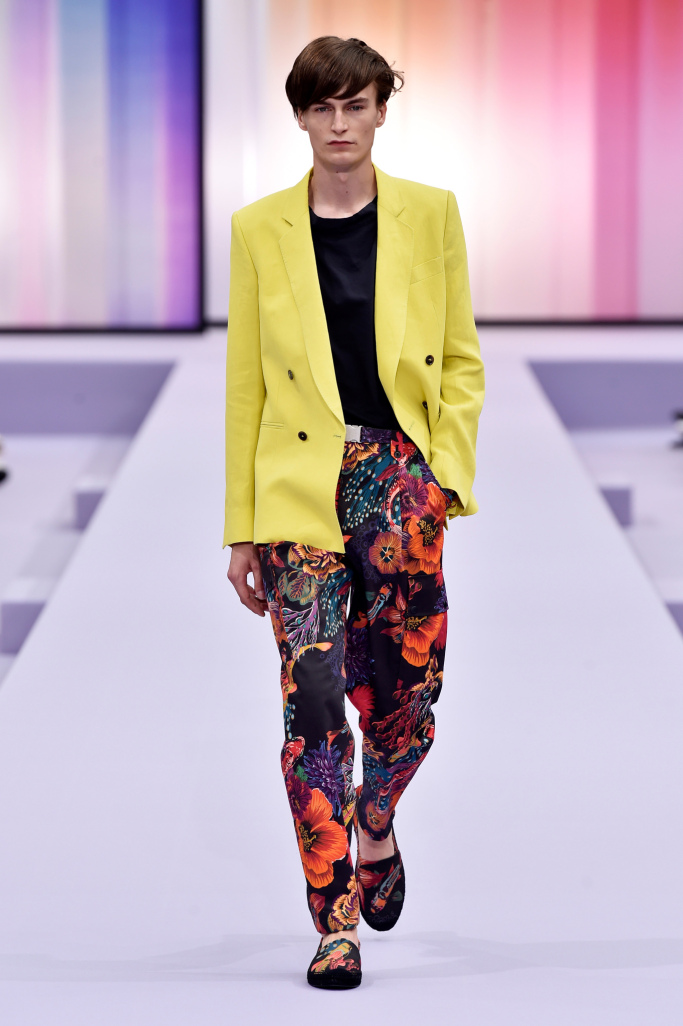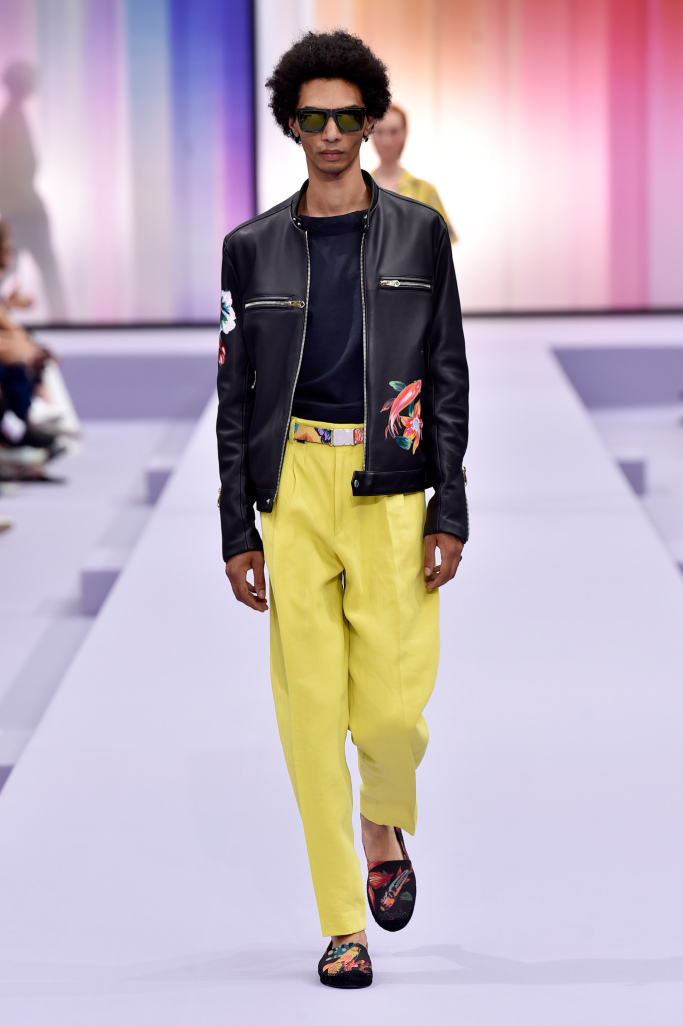 Stay dapper.
Robbie – Dapper Lounge.