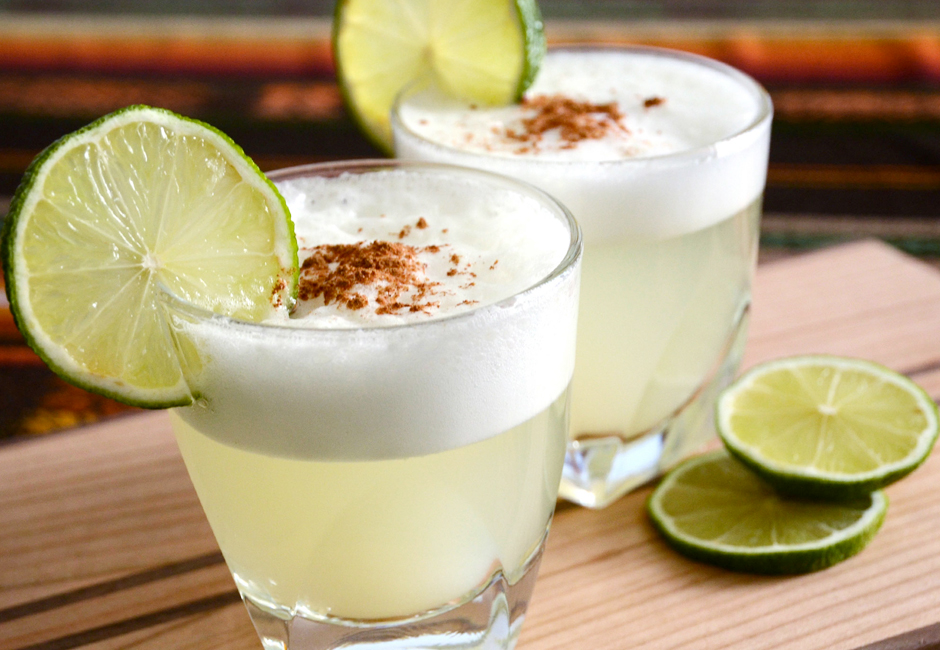 The Pisco Sour hailing its origins from South America and made by the Spaniards how steeled there, uses a white brandy as its core ingredient.
INGREDIENTS – Serves 1 :
2 shots Pisco
1 shot fresh lime juice
1 slice of lime to garnish
1 sugar syrup (2:1 ratio)
1/2 an egg white
METHOD:
Simply pour all ingredients into a cocktail shaker with no ice and dry shake for about 15 seconds to combined all liquids and begin breaking down the egg white to develop that velvety foam.
Add a good hand full of ice and shake well for another 15 seconds. This helps chill the drink and create and mix through that egg white even more.
Pour through a fine strainer into your pre-chilled serving glass, adding a few drops of Angostura Bitters on top and a wheel of lime to garnish.
Ready to enjoy.
Robbie – Dapper Lounge
P.S, don't forget to subscribe here and keep update with all Dapper Lounge posts.