PHOTOGRAPHER // RENNAN DIZON
ART DIRECTION & STYLING // DAPPER LOUNGE
EDITING & DESIGN // DAPPER LOUNGE
LOCATION // SURRY HILLS, SYDNEY
CLOTHING //
BLAZER : TOPMAN
SHIRT : SABA
TROUSERS : BRENT WILSON
ACCESSORIES //
TIE : TED BAKER
POCKET SQUARE : PAUL SMITH
SHOES : MARCS
BELT : MORRISSEY
WATCH : GUCCI
BRACELET : FRANCO FLORENZI
RING : GUCCI
SUNGLASSES: VALENTINO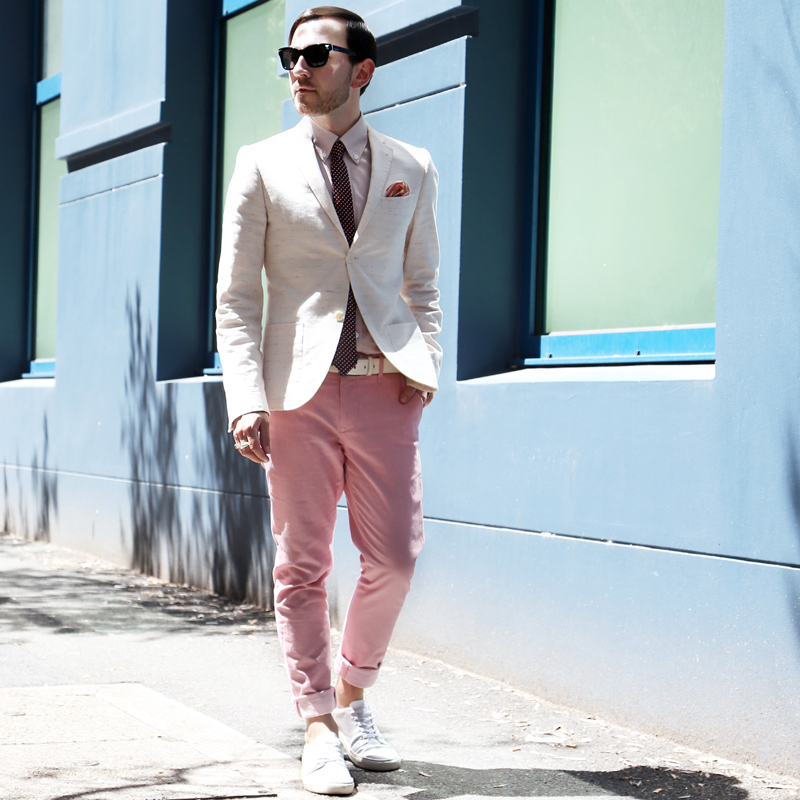 With Spring now at a close and Summer finally here, those long balmy afternoons are something we can all enjoy; a sunset beverage at rooftop bar – yes please!
And with it, brings time for an extra punch of colour to the dapper wardrobe. Brighter hues and bolder patterns all fit to express the season of fun.
Safe to say shades of salmon and sherbet pinks are more part of a gentleman's wardrobe then ever before. Far from a taboo colour these days, brands are serving it up in varying tones to style in different ways.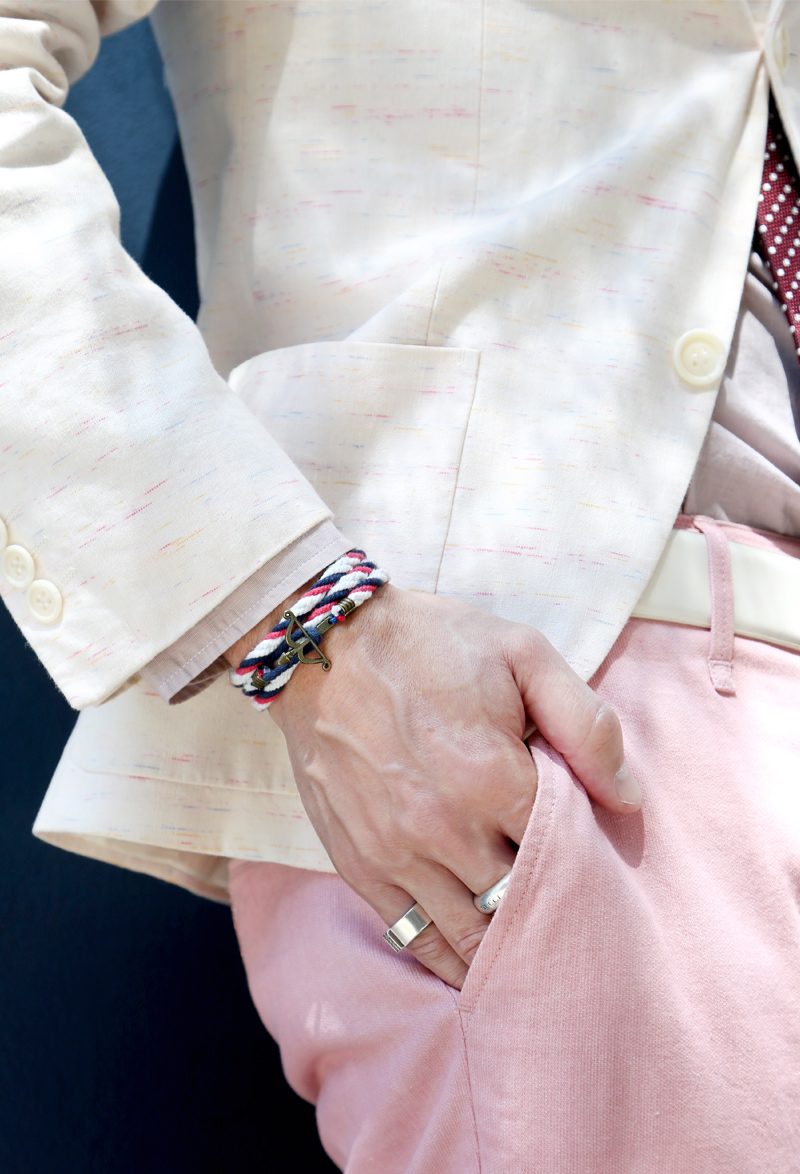 Quite a playful colour, I've teamed these Brent Wilson sherbet pink trousers with a more neutral tone ivory blazer from Top Man. It has small detailed colour highlights that run through the fabric and one cool benefits of this blazer, is you can easily pair it with any of the three colours that subtly run through the fabric; a light blue or stone trouser. I've pulled the below three trouser selections to illustrate the options, each of which help to elevate that particular colour.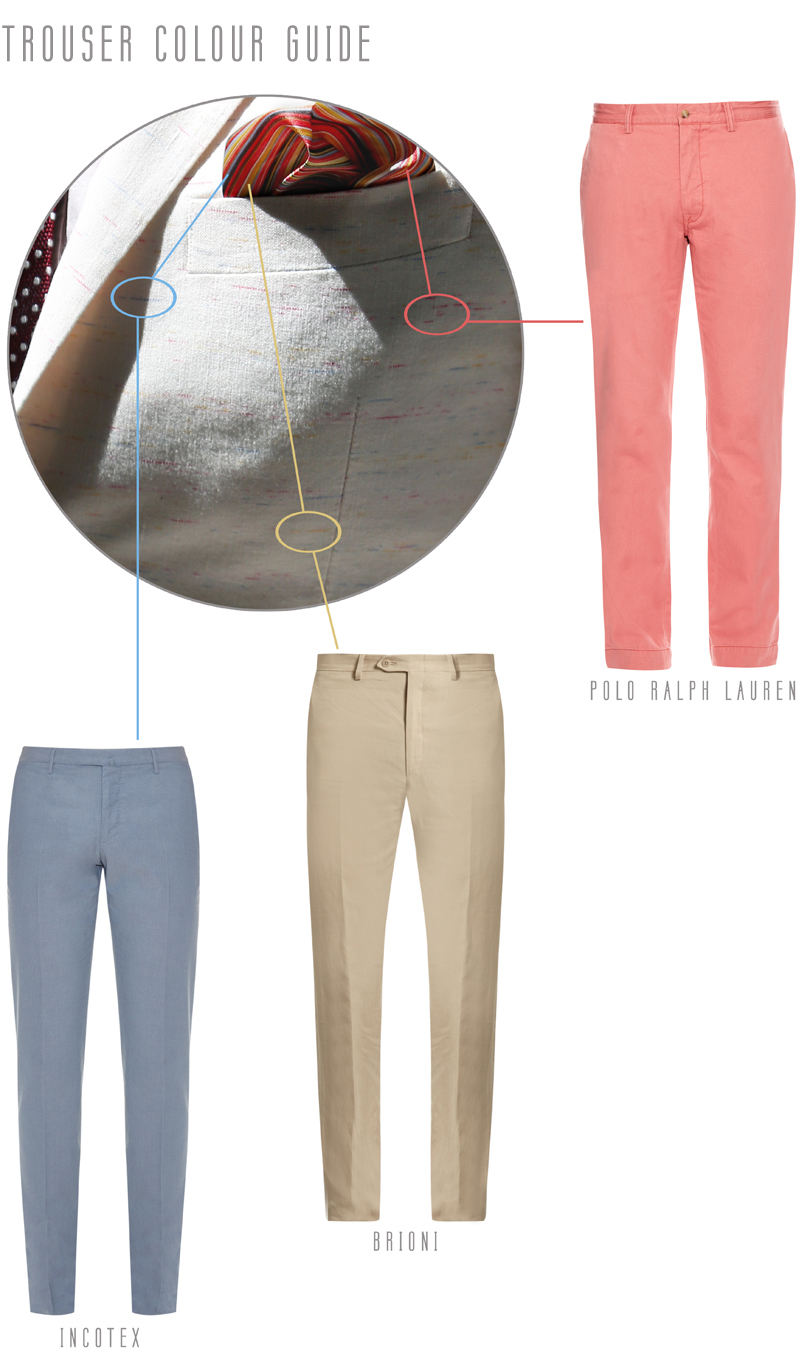 With a muted salmon shaded shirt from Saba, it plays for a great base canvas colour to make the pattern tie pop. I picked this Ted Baker tie up from David Jones along with this silk Paul Smith pocket square (probably one of the softest silks I've felt in some time – amazing quality!).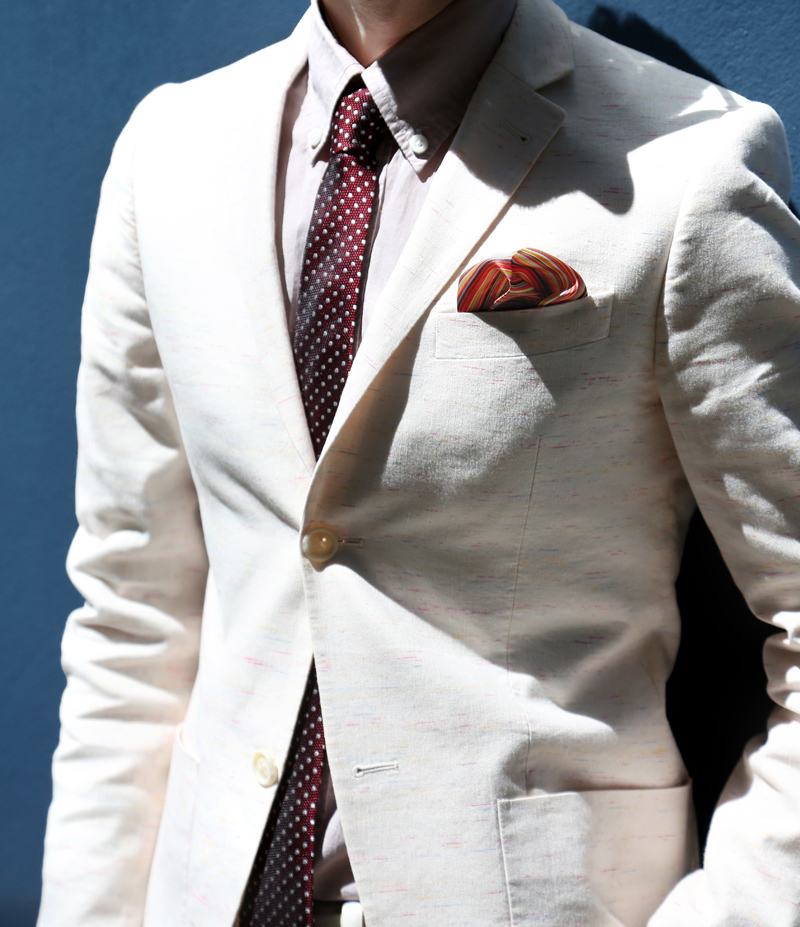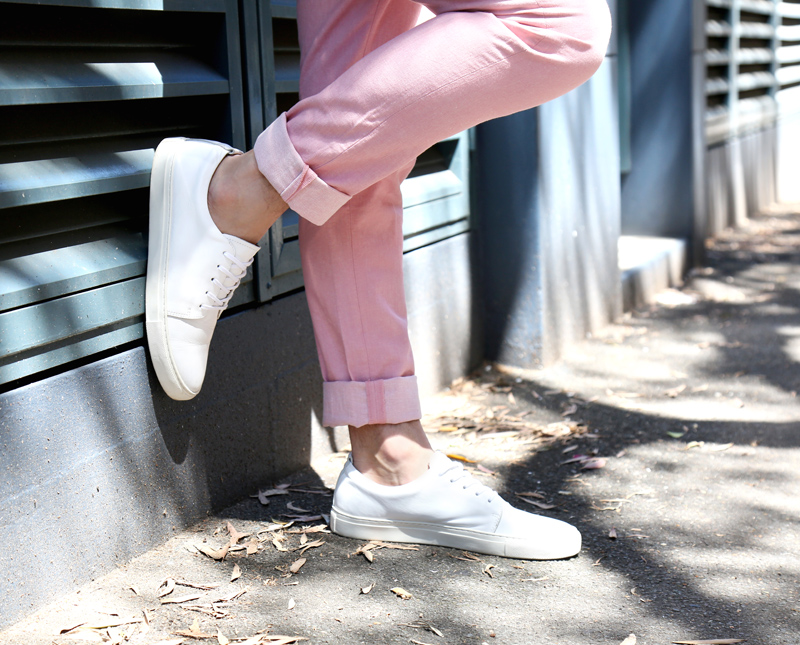 Capping the look with a little more casual vibe with these white sneakers from Marcs, a pair of suede stone coloured loafers could also pair back to this look.
Enjoy the summer ahead and stay dapper gents.
Robbie – Dapper Lounge.