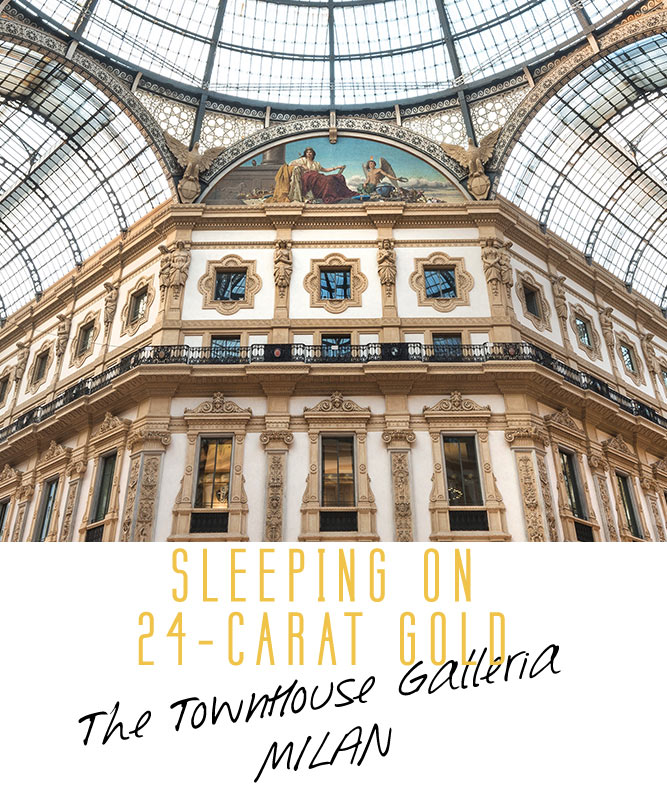 Milan is home of some of the world most luxurious fashion houses and hotels, not to mention the fine food. Architecturally, the city is know for its iconic structure like the Galleria Vittori Enanuele, the dommed glasses structure dubbed as one of the best places to shop up a designer storm with stores like Versace, Prada, Louis Vuitton, the list goes on.
On the top floor of this stunning fashionable shopping mall, the Galleria Vittori Enanuele also houses a luxe 5 Star hotel called the The TownHouse Galleria; a 46 room hotel the blends "chic and modern sophistication… suites reflect the art of modernity and design".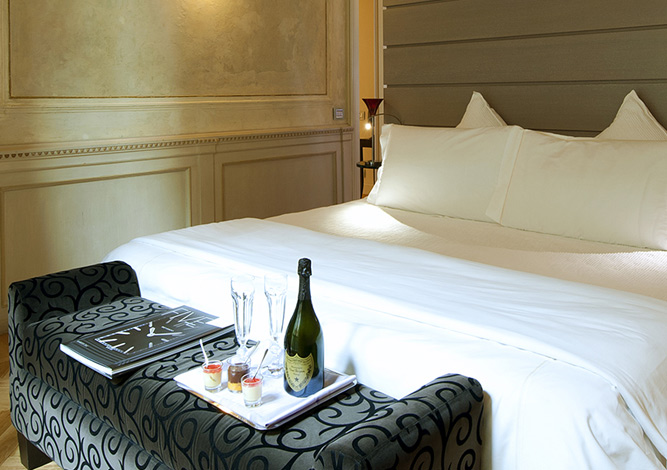 What's more unique about this establishment is that you can sleep on gold, quite literally. Only on offer in the 7 Star Ottagono Presidential Suite, 24-Carat gold bedding sheets accompany your stay. It's the first and only hotel in the world offering such premium bedding as part of your stay and if you have a spare $200,000 you can take a set home with you.
With only 100 sets available to purchase, The TownHouse Galleria says "the 24 Carat Gold Sheets have been conceived by Alessandro Rosso Dubai, designed by Federico Buccellati and made by Piana Clerico 1582. Sheets are made of a fabric woven with 24 Carat Gold (40%) and the most precious silk yarns. The parure includes one bottom sheet, four pillowcases, and one duvet cover. Piana Clerico 1582 certificate of guarantee guarantees the authenticity… A 24-hour security service outside the Suite will ensure guest privacy and security". "Gold stimulates wisdom and desire for knowledge. It has a protective effect, brings vital energy, increases self-esteem, courage, and willpower and amplifies positive feelings."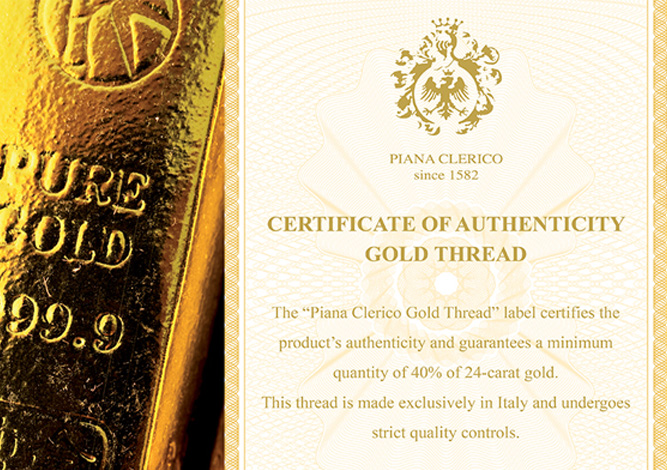 Now you'd have to agree that is premium at its best and I can see why you might need that "vital energy" it provides after your siesta on these sheets; you'll need it to pay off the $200k they cost.
For more you can head to galleria.townhousehotels.com
Stay dapper gents.
Robbie – Dapper Lounge.