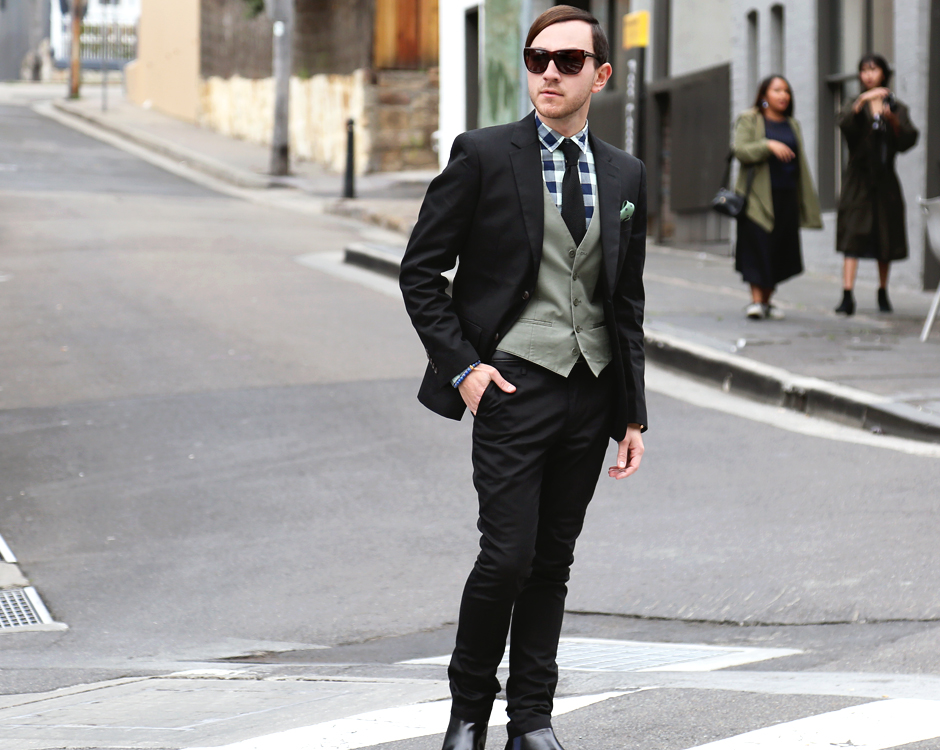 When is comes to sartorial styling, one piece that can't be overlooked and added to your wardrobe is a sharp waistcoat. With a variant of colours, textured and fabrics available, it's one of the easiest ways to elevate your look and add a little extra panache to your #outfitoftheday. I'm quite partial to a waistcoat when the look allows for it (when doesn't it), and it's a sure way to help introduce dimension and detail any look.
Needn't only to be worn on formal occasions, wearing a waistcoat of contrasting hues and patterned elements to your suit is a fine way to add character. Even be it may be a three piece suit (other than a black suit unless it's a formal occasion), a bold and strong windowpane suit with matching waistcoat will have you in debonair charm. Many waistcoat designs now include the detail of a lapel, so when the weather isn't as chilly for the need of a jacket or blazer, teaming it with tailored chinos, crisp shirt and tie with keep you in dapper form.
Below are a few of my waistcoat looks and keep scrolling to check out some slick waistcoat options.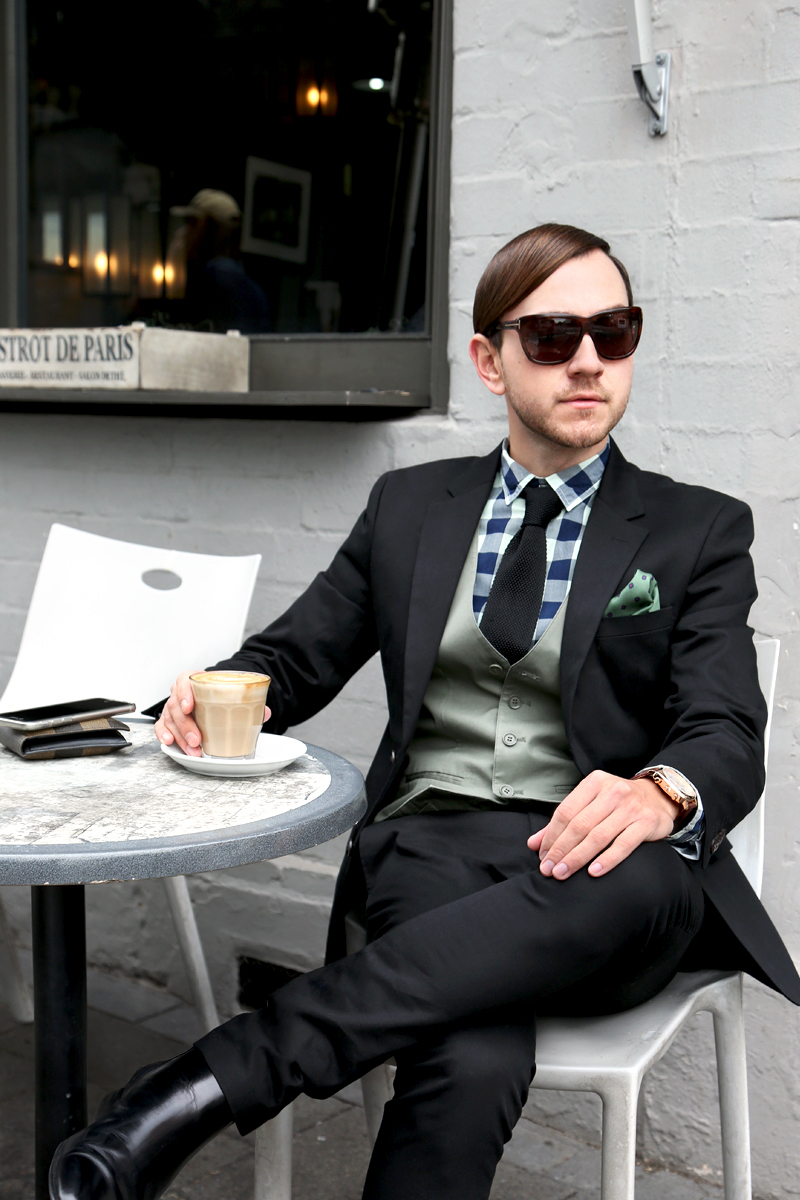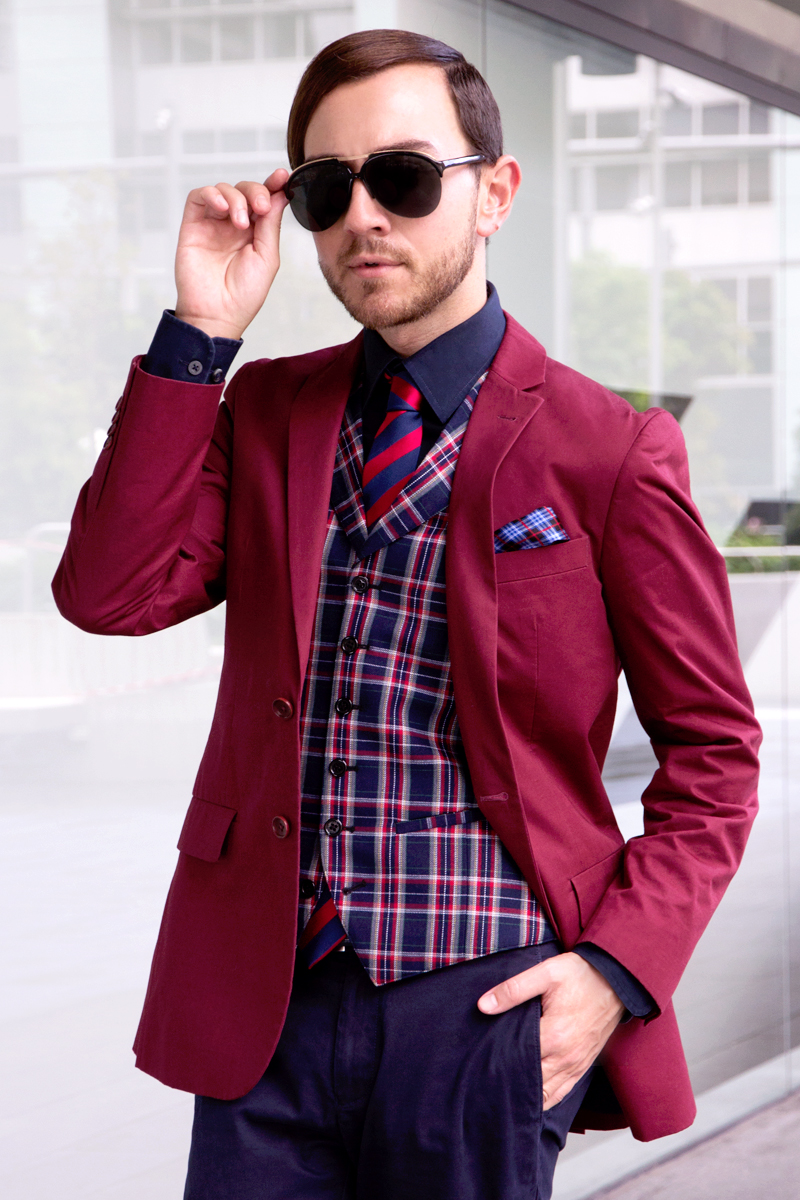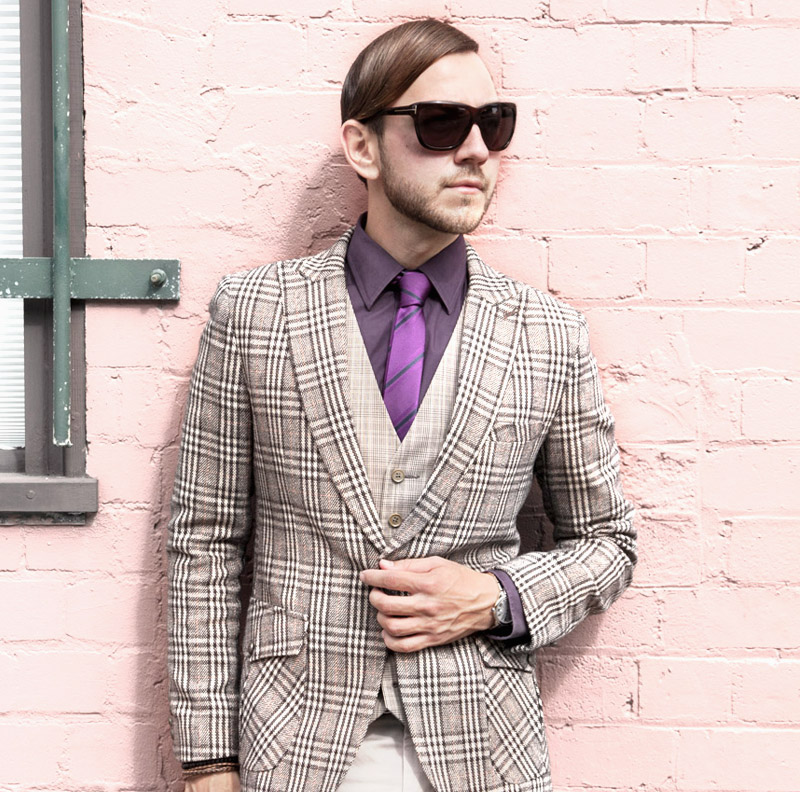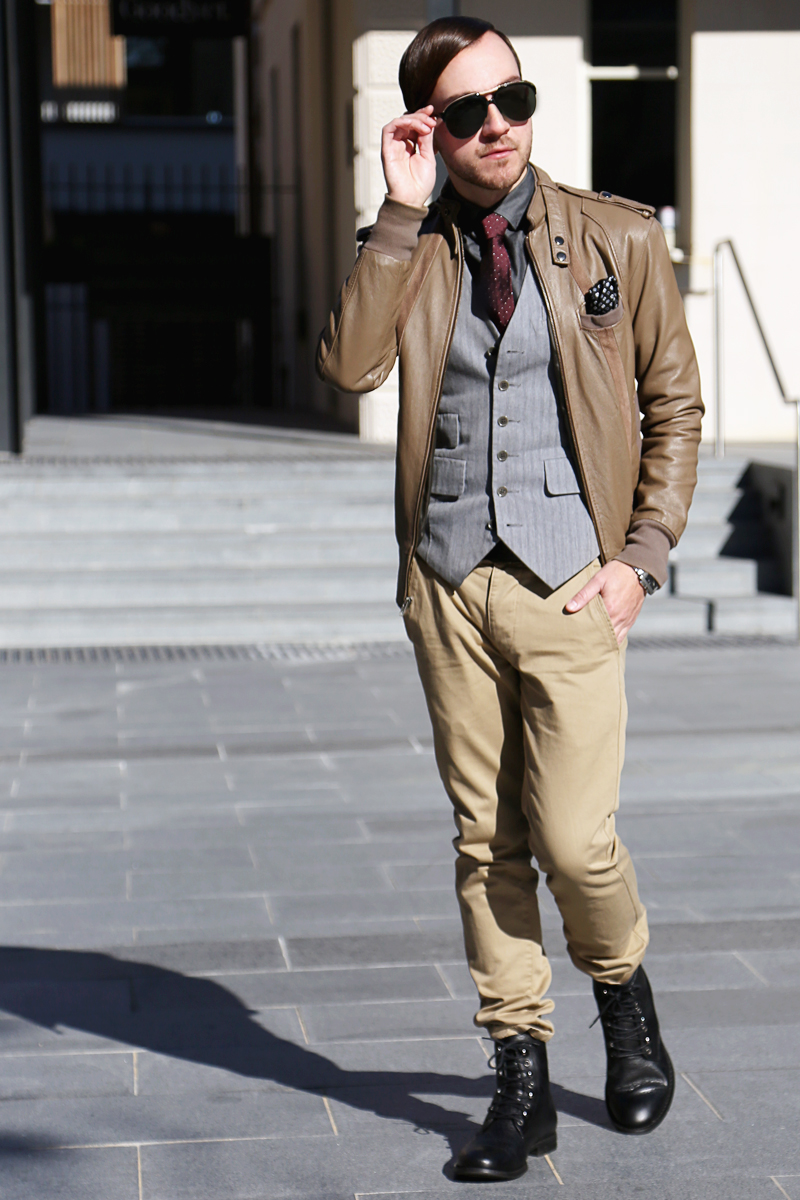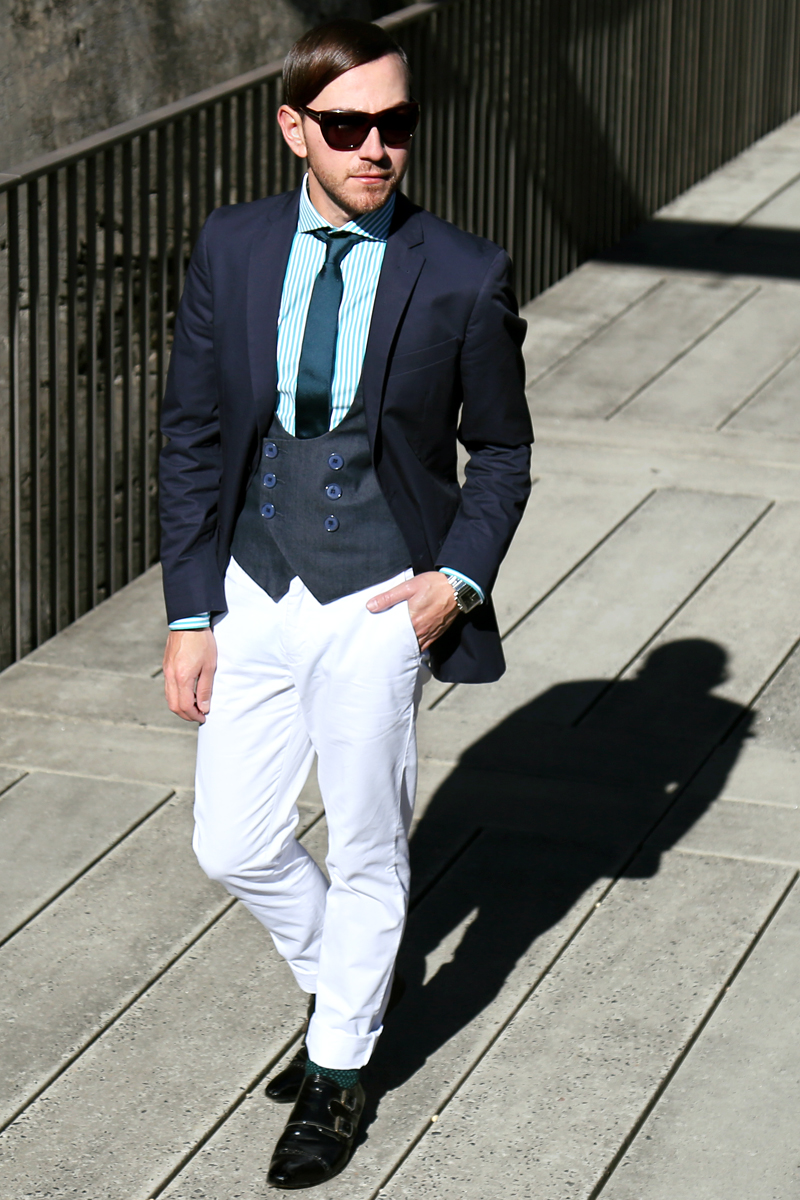 Ensure the fit is right. Waistcoats create a great a silhouette for the figure, so keep the arm whole cut nice and high, comfortable yet fitted at the torso and shoulders with the buttons done up – but just like your suit jacket kept the last button unfasten just to help reduce any pulling when your arms may be up; unless of course the design is a deeper cut through the front and is only a three button waistcoat.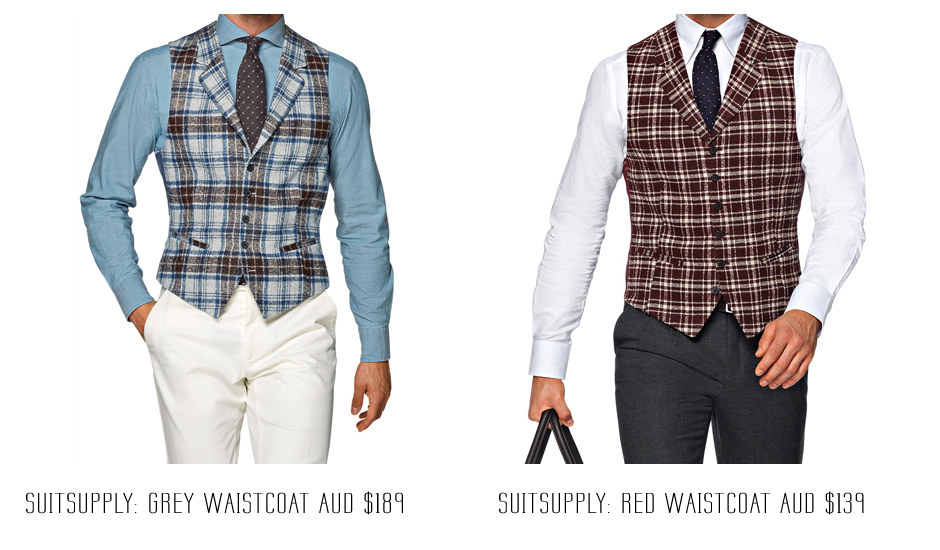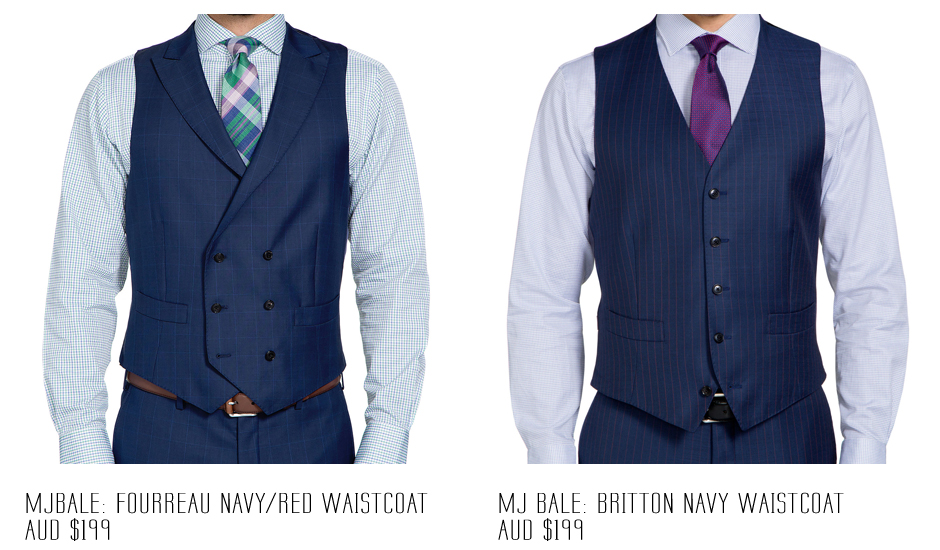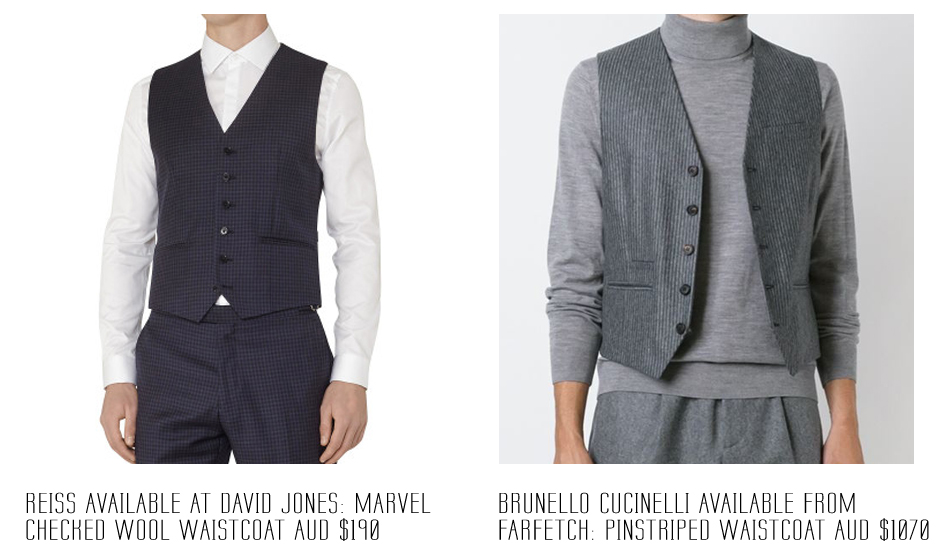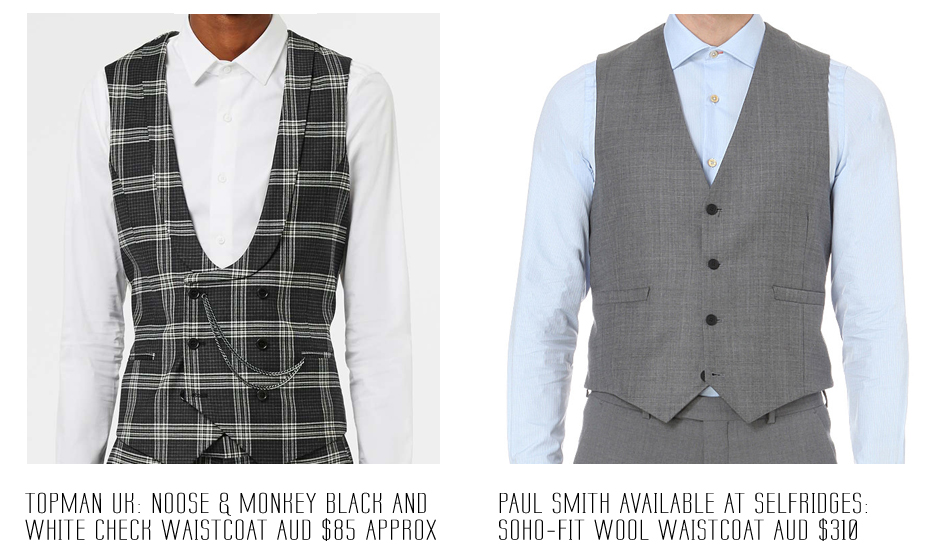 Till next time, stay dapper gents.
Robbie – Dapper lounge