The windowpane blazer, jacket or suit, is one of those sartorial pieces that simply speaks statement. A bold and identifiable wardrobe wonder comprising of large checks named after, well you guessed it, the pattern of panes on a window. In a recent shoot for Dapper Lounge, I had to pull out one of my favourite blazers by Brent Wilson to style. Worn hear with a bold blue shirt by MJ Bale, grey chinos by Marcs, navy silk pocket square by Rhodes & Beckett and a vintage tie I very quietly plucked from my fathers wardrobe.
Traditionally a piece donned for hunting and other smart casual events back in yester year, but when the sartorial king him self, Tom Ford, injected this style back into the 21st century in his 2009 campaign, we've seen this pattern steadily increase in popularity through to today where it has become redefined through fabrication adoptions and check scaling in today's modern gents business suits, casual suits and semi-formal suits.
The perfect mixer piece and most easily worn by colour blocking with a complimentary colours, allows your check detail to pop in all its glory. If you're wanting to layer up the checks, balanced is key in keeping your check shirt pattern finer and small in detail. For a clean and classy look on the weekend, a crew or v-neck knit or tee will keep you looking super sharp while helping you loosing the shirt for more casually confident attire. The finishing touch to any look, reach for that pocket square, be it for a business or smart casual look; you just never know who you might bump into.

Windowpane blazers, jackets and suits are every more prevalent in the collection of designs and brands these days, and below are just a few that have caught the Dapper Lounge eye to share with you gents.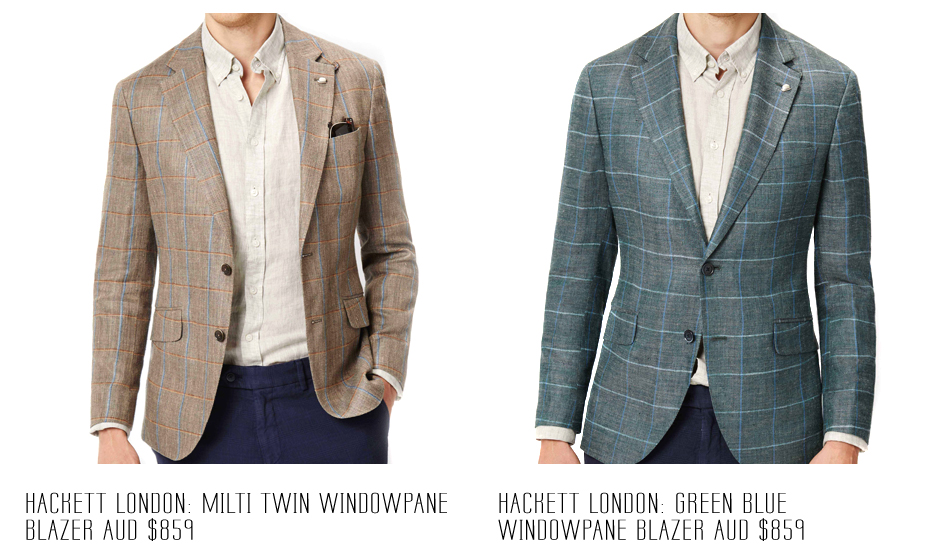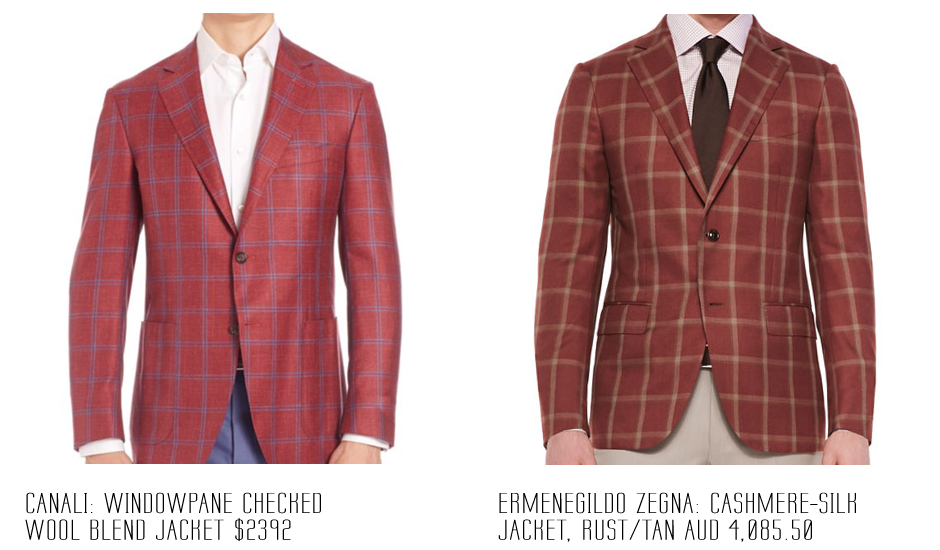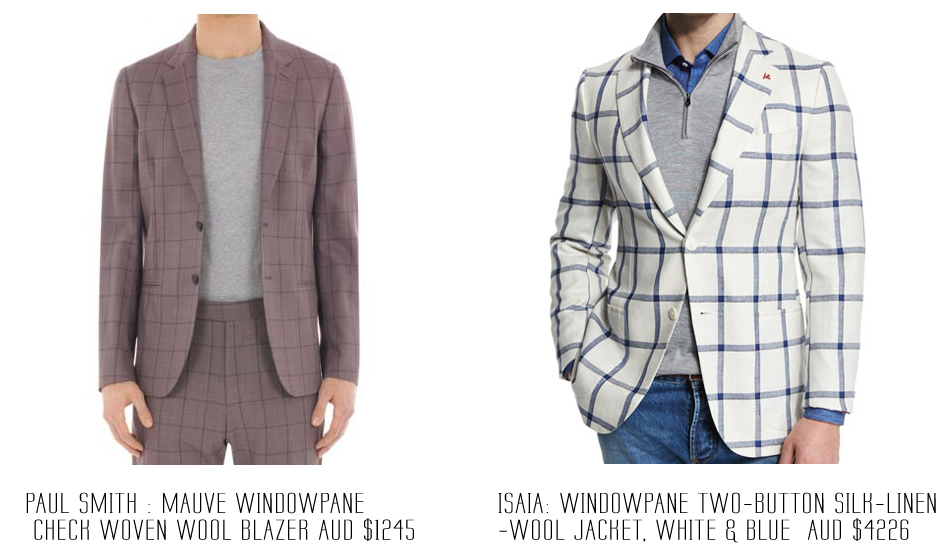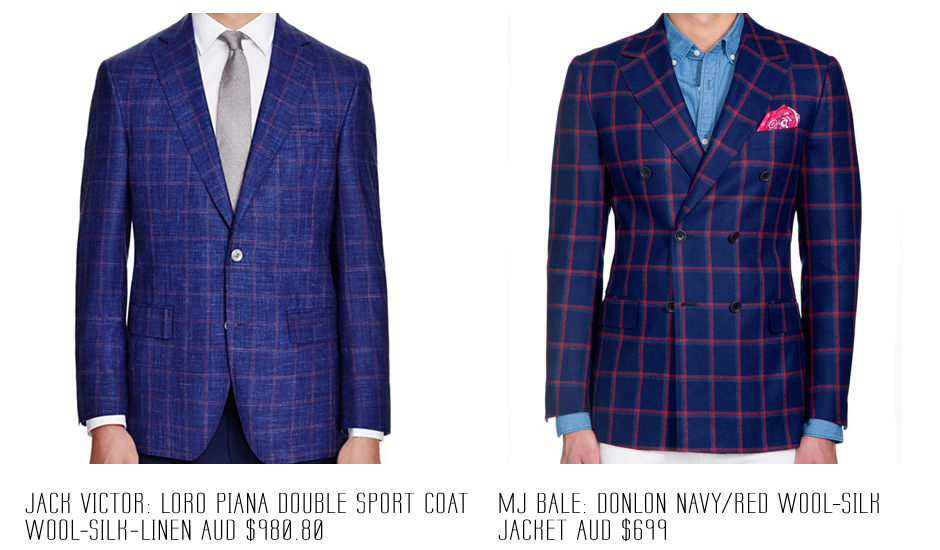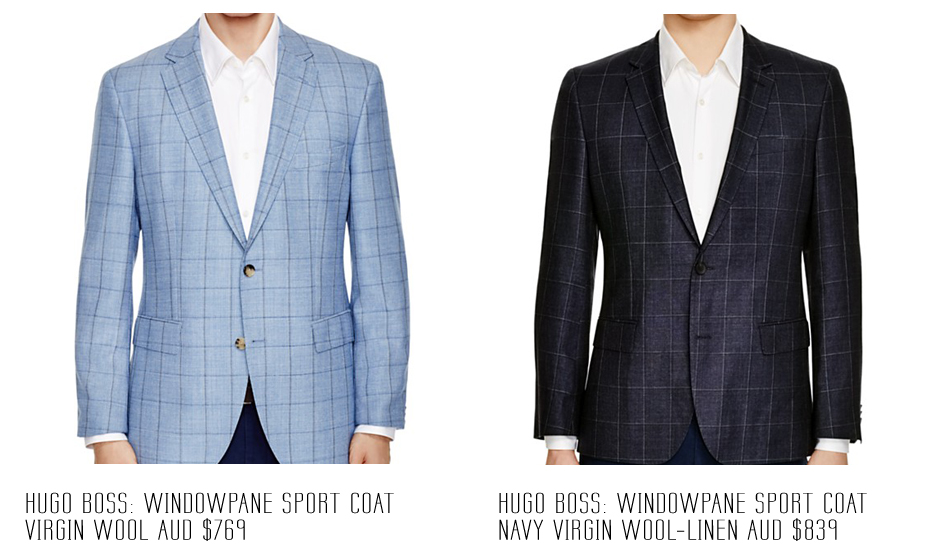 Stay dapper gents,
Robbie – Dapper Lounge