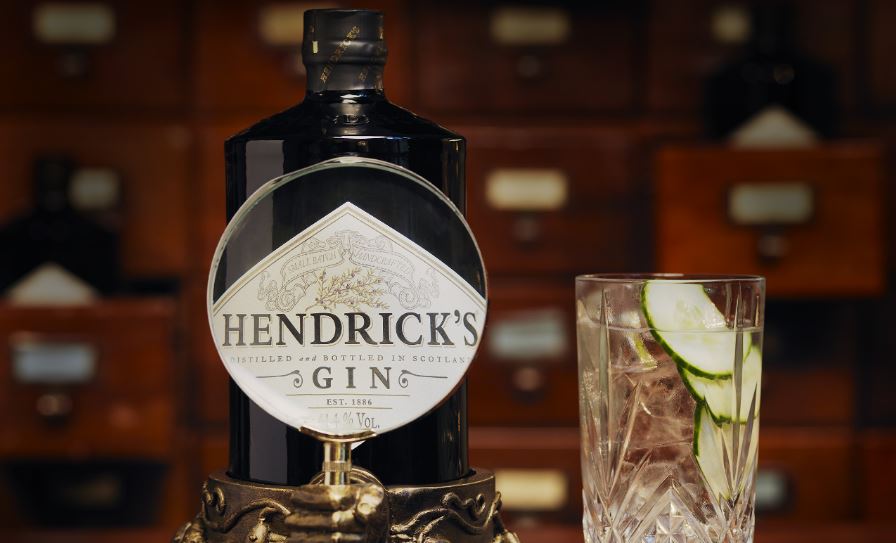 What does the second Saturday in June of every year mean? World Gin Day of course! To take a trip down memory lane and understand a few things that you may have not know about this infamous and popular tipple of today, the team at Hendricks Gin and brand ambassador Morgan Flanagan have shared with me 7 facts you probably didn't know about Gin. And while we're talking all things Gin, why not whip up a 'Cucumber Cooler' cocktail or a 'Dufftown Pony' to accompany your reading…scroll down for recipes below.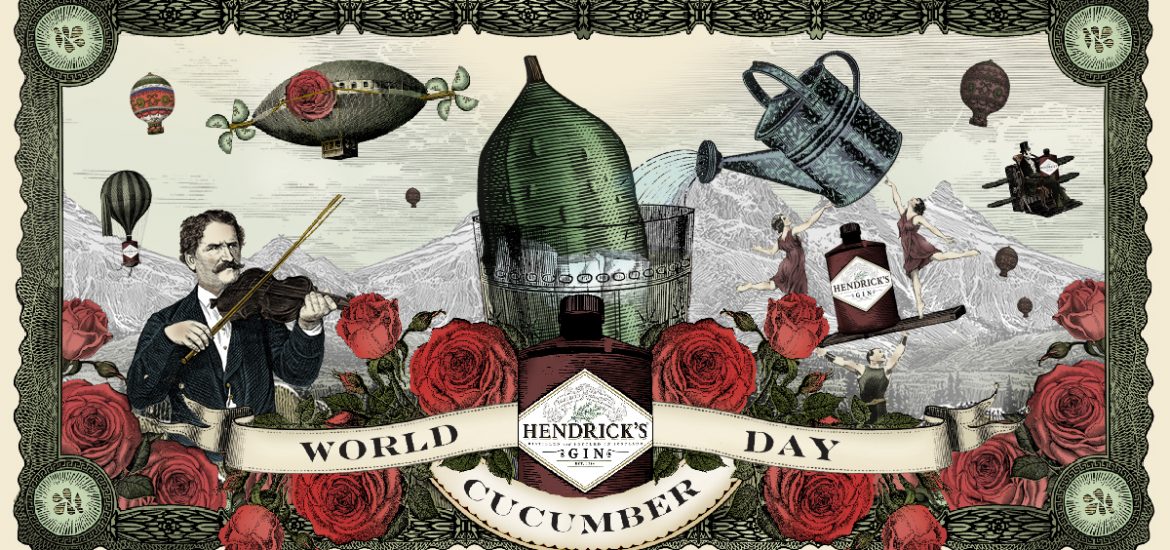 The world's first vending machine: As England was falling victim to the wonders of Gin in the 18th Century, the government tried to shut down drinkers by raising the cost of having a distilling license[i], leaving people angry and thirsty. This inspired the rather dubious Captain Dudley Bradstreet to put up a painted sign of a cat in his window. Customers placed their money in a slot and duly received their gin, sometimes into a cup and sometimes straight into their mouth. And thus, the sign of a black cat (an 'Old Tom') outside a house in London meant that illegal gin was available inside.
Writers and poets: It's no surprise that gin inspired the creatives of worlds past. Writers have been commending gin for centuries. Two men, in fact, were so smitten with the Hot Gin Twist in 1823 that they each sent poetry to newspapers expressing their love for the popular beverage. The first gentleman's poem was 149 lines long while the second man wrote a much shorter poem that praised both the drink and the previous poem[ii]. Gin became a uniting force for poets everywhere.
The ultimate 'Super Food'? The earliest recorded medicinal use of juniper occurs in an Egyptian papyrus dating back to around 1500 BC, in a prescription to cure tapeworm. Juniper berries were employed by both the Greeks and the Egyptians to ward off infections, and have also been found in Egyptian tombs where they were used as part of the embalming process. Greek athletes in the first Olympiads used juniper berries in order to 'go faster' whilst Roman gladiators used them as an antiseptic to clean their wounds.
A daily glass of pink Gin: Once quoted as saying, "Any damn fool can navigate the world sober[iii]. It takes a really good sailor to do it drunk", Sir Frances Chichester was the first man to successfully sail around the world solo in a sail boat in 1966. He famously attributed this success to a special pink Gin cocktail he drank to keep up spirits on the boat. The 'pink Gin' he spoke of is Gin, Angostura bitters and cold water[iv].
Cooling cups and dainty drinks: The 'Gin Cocktail' was the first cocktail to appear in the first-ever British cocktail book in 1869[v]. The author, William Terrington, created the cocktail using gin, ginger syrup, aromatic bitters and a splash of water. The book, 'Cooling Cups & Dainty Drinks' has been published and republished so many times you can probably find it at your own local bookstore under "vintage".
A royal tipple: Much like us commonfolk, the queen likes her lunch served classic with a glass of gin mixed with Dubonnet (a sweet, aromatised wine-based aperitif) and a slice of lemon; classy and cool as ever. The amount of alcohol the Queen consumes has actually been calculated as 'binge drinking' by government rules[vi]. Don't worry though – we won't judge.
Infamous and proud: In 1714, when gin was first mentioned in the Oxford English Dictionary, it was defined as 'an infamous liquor'[vii]. Reasonably so – as seen through the near destruction of London. The gin sellers advertised their wares with the sign 'Drunk for a penny, dead drunk for tuppence, straw (to pass out on) free.' If you couldn't afford the penny you could buy a gin soaked rag to suck on – though it has since reclaimed its identity as the good 'bad boy' of booze.
COCKTAIL RECIPES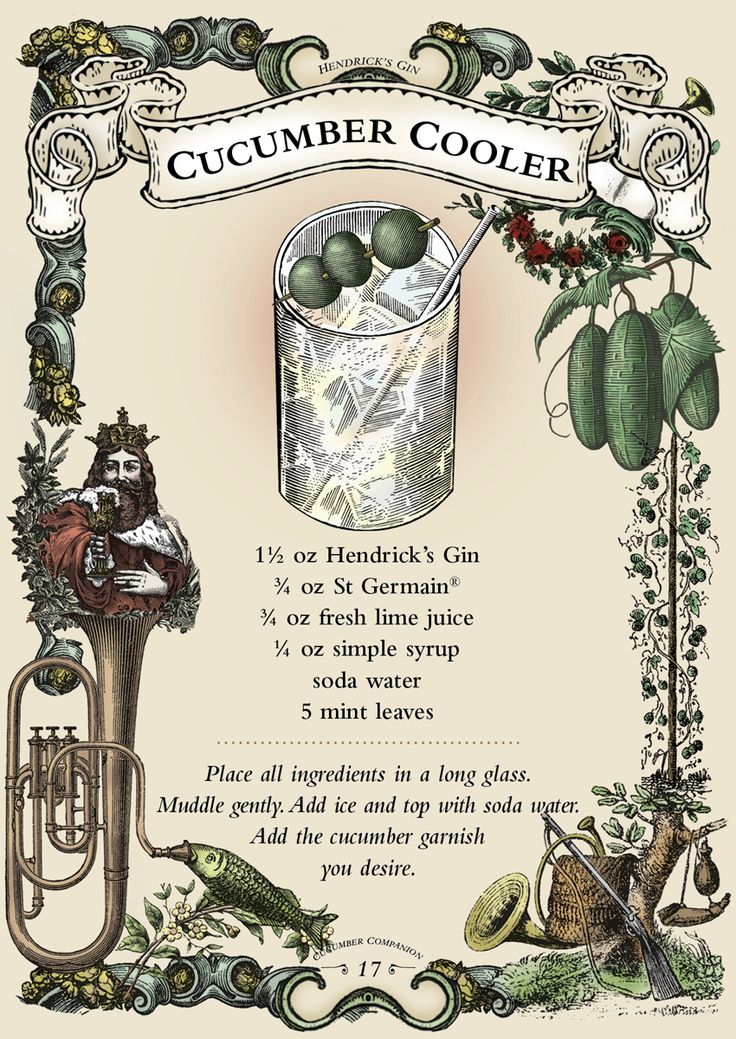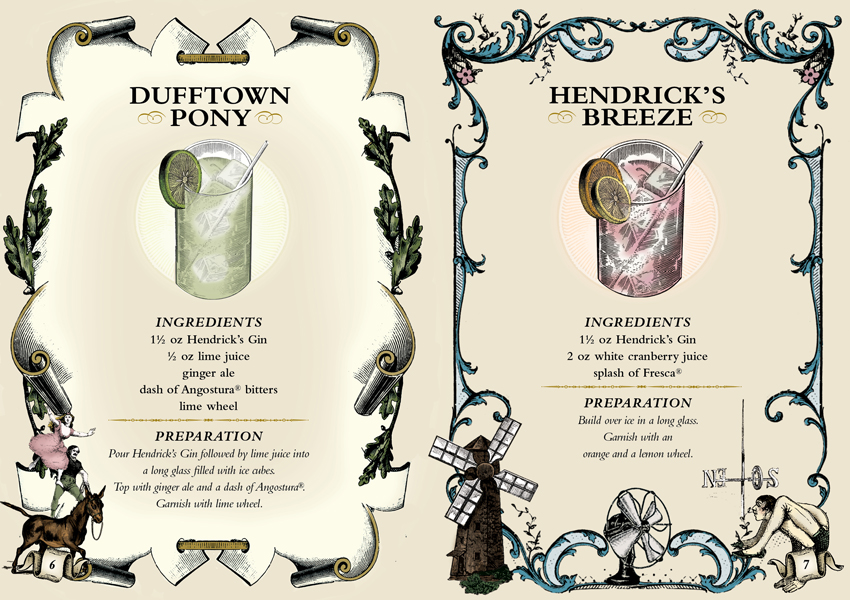 In the beginning…"some time ago and on somewhat of a whim, the Great Grandson of Mr. William Grant purchased at auction two unusual stills, and it was a full thirty-three years before he actually determined what precisely to do with these peculiar contraptions. He later enlisted Ms. Lesley Gracie in his eccentric quest, and together they achieved 'a peculiar sort of deliciousness' by firing up the two very different antique stills with an odd symphony of botanicals, further enlivened with infusions of cucumber and rose. Against all odds, they concocted the unusual perfection that became known as Hendrick's Gin."
You can check out more info at www.williamgrant.com
Stay dapper gents.
Robbie Dapper Lounge.
Pics sourced