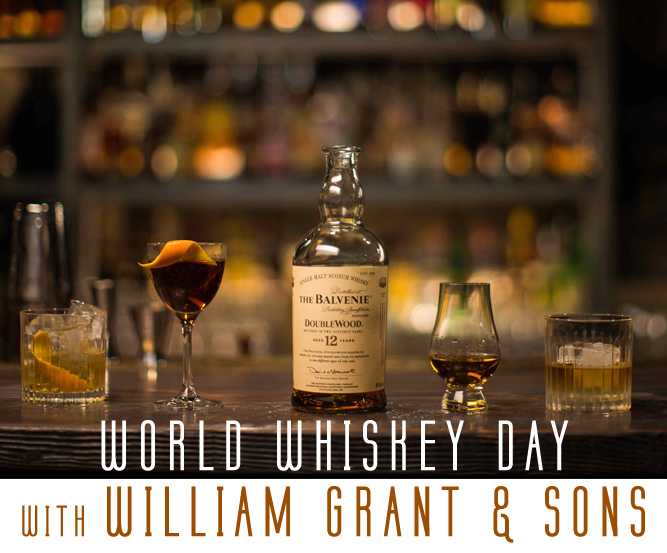 Gents it's World Whiskey Day tomorrow, Saturday the 20th of May, so there's no better time to celebrate this fine tipple then this weekend. From its variations in body and flavour, whiskey was once refered to as Uisge Beatha, or the 'water of life'. Australia's Scotch whisky experts, William Grant & Sons, where kind enough to send me a little celebratory gift below in prep for the day filled with such rich history.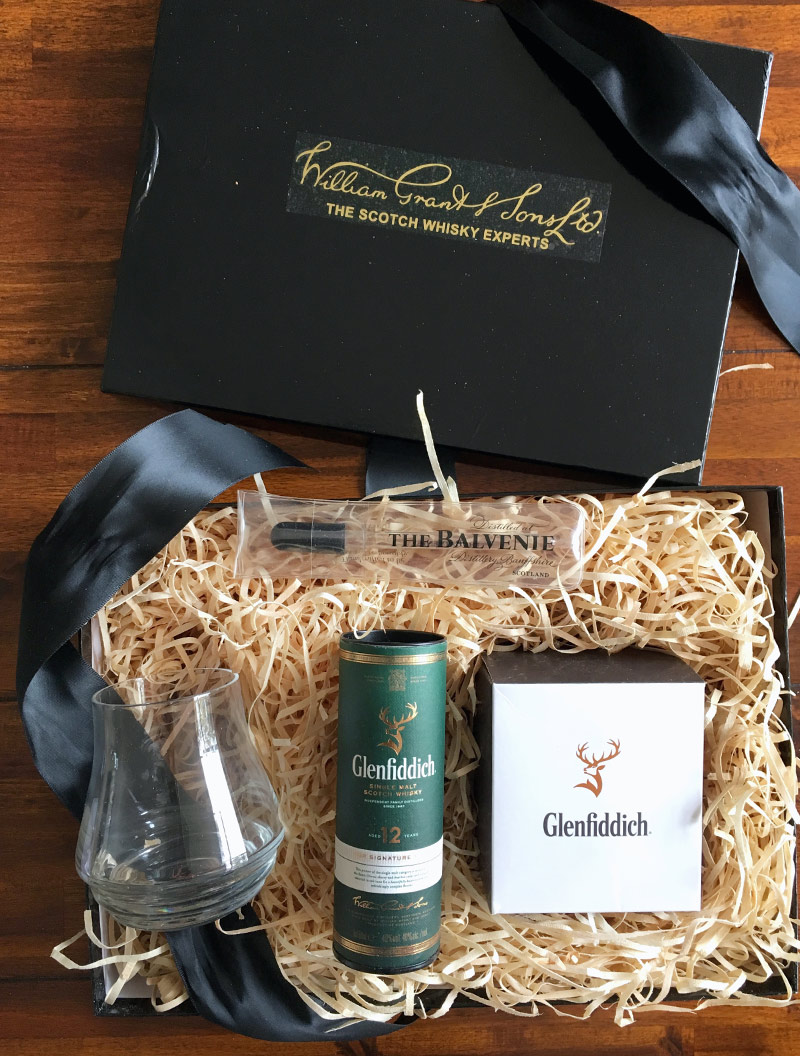 So to help get a few ideas for tomorrow, who better to show us some whiskey savouring ways then Scotsman and Scotch Whisky Specialist Ross Blainey from William Grant & Sons. This gentleman know a thing or two about whiskey, spending many of his days hosting whiskey tasting masterclasses and evolving the tools of the trade for bartender as well as whipping up innovative ways to savour this much loved beverage. Check out the short clip below for a few handy tips.
A few notes from Mr Ross Blainey on ways to enjoy your whiskey:
NEAT : Also commonly referred to as 'straight up', neat simply refers to whisky poured directly into your glass, unadorned and at room temperature. The way the Malt Master intended it to be enjoyed, and an extremely popular means of drinking whisky, a neat serve is generally best done with a good Single Malt Scotch, such as The Balvenie or Glenfiddich whisky (these are in fact made to be consumed 'neat').
The Balvenie's flavour profile is about vanilla, honey, dried fruits and cinnamon spice, while a drop such as the Glenfiddich 12 Year Old is about fresh apples and pears with hints of spice and fruit. When it comes to pairing your neat whisky, look to a solid cheese platter or some good quality dark chocolate.
WATER : While there's a myth that water dilutes the flavour of whisky, adding a few drops of water to your whisky is absolutely nothing to be ashamed of and you should ignore any faux-macho comments from your friends. While you should always be sure to try the whisky as it is in the first instance (you can even order it with a glass of water on the side, referred to as a 'water back'), a little dilution can actually be a good thing. Water causes a chemical reaction within the whisky and breaks up some of the oils in it and in turn, both the aromas and the flavours of the whisky are released. In adding water you're also able to drop the alcohol content a little, so if you're not used to high strength spirits this can be a fine way to enjoy a good whisky while becoming accustomed to the alcohol strength.
ICE : Particularly for people who are still getting used to the idea of sipping whisky, drinking whisky 'on the rocks' is an excellent way to temper the intensity because the warmer the whisky is, the more you'll pick up on the dominant alcohol flavours. Ice will take the temperature of the whisky down a few pegs and in turn make it more palatable.
Having said this however, while some whisky 'purists' may scoff, there are still plenty of whisky aficionados who throw a few ice cubes in. And this is because ice is essentially used to create a cooler and more refreshing way of drinking whisky. I would recommend trying Monkey Shoulder with a slice of orange on a warm day for a refreshing citrus hit.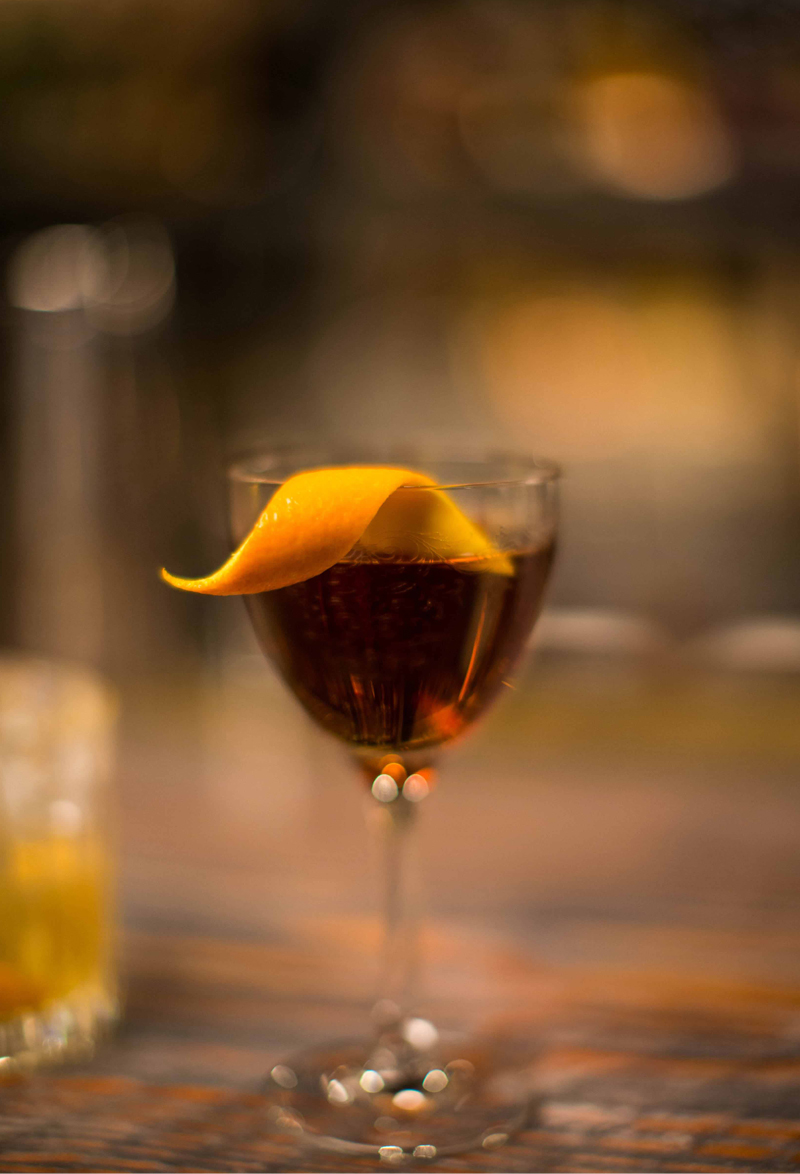 COCKTAIL STYLE : If you're not knocking back whisky neat or with some ice or water, then you're probably eyeing the cocktail menu. Here are a few classic – and a few not-so-classic – cocktails to get you started:
Old Fashioned – aptly named, because it is one of the very original cocktails. Initially made with American whisky, the scotch alternative offers a slightly less sweet version. Try with The Balvenie 14 Year Old Caribbean Cask and enjoy the notes of orange, tropical fruit and toffee. It's the cocktail for when you don't want to think about what cocktail to have!
Rusty nail – an absolute classic cocktail and a favourite of the rat pack that can only be made with Drambuie (whisky liqueur) and scotch.
Ginger beer – the perfect summer drink with lots of ice and a bit of spice from the ginger. Try it with Monkey Shoulder and experience flavours of fruit and spice with a bit of kick.
Scotch and green tea – a favourite in China that is becoming more popular the world over. With plenty of ice and a wedge of lemon to add a little zing, this is up there when it comes to a refreshing beverage. Whisky and green tea might sound a little unusual, but it works together perfectly. Try using Grants for this one, and enjoy in a good-sized jug shared between friends.
William Grant & Sons has been at the whiskey game for some time with 130 years of distilling experience. The family-owned company have quite a few accolades under their belt including being named 'Distiller of the Year' five times. To find out more head to www.williamgrant.com and enjoy your World Whiskey Day.
Stay dapper.
Robbie – Dapper Lounge.